Print This Post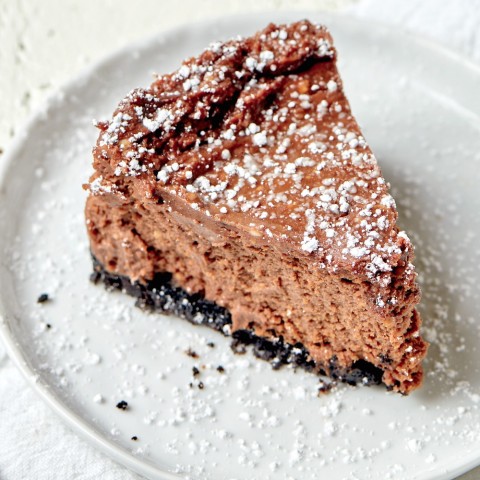 Double Chocolate Fudge Cheesecake is so smooth, chocolaty and comforting, in the very best way, that it will convince even non-cheesecake eaters that it's time for dessert!
Am I kicked out of the food blogger club if I say I am usually "meh" about cheesecake? Please say no, I'm still in.
This recipe for Double Chocolate Fudge Cheesecake should keep me in the club, because it is THAT GOOD! The first time I tried a bite of this, I was at a luncheon at Melissa's Produce, where authors Sara De Leeuw and Jane Bonacci were introducing us to the deliciousness in their new book, "The Gluten-Free Instant Pot Cookbook." More on that later.
I took a bite of it offered by someone else, my eyes widened, and I immediately made a beeline to the buffet to get my own piece. And don't tell anyone, but I sneaked up later to get another piece.  Don't judge me. They were small. Can I trust you with that?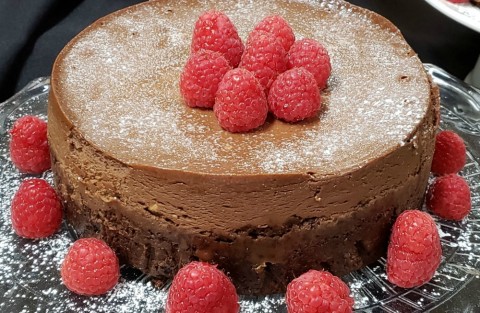 It is smooth as silk, exactly chocolaty enough without being overly choco, if you know what I mean, and has the perfect light amount of tang. A small slice of this rich dessert will probably satisfy you, but I won't tell if you pull a ShockD and go for 2 pieces. Your secret is safe with me.
It's made in the Instant Pot electric pressure cooker, and no matter how improbable that may seem to you, it works! Sara and Jane have figured out exactly how to coax a maximum-flavor dessert out of a minimum-fuss recipe.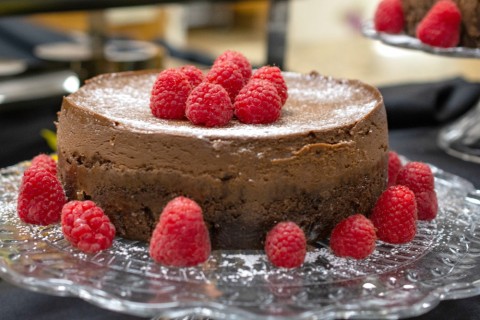 This is in honor of National Cheesecake Day, July 30, because every delicious dessert should have it's own day. AmIright? To give it proper due, I've banded together with other bloggers to bring you a nice selection of cheesecakes. Peruse our list below the recipe, and pick something to make for your own dessert!
Double Chocolate Fudge Cheesecake in the Instant Pot
Double Chocolate Fudge Cheesecake is so smooth, chocolaty and comforting, in the very best way, that it will convince even non-cheesecake eaters it's time for dessert!
Ingredients
Crust

1 (6.1 ounce, or 171g) box gluten-free chocolate cookies (or if GF isn't a concern, use something like regular Nabisco Famous Chocolate Wafers)
1 tablespoon (12g) granulated sugar
1/4 teaspoon salt
2 tablespoons (28g) unsalted butter, melted
.

For the cheesecake

1 1/4 cups (219g) semisweet chocolate chips
1 pound (454g) cream cheese, at room temperature
3/4 cup (144g) granulated sugar
3 large eggs, at room temperature
1/4 cup (60g) sour cream
2 teaspoons (10ml) gluten-free vanilla extract (or use regular, if GF is not a concern)
1 1/2 cups (355ml) water
Confectioner's sugar, for dusting
Directions
Crust

: Spray a 7x3-inch (18x7.6 cm) springform pan with nonstick cooking spray. Cut a parchment circle the same size as the bottom of the pan and place it inside your pan. Spray the parchment. Set aside.
Place the cookies in the bowl of a food processor and pulse until they resemble coarse sand. Pour the cookie crumbs into a medium bowl and add the sugar and salt. Stir to combine. Add the melted butter and stir until the mixture sticks together.
Gently press the crumbs evenly on the bottom of the prepared pan. Use your fingersor a flat-bottom glass to help press the crust in place. Put the crust in the freezer while you make the filling.

Cheesecake:

In a medium microwave-safe bowl, melt the chocolate chips on high power, stirring every 30 seconds, until smooth and completely melted. Let cool slightly.
In the bowl of a stand mixer, beat the cream cheese until smooth. (Note on cream cheese: Make sure the cream cheese is at room temp to be completely smooth. If it isn't, you could wind up with small white flecks in the cheesecake.) Add the 3/4 cup sugar and continue to beat. Add the eggs, one at a time, beating for 1 minute and scraping down the sides of the bowl after each addition. Beat in the sour cream and vanilla until fully incorporated.
With the mixer on low speeds, slowly add the cooled melted chocolate. Mix in completely. Pour the filling into the prepared crust. Tap the dish on the counter to remove air bubbles.
Place a trivet in the bottom of the inner pot of your pressure cooker and add the water.
Tightly wrap the bottom of the springform pan in aluminum foil. Lightly sp[ray a piece of foil with nonstick cooking spray and place it, sprayed side down, over the cheesecakie. Using a sling (you can construct one from foil if you don't have one), lower the pot onto the trivet.
Close and lock the lid, making sure the steam release knob is in the sealing position. Cook on high pressure for 56 minutes. When it is finished, use a quick release by turning the release knob to the venting position, releasing all the steam. When the float pin drops, unlock the lid and open it carefully. Press Cancel.
Using the foil sling, carefully move the cheesecake to a wire cooling rack. After 1 hour, remove the foil and run a thin knife around the edges of the cheesecake to loosen it from the pan.
Cover with plastic wrap and refrigerate for at least 8 hours or overnibght, until fully set.
Cut into 8 slices and serve with a sprinkle of confectioner's sugar on top.
Makes 8 slices. Use a very sharp knife, dipped in hot water after each cut, to create beautifully clean slices.
Notes
https://www.shockinglydelicious.com/double-chocolate-fudge-cheesecake/
Copyright Dorothy Reinhold | ShockinglyDelicious.com. All rights reserved.
Pin the image below ⇓ to save this recipe to your Pinterest board.
Join us for National Cheesecake Day ⇓
A gaggle of food bloggers got together to bring you our best for National Cheesecake Day. Our roundup is sponsored by Triple Chocolate Kitchen. Which one of these will you make first?
The cookbook
"The Gluten-Free Instant Pot Cookbook: Fast-To-Fix and Nourishing Recipes for All Kinds of Electric Pressure Cookers," is a wonderful addition to your cookbook library if you have an Instant Pot or other brand of electric pressure cooker.  Or if you're giving an IP to someone or getting one for yourself, include this book as a paired gift. The book takes you from breakfasts and appetizers through soups, grains, pasta, main dishes and all the way to desserts, as we see in today's recipe. These authors are skilled at demystifying the IP, so if you haven't taken yours out of the box yet, use their book as a guide to get your courage up. I've found the IP far, far easier to use in real life than I imagined. And once you get the hang of it, it's fun!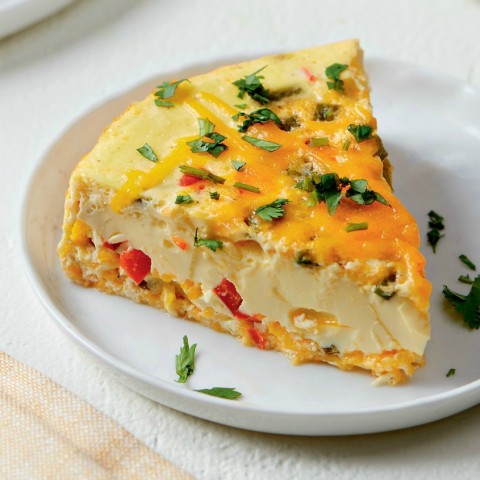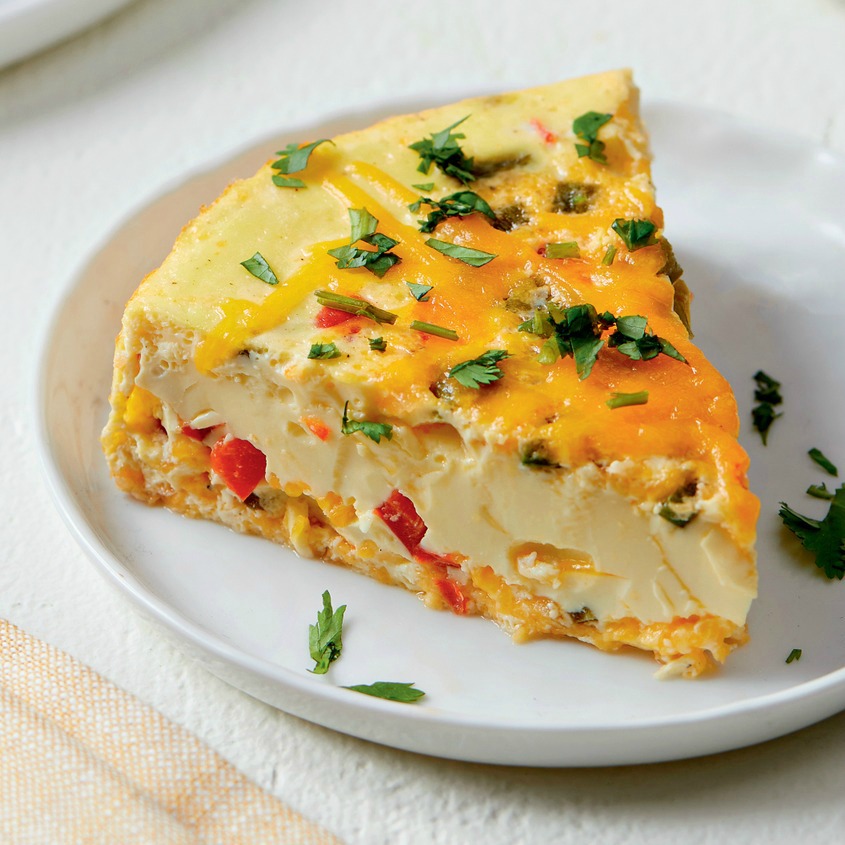 And try their recipe ⇑ for Cheesy Poblano Frittata in the IP, while you're thinking about pressure cooking.

Thanks for visiting…are you hungry for more? Follow Shockingly Delicious on…
FACEBOOK   |   PINTEREST   |   INSTAGRAM   |   TWITTER
…for all the latest recipes, ideas and updates!
This post may contain affiliate/referral links. It is a way for this site to earn advertising fees (at no cost to you) by advertising or linking to certain products and/or services that I approve and prefer.