Print This Post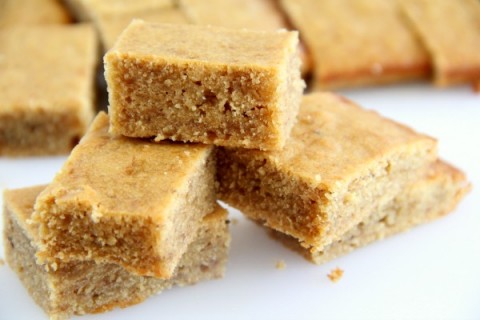 We home cooks like to think we're good bakers, but it is so gratifying to also bake for good.
Whether you're baking to raise money for your children's school, your spiritual group or cause, or something larger than yourself and your own world, it feels good to make a difference by baking a difference.
I'm joining hundreds of others this month to bake in support of Cookies for Kids' Cancer, a national non-profit that raises funds for research in new, improved treatments for pediatric cancer, the #1 disease killer of children in the U.S.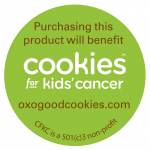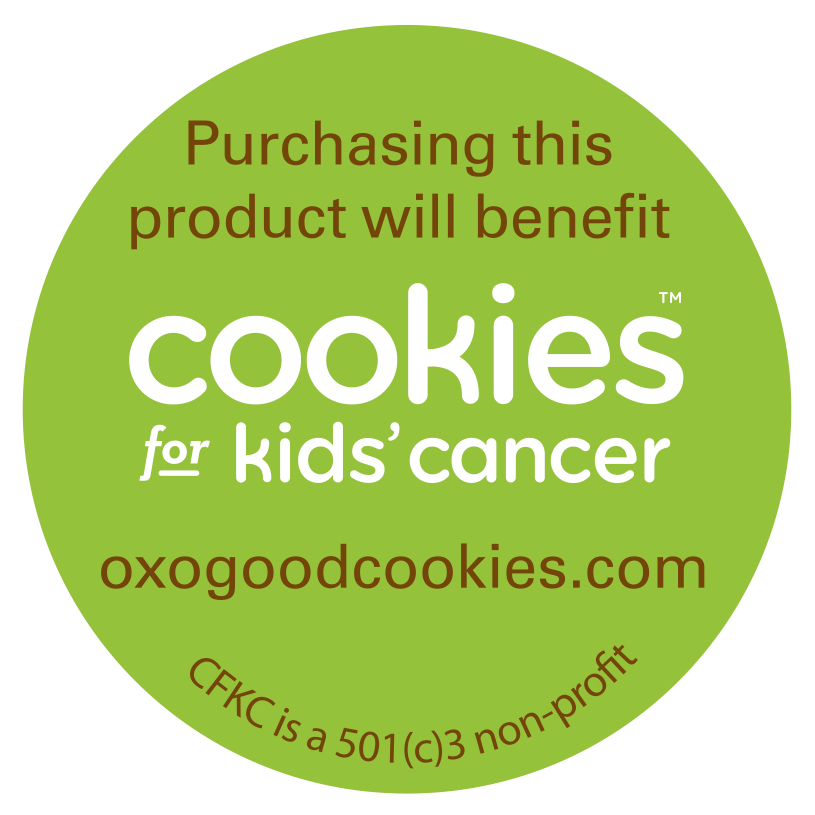 OXO is donating $100 to Cookies for Kids' Cancer for every blog post dedicated to this campaign, so already we're making a contribution. In addition, they'll contribute 25 cents per sale of all their products labeled with this sticker.
It's all part of OXO's pledge to donate up to $100,000 to Cookies for Kids' Cancer.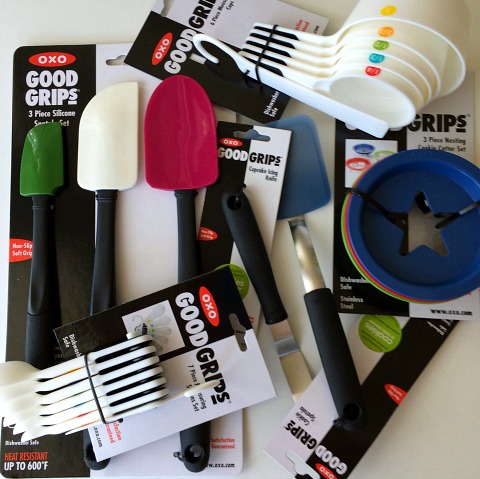 Take a look at the box of utensils they sent, to help us bake for good. These are incredibly well-made tools, handy, practical and useful. Please keep your eye out for any OXO utensil package with this green sticker at participating retailers, and know that if you buy it, you're contributing to a very worthy cause. Here's a list of all of the specially stickered baking products.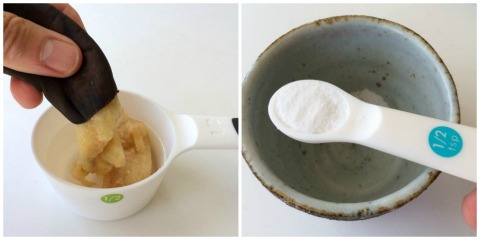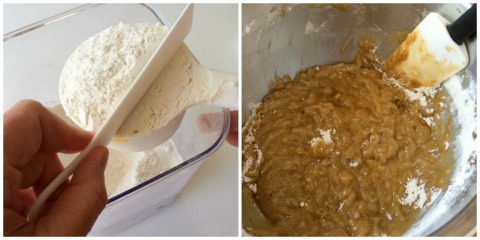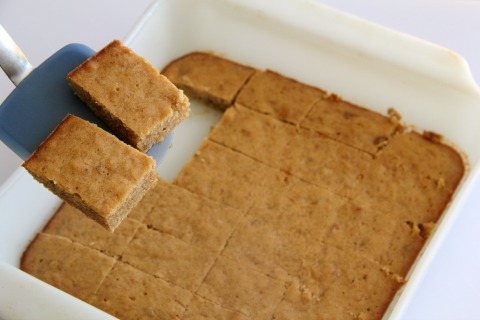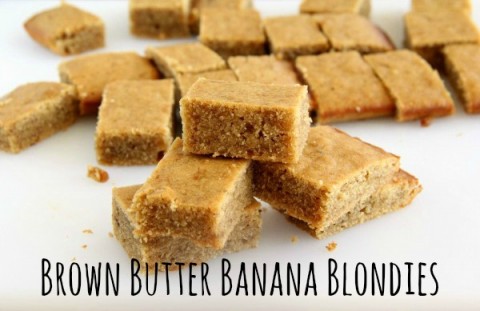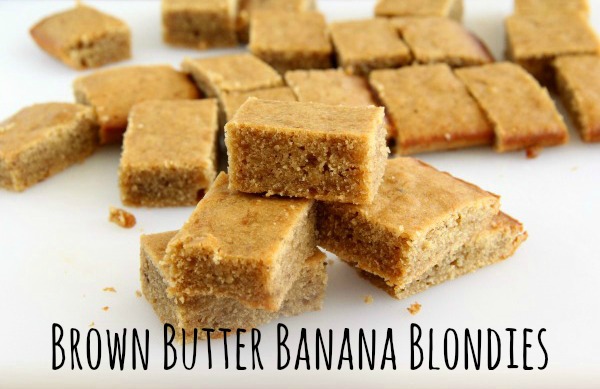 Thank you OXO, for encouraging us to bake a difference, and for putting your money where your mouth is.
Brown Butter Banana Blondies
Browned butter gives these a nutty undertone, in a deeply flavored banana bar that will satisfy blondie lovers.
Ingredients
8 ounces (16 tablespoons) Kerrygold unsalted butter, at room temperature
1 1/2 cups dark brown sugar
1 cup mashed banana (from dead-black bananas)
1 tablespoon vanilla extract
½ teaspoon sea salt
2 large eggs
2 cups all-purpose flour
Directions
Turn oven on to 350F degrees.
Unwrap butter and place in a saucepan. Use the butter wrapper to grease 2 8- by 8-inch pans.
Brown the butter over medium heat: As it melts, it will foam up, and as it foams, it will gradually become a more golden color. Swirl the pot often, watching to make sure it doesn't burn. When it begins to turn a darker golden color and you can smell a nutty smell, take it immediately off the heat.
In the bowl of an electric mixer, add melted butter and sugar. Mix well for a minute or 2. Add banana, vanilla and salt and mix for another minute. Feel the batter and if it is too hot, allow to cool for a couple of minutes before proceeding, otherwise you might scramble the eggs. If batter is cool enough, add eggs and mix for another minute. Mix in flour just until incorporated; do not over mix.
Pour batter into prepared pans. Bake for 20-23 minutes, or until set in the middle. Remove from oven and cool pan on rack before cutting.
Each pan will make about 24 bars, so 48 bars total.
Notes
Recipe source: Adapted from Smitten Kitchen, who adapted it from Mark Bittman's "How to Cook Everything."
https://www.shockinglydelicious.com/brown-butter-banana-blondies/
Copyright Dorothy Reinhold | ShockinglyDelicious.com. All rights reserved.
Join me in following both OXO and Cookies for Kids' Cancer on whatever social media platforms you prefer:
Twitter: @OXO / @Cookies4Kids
Instagram: @OXO / @Cookies4Kids
Facebook: facebook.com/OXO / facebook.com/CookiesForKidsCancer
Pinterest: pinterest.com/OXO / pinterest.com/Cookies4Kids
And find all the Bake a Difference posts by searching for the hashtag #OXOGoodCookies
Disclosure: OXO sent a box of supplies for making cut-out cookies. Thank you for supporting them as we Bake a Difference.