Print This Post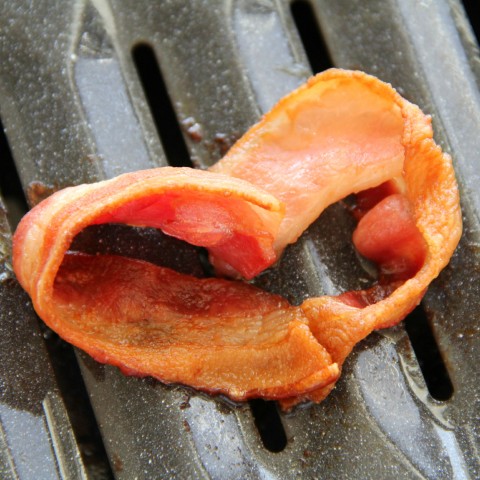 To say that America has a love affair with bacon is to severely understate it.
Some 41% of Americans would prefer bacon over a bouquet of roses, and 60% of Americans love bacon more than Valentine's Day.* Are you listening, paramours across the land?
May I suggest you cut straight to the chase on Friday, and make bacon hearts for the person who makes your heart flutter?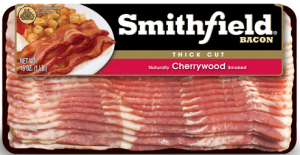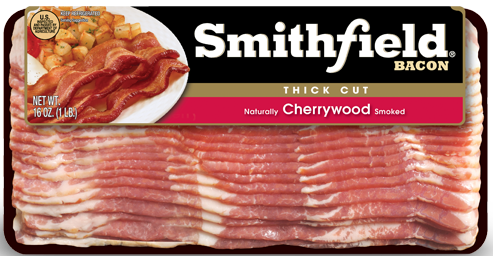 They're easy. Start with high quality bacon. I chose Smithfield Thick-Cut Cherrywood Smoked Bacon ($3.79; grocery stores nationwide), which is naturally smoked. You can choose your favorite of the 10 varieties, which include low sodium and less fat versions.  You'll need to let it sit at room temperature for a couple of minutes so it will be pliable enough to shape.
While you're waiting for the bacon to relax, let's appreciate our bacon with a poem:
Ode to Bacon
Bacon, oh Bacon
You are my Valenswine
When I make bacon
It tastes divine
But don't be blue
I will always share my bacon with you.
Happy Valenswine…er…Valentine's Day!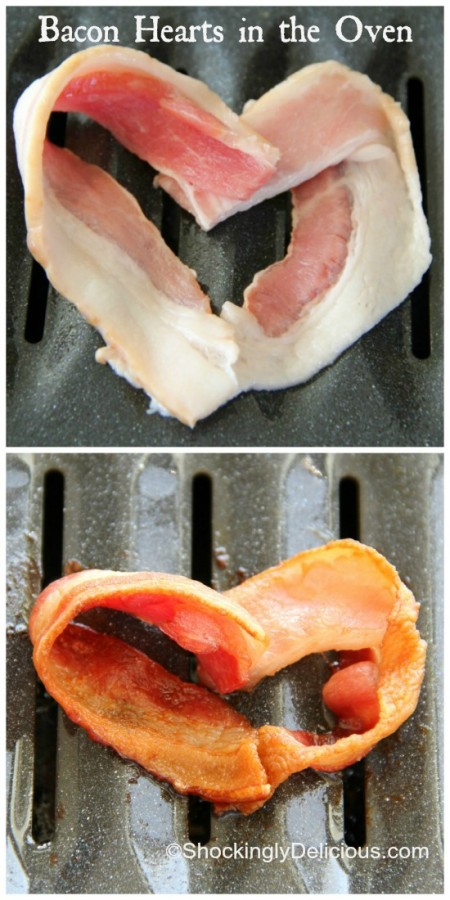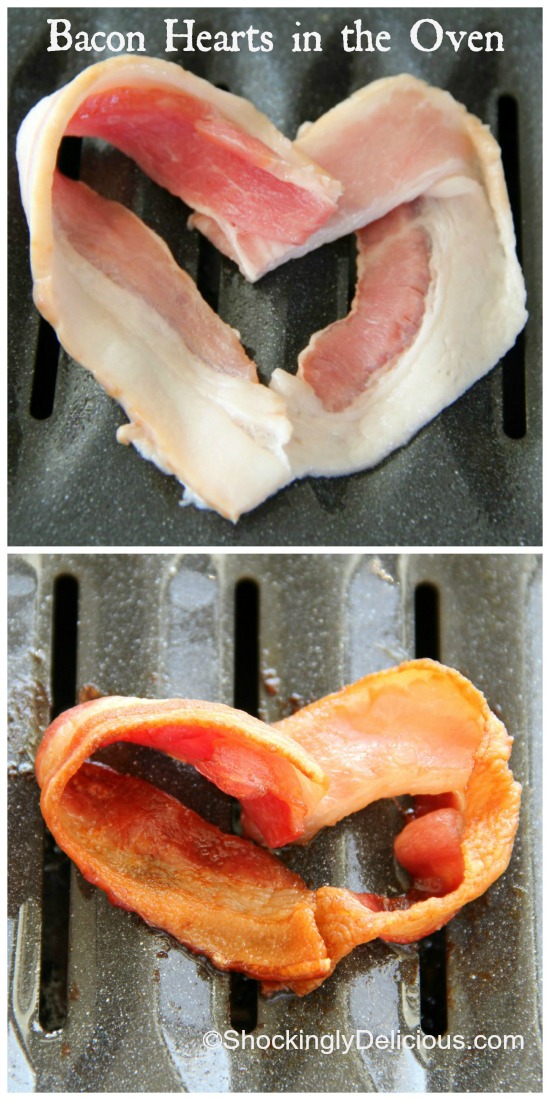 Nearly 80% of Americans agree bacon makes everything better. Count me among them.
Recipe: Bacon Hearts in the Oven
Summary: A simple shaped bacon heart made in the oven will charm your sweetie for Valentine's Day.
Ingredients
1 pound Smithfield Thick-Cut Cherrywood Smoked Bacon
Instructions
Heat oven to 375 degrees.
Small heart: To make small hearts, cut a piece of bacon in half, and arrange both pieces so they form a heart shape. The ends must touch so it doesn't fall apart. Be sure to make the hearts on a baking sheet with short sides (so the grease doesn't drip into the oven), or on a rack in a roasting pan.
Bake for 20 minutes. Remove from oven and allow to cool for a minute or two before you remove from the rack, so they don't fall apart.
You may make them ahead of time, store in the refrigerator, and reheat quickly in the microwave or oven if you wish.
Preparation time: 10 minutes
Cooking time: 20 minutes
Diet tags: Reduced carbohydrate, High protein, Gluten free
Number of servings (yield): 12
Culinary tradition: USA (General)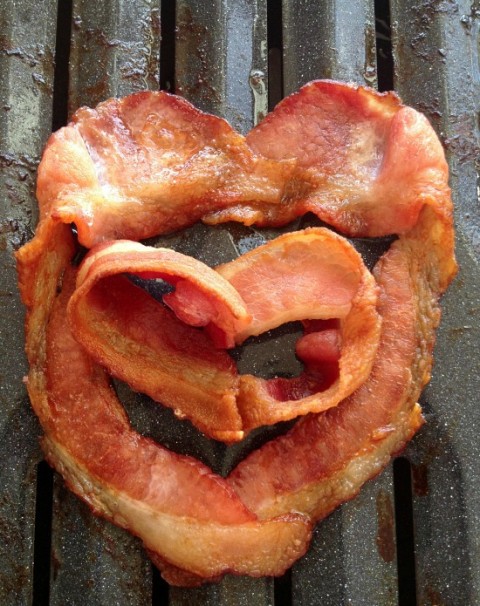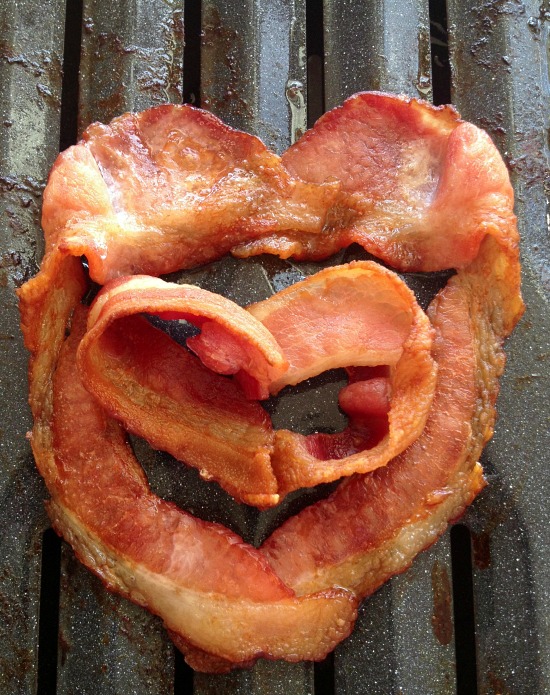 Disclosure: Smithfield compensated me for this post, and sent bacon for recipe development. *The survey was conducted by Wakefield Research.