Print This Post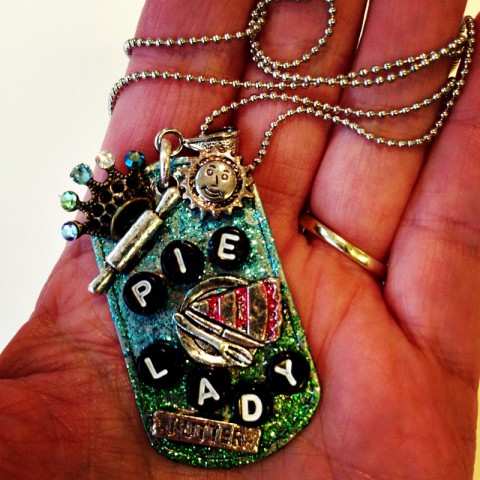 Raindrops on roses and whiskers on kittens…these are a few of my favorite things for November 2012!
1. Personalized dog tag necklace: How fantastic is this? It was made by my high school friend Amy, who moonlights as a fun jewelry designer. She makes them on dog tags or bezels (a necklace base with a deeper center used for setting cameos etc., which has edges so charms sit nicely in different positions). I think she captured me perfectly, don't you? She has a bunch of just plain fun designs at her Etsy store called CharmMeNecklaces. Prices range from $15-$20ish, and you can either find one on her site that suits you, or custom order one based on your interests and hobbies. I'm betting you will be as charmed as I am by her creations! Wouldn't they make great gifts? Hmmm…wonder if my daughter would like one…
2.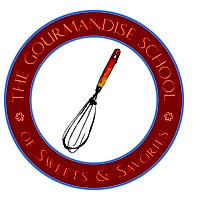 Local baking hotline: The Gourmandise School of Sweets and Savories in Santa Monica has an incredibly knowledgeable array of instructors, and they love to help with your holiday cooking conundrums. Home bakers and chefs alike call, asking how to fix a broken ganache or where to buy cheesecloth in the middle of the night (add more warmed cream and use a cotton napkin, respectively). Hotline phone hours are 11 a.m.-8 p.m. every day but Christmas day.  (310) 656-8800 (be sure to leave a message) or email for a reply within a few hours.
3. Are your leaveners fresh? With holiday baking looming, it pays to check whether your baking soda and baking powder still have some zing left. Here's how the L.A. Times says to tell:
To test baking soda, place a few tablespoons of vinegar in a small dish or measuring cup, then stir in about a teaspoon of soda. The mixture will immediately begin to fizz if the soda is still active; if there's little to no reaction, it's time to buy a new container. (You can still keep the old one in the fridge to help neutralize odors).
To test baking powder, place a few tablespoons of hot water in a small dish or measuring cup, then stir in about a teaspoon of powder. Like baking soda, the mixture will begin to bubble and fizz if the powder is still active; if there's little to no reaction, it's time to get some more. Go here to see a video of all of this in action.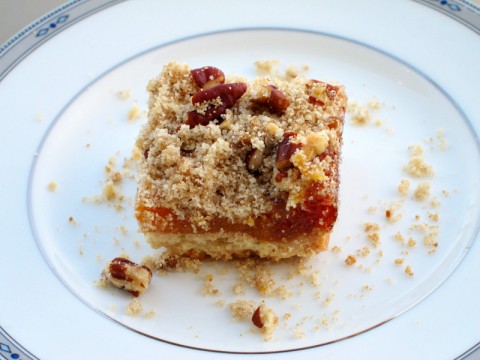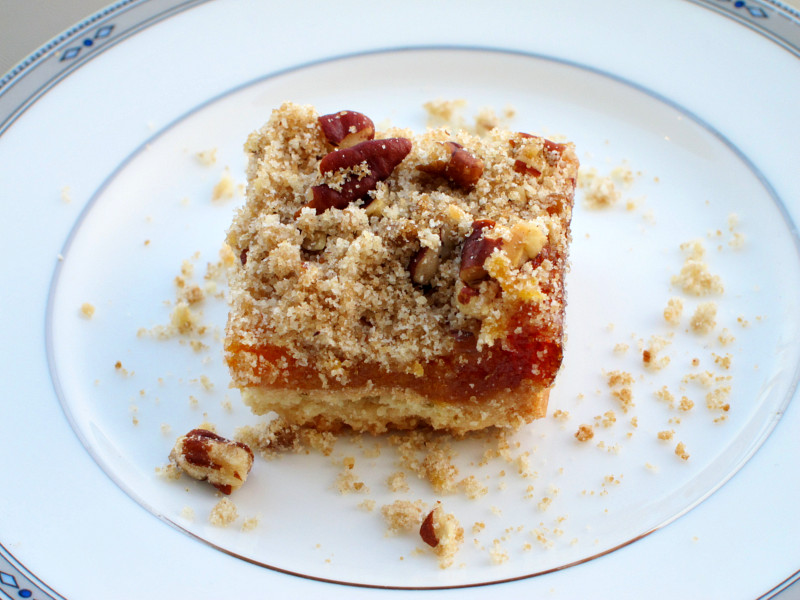 4. Rosemary Apricot Bars: Drop everything, turn on the oven and start making these right now. My foodie pal Kelli Abrahamian, who just flew the coop from Minnesota and now lives in L.A., just entered these in the L.A. Times Cookie Contest and they made the finals! I can see why after I made them for Thanksgiving. The tangy apricot is balanced by the sweet streusel with a hint of sophisticated rosemary. My son ate 10 of them (he thought I wasn't looking, but I do have eyes in the back of my head). Here's the recipe; don't delay.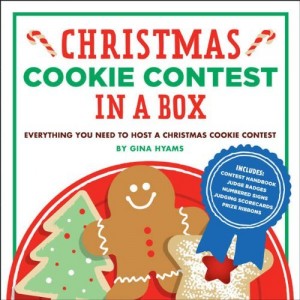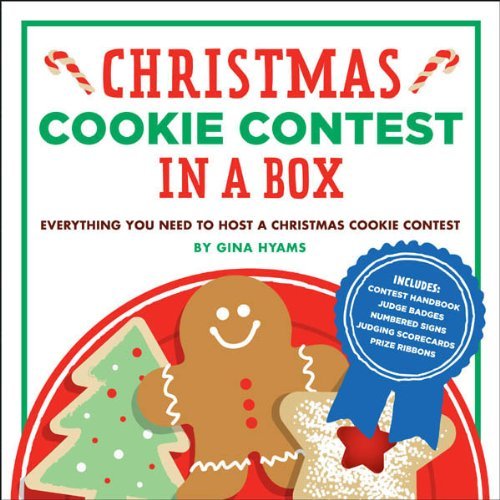 5. Christmas Cookie Contest in a Box: Third in a series of "in a box" books from author Gina Hyams, "Christmas Cookie Contest in a Box" (Andrews McMeel Universal; $14.99) provides you everything you need to host a Christmas cookie contest. This includes a handbook, judge badges, signs with numbers, judging scorecards and the all important prize ribbons (1st, 2nd, 3rd place and People's Choice). Oh yes, we love our prize ribbons at ShockD! If you're hosting a holiday cookie exchange, why not up the ante by making it a contest, as well? Or better yet, do it at your office! That's bound to give you something to yap about with your colleagues. Hyams, the clever author of "Chili Cook-Off in a Box," and "Pie Contest in a Box," is on a roll here with this series. (Har har!). This is a wonderful gift for the cookie baker in your life. And stay tuned, because I have my eye on the Nutmeg Log recipe in the handbook.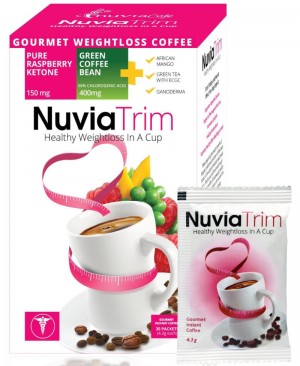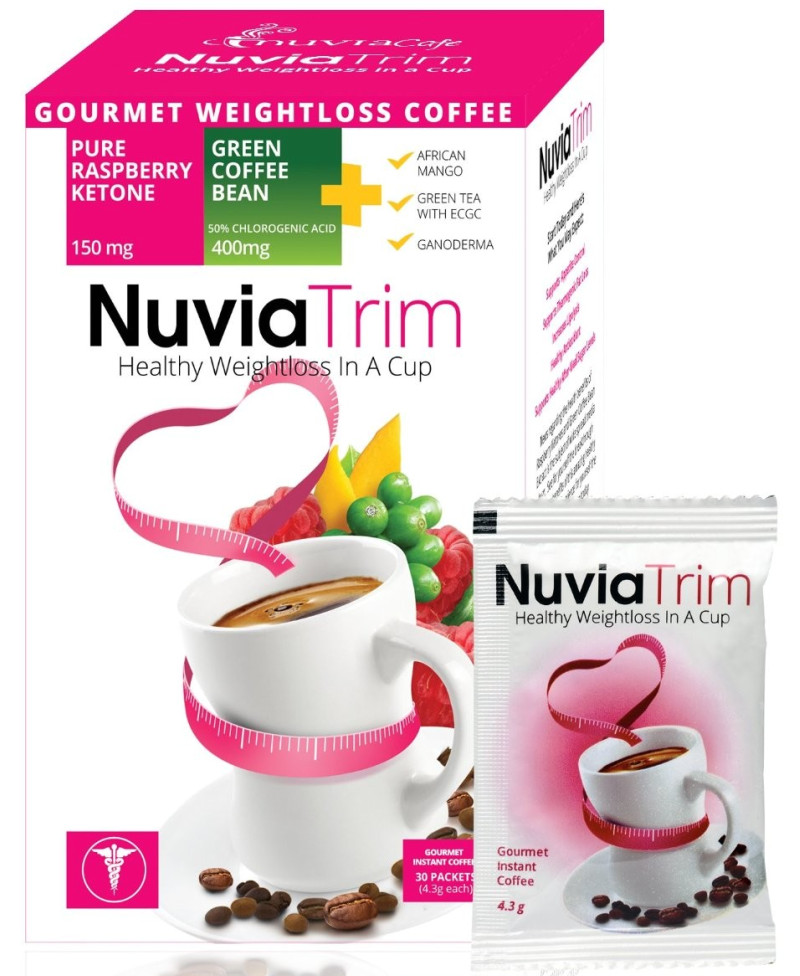 6. Nuvia Trim with Raspberry Ketone: New from the Nuvia Cafe people, who make the best tasting instant coffee ever slurped at our house, is Nuvia Trim. Touted as gourmet weight loss coffee, this is the "it" coffee of the moment. Nuvia Trim contains raspberry ketone, said to be a natural thermogenic compound that encourages the body to burn fat, green unroasted coffee bean extract to boost metabolism, African mango to aid in weight loss and lower cholesterol, green tea for antioxidants and ganoderma, which is said to support the immune system and aid in cardiovascular health. That's a lot of buzz packed into a packet of instant coffee! It tastes like coffee with a fruity note to it, almost like coffee married tea. We liked it, and it makes especially good iced coffee. A box of 30 packets is $35.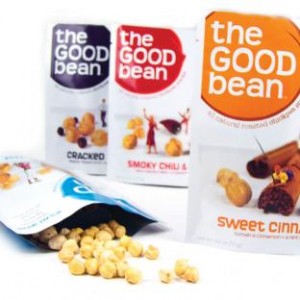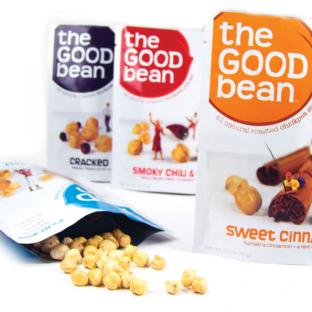 7. The Good Bean: These all natural roasted chickpea snacks will give you someting crunchy, good tasting and toasty when you need a healthy snack. The're gluten free, non-GMO, low-fat and have 6 grams of fiber and 7 grams of protein. Our favorite was Sea Salt, but those who like to push the envelope will enjoy the Cracked Pepper, Smoky Chili & Lime and Sweet Cinnamon flavors, too. They come in 2.5-ounce packages — very handy for lunchboxes, after-school sports or car snacks.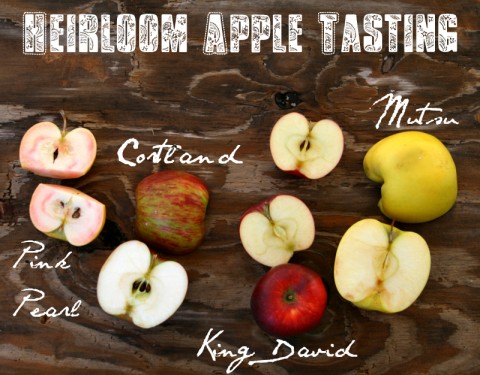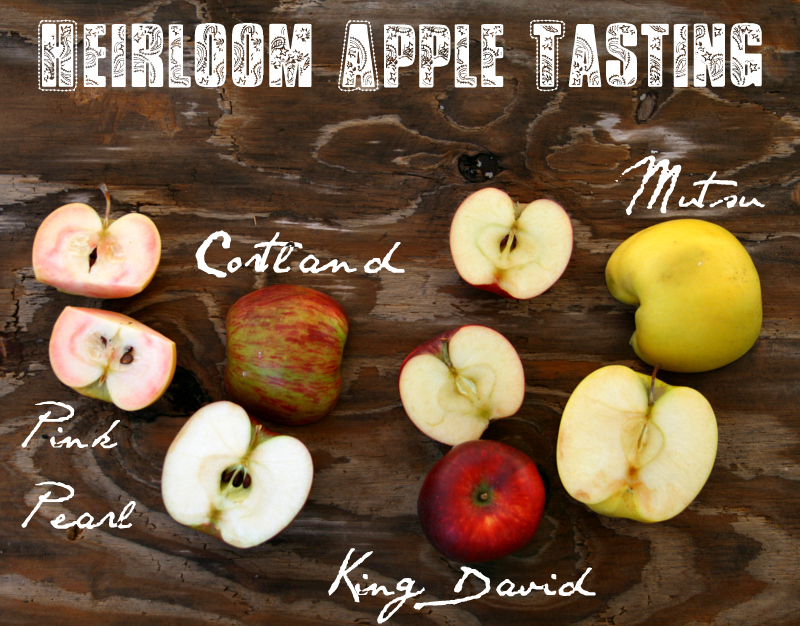 8. Heirloom apples: There are hundreds of heirloom varieties of apples – the ones that used to be plentiful in the olden days. In fact, these are your mother's apples, or maybe your grandmother's apples, ranging from sweet to tart, from red-orange to green-gold, or gorgeously blushing with orange or copper hues. Frieda's Specialty Produce has partnered with Sprouts Markets to feature many different varieties of heirloom apples this fall, each with its own flavor personality and history. We tried Pink Pearl (utterly surprising and charming pink tie-dye flesh inside!), Cortland (snowy white inside with skin with gorgeous dark red streaks and green blush), King David (dark red with a spicy wine-like flavor) and Mutsu (related to the Golden Delicious, quite large and sweet). May I suggest you buy a variety of heirlooms and do your own apple taste test, like we did? We had great fun cutting them up for dessert one night and comparing and contrasting. You'll never look at an apple the same way after you taste the incredible differences in flavor, texture, juiciness, and crispness. An apple is not just an apple. The heirlooms at Sprouts go for about $2.50 per pound.
9. Cranberry Sgroppino: Here's a holiday party time idea from The Spot Gourmet, caterers in the Pasadena, Glendale and L.A.area who specialize in elegant entertaining. It's a drink that can be made with or without alcohol, and would be a unique cocktail or mocktail.
Cranberry Sgroppino
3 cups whipping cream
½ cup cranberry juice
1 ½ cups sugar
3 tablespoons frozen cranberries, chopped fine in a food processor
In a large bowl, mix cream, cranberry juice, sugar and chopped cranberries until blended. Cover and freeze overnight (or up to 1 month).
To serve, let the frozen mixture soften just a little bit — a little bit harder than soft serve ice cream. Dump the semi-hard sgroppino into a bowl, then pour either sparkling water or champagne over the sgroppino and then whisk furiously until the sgroppino has no lumps and has the consistency of a thinner milkshake. You can always add a tad of vodka for some fun!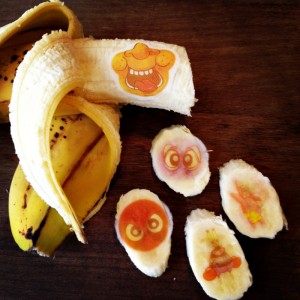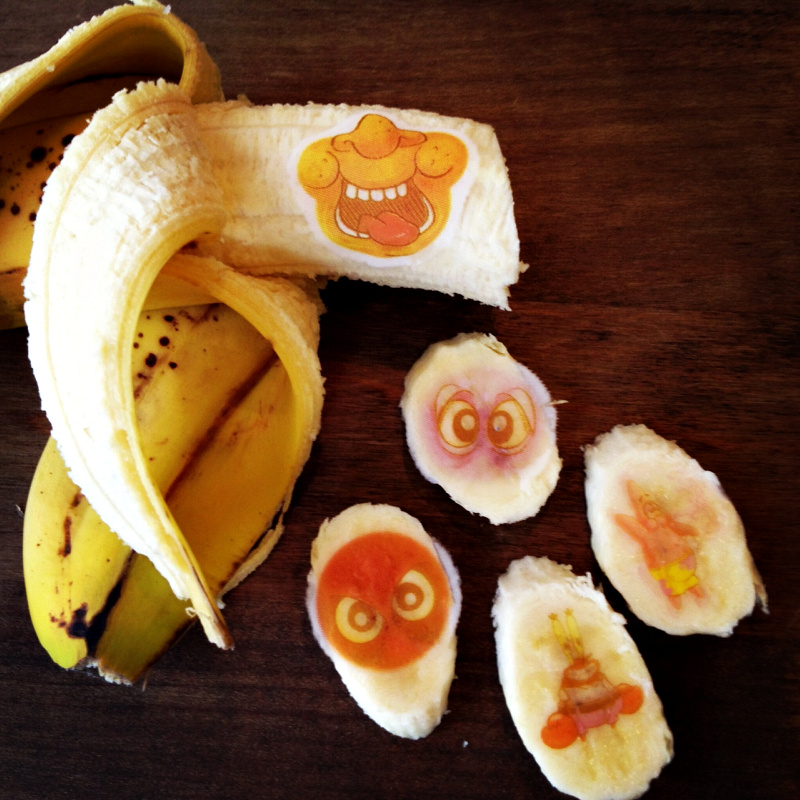 10. My Fruity Faces: It's a simple idea, really. Let kids put edible stickers on their fruit to encourage more fruit consumption. Why yes, dear, you MAY play with your food! My Fruity Faces are Kosher, vegan, gluten- , allergen- and calorie-free, dissolve instantly when you eat them, and are ever-so-slightly fruit flavored themselves, with colors from beets, cabbage and turmeric. Spongebob, Dora the Explorer and other goofy stickers make it fun to eat fruit and veggies. These would make an awesome stocking stuffer or party favor!
Samples of products mentioned were sent by CharmMeNecklaces, Andrews McMeel Universal, Nuvia Trim, The Good Bean, Frieda's Specialty Produce and My Fruity Faces.