Print This Post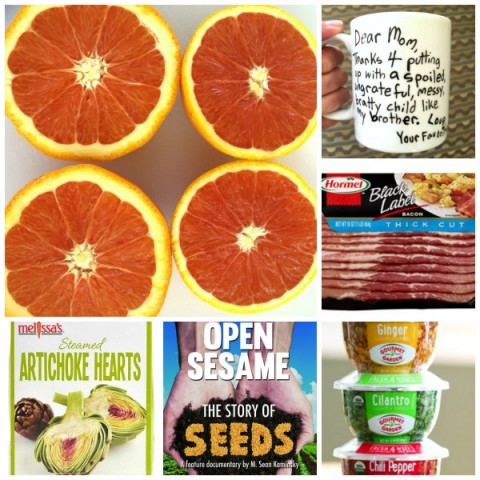 A baker's dozen sweets, treats and and fun things to eat for love month!
1. Steamed artichoke hearts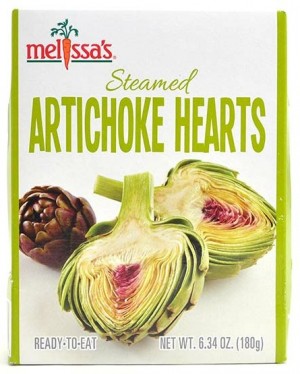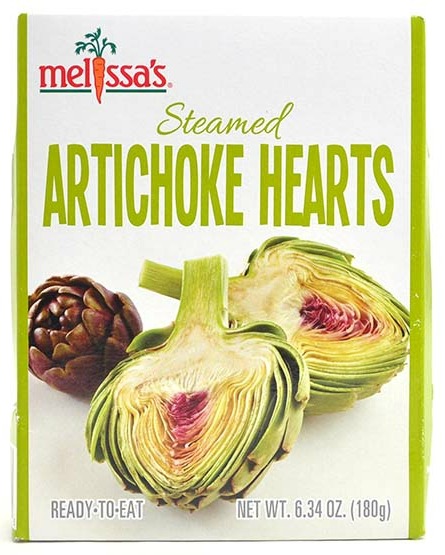 I only make artichokes once a year (or less!) because, truthfully, I am lazy. It seems like such a lot of work to get to the prize, which is the meaty, delicate heart of it. Luckily, artichoke hearts now come in a ready-to-eat format – steamed, chopped and vacuum sealed, which makes them shelf stable for several months without refrigeration. These are a game-changer in my kitchen! I'm tossing them on salads, on hot pasta (with a squirt of lemon juice, some chopped parsley and a shower of Parmesan), and in grilled cheesy panini. What would YOU do with them?
♥ ♥ ♥
2. A lighter roast coffee
Peet's new light roast blend, Colombia Luminosa, is another exceptional find this month. "It's what coffee is supposed to taste like," says my coffee-husband. "This is the best coffee I've ever had," says my coffee-daughter. It's mild, smooth and delicate yet full flavored, with not a whiff of the scorched flavor that sometimes comes with darker roasts. This is all they want to see in the pantry, from now on. We consider it Peet's best roast, by far, and that's saying a lot.
♥ ♥ ♥
3. Gluten-free shortbread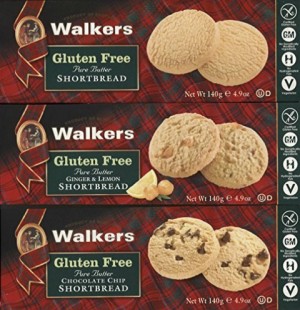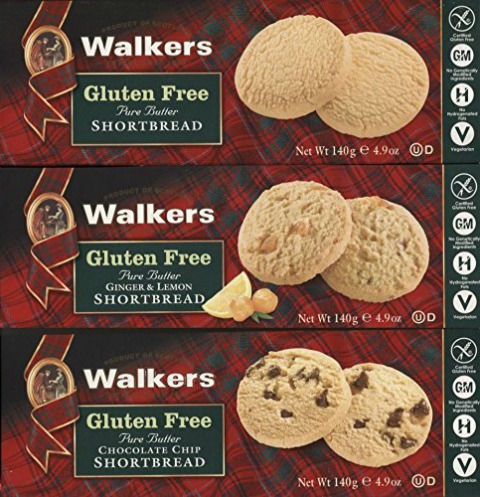 Walkers, the Scottish shortbread experts, have been experimenting, and have come up with three winning gluten-free flavors — regular, chocolate chip and ginger & lemon. If I didn't tell you they were GF, you wouldn't know. Their GF flour blend has rice, potato starch, maize and xanthan gum as a stabilizer). Of course, butter, sugar and a pinch of salt are in there as well, along with candied and ground ginger and lemon oil for the lemon, and chocolate chips for that flavor. It was hard to keep our hands out of the cookie jar.
♥ ♥ ♥
4. Bacon hearts!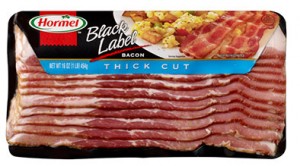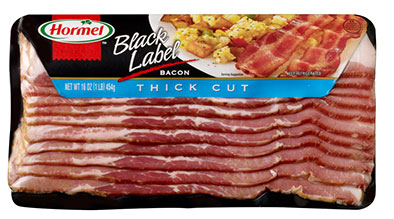 It couldn't be easier: To make small bacon hearts, cut a piece of bacon in half, and arrange both pieces so they form a heart shape. The ends must touch so it doesn't fall apart. Be sure to make the hearts on a baking sheet with short sides (so the grease doesn't drip into the oven), or on a rack in a roasting pan. 375F degrees / 20 minutes. Cool in pan 3 min. so they don't fall apart after baking, then remove with a spatula and serve. How about with scrambled eggs? Or even better, smash a half an avocado on a piece of nubby toast, and put a bacon heart on top, for an epic breakfast!
♥ ♥ ♥
5. Seeds are the closest thing we have to magic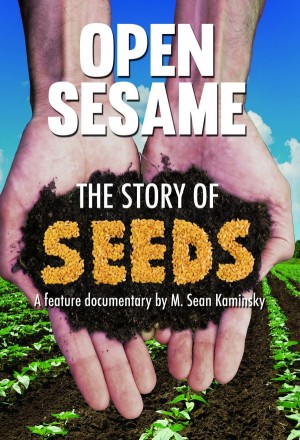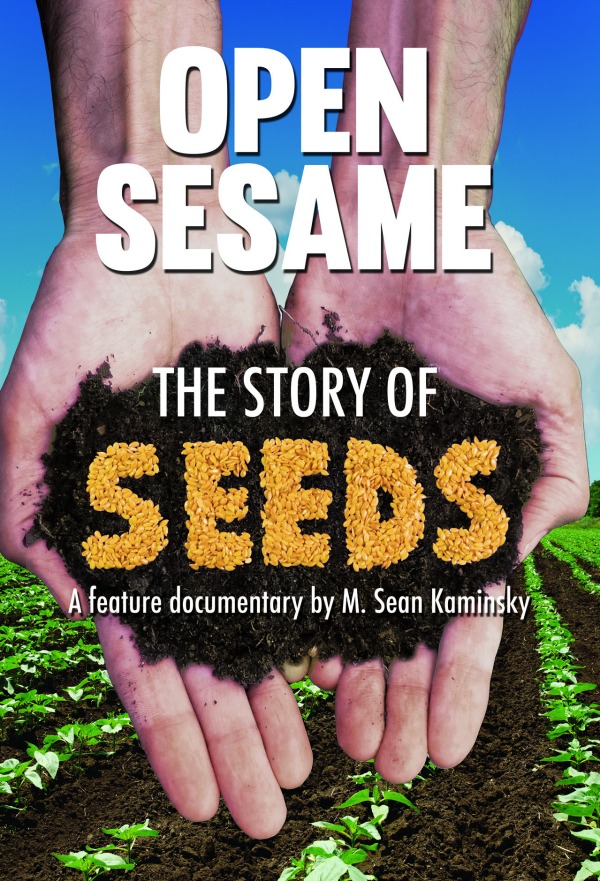 "Open Sesame: The Story of Seeds," released this week, will show you that you have absolutely no idea about the history and importance of seeds in our life, and the current quiet threat to it. Civilization as we know it developed because of seed saving; 90% of what we eat today is related to seeds. "The biggest threat to food security is when we can't produce our own damn seeds," explains one farmer suffering from the threat from Monsanto that cross-pollination from their GMO seeds violates Monsanto's copyright. GMO and patented seeds are threatening farmers. Farmers are on the front line in this fight, but they represent the American people.  Everything we eat rests on the foundation that farmers can save and own seeds. One of the greatest values in the entire world is a packet of seeds. Educate yourself before it's too late; we're right on the edge.
♥ ♥ ♥
6. Cherry tomatoes
Of course I love them best straight off the tangled tomato plant in mid-summer, still warm from the sun, but for me, cherry tomatoes are the only fresh tomato that holds its own in the middle of winter, too. Here, in my winter kitchen counter still-life, we have Frieda's Heirloom Cherry Tomatoes keeping company with oranges, persimmons, bananas and apples. Beautiful, isn't it?
♥ ♥ ♥
7. Best mug EVER!
My daughter gave me this mug for Christmas. I laugh about it each morning as I see it. That sentiment never gets old. As I love to remind her, I grew up with 3 brothers, and she is getting off relatively easy with only 1. Still, I gotta give it to her: well played girl, well played.
♥ ♥ ♥
8. Cocoa nibs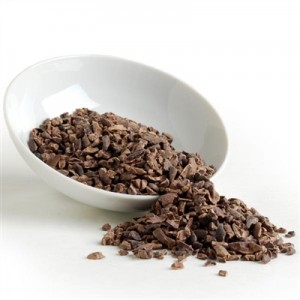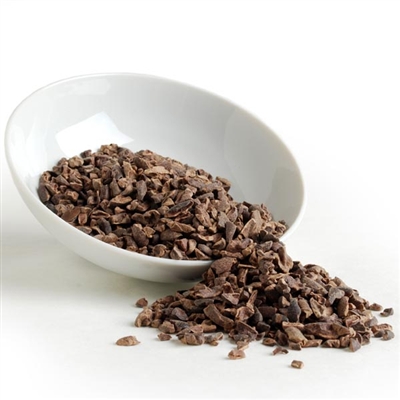 A new idea to me, cocoa nibs are peeled and crumbled from whole cacao beans, so sometimes are referred to as nature's chocolate chips. Pop one in your mouth and you have the pure, deep flavor of dark chocolate, with a definite crunch and no sweetness. It's incredible! The package advises they are good in desserts, beverages, cereal, yogurt and smoothies. I took that and ran with it, sprinkling them on my Sunday oatmeal, along with some shredded coconut. With those flavors, I felt no need for the usual maple syrup or brown sugar I put on oatmeal. I also nibbled on a few when I felt an afternoon chocolate craving, and you know what? I got dark chocolate flavor without the usual cloying sweetness. I think we're on to something. You can find raw cacao nibs, but this brand, Melissa's Produce Organic Cocoa Nibs, has nibs that have been fermented, sun-dried, and roasted for a rich, aromatic flavor. They'd look cute atop a frosted cake, would add crunch to brownies or cookies, and a nice pinch of them will be good on top of my yogurt.   
♥ ♥ ♥
9. Green taco sauce on everything but tacos
My teenaged son saw this on the counter and spontaneously said, "That is the best taco sauce, EVER!" He puts it on so many things — hot dogs in a bun, scrambled eggs, nachos straight out of the oven, bean and cheese burritos, cooked shrimp, pulled pork sandwiches…I could go on. Don't restrict yourself to tacos when you think taco sauce. This one is green from green tomatoes, bell peppers, tomatillos and jalapenos. Don't we have a green holiday coming up?
♥ ♥ ♥
10. Cara Cara orange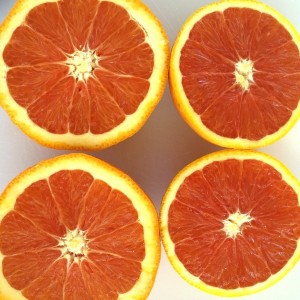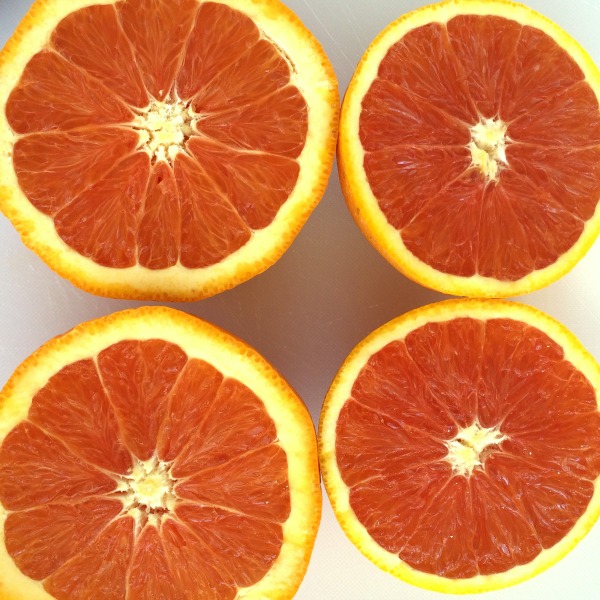 Get them while they're still in stores…a pinkish flesh that looks like the love child of a regular orange and a blood orange, with a super-sweet, low-acid taste. It's a Navel orange variety originally discovered 40 years ago at the Hacienda de Cara Cara in Valencia, Venezuela. The flavor is more complex than an average orange…do you taste a hint of cranberry, of blackberry, of rose? We cannot stop eating them! Toss in a salad with some arugula leaves, a few thin ribbon-slices of red onion, and a simple oil and vinegar dressing. California Cara Caras are in season Nov.-April. We were lucky enough to get a flat of them from California's Cecelia Packing Corporation, a grower, packer, shipper and marketer of California citrus. Look for the specific Cara Cara orange variety in the store.
♥ ♥ ♥
11. Cartoonist Harry Bliss
Do you have him in your newspaper? He is so consistently funny, and often it's about food, foodies or crazy food preoccupations — subjects after my own heart. He doesn't just make me laugh, he makes me snort! If he's not in your paper, contact the editor and request he be added! If they won't do it, I found on his website that you can get a cartoon of the day emailed to you. Speaking of which, do you read the cartoon page in your newspaper? You should! Do you get a daily paper? You should!
♥ ♥ ♥
12. Lightly dried herbs
Does this happen to you — you buy a bunch of fresh herbs because you need a bit for a recipe, and you end up not using the rest and it rots in the refrigerator? So you consider using dried, but it's not the same flavor, color or fragrance as fresh. Bridging the gap between fresh and dried is a new kind of herb, called Lightly Dried Herbs, from Gourmet Garden. They are barely dried and will last up to 4 weeks after opening, in the fridge, and as you use them in your cooking, you'll see they refresh once you add them to a dish. I have rubbed some into fish before pan sautéing, showered them on a dish as a final garnish, and even sprinkled a pinch to freshen up my salad. They're in the produce department near the herbs.
♥ ♥ ♥
13. Top 100 culinary voyages in the West
My bible, Sunset Magazine, has combed the West for the best flavor experiences worthy of a culinary pilgrimage. In Southern California they point to fish tacos, Pizzeria Mozza and Guelaguetza restaurants, cemita poblano Mexican sandwiches, bar food in Little Tokyo and Persian New Year food in Westwood, among others. Did they find something worthy in YOUR neck of the woods?
♥ ♥ ♥
Disclosure: Melissa's Produce, Peet's Coffee, Walkers, Hormel, Gourmet Garden and Cecilia Packing Corp.  sent products for review. There was no expectation of a positive review and all opinions are, as always, my own.