Print This Post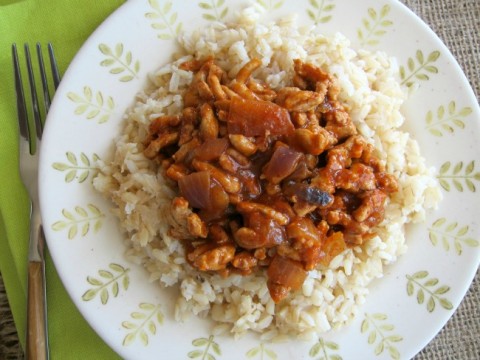 One of my tricks lately is to make dinner bowls. There's just something fun and unfussy about eating dinner all put together in a bowl. And news flash…you don't have to actually eat it in a bowl if you prefer a plate.
It's cozy, it's comforting, it's family.
A couple of unpretentious ingredients and an easy jarred sauce make this a meal that is ready in about 30 minutes. I really liked the shortcut Chipotle Mexican Cooking Sauce I used for this — simply tomato, vinegar, oil, chipotle, onion, garlic, sugar and spices, for an authentic taste with modern timing.
It's a little bit of meal magic.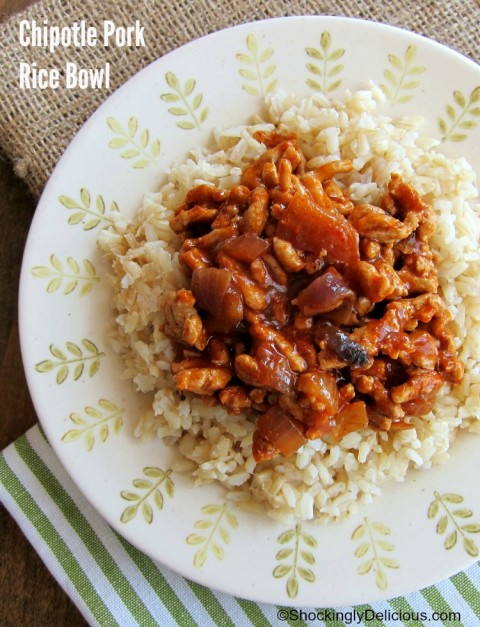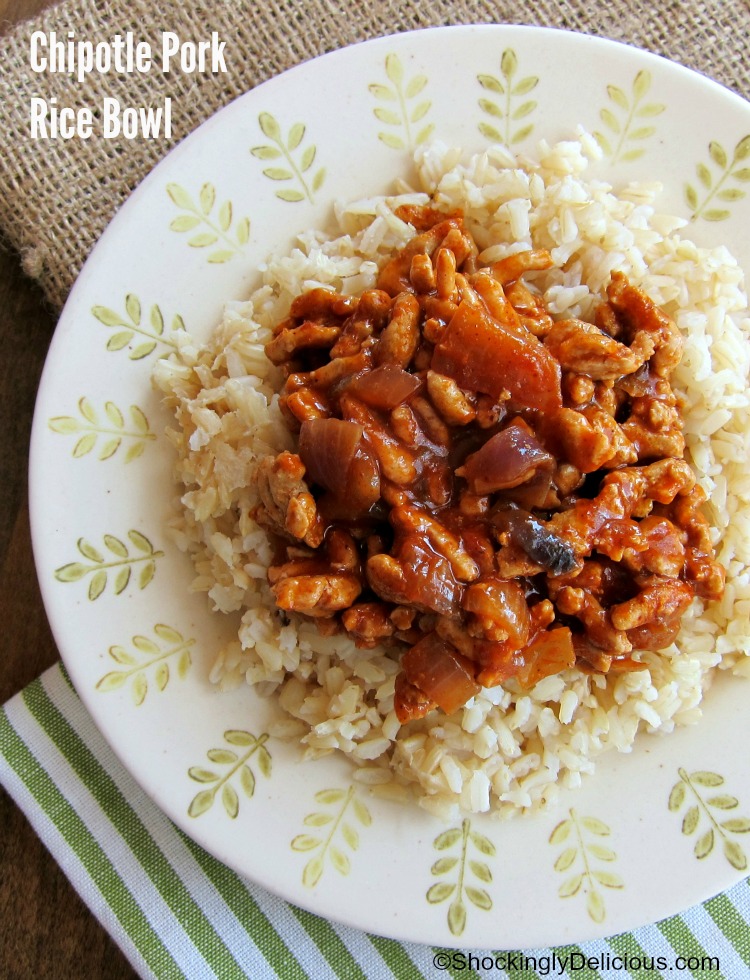 4-Ingredient Chipotle Pork Rice Bowl
Authentic chipotle sauce makes a smoky pork rice bowl for a comforting meal with traditional tastes, in about 30 minutes.
Ingredients
Directions
Heat a 12-inch non-stick skillet over medium heat. Add chopped onion and stir-fry for 2-3 minutes (no need to add any oil). Add pork and stir-fry 8 or so more minutes, until pork is cooked through.
Add sauce, then put about 2 tablespoons of water in the jar and shake it with the lid on, to capture every bit of the sauce, and pour into the pan. Stir, cover and simmer on low for about 10 minutes. Add 2-4 tablespoons additional water if the mixture seems to be getting dry during cooking. The kitchen will smell wonderful.
To serve, add hot rice to a bowl, top with some chipotle pork, and garnish as you like.
Makes 4 servings.
Notes
Lower-carb version: If you'd like to reduce the carbs in this dinner, feel free to substitute finely shredded lettuce for the rice. Just top the lettuce with the pork mixture, and away you go.
Recipe source: Dorothy Reinhold | Shockingly Delicious
https://www.shockinglydelicious.com/4-ingredient-chipotle-pork-rice-bowl/
Copyright Dorothy Reinhold | ShockinglyDelicious.com. All rights reserved.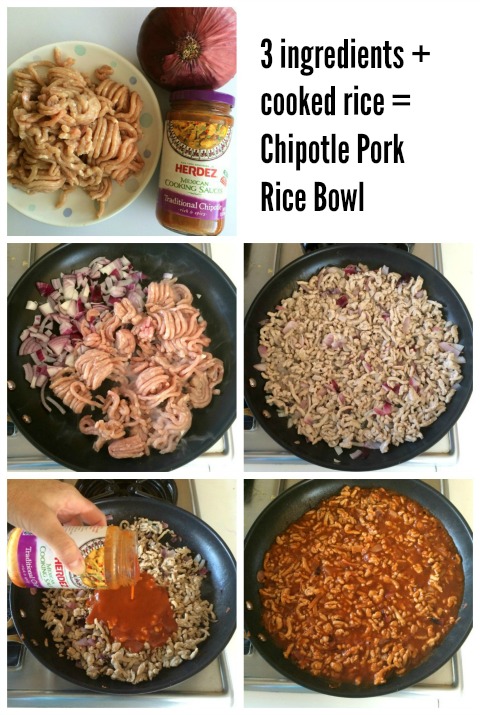 Disclosure: Hormel sent the chipotle sauce for recipe development, and compensated me for my time.