Print This Post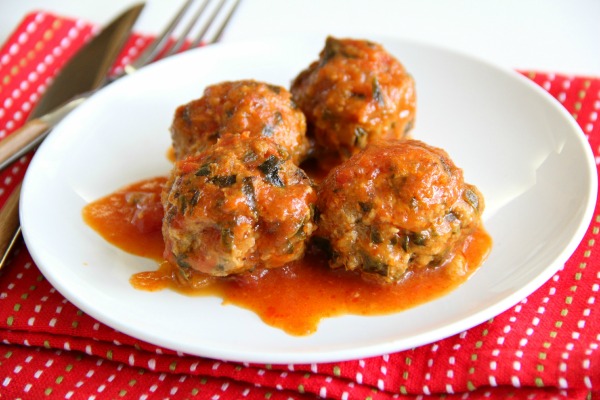 My son wangles a dinner invitation at his friend Hannah's house as often as possible. It's just plain fun to eat over at a friend's house, isn't it? They set the table differently, they have different eating rituals, serve different food on different plates, with different forks.
But no small part of the draw, I have learned, is the world's best meatballs, prepared by Hannah's mom Michelle.
"Mom," he shouts to me when he blows back home after the meal. "We had those meatballs!" as his eyes roll back in his head and he gets a dreamy look on his face. This delight has been going on for years. What can be in those meatballs, I wonder, but he, like most 12-year-old boys, has absolutely no clue.
So I finally got up the courage to ask Michelle what the secret of her meatballs is. This, despite the fact that my son assured me she would never, ever tell me. "Oh, it's a secret recipe?" I asked him. "Yes," he said with some conspiratorial undertones. (Note to self: This kid has been watching too much "CSI.") "It's only for their family to know. Michelle will teach Hannah, and then she'll teach Judah (her son) and then she'll teach Leila (her younger daughter), and it will just be their family meatballs," he told me.
Hmmmm…well, Michelle revealed that it IS a family recipe, gleaned from her mother-in-law, and much beloved at their house.

She notes that when she invites my son to stay for dinner, he always, ALWAYS asks if she's serving "the meatballs," and on those nights she isn't, he might reflect a flicker of disappointment across his face, but then gobbles up everything on the plate. That's my boy!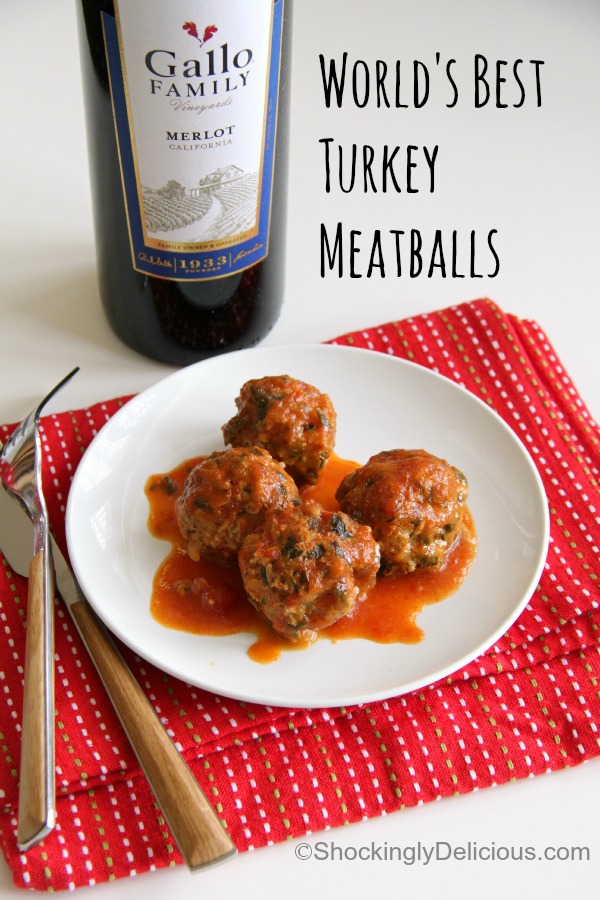 The meatball recipe DOES have a secret, which Michelle laughed about and so will you. Read the "gourmet" sauce ingredients!
Recipe: World's Best Turkey Meatballs (aka Michelle's Famous Meatballs)
Summary: Healthy turkey meatballs in a 2-ingredient sweet-sour sauce is a kid-pleaser that makes the adults smile, too.
Ingredients
Sauce
1 (12-ounce) beer
1 (20-ounce) bottle Heinz ketchup
Meatballs
1 (20-ounce) package ground turkey (7% fat version preferred)
1 egg
2 tablespoons ground flax
1 small onion, finely chopped
1 cup chopped fresh spinach (or use chard as Michelle does)
Pinch kosher salt
Black pepper
Squirt of hot sauce such as Sriracha (entirely optional!)
For Serving
Cooked wide egg noodles or loaf of French bread
Instructions
Add beer and ketchup to a large lidded pot, and turn heat on to simmer. Stir to combine (beer will foam).
Make meatballs: In a large bowl, add turkey, egg, flax, onion, spinach and seasonings. Mix with hands until well combined. Shape into meatballs (you will make about 18-20), and as they are shaped, place them into the now-simmering sauce. When all meatballs are in the pot, spoon some sauce over them, put the lid on, make sure the heat is turned to a low simmer, and cook for about 30 minutes.
While meatballs are simmering, cook pasta in boiling water until al dente (follow package timing). Set aside.
When meatballs are ready, portion pasta into wide, shallow bowls and top with meatballs and sauce. Enjoy!
Serves 4-5.
Variations
You may add to or omit from the meatballs whatever you like. These additions above are suggestions. Feel free to sub something else, and make your meatballs however you like. You have Michelle's permission!
Don't tell Michelle's kids, but on occasion she will chop up chard and put that in the meatballs! "They never know," she says with a slight wicked mom-smile on her face. Simply remove leaves from stem and chop leaves using a knife or in the food processor.
Michelle serves the meatballs over wide pasta. I served them with French bread to soak up the sauce. They would also be great over brown rice or another cooked grain such as spelt or farro.
Instead of putting the greens inside the meatballs, try putting fresh greens such as baby spinach or arugula in the bowl first, then top with the hot pasta and then the hot meatballs and sauce. The heat from the pasta and sauce will wilt the greens just enough.
Wine pairing
Gallo Family Vineyards Merlot. Since this is a sweet-sour sauce, a dry (not sweet) wine will do best as a counterpoint. This versatile merlot, with hints of black cherry, ripe plum and a bit of oak, is smooth and plays well with lots of different foods, including this one.
Preparation time: 15 minutes
Cooking time: 30 minutes
Diet tags: High protein
Number of servings (yield): 4-5
Culinary tradition: USA (General)
My rating 5 stars:  ★★★★★

If you like this recipe and want to save it, pin the image below to your Pinterest board!

Save
Save
Save
Save
Save