Print This Post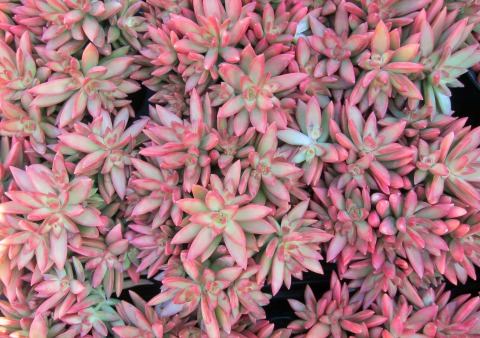 This is a sponsored post written by me on behalf of Miracle-Gro. All opinions are 100% mine.
As we suffer through our historic drought here in Southern California, people are beginning to wise up about being water-wise, especially as it relates to their outdoor landscaping.
I joined the crew from Miracle-Gro on Saturday to man their booth at Home Depot in Torrance to talk to customers about how to be more careful about conserving water in the garden.
Folks were open to the ideas, and to discovering new ways to achieve beautiful surroundings while watching the water bill.
There are several ways to go about saving water in the garden. 
1. You can plant succulents, which are naturally drought tolerant (in fact, you can kill them with kindness by overwatering). Here are a couple of gorgeous examples I snapped at the Home Depot event: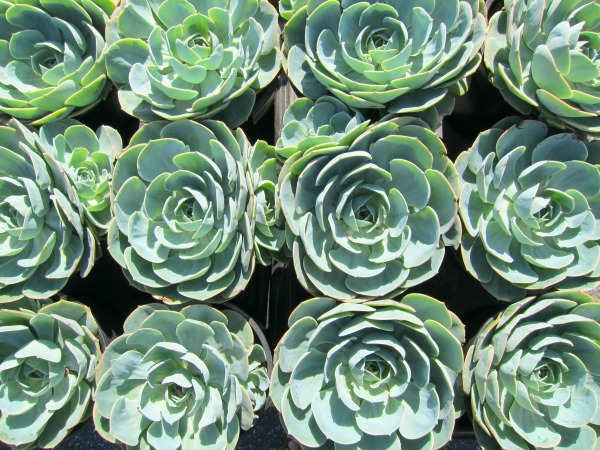 Echeveria Blue Rose (Echeveria imbricate)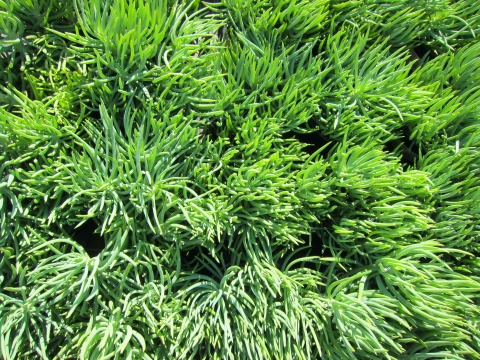 Narrow-Leaf Chalksticks (Senecio vitalis)
(Also see Sedum Firestorm [Sedum adolphii] as the main photo of this post at top, and my Xeriscape Gardening post for more beautiful succulent examples.)
2. You can plant non-succulents that resemble more traditional landscaping plants, but are drought tolerant: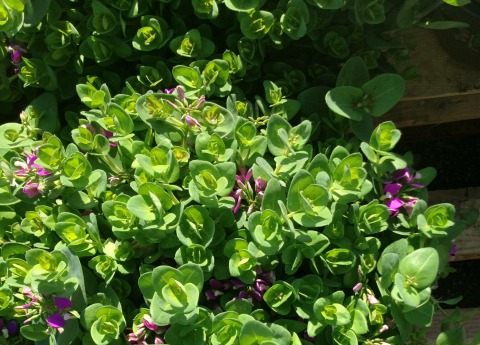 Sweet Pea Shrub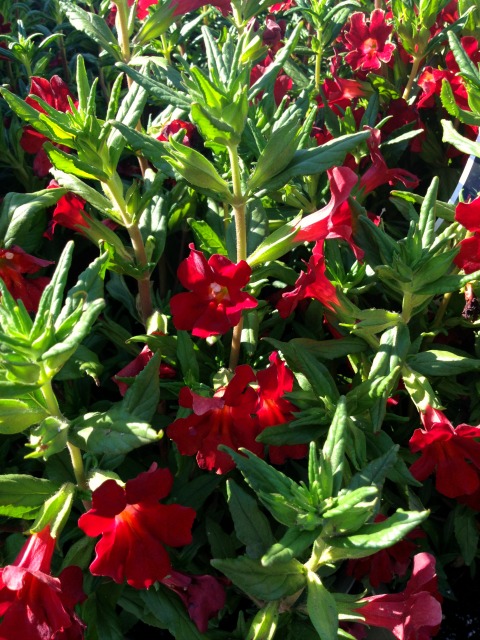 Monkey Flower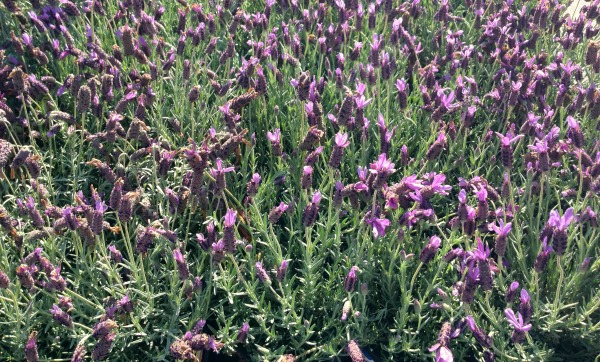 French Lavender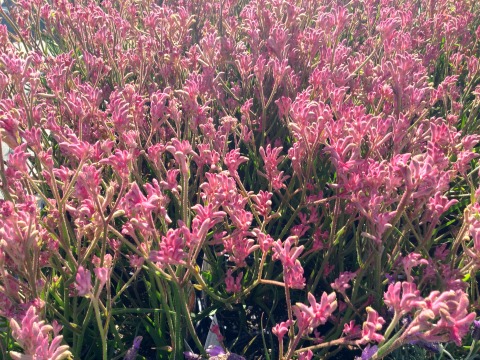 Kangaroo Paw (Anigozanthos manglesii)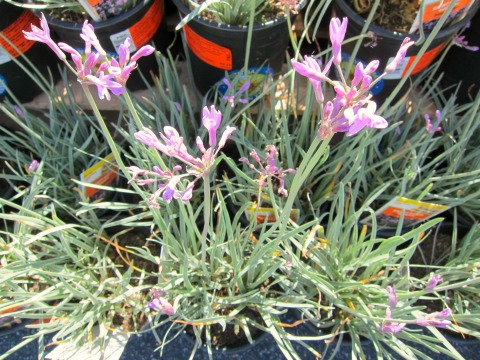 Society Garlic (Tulbaghia violacea)
3. You can look for water-wise soils and soil amendments that help your dirt retain the water you use: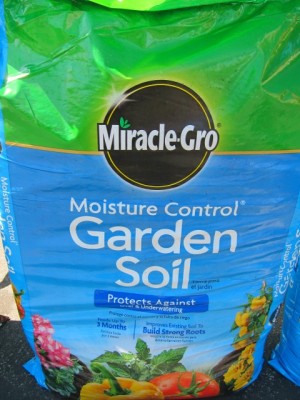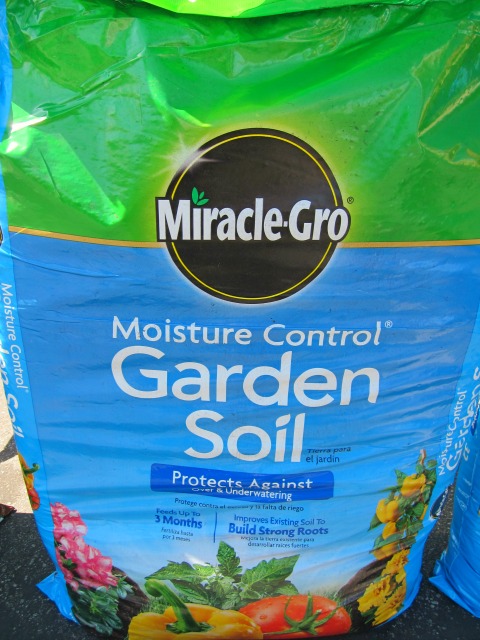 Outdoor garden soil such as Miracle-Gro Moisture Control Garden Soil, which will hold up to 25% more water than native soil. You mix it in 50/50 with your own garden dirt, and it also has a 3-month slow-acting fertilizer to help build strong roots. The trick is it contains coconut husk, which helps to retain water.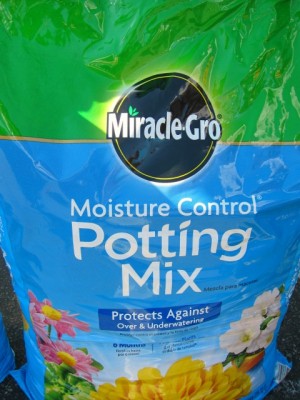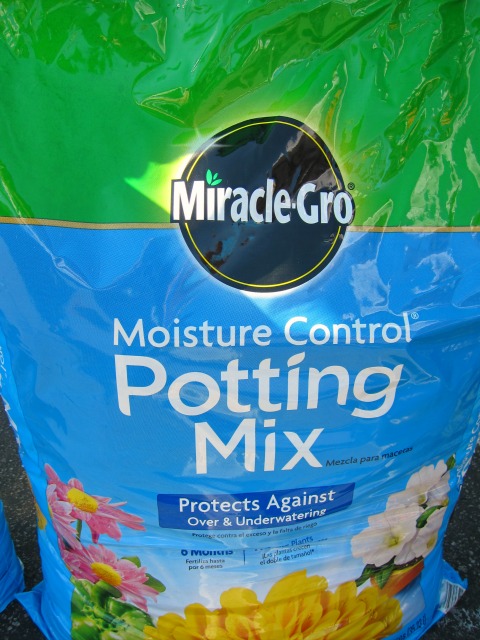 For potted plants, you'll want to choose a product like Miracle-Gro Moisture Control Potting Soil, which absorbs 33% more water than normal potting soils. It also contains coir, the coconut husk that is the miracle ingredient, and contains a 6-month supply of plant food as well.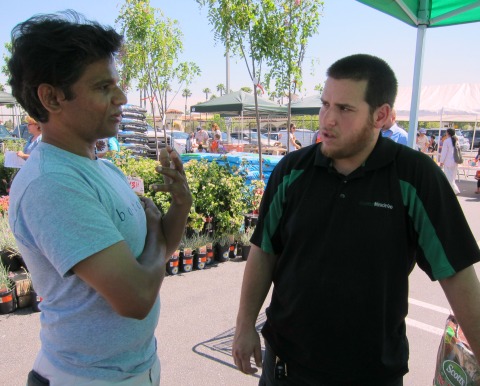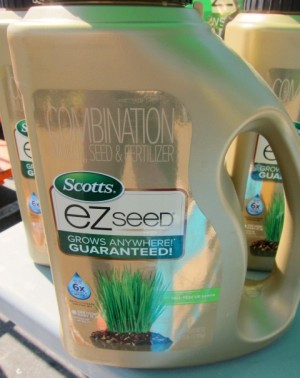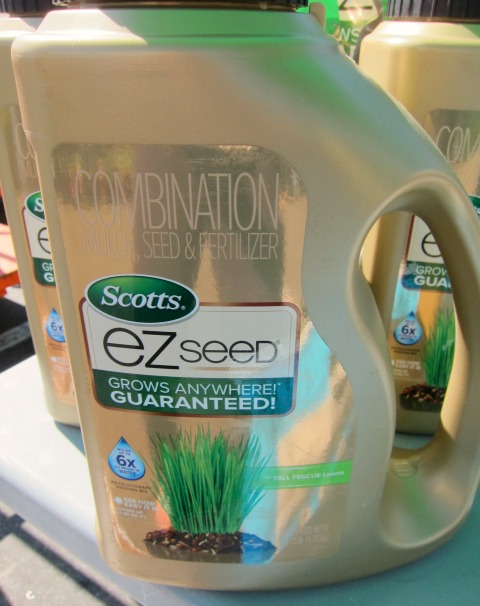 We fielded several questions about how to deal with bare patches in lawns, and this customer needed to replace a 1,500 square foot lawn. He investigated the merits of Scott's EZ Seed, a combo mulch-seed-fertilizer that holds up to 6 times its weight in water. So you know how fast the mulch dries out when you are attempting to start a new lawn? This makes it much easier, not only because it is a single product with all 3 ingredients in one, but it keeps the moisture in much longer so the newly seeded area doesn't dry out as fast.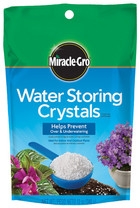 Perhaps my favorite soil amendment is Miracle-Gro Water Storing Crystals. They are little bits of magic. When wet, they absorb 10-20 times their original size and release the water slowly back into the soil as it dries out around them. This keeps a very consistent moisture level, which can be a plant lifesaver in dry climates. The directions say to sprinkle them dry into the soil, but actually I like to wet them first, let them expand into a gel-like glop, and then mix the bloated gel blobs into my soil when I am planting. They are like little underground water reservoirs.
Technology can provide some useful ways for us to help us keep water usage under control for outside landscaping.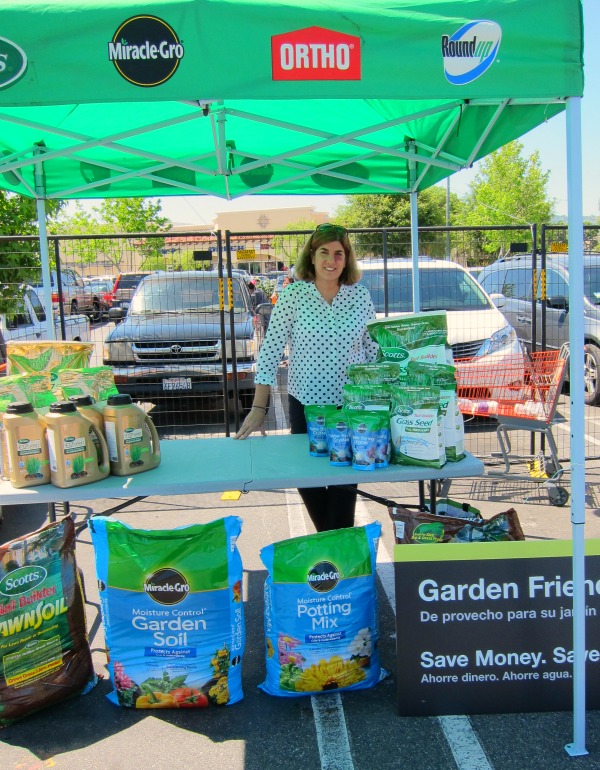 Thanks, Miracle-Gro for a chance to help you spread the word on water-wise gardening. I'm a lifelong succulent girl, myself, and will be trying out the Moisture Control Potting Soil this weekend as I plant my summer vegetable garden.