Print This Post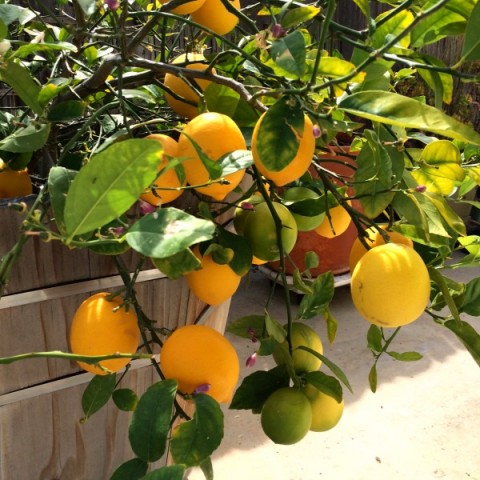 Here in Southern California, we don't have piles of snow that need to melt to show us that spring has sprung. In fact, most often, by the time spring officially arrives, we have had several days or even weeks of summer-like weather.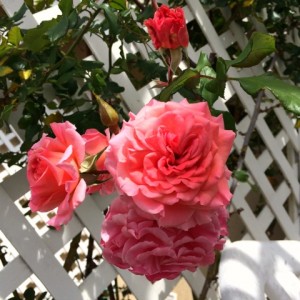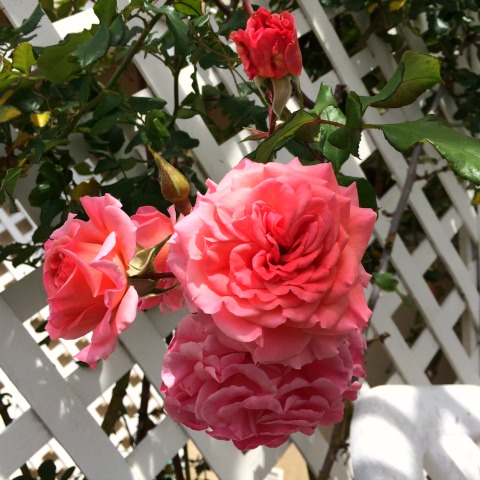 So we turn to other markers — certain flowers begin to bloom, the vegetable garden comes back to life, the fruit trees blossom, and we switch from close-toed slippers to flip flops in the morning.
But no matter if you live under snow for half the year or sunshine for all of it, we all get the same urge in March. It's time for some spring cleaning.
This year OXO asked if I'd like them to help me, and I said a fast YES! A little assistance to spruce things up, clean and organize a bit more? Yes, please, and thank you!
I was actually thrilled to get this well designed compost bin. I know, I know. Most people don't find compost thrilling. Call me crazy, but I do!
Before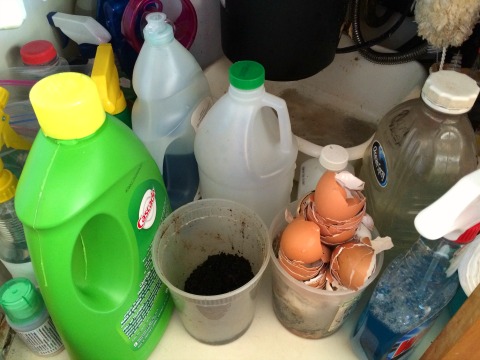 I had a little system of  2 plastic take-out containers under the sink, into which I put my eggshells, whatever fruit trimmings would fit, and coffee grounds. I am always knocking them over, they get filled too fast, and they reek unless you empty them every day.
After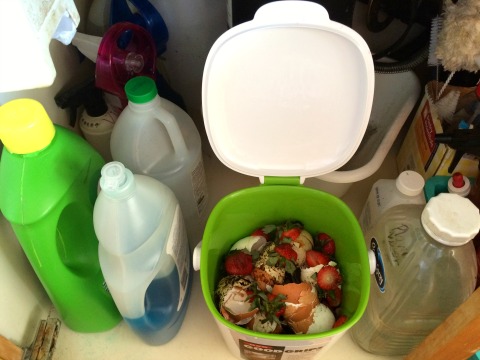 The new compost bin is good looking, compact, holds several days' worth of trimmings out of sight, and is easily toted from the kitchen to the backyard, where I bury the stuff in my vegetable garden. The lid removes entirely for easy cleaning, but mostly I just rinse it out. Every once in awhile it needs to go in the dishwasher or get scrubbed. Ta-da! $20.
Next up was the foldaway dish rack.
Before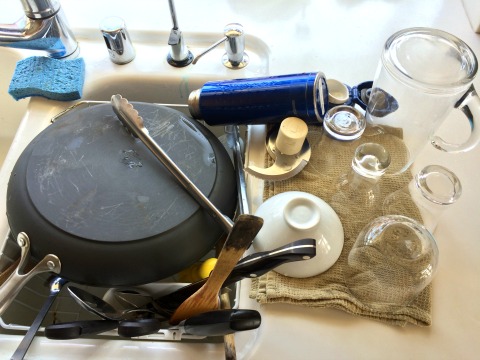 With my family of 4, we generate enough hand-washables that I often have an overflow from the sink dishrack. And then too often the glasses and breakfables that are drying on the counter get knocked off and fall onto the slate floor. Nothing survives a drop to the slate floor.
After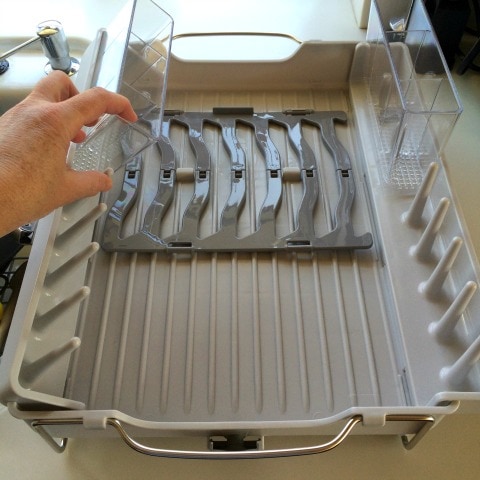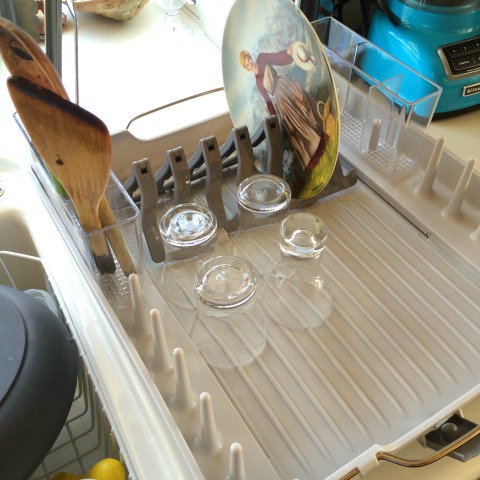 This thing is so cleverly designed. It unfolds and snaps into place — legs fold out to elevate it, a spout allows it to drain right into the sink, a plate rack folds down if you need room for large bowls. My glasses fit onto the tines, the plate rack holds bowls or delicates, and when you are done, the walls, legs and spout fold up again to make a compact unit that can store under the sink or in a cabinet. $40 
Not done with the sink area, I also took advantage of the silicone sink mat. 
Before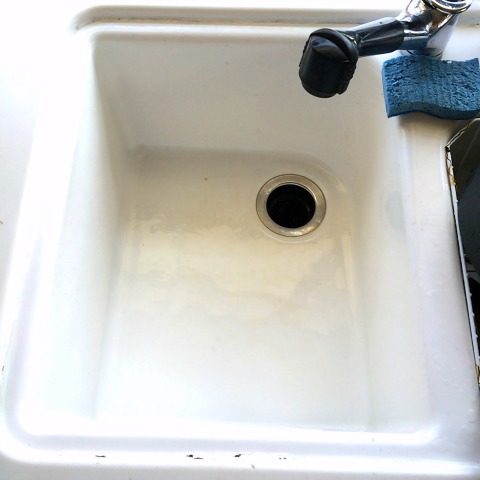 With teenagers doing dishes, there are slipups. Big pots slip and chip the enamel sink, glassware slips out of soapy hands, and plate edges chip if you clank them on the bottom of the sink. Argggh!
After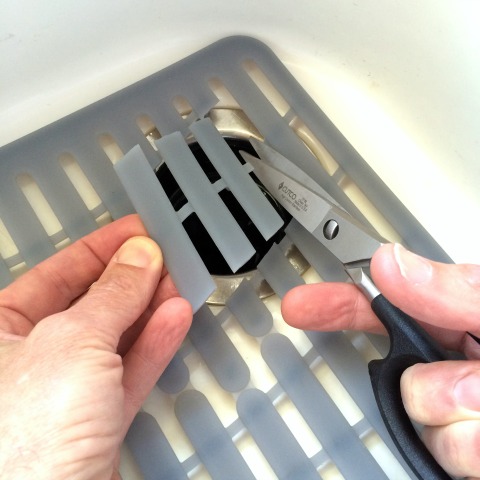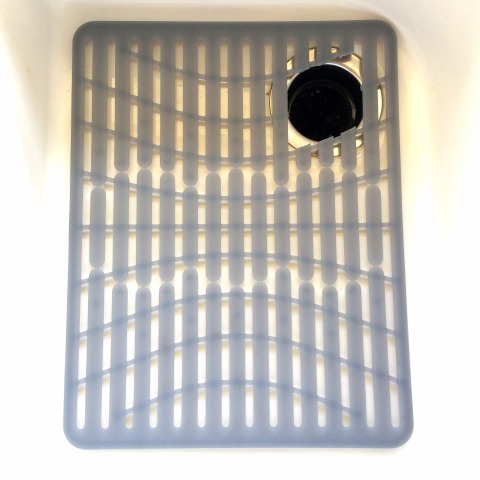 A quick snip with a kitchen shears allows you to personalize the opening to where it fits on your sink (sinks drains are not all the same!). There have been no mishaps since we installed this mat. It has little feet that elevate it, allowing for water flow and aeration. The silicone is heat-safe, so you can place pots and pans in the sink directly from the stove. Dishwasher safe, PVC free. $20
They sent along a couple of other items I found useful…a Sponge Holder, Heavy Duty Scrubber with Tray, Expandable Utensil Organizer and a Water Bottle Cleaning Set. With all the individual water bottles we have at the house, with their heavy duty straws, this cleaning set is in constant use.
As you can tell, I'm a fan of OXO products for their practicality and good design. Join me in following them on Twitter, Pinterest, and "liking" them on Facebook.
Disclosure: OXO provided the items mentioned for discussion in this post.