Print This Post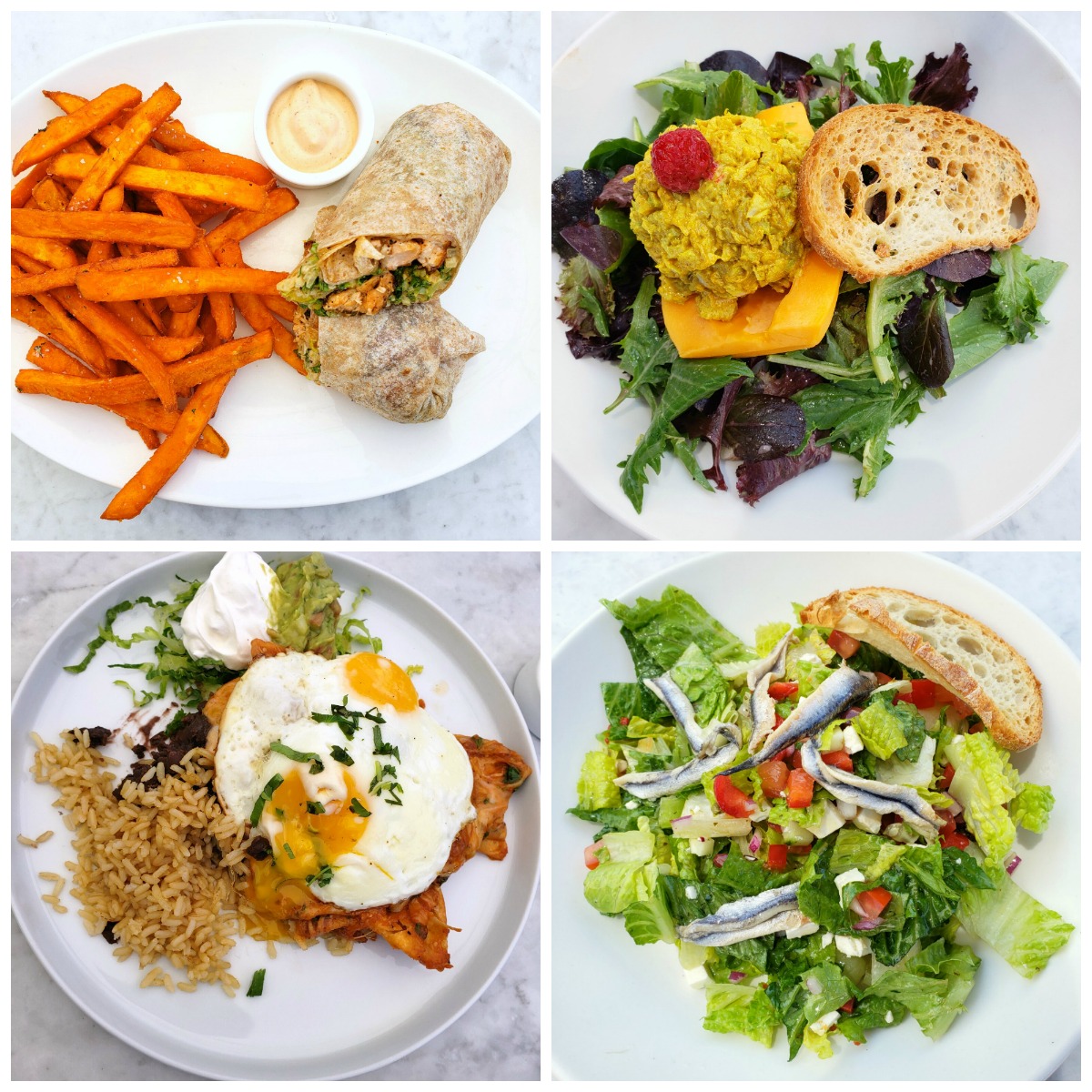 Sparrow Cafe in Malibu, California is the secret spot to each in Malibu.
Wondering where to eat lunch in mid-Malibu, Calif., whether you're passing through town, here on a vacation or lucky enough to live here, like me?
Try the new-ish Sparrow Cafe, which sports a lovely outdoor umbrella-shaded patio, located on the 2nd floor of the Malibu Racquet Club. It's open to the public (you don't have to be a club member to eat there), the food is delicious, and it's a calm, quiet, relaxing place to have lunch.
It skews towards the healthy spectrum, with everything from bone broth and avocado toast to plenty of salads and lighter options. If you need a burger, though, you can be assured it's on the menu and it's fabulous.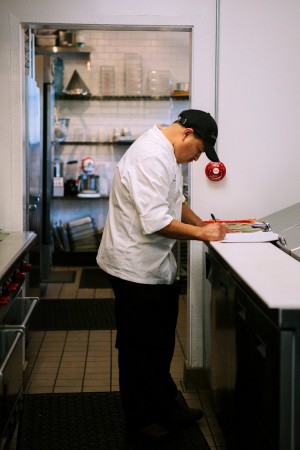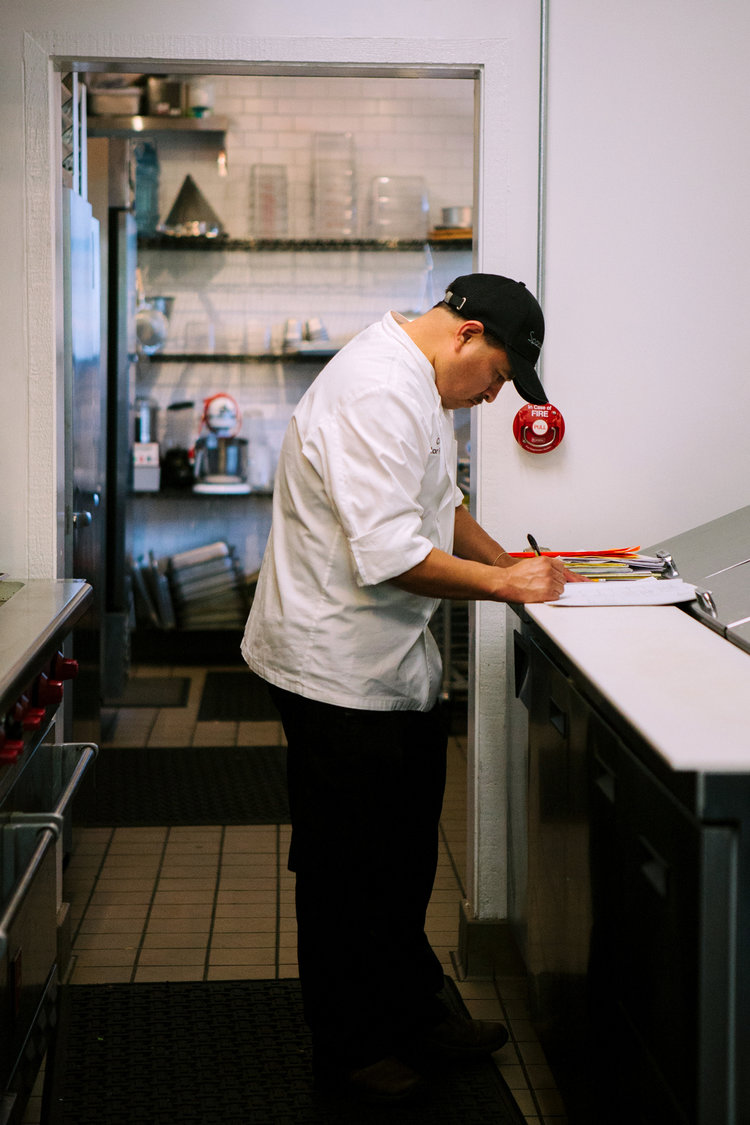 Helming the kitchen is chef Victor Rosales, formerly of Plate Restaurant, also in Malibu. Locals have been lamenting the demise of Plate, which closed a couple of years ago, so it is nice to see the chef surface with authority in another local restaurant. He also formerly worked at Schaatzi in Venice. His philosophy is that neither the food nor the dining experience has to be complicated, and that healthy, delicious food can ultimately bring the community together.
Take a look at some of the offerings at the Sparrow Cafe in Malibu, California: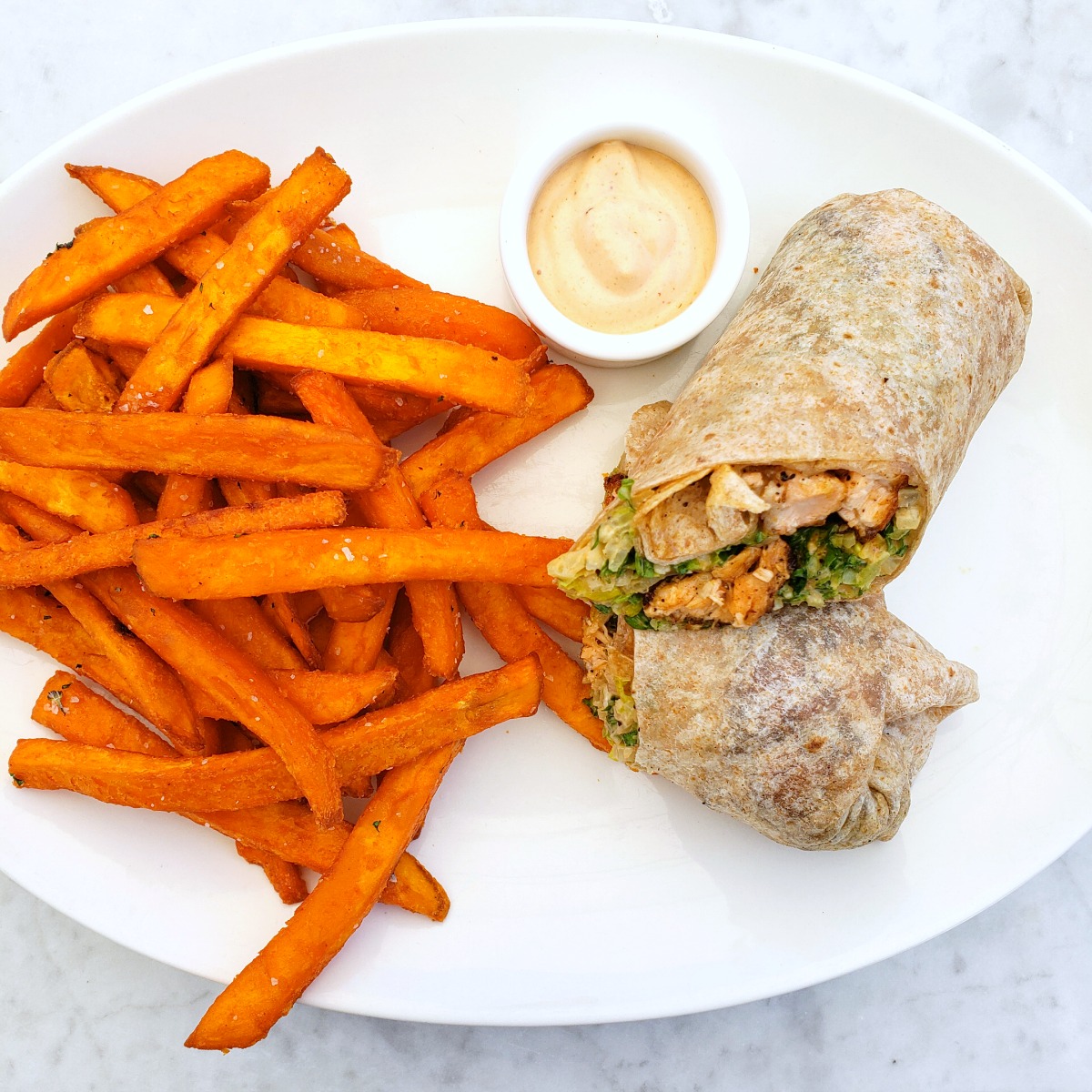 Salmon Salad Wrap
Spicy salmon and salad wrapped up in a tortilla, served with sweet potato fries. Sigh. Ask for this if you don't see it on the menu.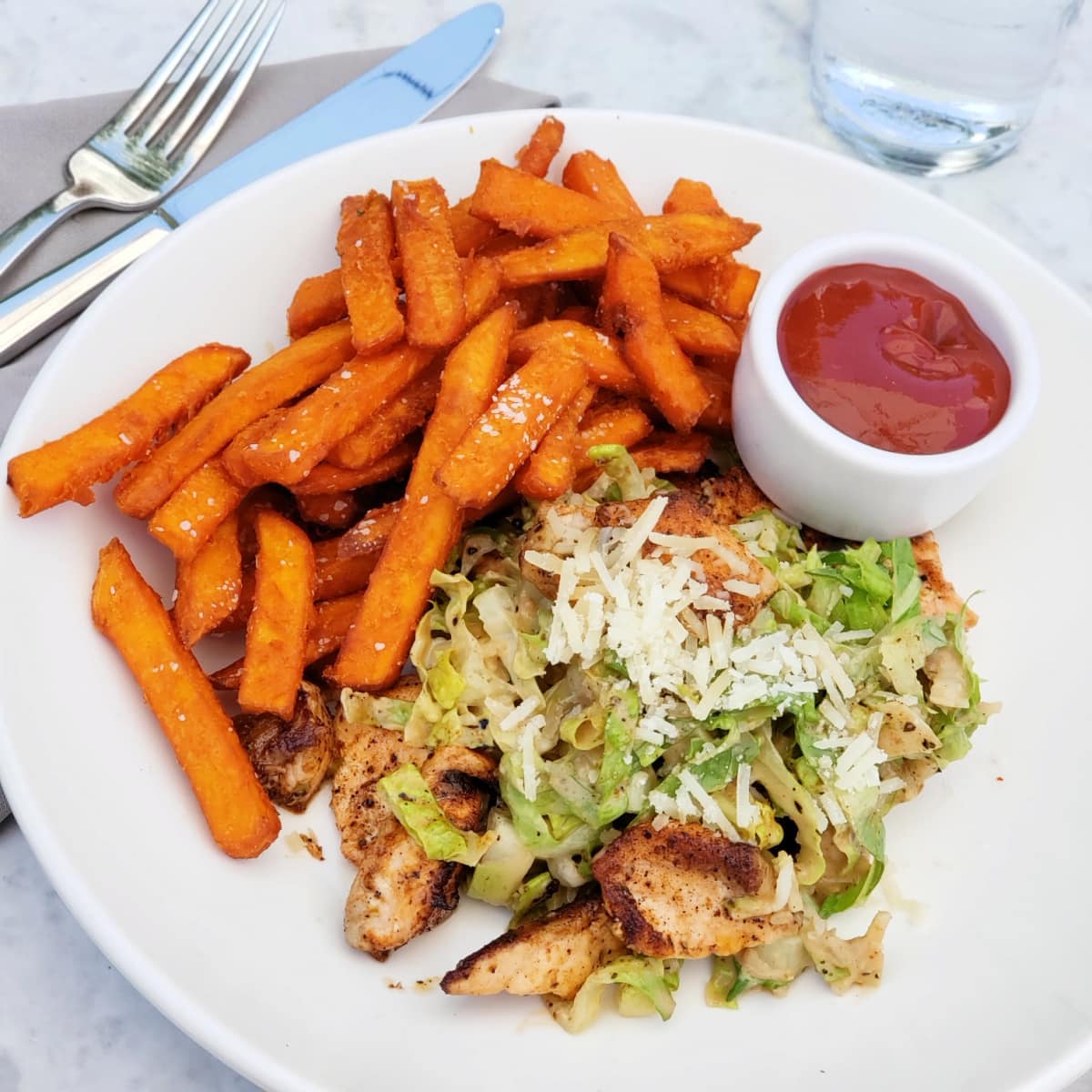 Sriracha Salmon Wrap but in salad form
If you don't want the wrap, ask them to leave it off and they'll plate it as a salad!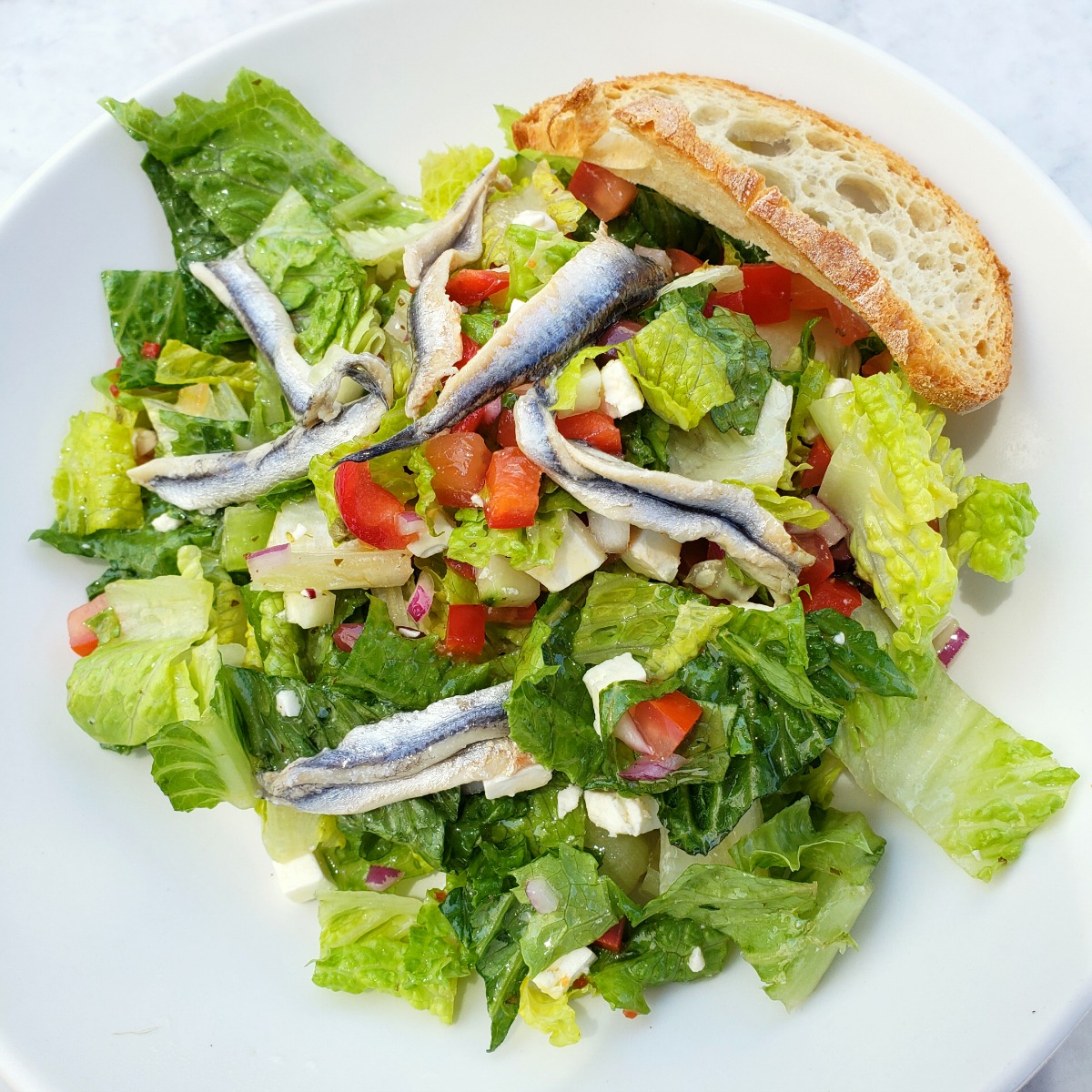 Mediterranean Salad with White Anchovies
My friend Kathie swears white anchovies are a gift from the gods, boneless, milder and much different than average anchovies. Try them!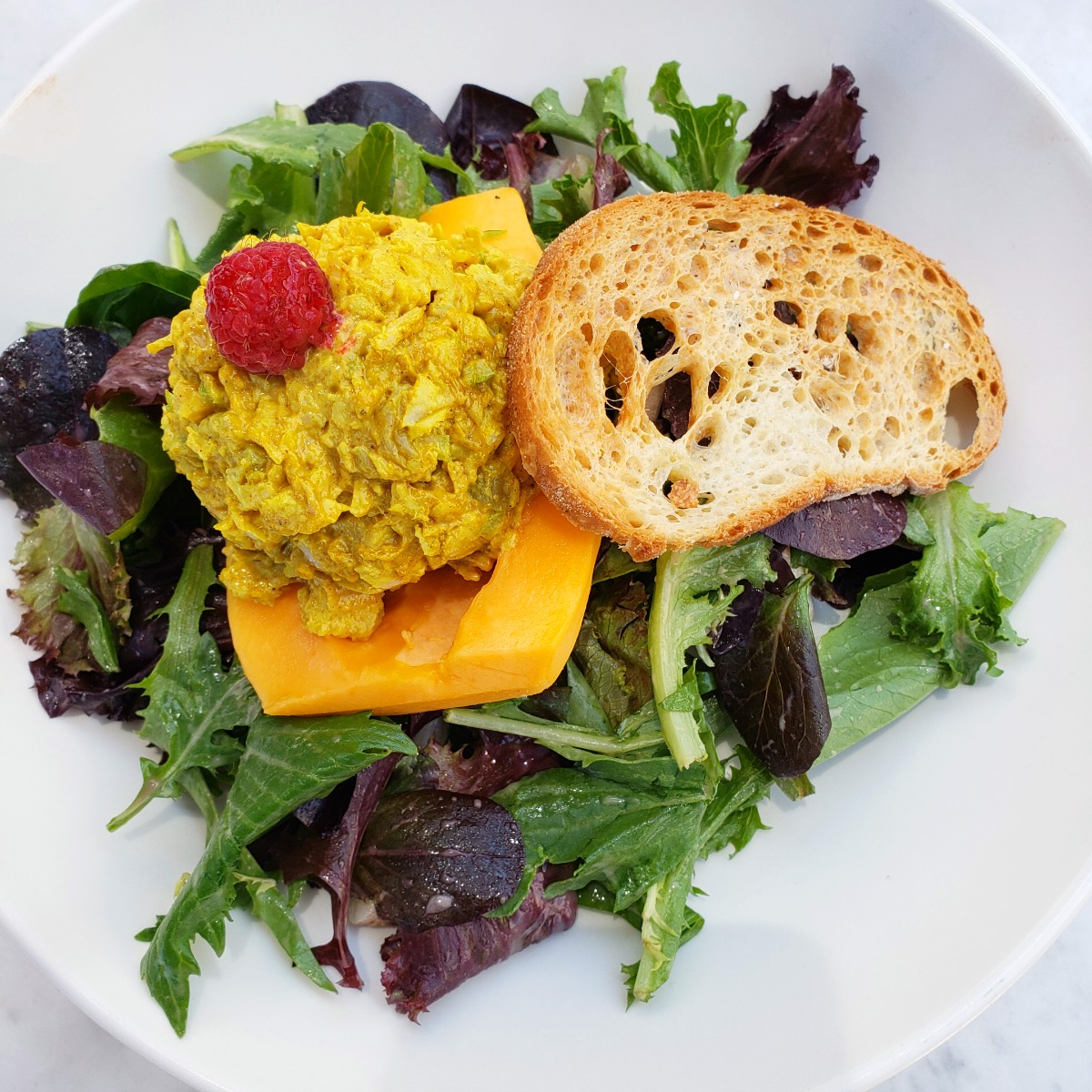 Papaya Curried Chicken Salad
Slightly sweet, fragrant chicken salad flavored with curry, stuffed into half a sweet papaya resting on a leafy salad.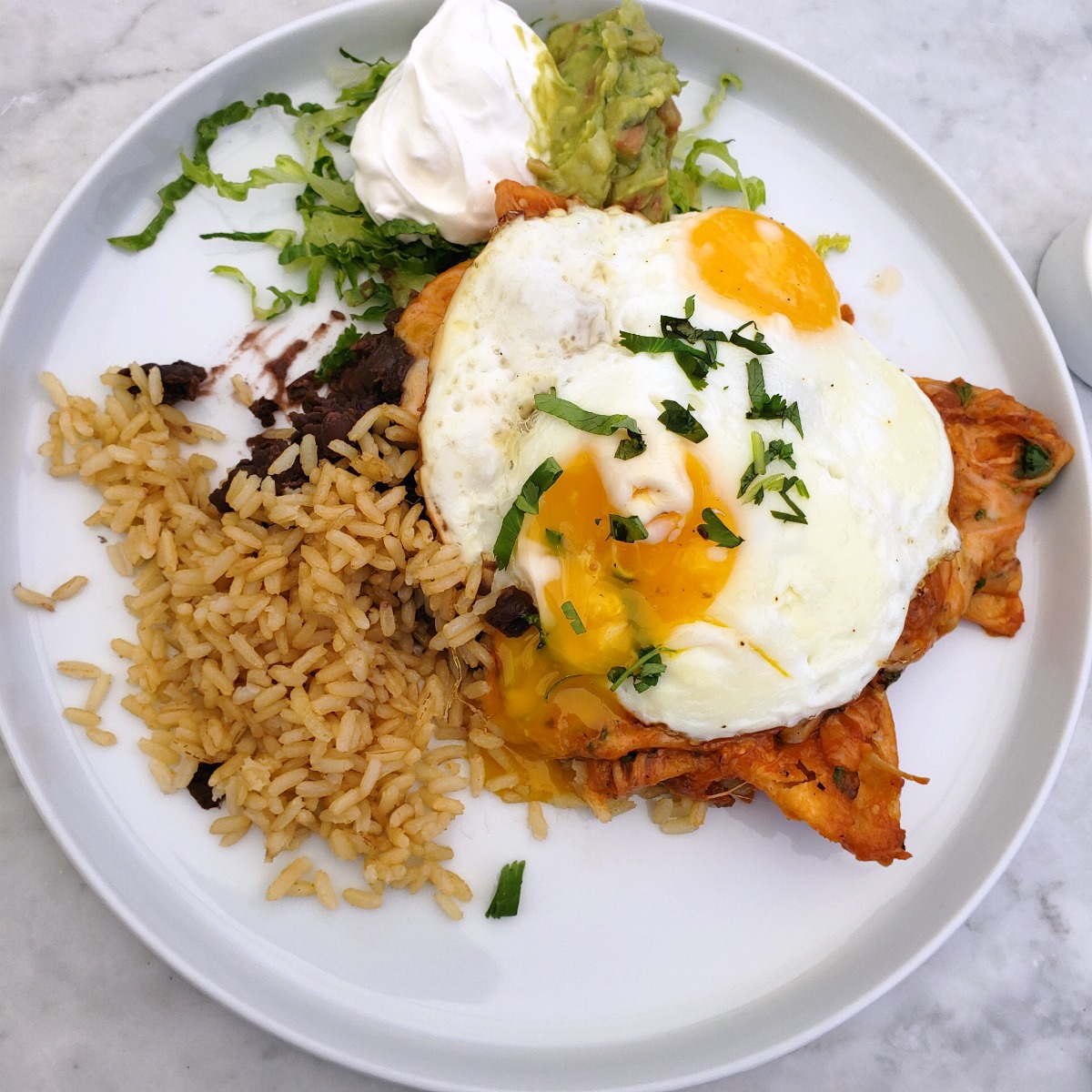 Chilaquiles
Atop crispy corn tortilla chips is green tomatillo, guajillo chile sauce, two sunny-side-up eggs, cheese, accompanied with black beans, brown rice, guacamole and sour cream. My husband declared this the best version he has ever had.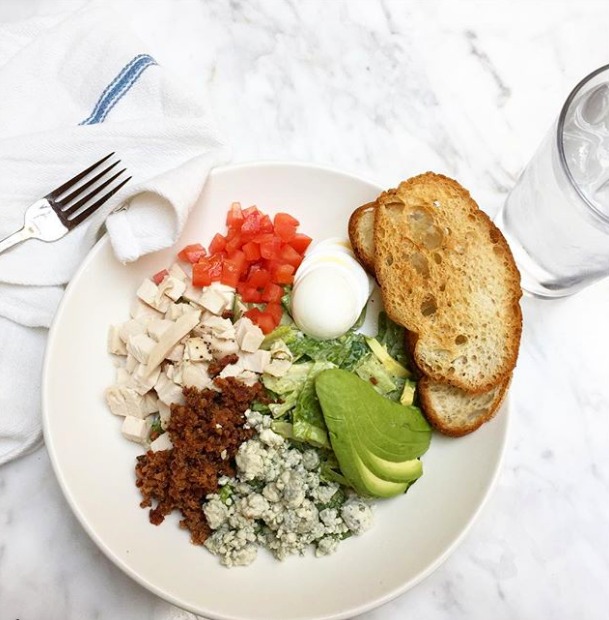 Cobb Salad
A chopped version that is among the favorites on the menu.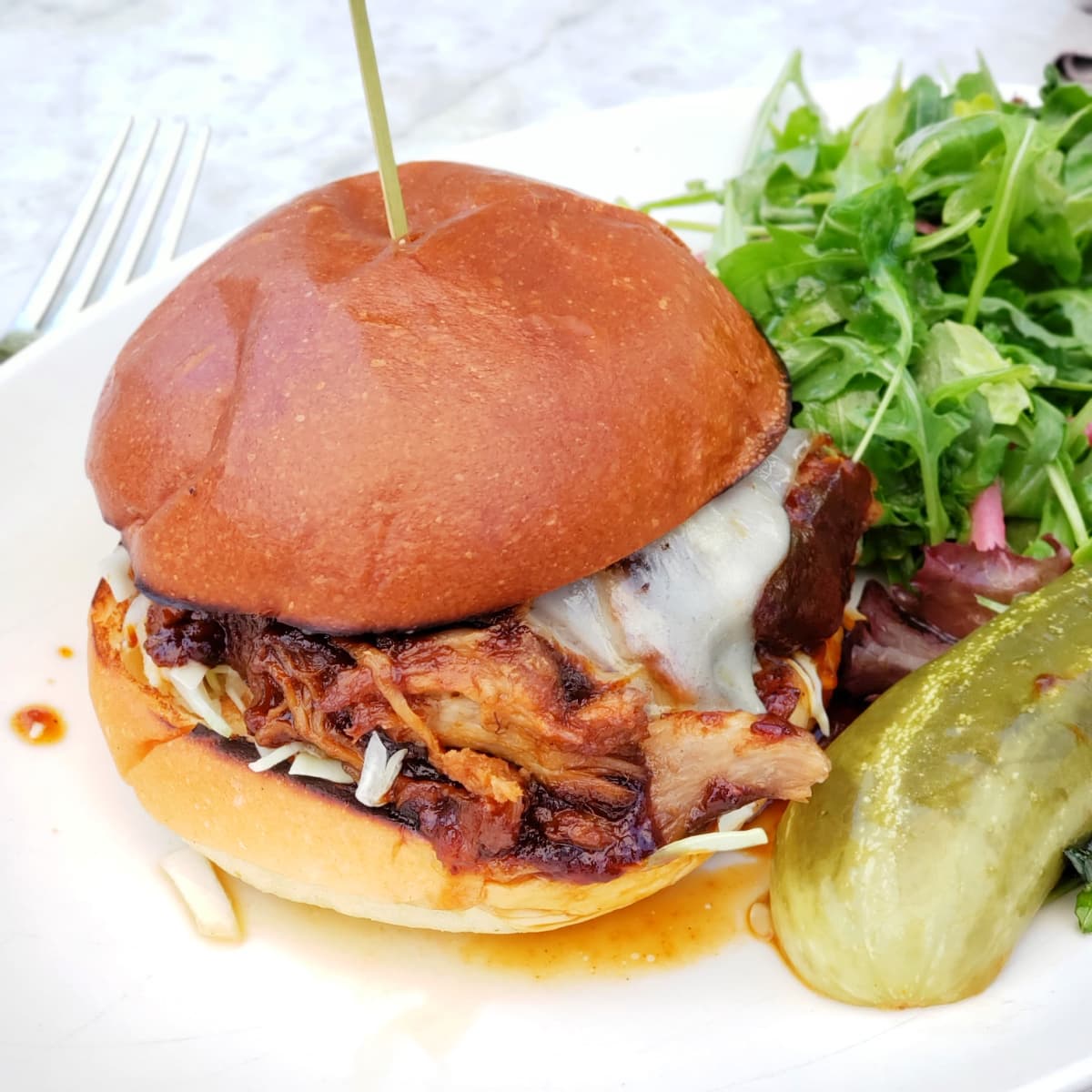 Pulled Pork Sandwich
Juice, barbecuey pulled pork in a tender bun, with an arugula salad and a big honkin' pickle!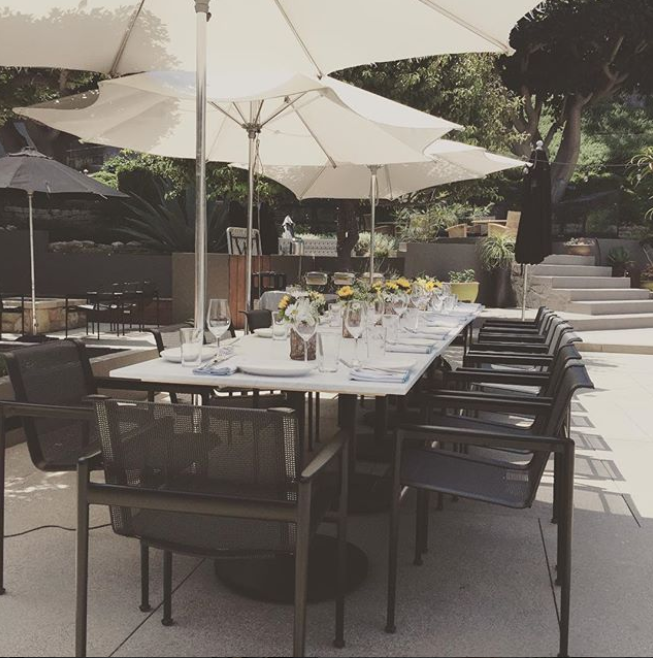 There has never been a wait when I've been there, there's plenty of outdoor seating on the patio, and free parking is ample in front of the Racquet Club in their own lot.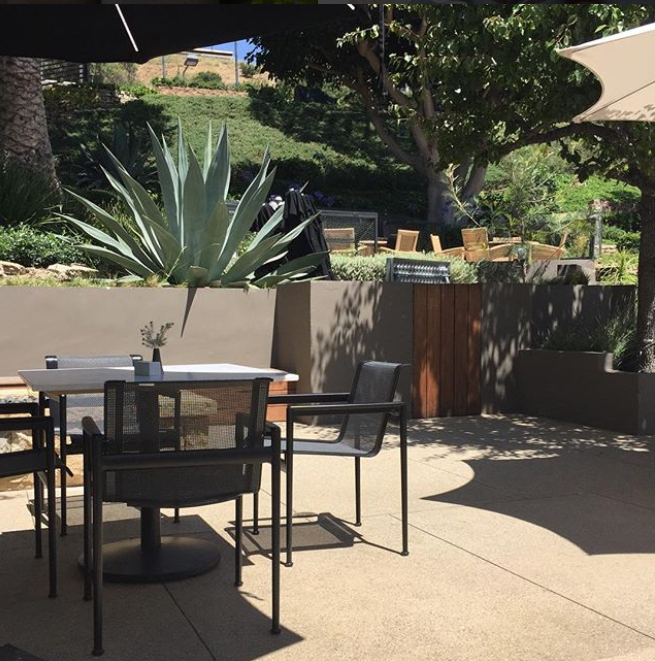 The Sparrow Café
at the Malibu Racquet Club
23847 Stuart Ranch Road
Malibu, CA 90265
310 456-3313 x2
Hours: have changed. Please consult the website for the latest update on hours
Email: sparrowcafe@maliburacquetclub.com
If you like this idea and want to save it, pin the image below to your Pinterest board!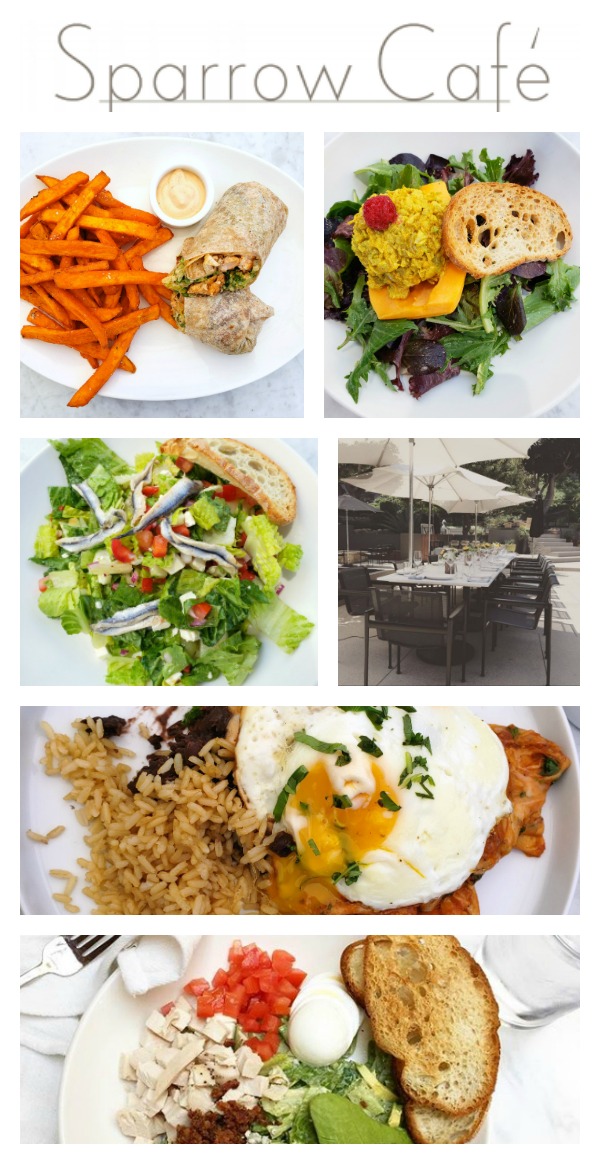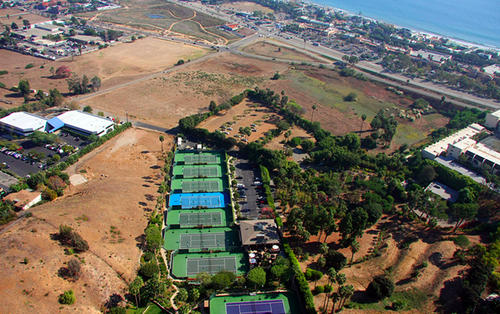 And finally, above is an aerial view of the Malibu Racquet Club. The Sparrow Cafe and its patio area is in the bottom center of the picture. Spot the white-ish umbrellas.
Want to make your own salmon wrap at home?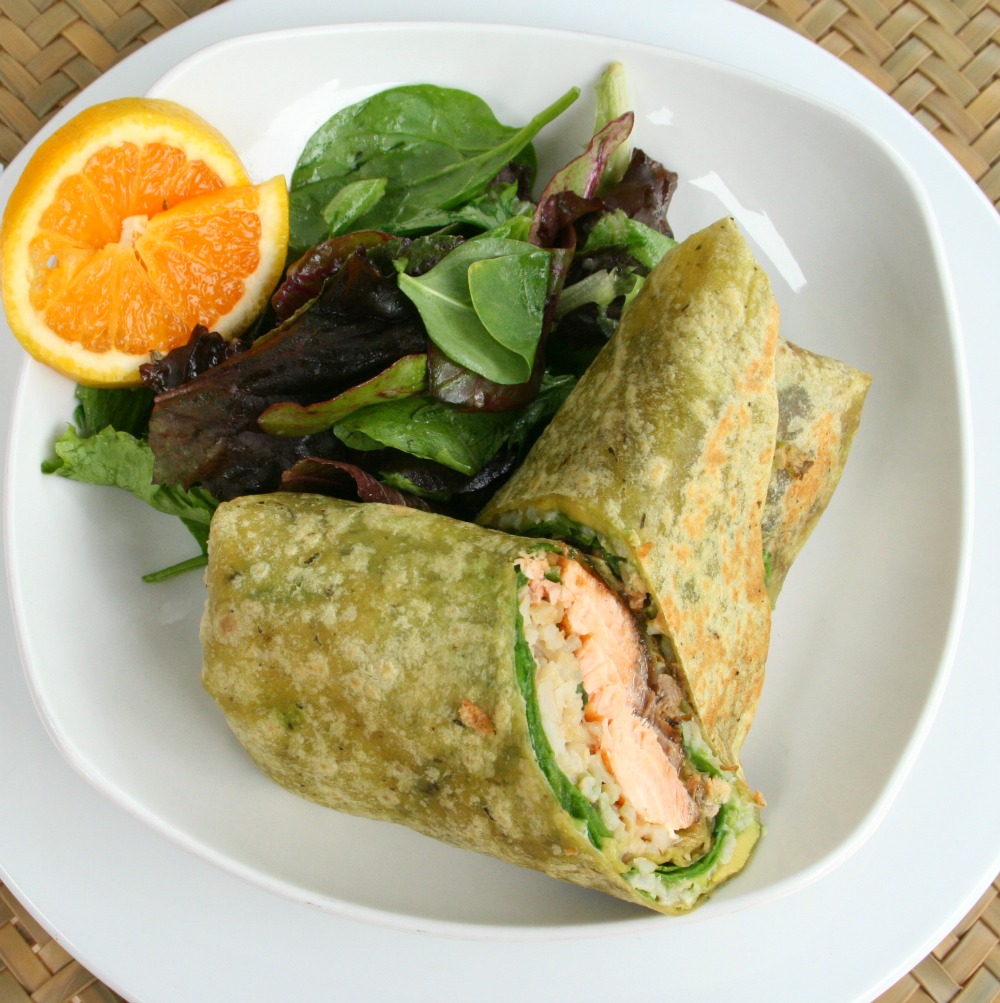 Salmon Wrap from The Godmother of Malibu. (Before the Sparrow Cafe existed, the place was called The Godmother Cafe. This is their Salmon Wrap, the 2nd most popular item on their menu.)
Thanks for visiting…are you hungry for more? Follow Shockingly Delicious on…
FACEBOOK | PINTEREST | INSTAGRAM | TWITTER
…for all the latest recipes, ideas and updates!
This post may contain affiliate/referral links. It is a way for this site to earn advertising fees (at no cost to you) by advertising or linking to certain products and/or services that I approve and prefer. Thank you for using my affiliate link to shop, so I can continue to bring you shockingly delicious recipes!