Print This Post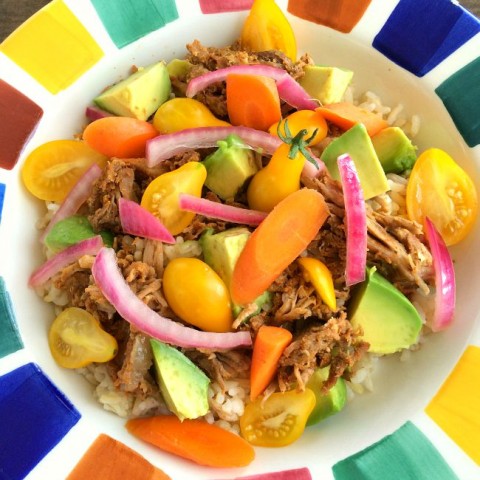 School's back in session, and I'm employing lots of strategies to get dinner on the table efficiently on weeknights.
Have a cooked grain (such as rice) in the refrigerator at all times. This is good for building an impromptu "bowl."
Keep on hand some pulled pork or another cooked meat, to build a bowl or burrito or taco. You can make it in your slow cooker, or purchase it already prepared, as I did here. This version is cooked, smoked and seasoned but not sauced, so is very versatile. This can be a dinner-saver!
Have some all-purpose condiments, such as the pickled carrots and onions I am using here. This is the ubiquitous nibble that appears magically every time you sit down to eat at a Mexican restaurant, but you can make it yourself so easily.
Be willing to mix and match ingredients for an impromptu dinner. Use what you have!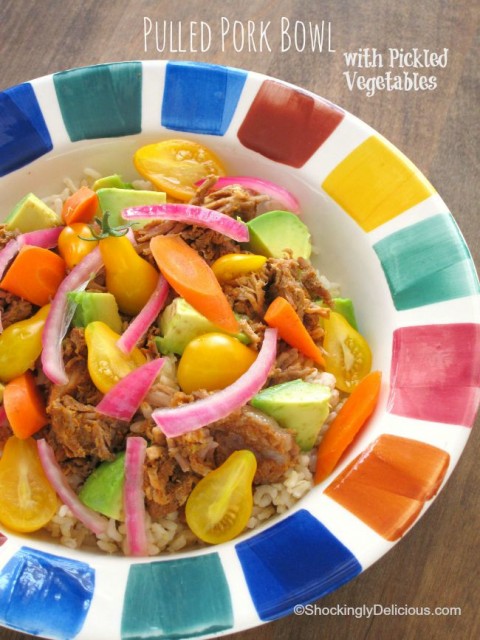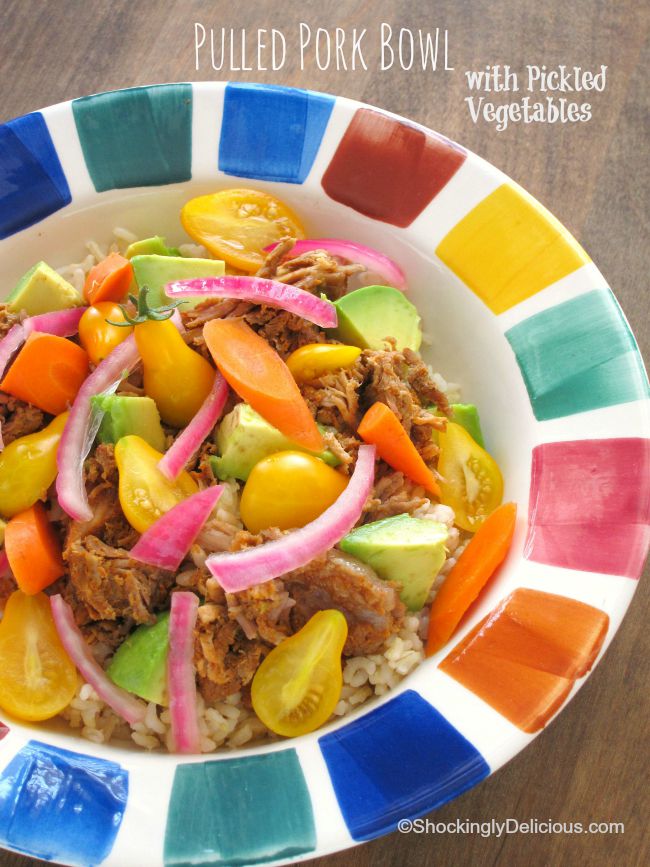 So let's build our dinner bowl. We just got home from soccer practice, and homework's waiting.
California Pulled Pork Bowl with Pickled Vegetables
A classic dinner bowl starts with rice, pulled pork, fresh tomatoes and avocado, topped off with pickled vegetables.
Ingredients
Cooked rice, hot (I used Planet Rice Sprouted California Blonde Rice)
Pulled pork, heated (I used Hormel Taco Meats Shredded & Seasoned Pork)
Organic heirloom tomatoes, seeded and diced
California avocados, peeled and diced
Pickled vegetables such as [Mexican Pickled Onions and Carrots|
http://www.shockinglydelicious.com/quick-mexican-pickled-onions-and-carrots]
Directions
To build each bowl, add rice to a dinner-sized bowl, add a portion of pulled pork, and top with a scattering of tomatoes, avocados and pickled vegetables.
Serves 4.
Notes
Recipe source: Dorothy Reinhold | Shockingly Delicious.
https://www.shockinglydelicious.com/pulled-pork-bowl-with-pickled-vegetables/
Copyright Dorothy Reinhold | ShockinglyDelicious.com. All rights reserved.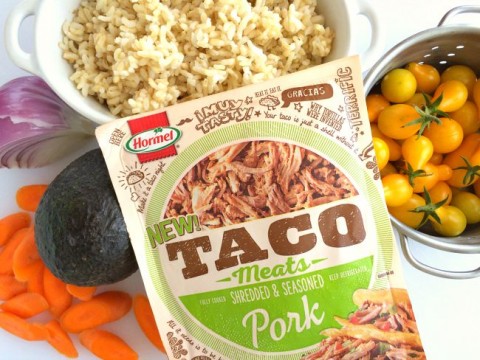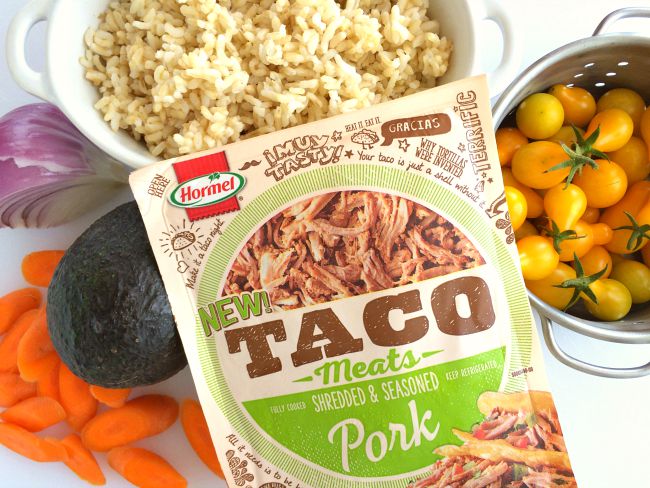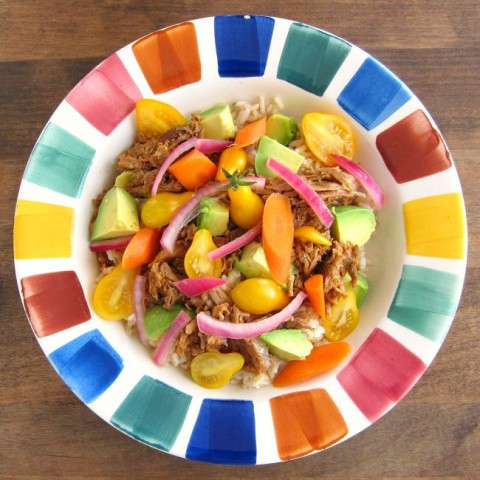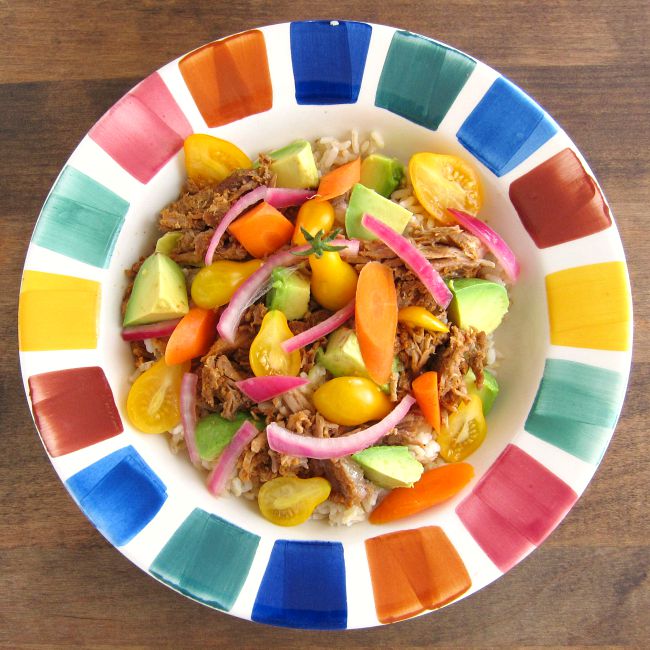 Disclaimer: Hormel sent the pulled pork for recipe development, and compensated me for my time. Planet Rice sent the rice.