Print This Post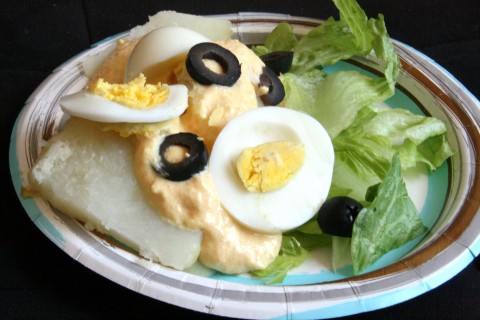 When offered a chance to learn to cook Papa a la Huancaina, the most famous Peruvian potato dish, I saluted. Yes, ma'am. Reporting for duty!
Peru = potatoes = perfect in my book.
Peruvian native Carmen Gonzales led the class, entirely in Spanish, which turned out to be less of a challenge than expected. Even those of us who don't speak Spanish were able to follow directions, given the context of the kitchen.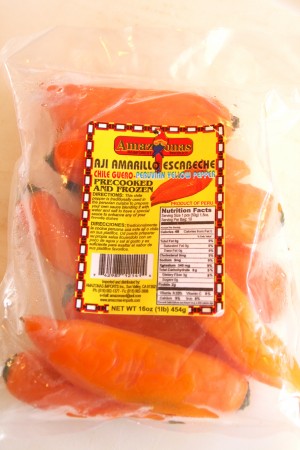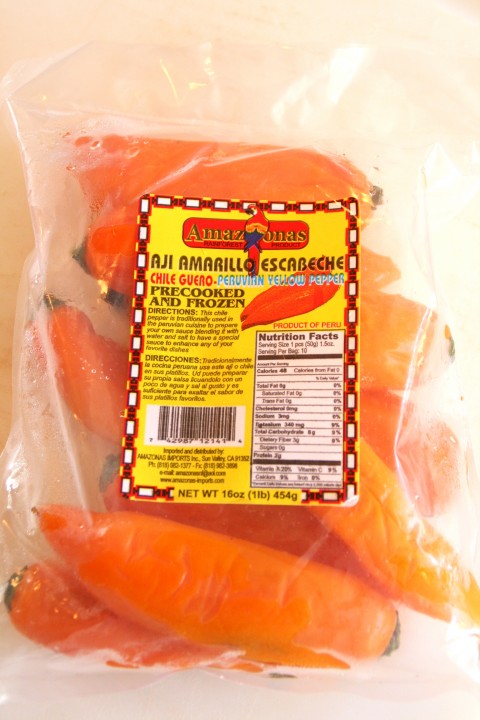 It turns out not only is Papa a la Huancaina relatively easy, it is quite delicious, and would make a wonderful lunch meal or side dish for dinner.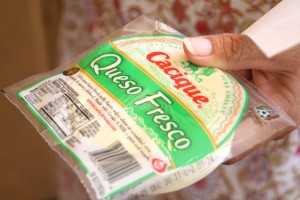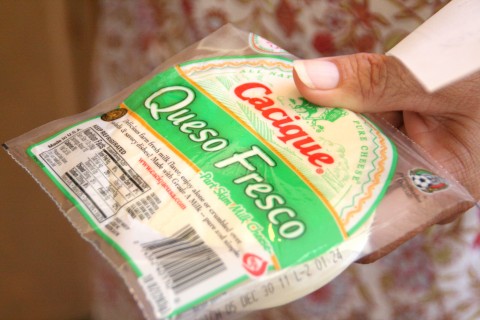 You start with aji amarillo (fresh yellow Peruvian chile peppers), and queso fresco (fresh cheese).
Boil and peel some potatoes…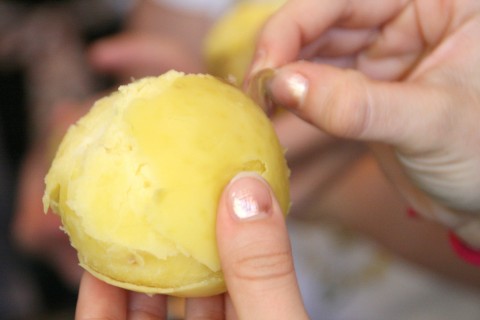 Remove seeds and veins from the peppers…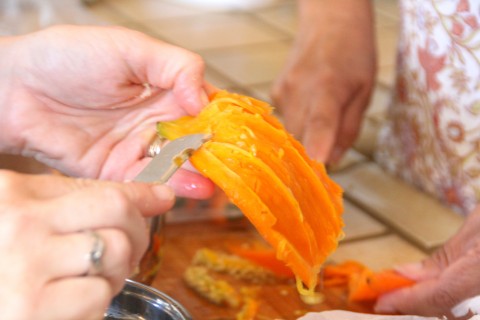 Saute the peppers and some garlic in a skillet…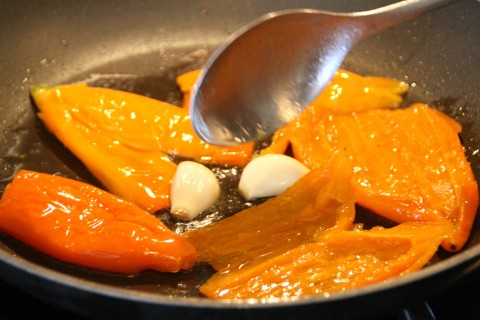 Whirl the peppers and garlic with cheese in a blender…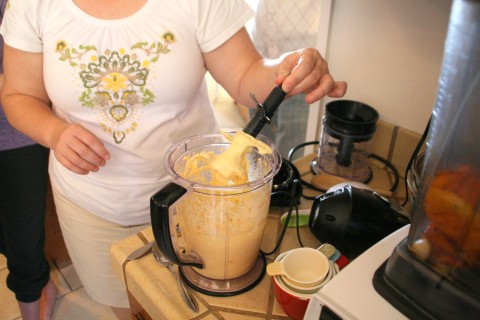 Slice cooked potatoes onto a plate…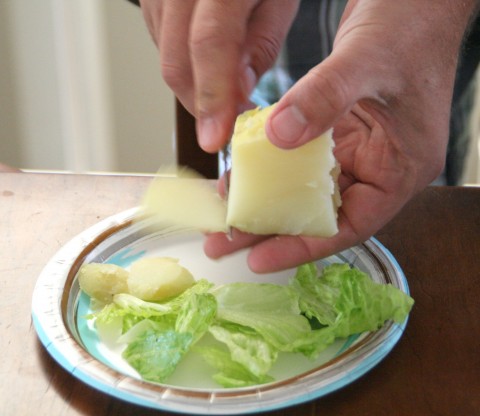 Spoon over cheesy chile sauce and decorate with egg and olive slices…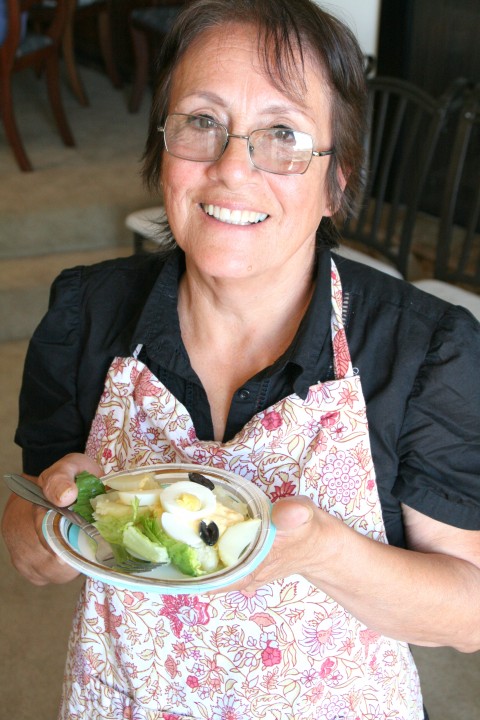 And enjoy, along with teacher Carmen Gonzales (above)!
Get the full recipe in my column today over at Malibu Patch!