Print This Post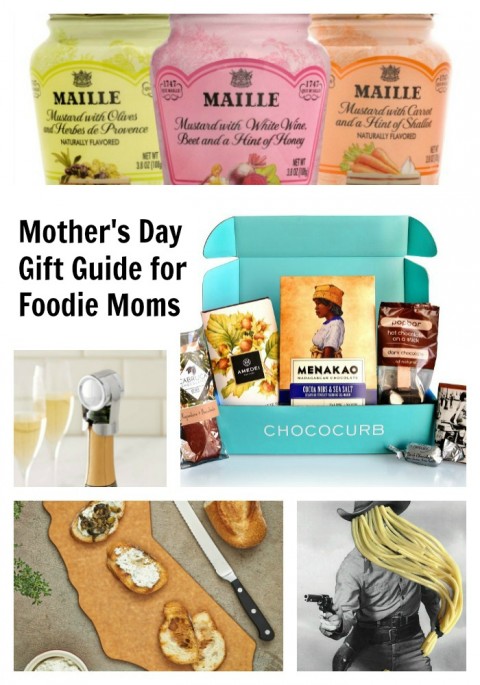 Trust me when I say you don't need to get your mother a fancy, expensive present for Mother's Day. She's happy with a card, a phone call, especially a visit, and your delightful presence, displaying your best, most charming behavior. In fact, give her these gifts the other 364 days of the year, too. Just sayin'  😉 .
I say don't take her out to brunch or lunch or dinner or any meal on that exact day, because it is just stressful to fight the crowds and be hurried through your meal only so the next family can plunk down immediately after you and fete their own mama.
Make her a simple meal at home — hers or yours, and for gawd's sake clean up afterward. Include a salad, a vegetable and some fresh fruit, so she knows you were paying attention while she was serving you nutritious meals during your youth.
Should you wish to show up with something wrapped, though, I have you covered.
Incidentally, my mother is the best. Just getting that out there early.
1. Chococurb
Arriving in a Tiffany turquoise box, but containing something BETTER than jewelry (to my mind, anyway), Chococurb is a monthly delicious discovery box filled with her favorite substance. If your mom loves wandering the artisan chocolate aisle at a high-end store, this box has her name on it. Just imagine: Amedei Toscano Red, with 70% dark chocolate and tiny flavor explosions of dried raspberries, strawberries and cherries; Dolfin Chocolate Dark Bar with Pear and Roasted Almonds (60%); Jcoco Cayenne Veracruz Orange in White Chocolate; Menakao Madagascar Chocolate with Arabica coffee, cocoa nibs and sea salt (63%); Rococo Dark Moroccan Mint (65%). If your mouth is watering and you are ready for real chocolate, not simply candy, this is the answer. The large Chococurb Gift Box (5-7 items) is $35 for 1 month, $99 for 3 months and $180 for 6 months. Go big.


———————————————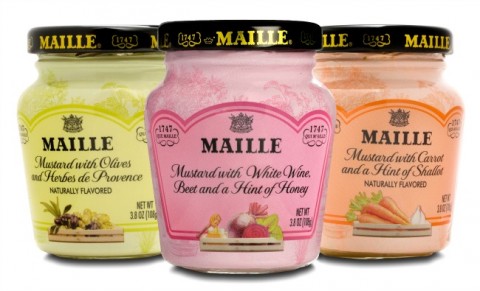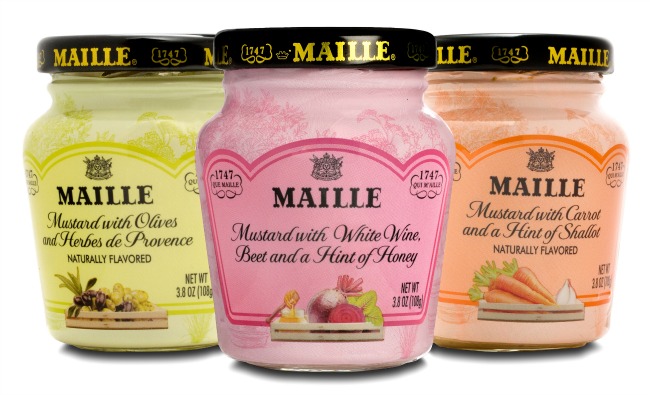 2. Magnificent Mustards
Can mustard be feminine? Is mustard an appropriate gift? Yes, and most assuredly YES, especially this "The Chefs Secret Gardens" Spring collection by premium French mustard-maker Maille. This box has three limited-edition, charming and utterly delicious vegetable flavored mustards, in a box so pretty she'll want to store it in the refrigerator. These are mustards to spread lovingly on a vegetarian sandwich, to anoint poached chicken, to whisk into a simple vinaigrette, to savor with a crunchy fresh carrot (carrots and mustard, try it!). There's a pink Mustard with White Wine, Beet and a Hint of Honey, a Mustard with Olives with Herbes de Provence, and slightly orange colored Mustard with Carrot and a Hint of Shallot. I'm a proud mustard junkie. Anything less than 3 or 4 different jars of the stuff in the fridge, and I feel culinarily naked. These are definitely my new jam. Collection les Jardins Secrets des Chefs, about $45.
———————————————
3. Wine and champagne stoppers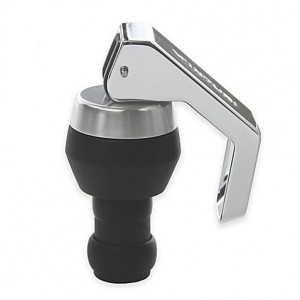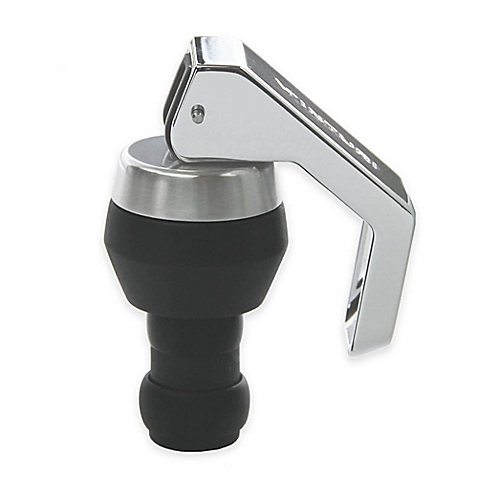 If your mom likes a glass of wine or champagne, but isn't having the whole bottle with friends for cocktails or dinner, she'll need these handy, elegant stoppers from Vinturi. [Insert obligatory joke about there being no such thing as leftover wine.] Back with me? The elegant Vinturi Champagne Stopper is spring-loaded and snaps over an opened bottle, keeping the pressure equivalent to the original cork. About $17 exclusively at Williams-Sonoma.  The sophisticated yet simple to operate Vinturi Wine Stopper has a silicone gasket that expands when you push down on the lever, creating an airtight seal. It will fit a variety of bottles, and the level has an easy grip. About $15, at the Vinturi website and Bed, Bath and Beyond. Stay thirsty, my friends.
 ———————————————

4. Prandial Postcards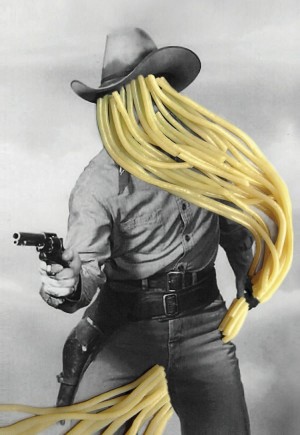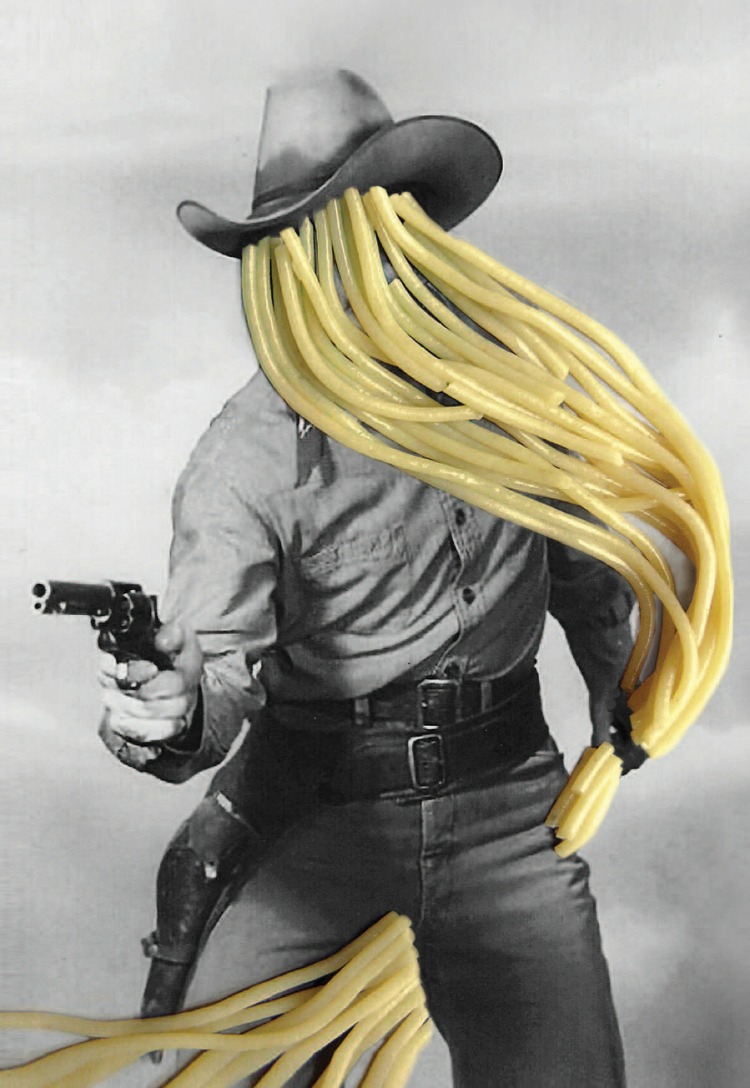 Nothing against Hallmark, but if your mom is a foodie, she will simply adore this box of 100 gorgeous postcards from 10  artists that explore food in all its beautiful glory, employing different mediums from photography and collage to painting and illustration. She can send them as a thank-you note, a birthday or get-well card, a congratulations on the new job, a gift insert, or even frame individual cards. These are just slightly weird, wacky (gotta love the kale leaf in a banana peel!) and wonderful, just like your mom. Called Curious Feast: 100 Postcards by 10 Artists, compiled by designer chef Naz Sahin Ozcan and produced by Princeton Architectural Press; about $15-$20.
———————————————
5. Cool cutting boards
How about a clever cutting board shaped like your state? Texas, New York, my state of California…your state of Pennsylvania or Illinois. If that doesn't float your boat, try a little piggy cutting board (perfect irony for your charcuterie appetizer, no?) or a bear, cow, crab, rooster, salmon or walleye. Seriously, why should you serve your appetizers and desserts on a drab tray when these are here? These eco-conscious novelty boards are for presentation or cutting (easy on knife edges), made from layers of environmentally-friendly, durable, non-porous wood fiber, heat resistant to 350F degrees (could stand in as a trivet if needed) and knife-friendly. And they can go in the dishwasher! Score! Made by Epicurean, a company known for producing high-quality cutting surfaces, in Duluth, MN; in the $25 range.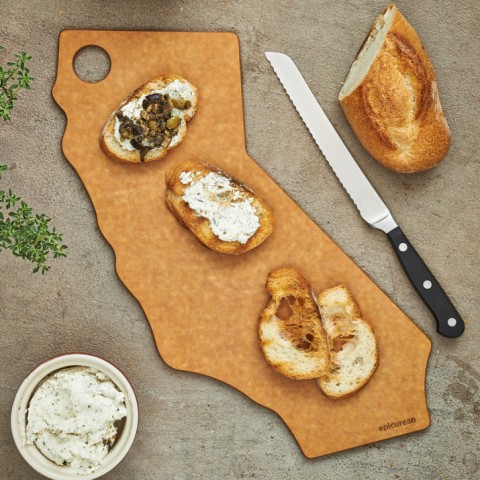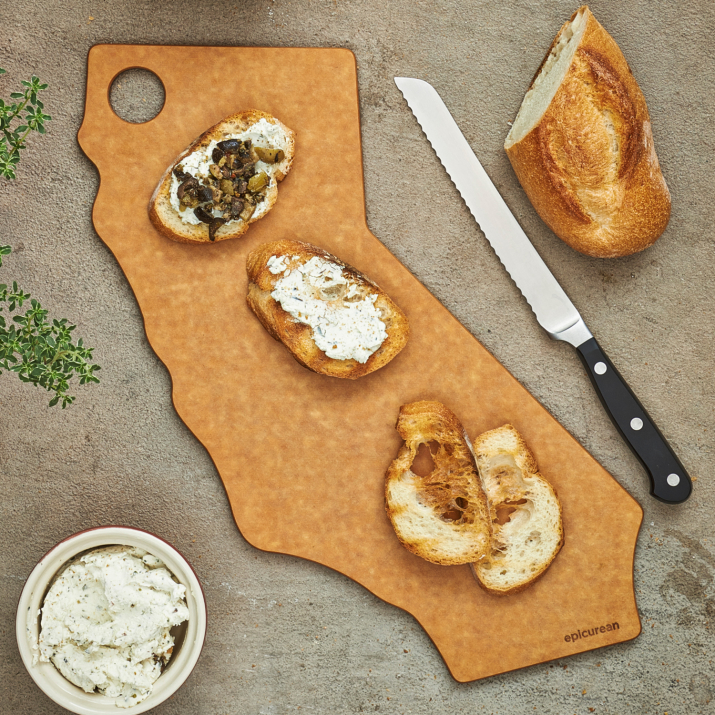 Want to save these ideas for handy reference? Pin them to your Pinterest board, using the image below.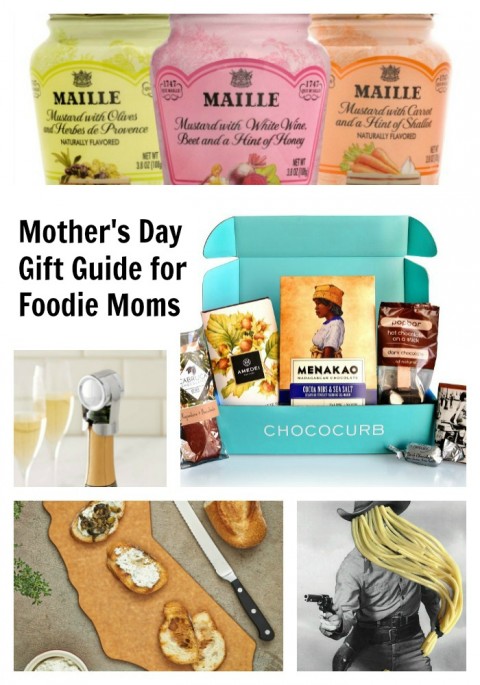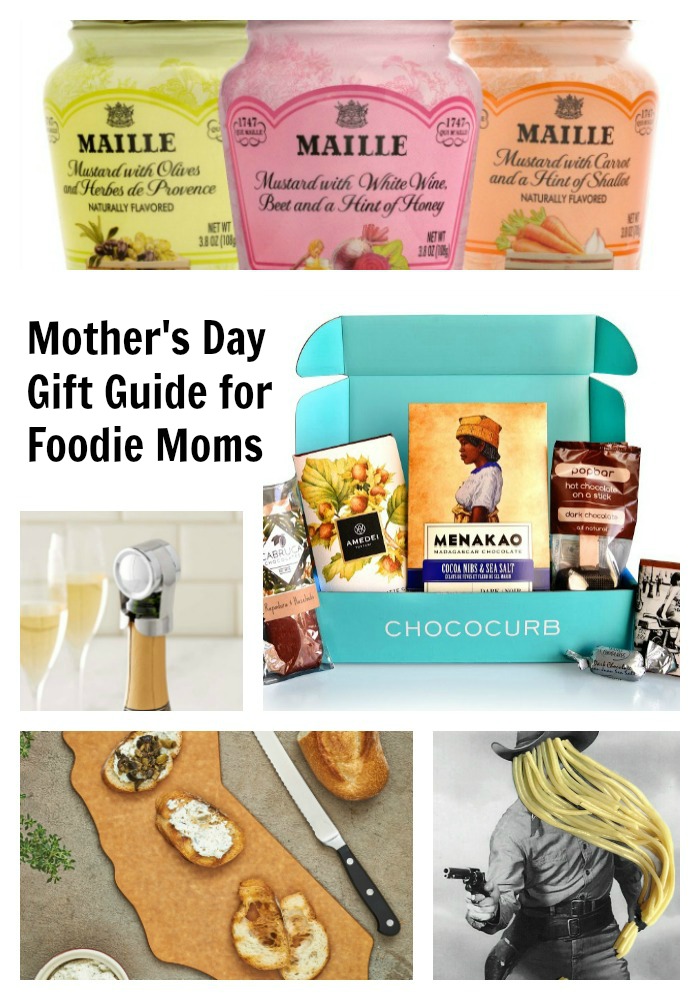 ———————————————

Disclosure: Chococurb, Maille, Vinturi, Princeton Press and Epicurean sent samples of the products for review. There was no compensation for this post.