Print This Post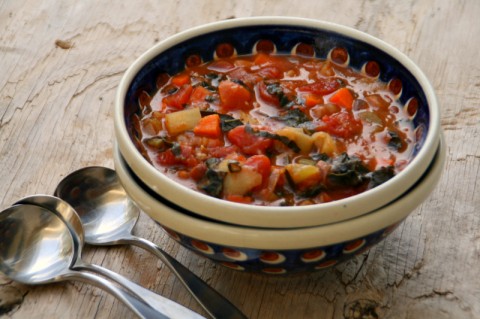 As we careen headlong into fall soup season, warming bowls of stewy vegetables are calling my name.
For dinner I want steaming tureens of vegetable-laden, delicious soups, topped off by pretty garnishes like the fresh basil still hanging on in my garden window. And I want to be able to use the Tuscan kale that is still going strong out back, and the Idaho Russet potatoes I picked on a recent farm tour in that state.
I was lucky enough to get a Martha Stewart  6-quart enameled cast-iron pot to test, and as I opened the box, out flew a recipe card for her minestrone soup. That it called for a potato and a bunch of kale was serendipitous, and I considered it a message from the universe.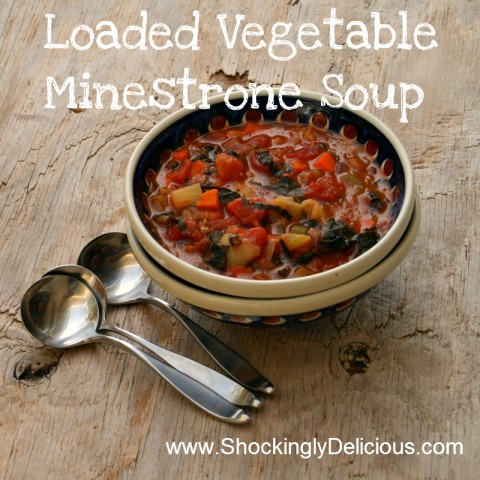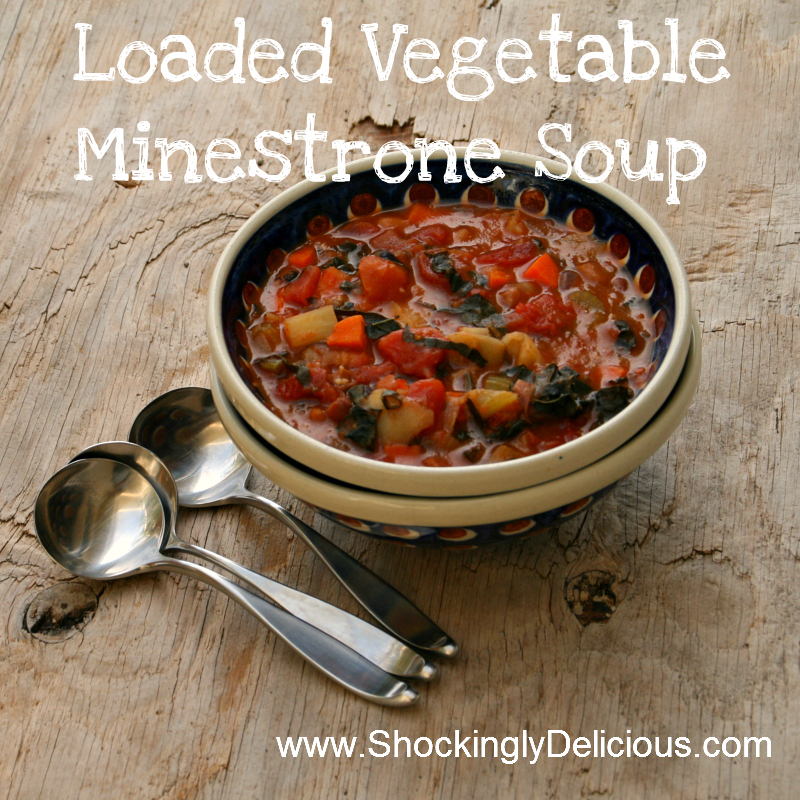 I would test this soup…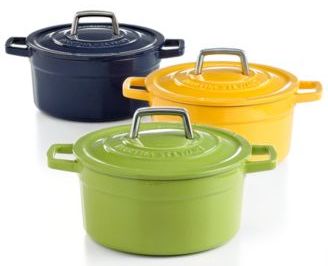 …in this pot.
The pot is large, gorgeous (I picked the Green Apple color, which looks fresh and current in my kitchen), appropriately heavy and is versatile. I made soup in it first, but it is oven-worthy for casseroles, and I intend to try that famous No-Knead Bread in it next. The side handles are well sized, as is the metal lid handle.
The beauty of an enameled cast-iron pot is that it distributes and holds the heat well, which means you only need to heat it on medium to get the most out of it. Long, slow braises will do well in here, and since I have just finished rewatching the movie "Julie and Julia," I'm guessing her Boeuf Bourguignon will make an appearance soon, as well. The pot is pretty enough to bring to the table, should you like to serve family-style, as well.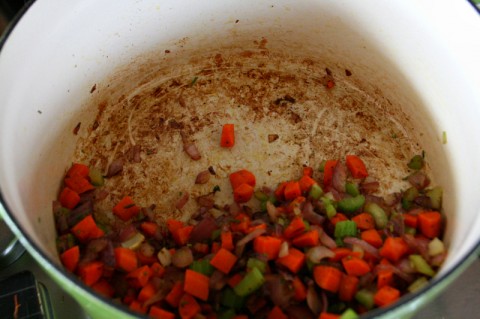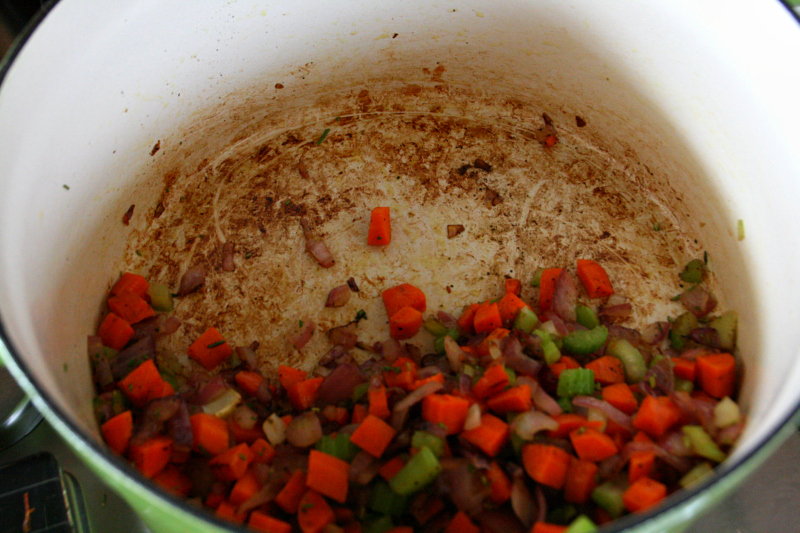 One of the things I worried about was whether onions would brown in the pot, and they did quite well.  As the vegetables caramelized, they left a telltale brown in the pan, which you can see in the photo above; I moved the veggies to the side so you could see what I mean. This is ideal, because it contributes some of the flavor to the final dish! Afterwards, it cleaned up very easily in the sink, too.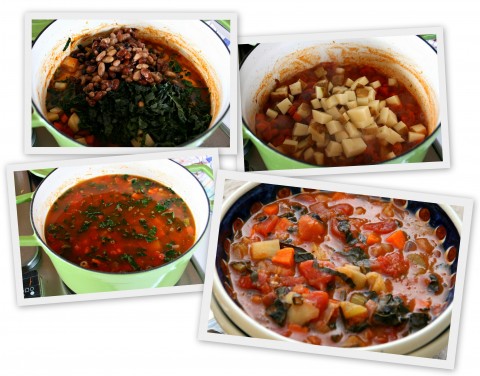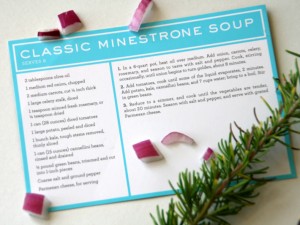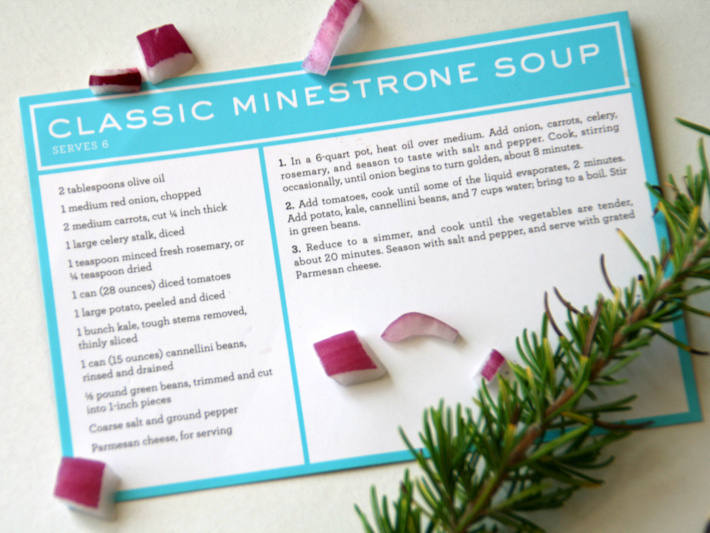 Yes, I have big plans for this pot, and it will live up to it!
I took Martha's recipe and tweaked it some, to suit myself and what I had on hand. I'm sure she doesn't mind, especially when it comes out as deliciously as this did!
Recipe: Loaded Vegetable Minestrone Soup
Summary: A plethora of vegetables commune in this classic, earthy vegetarian Italian soup, perfect for a fall dinner with a shower of grated Parmesan and fresh basil garnish.
Ingredients
2 tablespoons olive oil
1 medium red onion, chopped
2 carrots, washed and diced
1 large celery stalk, washed and diced
1 teaspoon minced fresh rosemary
Kosher salt and ground pepper
3 garlic cloves, crushed or minced
1 (28-ounce) can diced tomatoes
6 cups water or vegetable broth
1 large Idaho Russet potato, washed and diced, skin left on
1 bunch lacinato or Tuscan kale, washed, stems removed, and thinly sliced
1 (12.3-ounce) package Melissa's Steamed Ready to Eat Six Bean Medley (or use a 15-ounce can of cannellini or garbanzo beans, rinsed and drained)
3 tablespoons Bella Sun Luci Bruschetta with Italian Basil Sun Dried Tomato

Garnish

: Thinly sliced fresh basil, grated fresh Parmesan or Romano cheese, and red pepper flakes or Tabasco sauce for those who like things spicy
Instructions
In a 6-quart pot, heat oil over medium heat. Add onion, carrots, celery, rosemary and a big pinch of salt and a few grinds of pepper. Sauté, stirring occasionally, until onion begins to turn golden, 8-10 minutes. Add garlic and sauté for another minute or so.
Add tomatoes and their juices and cook, uncovered, until some of the liquid evaporates, about 2 minutes. Add water, potato, kale, beans and bring to a boil. Reduce to a simmer, and cook, uncovered, until all the vegetables are tender, about 20 minutes, adding the Bruschetta during the last 3 or so minutes.
Taste and season with salt and pepper (don't add too much salt because the Parmesan will be salty).
Serve sprinkled with Parmesan and, if using, basil shreds. Pass the red pepper flakes for those who like a little spice.
Serves 6.
Variations
You may add fresh green beans, diced zucchini, winter squash or other vegetables you have on hand, to substitute for or add to the veggies in the soup.
Add another cup of water or broth at the end of cooking if it is too stewy and not soupy enough for you.
Source
Adapted from Martha Stewart.
Six Bean Medley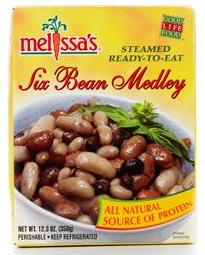 This is a handy product from Melissa's Produce. Steamed, ready-to-eat and refrigerated, this is a combo of cannellini, cranberry beans, white navy beans, red kidney beans, black beans, black eyed peas and seasonings. It's versatile in any dish in which you might use beans, from a chili or soup to a stew or a burrito, and I find it practical to have on hand.
Bella Sun Luci Bruschetta
This is a super fun jarred mixture that is great spread on toasted baguette slices, stirred into hot pasta, spread on a hot baked potato or stirred into soup, as I have done here. It adds a rich, complex tomato flavor and I love to have it on hand as an often-used condiment.
Preparation time: 10 minutes
Cooking time: 30 minutes
Diet type: Vegetarian
Number of servings (yield): 6
Culinary tradition: Italian
Bella Sun Luci sent the Bruschetta and Melissa's Produce sent the beans for recipe testing. GigaSavvy sent the 6-quart pot for testing and review. Content and opinions are my own.