Print This Post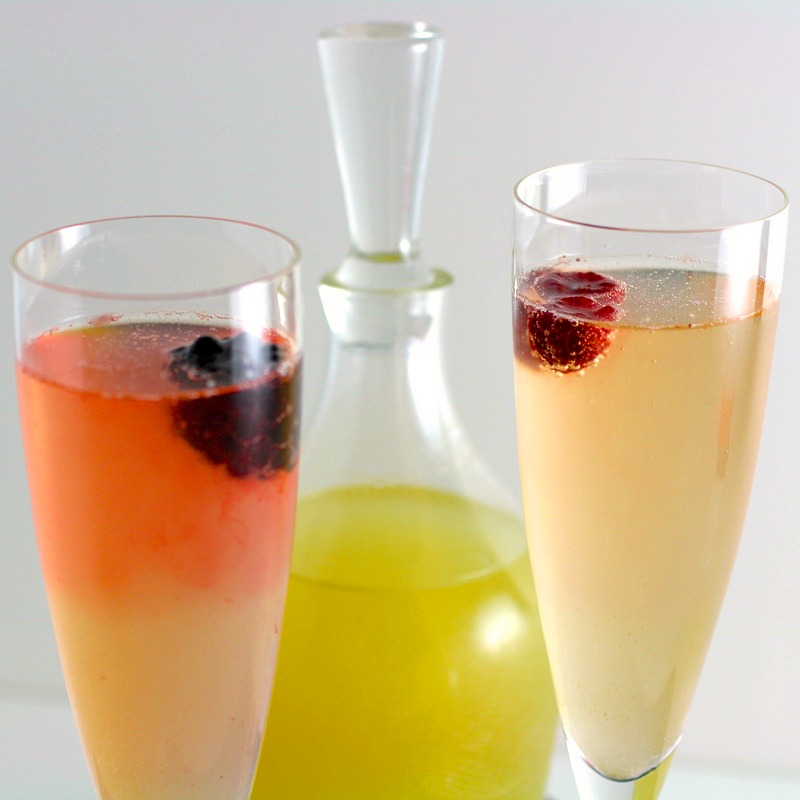 I have a treat for you today! My friend, talented chef Cheryl D. Lee, is here with a unique new champagne cocktail she created, using her sneaky-easy recipe for Meyer lemon limoncello.
Right now is a great time to get a bottle of this limoncello going, because it has to sit for two weeks, steeping, AND because Meyer lemons are on trees and in stores right now. So get in gear, people!
She cheats on her limoncello in the best way (I have a bottle of it brewing right now)…oh, wait, I'll just let her tell you about it…
By Cheryl D. Lee
In the past few years I have started a love affair with the Italian liqueur Limoncello. Twice a year I make large batches of it; I give some bottles away and I drink some.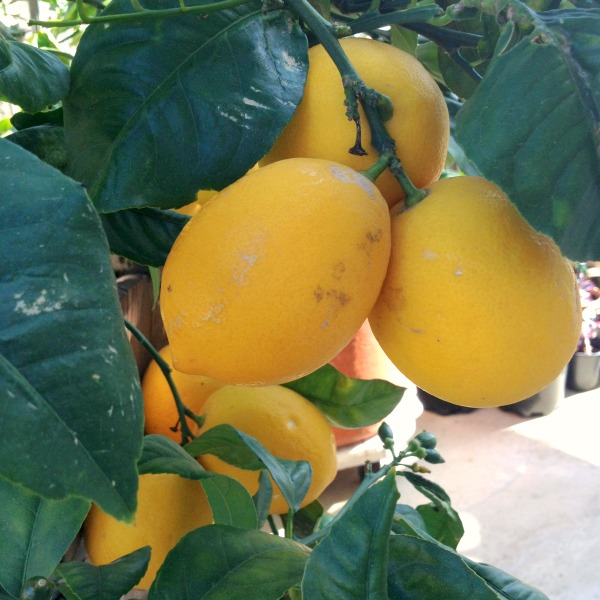 I began my love affair when I needed to use up a surplus of Meyer lemons from my trees. I have two trees that produce fruit as if they were pumped full of steroids. These small trees become so loaded with lemons the branches actually droop.
My style of limoncello is a bit different from the traditional way of making it. Traditionally you use only the zest of the lemon, as the pith and juice can be too bitter.
I steep the entire lemon in alcohol, not just the zest.  To be honest, this came about out of pure laziness, as the sheer quantity of lemons I needed to zest was overwhelming!
I knew that my Meyer lemons were sweet, floral and incredibly juicy, so I decided to take a chance and use the whole lemon. My leap of faith paid off, and the limoncello was delicious.
Sometimes you just have to buck tradition and start your own!
Go here to find Cheryl's limoncello recipe.
Limoncello by itself is wonderful straight or served over ice, and it is especially good  made into a simple cocktail that is perfect to serve with brunch or as a before-dinner aperitif.
Be sure to use frozen whole berries, as they will begin to thaw and release their juices into the cocktail.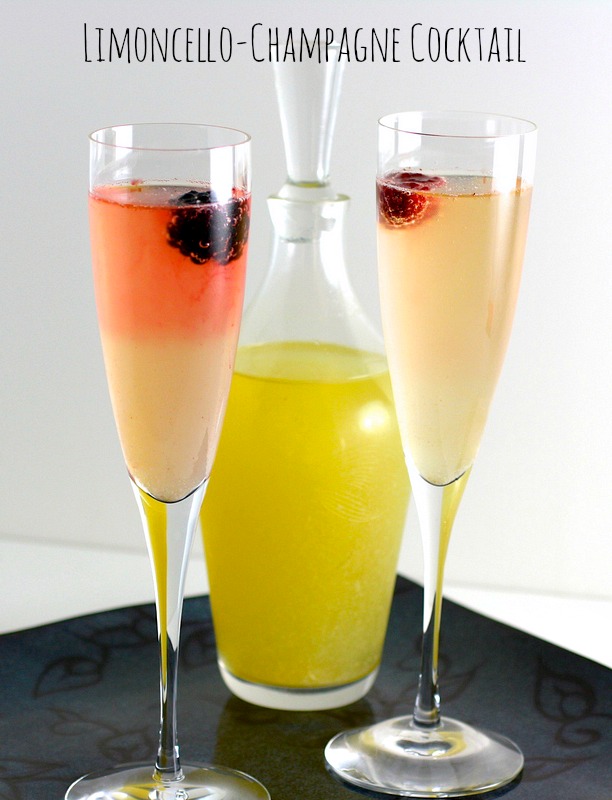 Now go find a big jar and get your limoncello going right now, so you can make this cocktail in a couple of weeks. It will be worth the wait.
Recipe: Limoncello-Champagne Cocktail
Summary: Homemade Meyer limoncello (lemon liqueur) stars in a simple champagne cocktail that would make any brunch or evening cocktail hour just that much nicer.
Ingredients
1 jigger (1 ounce) Cheryl's limoncello
Champagne, chilled
Frozen organic whole raspberries or blackberries
Instructions
Pour one ounce of limoncello into a champagne flute. Fill the glass with chilled champagne. Gently place 1-2 berries into the glass.
Drink! Repeat if desired.  😎
Serves 1.
Meyer Lemons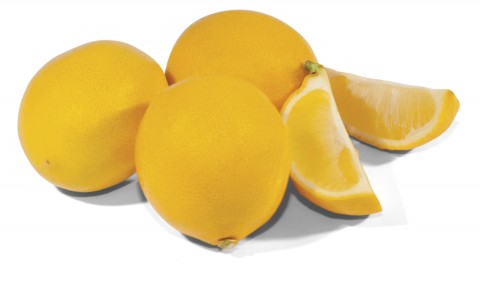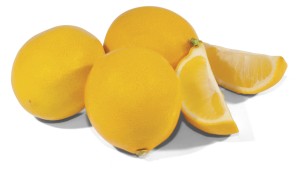 Meyer lemon is a citrus fruit native to China thought to be a cross between a true lemon and either a mandarin or common orange. It is named after agricultural explorer Frank Nicholas Meyer, who brought a sample in from China in 1908. Meyers are deep yellow with a slight orange tint when ripe, and rounder than a common Lisbon or Eureka supermarket lemon. The thin skin gives off a perfume, and the juice is sweeter and less acidic than an average lemon, making them a chef's favorite.
Preparation time: 5 minutes
Diet type: Vegan, vegetarian
Diet tags: Reduced fat, Gluten free
Number of servings (yield): 1
Culinary tradition: Italian
My rating 5 stars:  ★★★★★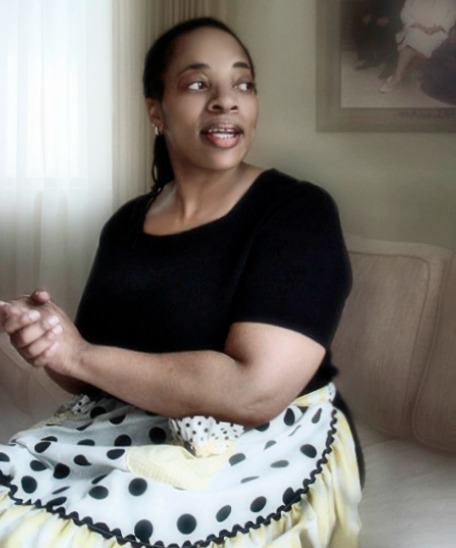 Cheryl began her professional culinary training at the California Culinary Academy in San Francisco, Calif., where she received an Associate of Occupational Studies degree. The diversity of New York City has also inspired her, so she moved there to work alongside famous Chef Emeril Lagasse, assisting his culinary team on the cooking show "Emeril Live."
Her experience includes working as a chef and catering manager for a variety of New York cafés and as the assistant test kitchen director planning specialty menus for Woman's World Magazine in New York City. Upon returning to her native California, Cheryl worked as a chef instructor at the California School of Culinary Arts, where she educated culinary students in the art of Le Cordon Bleu method of classical French cooking, kitchen sanitation, and cooking methodology.
She also has extensive food styling and food photo editing experience, styling food on the sets of "Friends" and "The Bold and the Beautiful." Cheryl is the recipe developer, food stylist, photographer and chief dishwasher for her blog Black Girl Chef's Whites, focusing on real food — developed by a classically trained chef — that anyone can make.
Thanks, Cheryl, for sharing your elegant cocktail with us today. I have my batch of Cheryl's Limoncello in the pantry, and the clock is ticking. I can't wait! Please go visit Cheryl's blog to see some of her other wonderful recipes. I have my eye on her Cherry Chipotle Glazed Turkey Meatballs, her Spicy Carrot-Sweet Potato Soup and her Peach Pie Cookie Bars.  Oh my.