Print This Post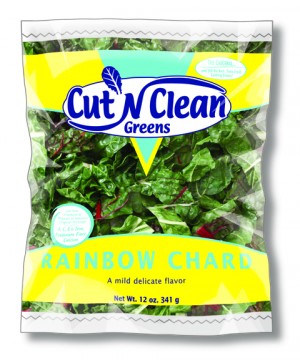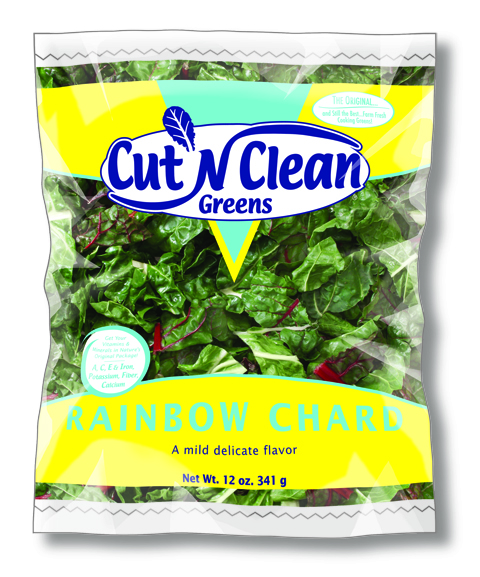 A few years ago, I spent some time developing recipes for a wonderful company in Oxnard, Calif. called San Miguel Produce,a  grower and packager of cooking greens. This family-owned company had the distinction 15 years ago of being the originator of the idea to wash and slice fresh greens and package them in a bag.
They called the brand Cut `n Clean Greens, and their vision was to provide people with an easy way to add nutritious, fresh greens to their diet more often by doing the hard work of picking, washing and slicing for them.
For me, it was fun to come up with lots of different ways to use their delicious greens in a variety of new ways, from appetizers and salads to soups, sides and main dishes.
I'm back working for San Miguel Produce again! They have three lines of greens:
1. The Cut `n Clean Greens brand (collards, kale, spinach, chard, mustard, turnip and beet greens, both in conventional and organic varieties). These have been triple washed, sliced and bagged, which takes all the hassle out of getting greens ready for cooking.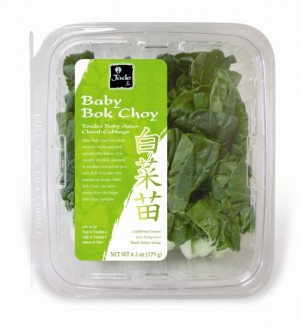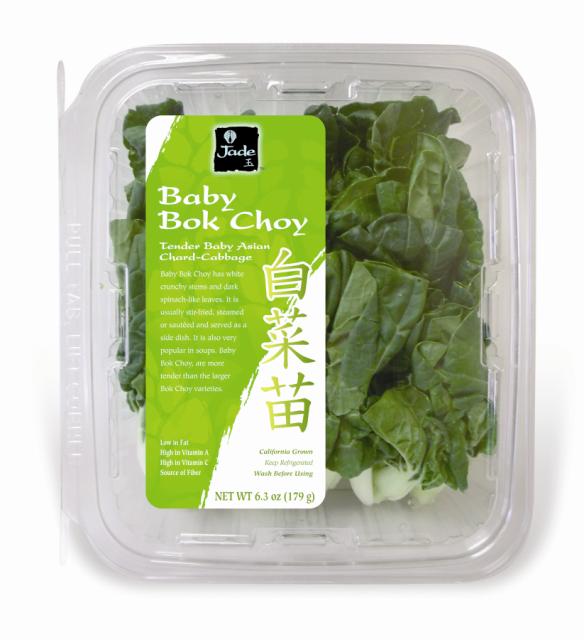 2. A new line called Jade featuring the most popular cooking greens of Asia (baby bok choy, baby Shanghai boy choy, dau miu, gai choy, gai lan and yu choy). These are also triple-washed, and available in clamshell packaging at the grocery store.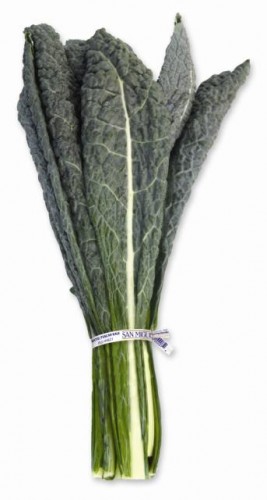 3. The San Miguel Produce line of bunch greens. Not washed, still delicious! Sometimes you just want to wash them yourself, right?  😀
All are available in the produce department at the grocery store.
These are the highest quality greens, grown on family farms in and around Oxnard, Calif., by third-generation farmers who really know their veggies.
Please like us on Facebook
Cut `n Clean Greens
Jade
San Miguel Produce
And follow us on Twitter
Cut `n Clean Greens
Jade
San Miguel Produce
You'll get delicious recipes, photos of gorgeous greens, reports from our fields and tips on getting the most out of your greens.
I've always been a greens girl, and now I hope to show lots of other people that it's easy – and delicious! – to be green.
Do you have any favorite greens recipes?
I'm always on the prowl for good greens recipes, so when you run across something, let me know!