Print This Post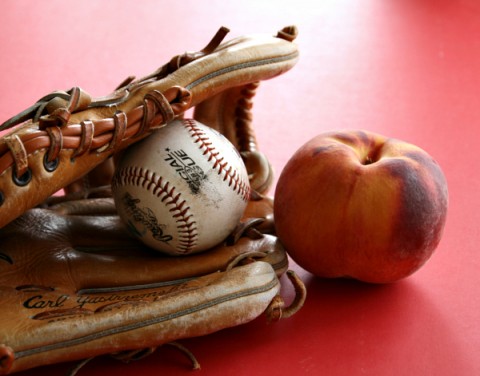 Apparently, size matters!
Look for these gargantuan peaches, called Sweet Dreams, in stores now, during their limited July-August season. They weigh a whopping 13 ounces each, with a standard, average peach weighing about 6 ounces. So this is one incredible hulk of a fruit!
Luckily, they are not only twice as big, but twice as delicious! They are the best tasting peach so far this season, in my not-so-humble opinion.
Grown in California and offered as a signature variety by Melissa's Produce for the past 5 years, they'll run you about $3.99 a pound. They'll be in the bulk peach bins, and won't necessarily be labeled by name. Just look for the peach that seems so big it is funny! If you  want to order direct you can do so at Melissa's.
They're worth it.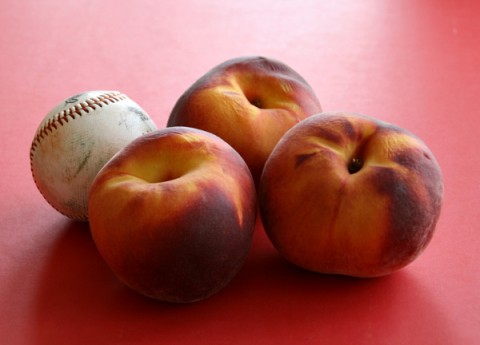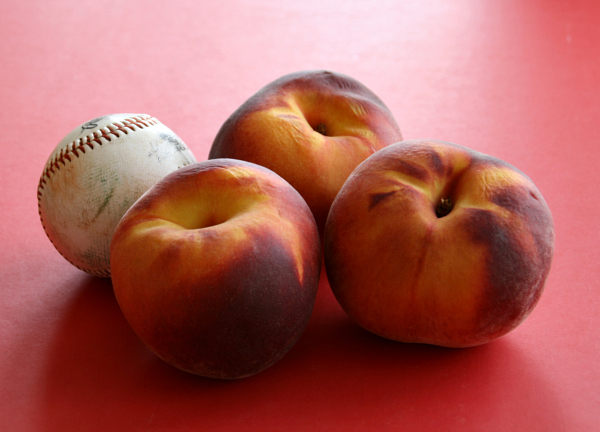 Disclosure: Melissa's Produce sent a sample of this fruit.