Print This Post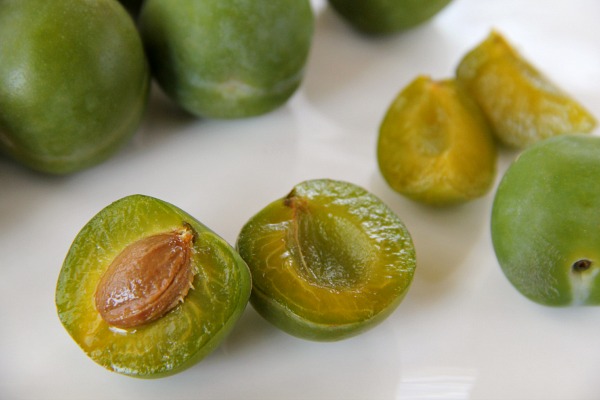 Tiny Greengage Plums are a green, sweet delight in the produce department right now.
Months before we get our own local glut of summer plums, Greengages hit the fruit basket — flirting with their fragrance, enticing with their juicy bite during their short season. The flavor is well balanced between sweetness and acidity, so they're easy to love. (If you've been in France, you might know them as Reine Claude plums. Sigh. We'd like to be in France.)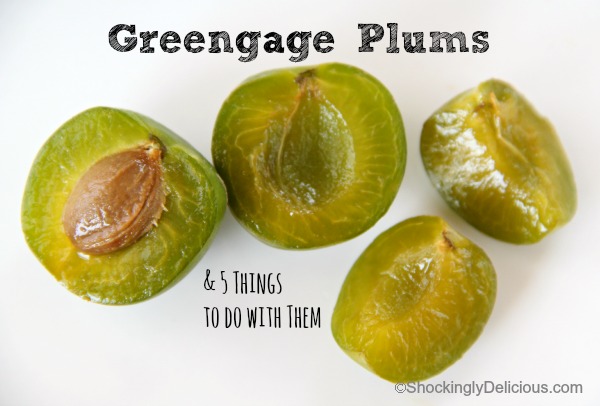 Grown: New Zealand
Season: February-March
Where: Available nationwide, loose in the bulk bin. Ask the produce manager to get them in if you can't find them.
Storage: If they are very firm, allow to ripen at room temperature until they soften slightly.
Distributed by: Exclusively brought into the U.S. by Frieda's Produce.
Delicious ways to use Greengage Plums
Best way: Eat out of hand!
Slice and toss in a salad.
Make a chutney such as this Indian Plum Chutney .
Use instead of pears in this Pear Tart.
Disclosure: Frieda's Produce sent the plums for review.