Print This Post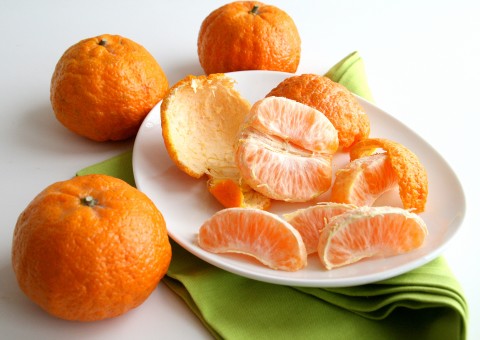 I never tire of discovering new-to-me varieties of citrus, and my children have never met a tangerine they didn't love.
That makes Gold Nugget Tangerines a double pleasure here.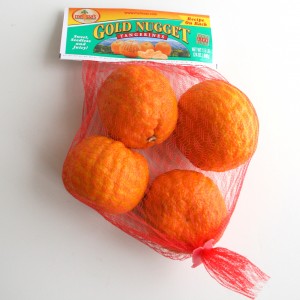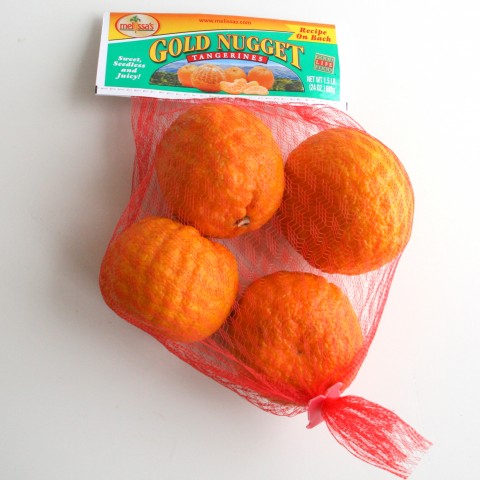 Gold Nuggets are like the VW bug of tangerines — so ugly they're cute! A very bumpy, deeply orange colored rind peels easily to reveal a very sweet tangerine hybrid. (Since you asked, it's a cross between two noncommercial tangerine varieties: the Wilking and Kincy, by the University of California at Riverside. )
This baby is half juice, and considered to be one of the finest flavored tangerines around. I agree this has a very full tangerine flavor, rich and sweet! In my book, the Ojai Pixie is still King, but this one is giving it a run for the money.
They're grown in California, and you'll find them in a 1.5-pound bag, selling for about $2.99-$3.49. The season is right now, from April to mid-May, so get them while the gettin's good.
I'm in favor of simply eating these straight out of hand, but if you want a recipe, you could use the juice and zest for either this deliciously simple dressing/marinade/sauce, or this simply delicious frozen dessert.
I'm gettin' my tangerine on, if my kids leave any for me!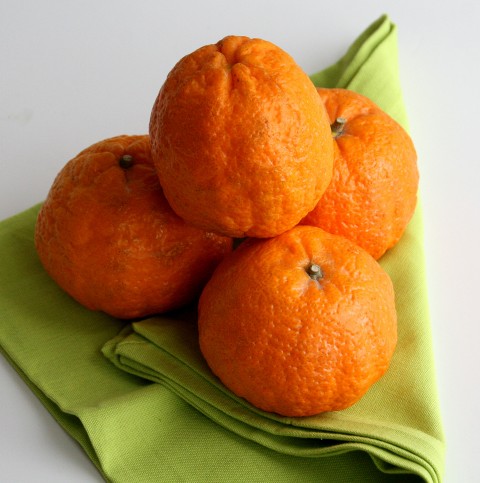 A sample of this fruit was given to me by Melissa's Produce.