Print This Post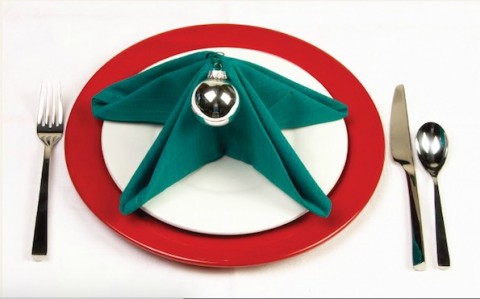 I'm not Martha, but I know that folding your holiday napkin with a bit of flair can be not only fun for the family, but can add just the right touch to make your table sing.
For napkin ideas, I turn for inspiration to "Top 100 Step-By-Step Napkin Folds," written by my friend Denise Vivaldo, a master food stylist. She and her colleague Cindie Flannigan devised 100 different variations, suitable for all occasions. I like the book because it shows a photo for each step of the folding process, so even non-gifted napkin folders like me can get it right the first time.
For today, I chose the Fir Tree, because it will go with whatever gathering you are having, whether Christmas or just a festive family dinner.
Here's an explanation from the book:
"Create this easy, fun fold for Christmas, Earth Day or any other party theme that might call for a tree-shaped napkin. To help it stand upright, look for medium- to heavyweight fabrics, and starch and press them before folding. For tree-like results, I chose a solid green napkin, but any solid or pattern will work. For a holiday table, add a Christmas ornament as a favor on each tree, or place a star on top."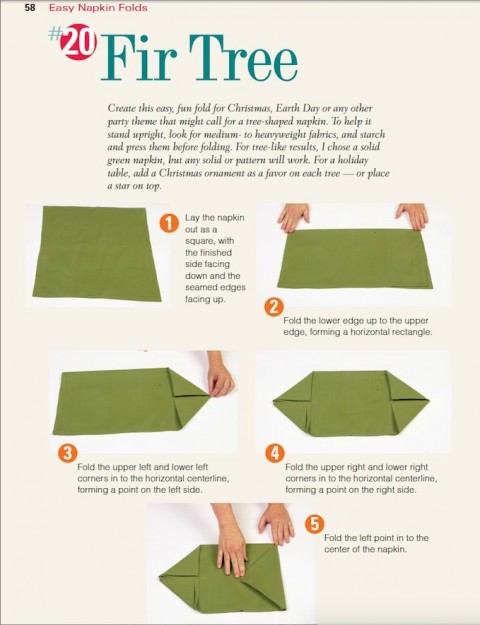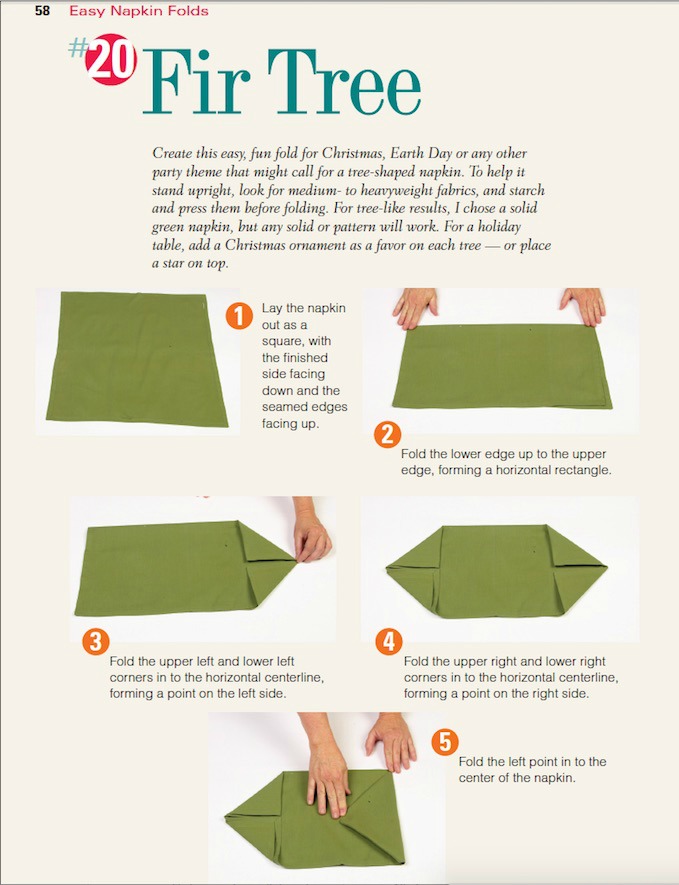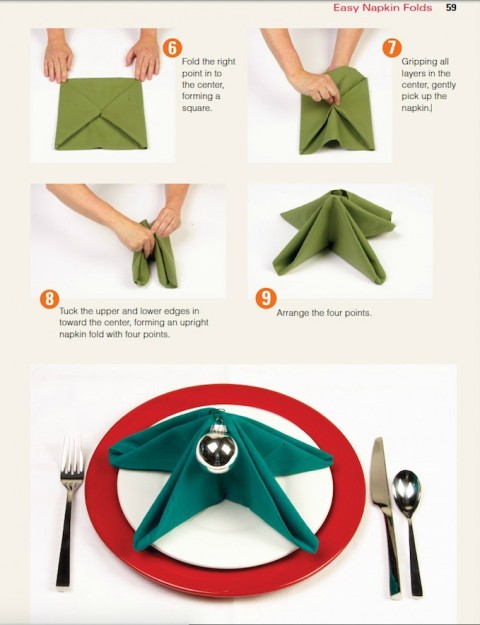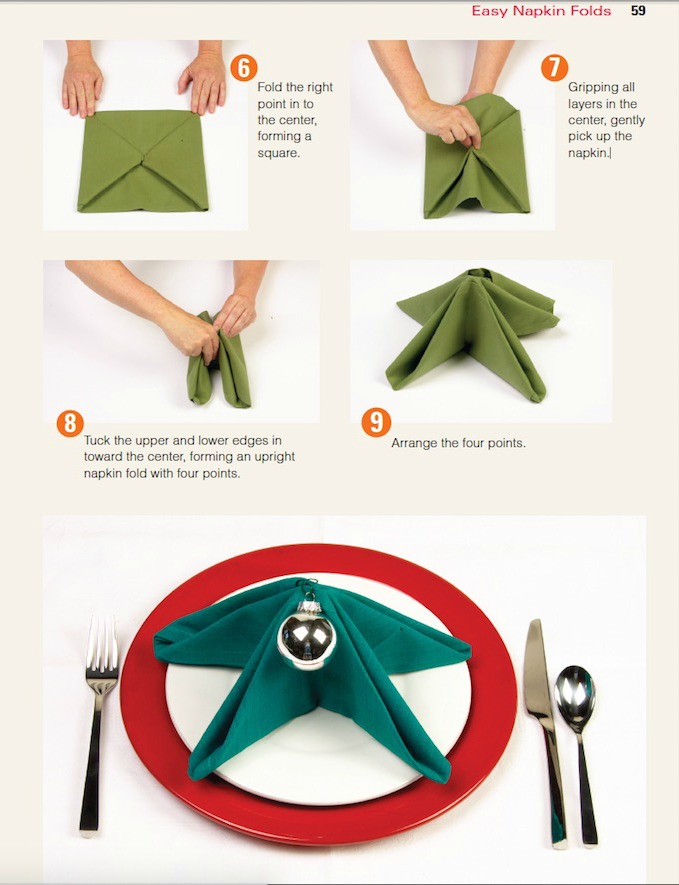 Isn't that fun? Try it!
Better, yet, show this to your kids and ask them to do it for the table.
If you like this and want to save it, Pin the image below to your Pinterest board.

Courtesy of Top 100 Step-by-Step Napkin Folds by Denise Vivaldo © 2014 www.robertrose.ca Reprinted with publisher permission. Available where books are sold.