Print This Post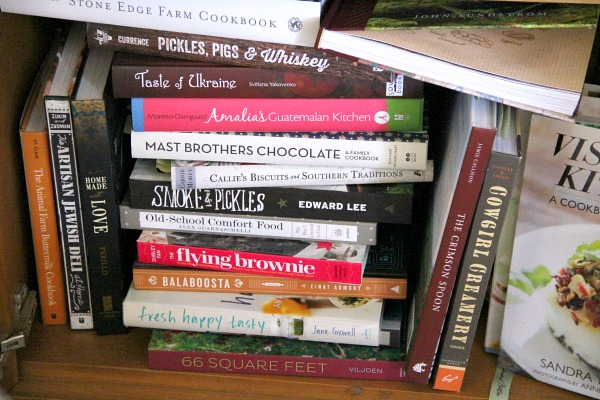 Can you ever really have too many cookbooks? If you're reading my blog, you probably agree with me in the answer.
In a word, no. Even those of us who have upwards of 400, and who might be called hoarders collectors, still always want to read new cookbooks. It's an illness obsession. It's a crazy charming quirk.
So I signed up for a fun Food Blogger Cookbook Swap, hosted by Alyssa of Everyday Maven and Faith of An Edible Mosaic. I sent a cookbook to a fellow food blogger and received a different cookbook in return from someone else.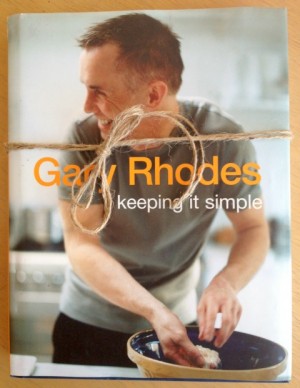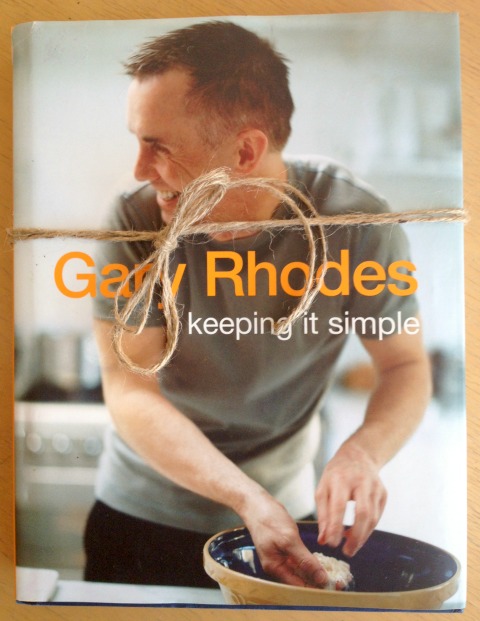 Thanks very much to Holly from A Baker's House for sending me "Keeping it Simple," by Gary Rhodes. Such a lovely book, and Holly carefully chose a title from a British chef, hoping I wouldn't already have it in my vast collection. (She read my "About" page.) She was right! And note how food bloggers like to tie everything up in twine — even cookbooks. 😎
I set to work perusing, and found, as Holly said, that the author has "a style that highlights quality, fresh ingredients and sound technique." I came across so many things I'd like to make.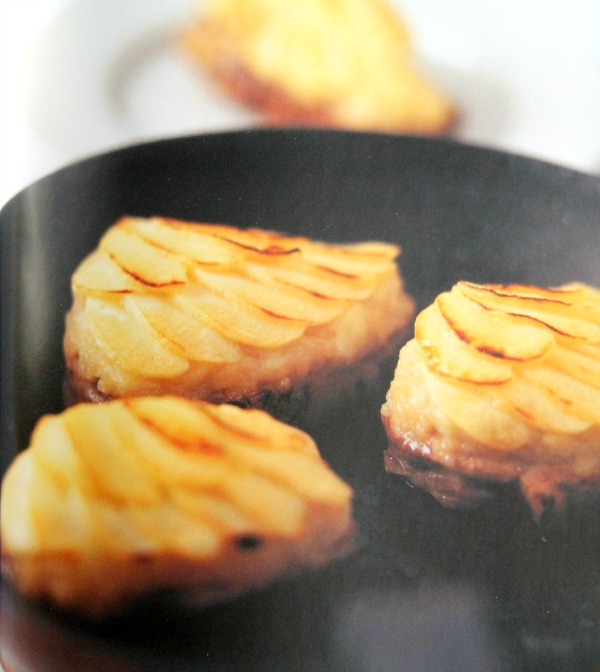 First off is Pork Chops with an Apple Tart Topping, in which a chunky apple sauce is smoothed onto the pork shops, and thinly sliced apples are arranged like an apple tart.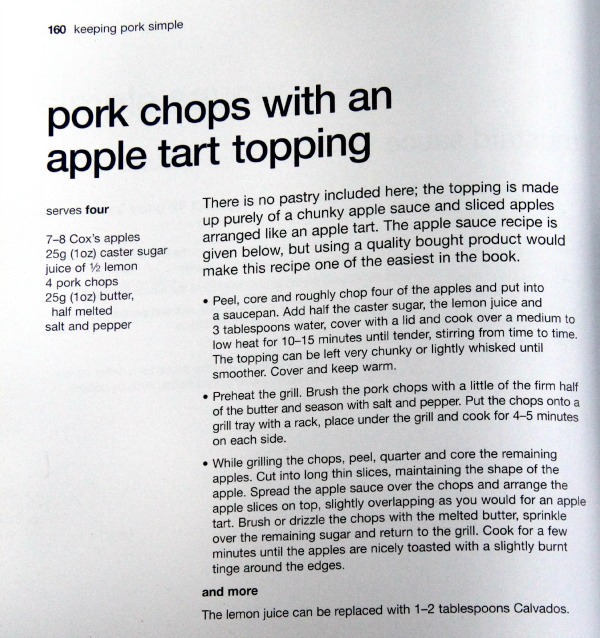 Genius!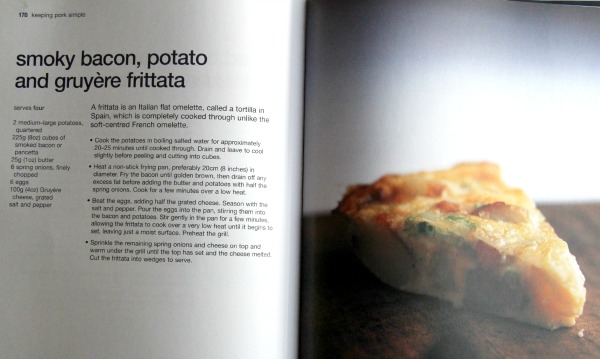 A Bacon, Potato and Gruyere Frittata looks good for breakfast, brunch, lunch or dinner – my kind of all-occasion dish.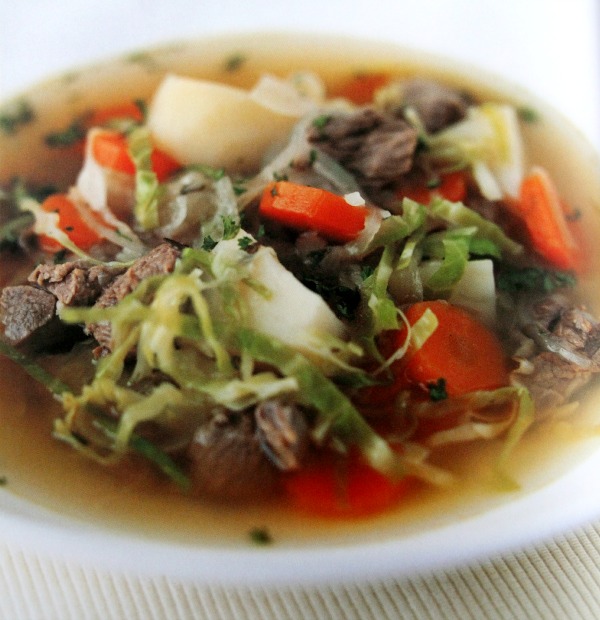 His Irish Stew Broth may grace my table for St. Patrick's Day.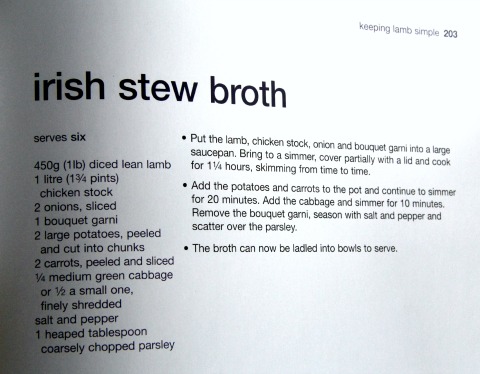 How good and simple does that look?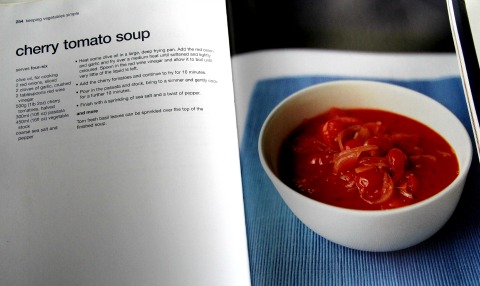 And Cherry Tomato Soup is in my folder set for the summer glut of Sweet 100s that I expect from my garden.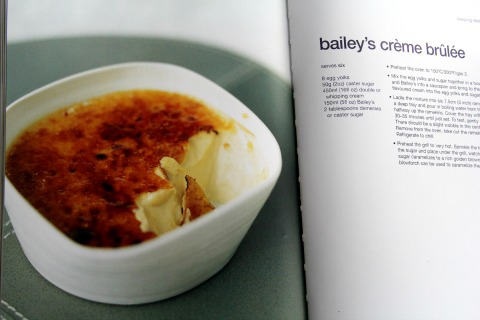 But wait, a Bailey's Crème Brulee? I am all in. I even have a little torch I could dig out of the cabinet and fill with propane, to caramelize the top.
How many cookbooks do YOU have?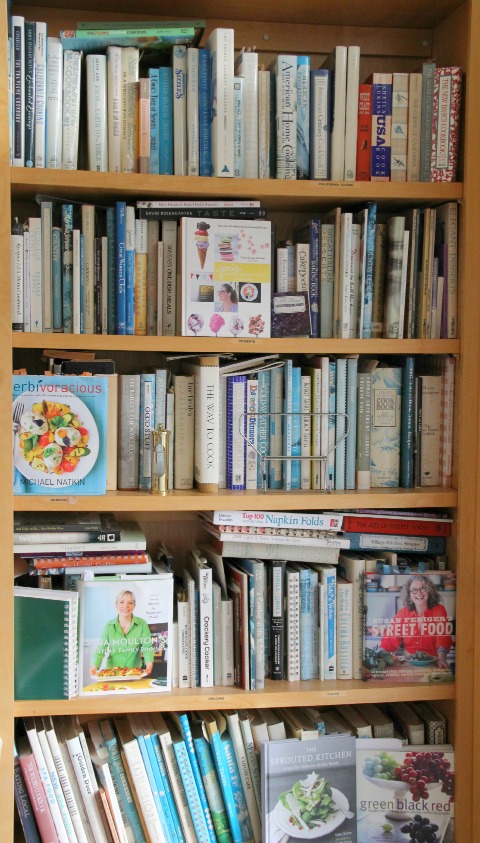 Mine are in a tall bookshelf in the kitchen…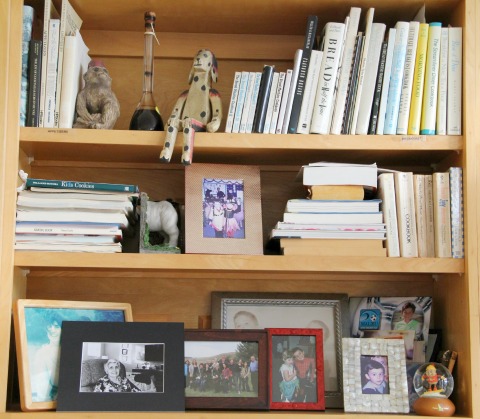 …in a next-door bookshelf, also in the kitchen…

…in an overflow shelf in the office…
…and pretty much everywhere!
I sent a book to Tara of Tara's Multicultural Table. Called "The Adobe Road Cookbook: A Filipino Food Journey – From Food Blog, to Food Truck, and Beyond," by Marvin Gapultos, it seemed right up her adventurous alley, especially since her husband is Filipino.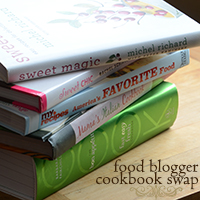 Here are all of the bloggers who participated in the Cookbook Swap:
A Baker's House
An Edible Mosaic
avocado bravado
Blue Kale Road
Blueberries And Blessings
Cheap Recipe Blog
Confessions of a Culinary Diva
Create Amazing Meals
Cucina Kristina
Culinary Adventures with Camilla
Cupcake Project
Dinner is Served 1972
Done With Corn
Eats Well With Others
Everyday Maven
Flour Me With Love 
From My Sweet Heart 
girlichef 
Great Food 360° 
Healthy. Delicious. 
I'm Gonna Cook That! 
Je Mange la Ville 
Karen's Kitchen Stories 
Kitchen Treaty 
Olive and Herb
OnTheMove-In The Galley 
Our Best Bites 
Paleo Gone Sassy
poet in the pantry 
Rhubarb and Honey 
Rocky Mountain Cooking
Shikha la mode 
Shockingly Delicious
Sifting Focus 
Spiceroots
Spoonful of Flavor 
Tara's Multicultural Table 
The Not So Exciting Adventures of a Dabbler 
The Suburban Soapbox 
The Whole Family's Food 
Please visit them to see all the books we swapped and delicious recipes we found!