Print This Post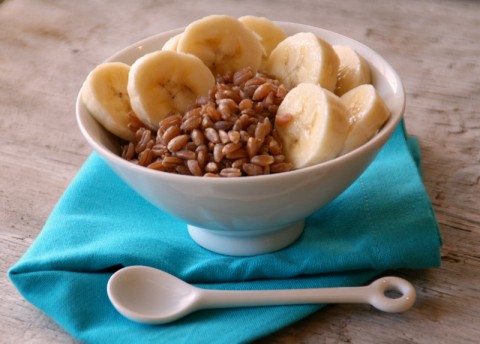 If I start out the day with a Danish or a bowl of sugary cereal, everything goes downhill from there.
Hunger strikes again with a vengeance by 10 a.m., which either encourages snacking, or an energy slump, and then my body seems set on expecting sugar the rest of the day.
So I try to break away from that trap, and eat breakfasts that stay with me the whole morning, and that provide the kind of nutrition and fiber needed to power through work and tasks.
But it has to taste delicious. Are you with me?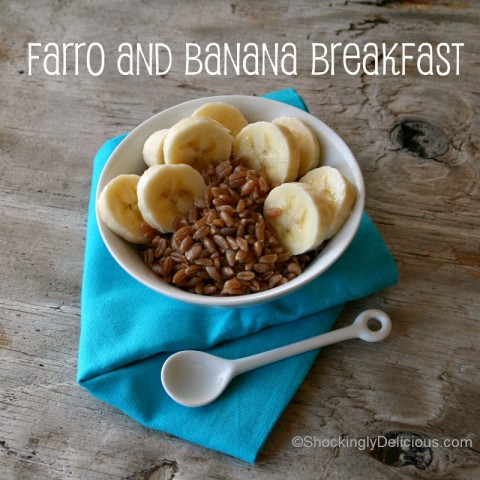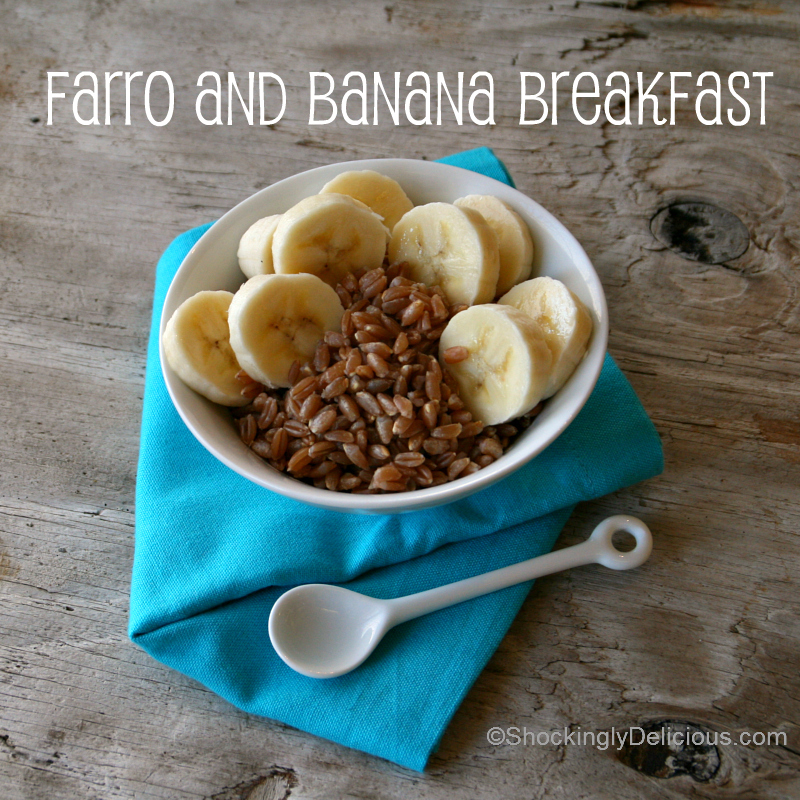 Lately whole grains have been coming to my rescue. You can accomplish it with cooked whole oats, but even nuttier and chewier is farro, an Italian wheat grain.
I cooked up 6 ounces of farro (it cooks to 2 cups), spooned some into a bowl and ate it with sliced banana. Wonderful! No sugar needed!
Recipe: Farro and Banana Breakfast
Summary: Whole grain farro, sliced banana and a spoon are all you need for a filling, satisfying breakfast that will stay with you.
Ingredients
1 (6-ounce) bag Melissa's Organic Farro
Cinnamon stick (or a sprinkle of ground cinnamon) (*optional; see note in recipe)
Ripe bananas
Instructions
Cook the farro according to the package directions. (Cover with water by 1-2 inches, bring to a boil, turn down heat , cover and simmer for 30-35 minutes. Drain before serving or using.)
*If you know that you will be using the entire 2 cups of cooked farro for breakfast, you might cook it with a cinnamon stick in the pot. If you are only using a portion for breakfast, cook it plain so the leftovers can be repurposed for a lunch salad or dinner.
Drain and serve farro in a bowl, decorated with sliced banana on top. For me, the banana made the whole thing sweet enough. If your sweet tooth is raging, you can certainly drizzle with maple syrup or honey or fling on some brown sugar.
Serves 2-3.
Organic Farro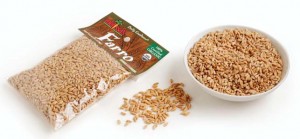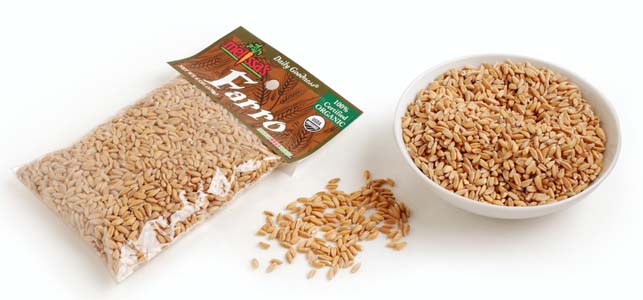 Melissa's Organic Farro is a nutritious whole grain with a nutty flavor and chewy bite. It cooks in about 35 minutes, and can be used in place of rice or barley. Serve it for breakfast, toss it in salads for lunch, or as a grain side dish for dinner. It is available in a package, as shown here, or sometimes in bulk at health or specialty food stores. Melissa's Produce sent a sample of the farro for recipe testing.
Soaking the farro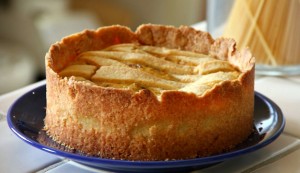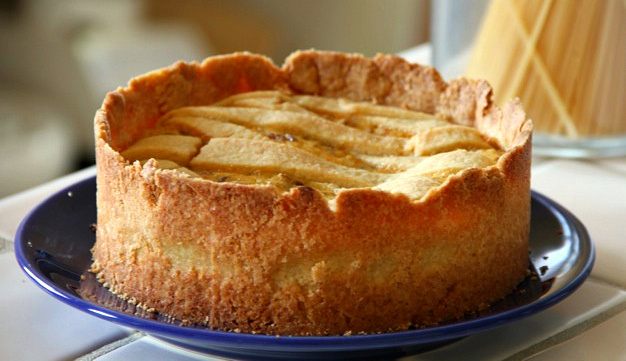 Confession: I fully intended to make this fantastic Italian Easter pie/cake with my farro, and so I had the grain soaking for 3 days in preparation. However, my flighty cooking whims took me in a breakfast direction instead! What I learned, though, is that if you soak the farro for 3 days, you only need to finish cooking it for 5 minutes (not 35 minutes). Voila!
Cooking time: 35 minutes
Diet type: Vegetarian, Vegan
Number of servings (yield): 3
Culinary tradition: USA (General)
Other farro dishes you will enjoy