Print This Post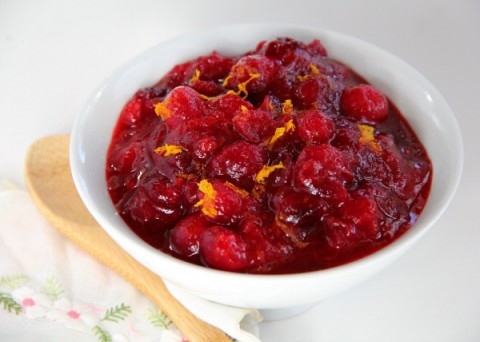 Can I be crowned the cranberry queen, please?
Each year for Thanksgiving I make at least three and sometimes four different cranberry sauces, relishes, salsas and/or compotes to go with our meal. Then we have great fun bickering over which one is best that year.
Sounds like fun, eh?
Here's my new version for this year, scented with vanilla and orange, which makes it sort of like Dreamsicle or Creamsicle flavor. I used very high quality vanilla syrup, which gave me both the sweetener and the vanilla in one fell swoop. Score!
Don't even THINK about serving cranberry sauce from the can. If you want to try a couple of different versions and have your family play the same game ours does, I recommend these, as well: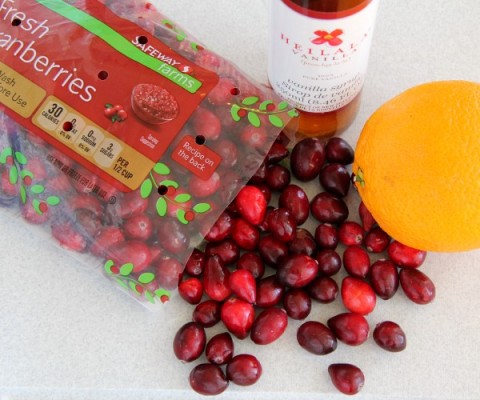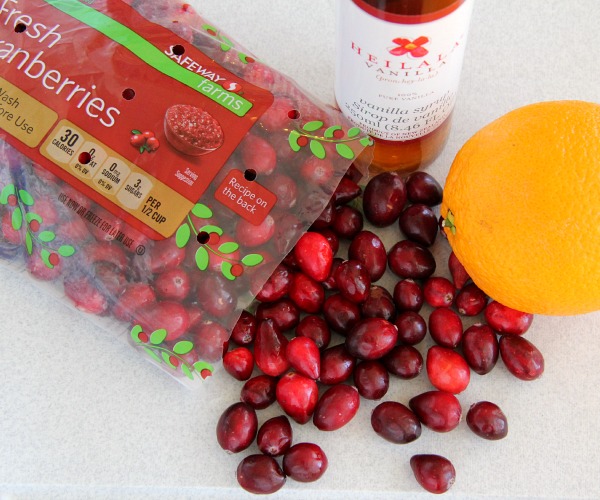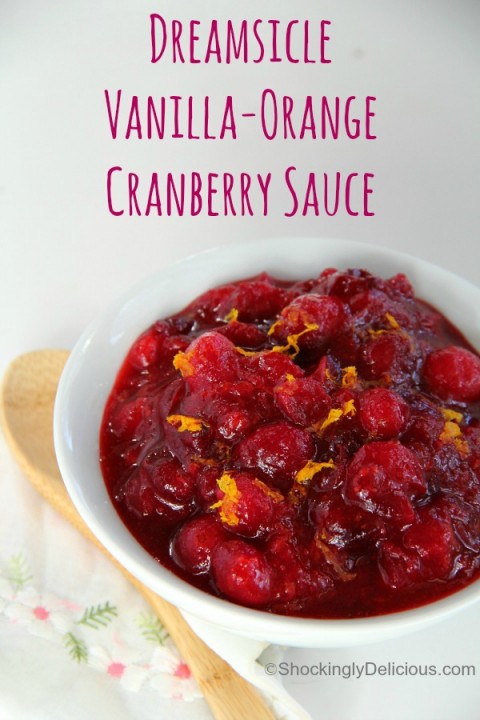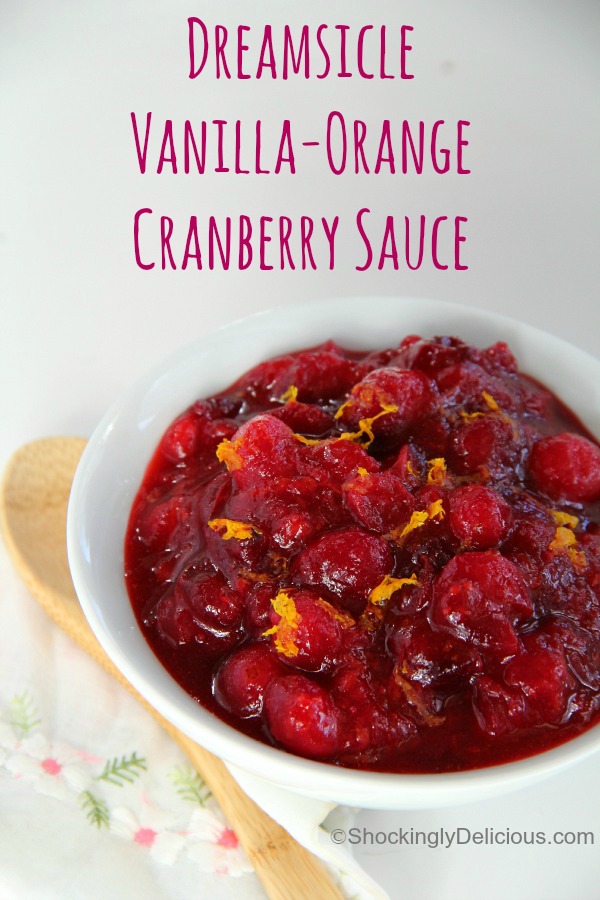 Dreamsicle Vanilla-Orange Cranberry Sauce
Scented with vanilla and orange, this Dreamsicle Cranberry Sauce is welcome with roast turkey or meats, grilled sausage and spread on a sandwich!
Ingredients
1/2 cup Heilala Vanilla Syrup (or your favorite brand)
1 orange
1 (12-ounce) bag fresh cranberries
Directions
Add vanilla syrup to a medium saucepot. Zest the orange and set the zest aside. Squeeze the juice from the orange (you should have 1/4-1/3 cup. Add the juice to the syrup, and heat until boiling.
Add the cranberries, stir, bring back to a boil and boil for 2-3 minutes, until some cranberries pop. Remove from heat and stir in orange zest. Allow to cool for an hour or so, and pour sauce into a clean lidded jar or container. Store in the refrigerator. It will thicken up a bit as it chills.
Makes 2+ cups.
Notes
https://www.shockinglydelicious.com/dreamsicle-vanilla-orange-cranberry-sauce-secret-recipe-club/
Copyright Dorothy Reinhold | ShockinglyDelicious.com. All rights reserved.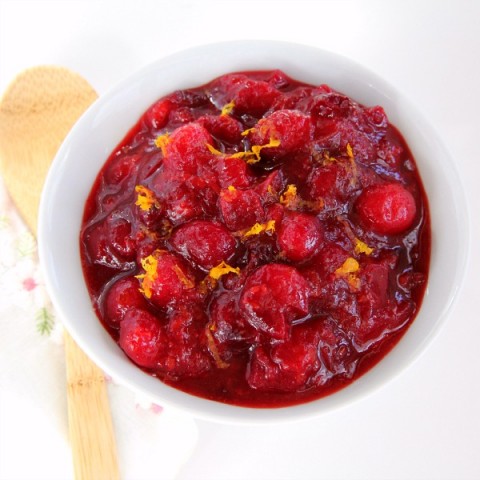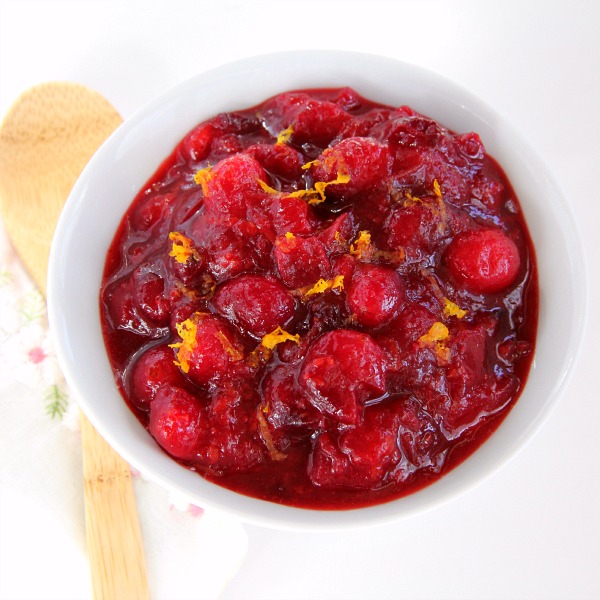 I met the inspiration for this recipe on the blog Fried Ice and Donut Holes, where creator Melissa, a teacher, posts recipes that are right up my alley.
I was assigned her blog to explore this month as part of Secret Recipe Club, a sort of secret-Santa project for food bloggers. Today is our reveal day!
I thought hard about making her Spinach & Mushroom Enchiladas, or her Three-Cheese Orzo with Spinach, which would be a perfect side dish for nearly anything (or I would eat it for lunch). Her Roasted Red Pepper Penne could easily be a quick weekday supper.
But this being November, cranberry sauce is in order! Thanks, Melissa, for a wonderful vanilla-scented inspiration! I recommend everyone take a gander at her blog for your own inspiration in November/December.