Print This Post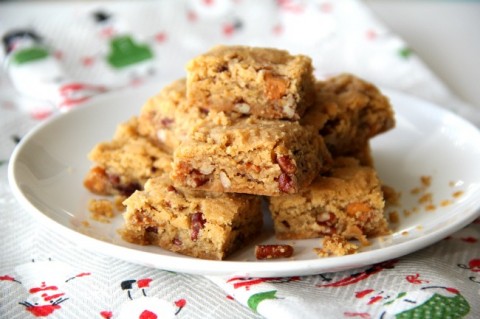 I'm your enabler today.
These addictive Butterscotch Pecan Shortbread Cookies are basically a butter-and-sugar delivery system.
But oh, what a way to go.
I took these to a recent Food Bloggers Los Angeles holiday cookie exchange party, and they were right at home along with the many other delectables on the table.
This was the first time I had made these, which is a Gail Simmons recipe I cut out from People Magazine. I couldn't resist tweaking it, though — adding pecans, greatly increasing the butterscotch chips, decreasing the salt, 86ing the chocolate dipping.
You will have to smack your own hand to keep from reaching for these over and over. Just remind yourself it's Christmas time, and it's proper to share.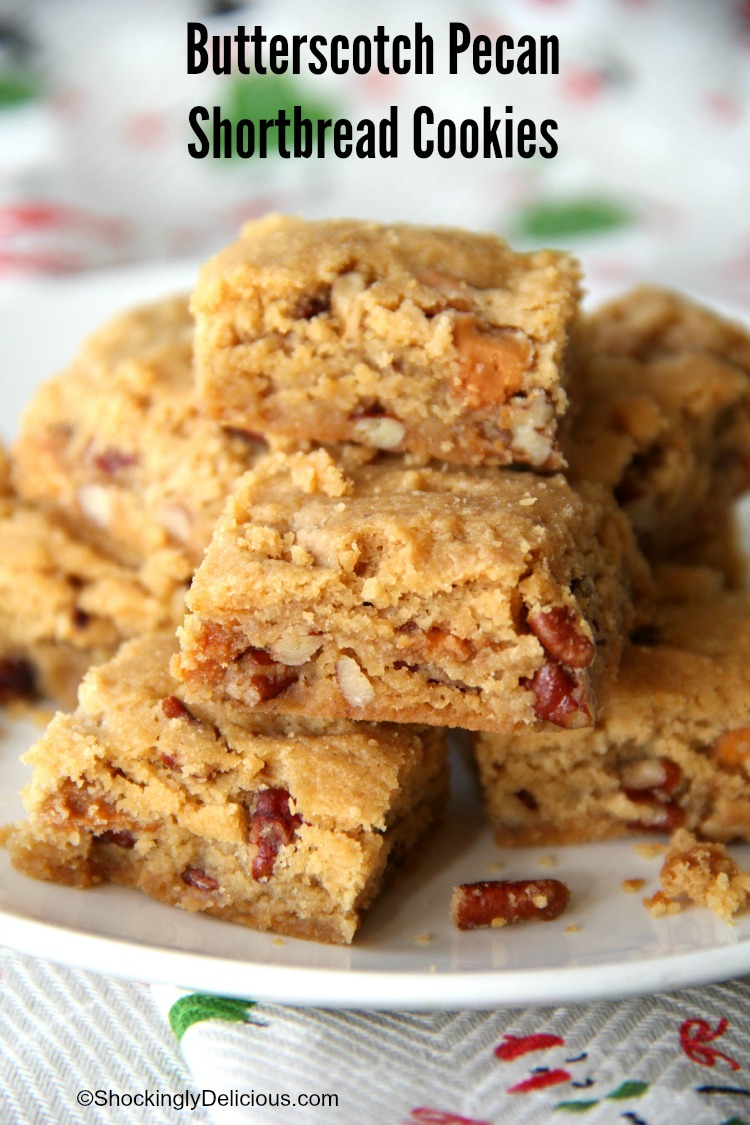 Bring a big plate of Butterscotch Pecan Shortbread Cookies to your work party and get a nice big high-five.
Butterscotch Pecan Shortbread Cookies
Butterscotch chips, toasted pecans, brown sugar and LOTS of butter make these Butterscotch Pecan Shortbread Cookies addictively delicious.
Ingredients
8 ounces (2 sticks) unsalted butter, at room temperature (I used Kerrygold Unsalted Butter)
3/4 cup dark brown sugar
1 teaspoon vanilla extract (I used Heilala Vanilla Extract)
2 cups all purpose flour
3/4 teaspoon salt
1 cup butterscotch chips
1/2 cup finely chopped toasted pecans
Directions
Heat oven to 300F degrees.
In the bowl of a stand mixer using the paddle attachement, beat butter and sugar on medium-high speed until light colored in fluffy, about 3 minutes. Use the butter wrapper to grease the inside of a 9-inch square baking dish. (I have used a 9-inch square Springform pan, but you can also use a regular 9-inch square pan.)
Add vanilla, reduce speed to low, and slowly add flour and salt, beating until just combined. Scrape down the paddle, and mix in butterscotch chips and pecans by hand (so they don't disintegrate).
Scrape down into the prepared dish, and using an offset spatula, spread the dough evenly.
Bake for 50 minutes, until firm and slightly golden brown around the edges. Remove from oven and, using a sharp-edged metal spatula, immediately cut through the cookies to make 42 squares; do not remove cookies from pan. Allow cookies to cool completely in pan, for about 1 hour. (If you don't cut them immediately after baking, they won't but evenly but are more likely to crumble.)
Remove cookies from pan and store in an airtight container on the counter. They can also be frozen, airtight.
Makes 42 cookies.
Notes
Recipe source: Adapted from Gail Simmons' recipe for Chocolate Butterscotch Shortbread published in People magazine, Dec. 14, 2015.
https://www.shockinglydelicious.com/butterscotch-pecan-shortbread-cookies/
Copyright Dorothy Reinhold | ShockinglyDelicious.com. All rights reserved.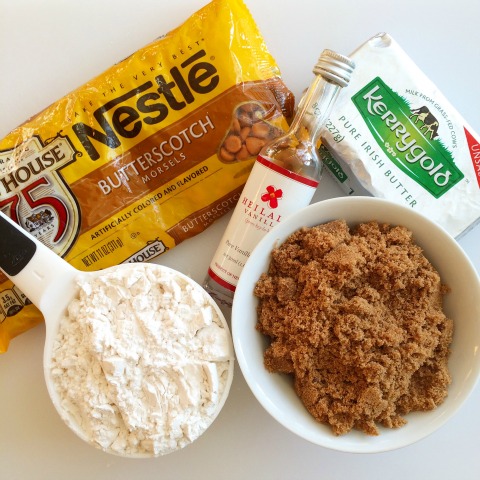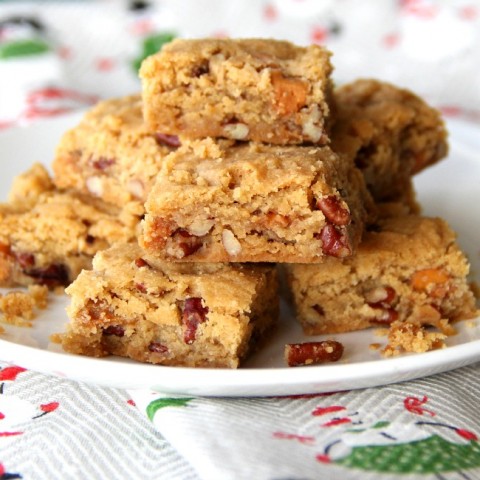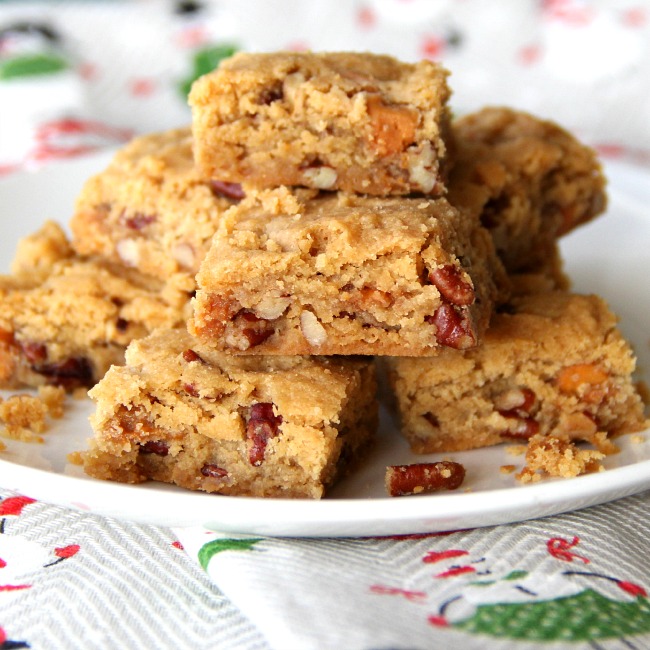 Food Bloggers Los Angeles Cookie Exchange Party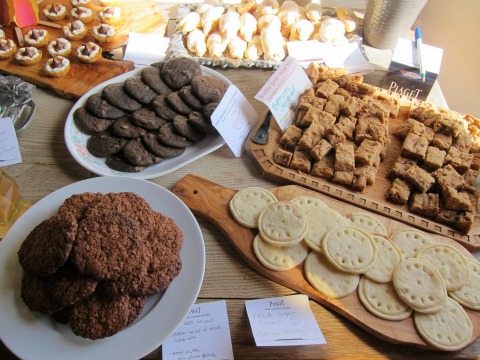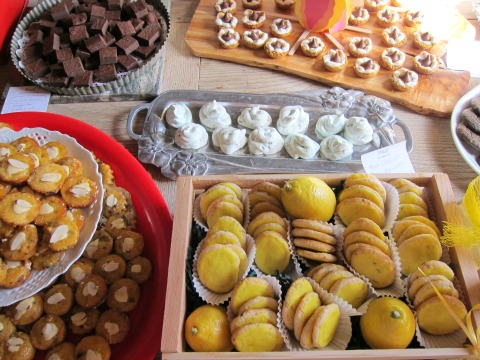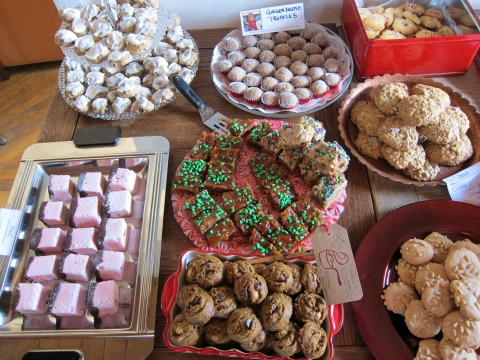 Merry Christmas to all who celebrate and Happiest Holidays!