Print This Post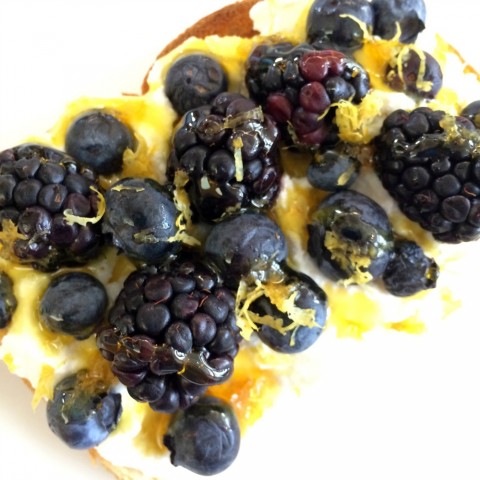 This is my new favorite breakfast. I've eaten it four days in a row, because once you open a container of ricotta, it's hard to just leave it there unloved.
Plus, it has all the flavors and textures I need to wake me up — crunchy, creamy, fruity, tart, sweet…and it's pretty.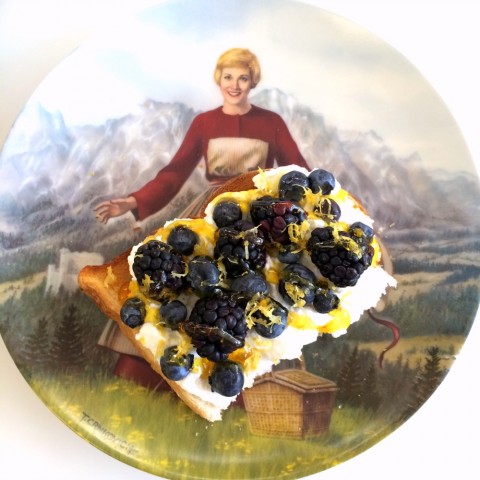 The title here really says it all, and once you read it, you won't need a recipe.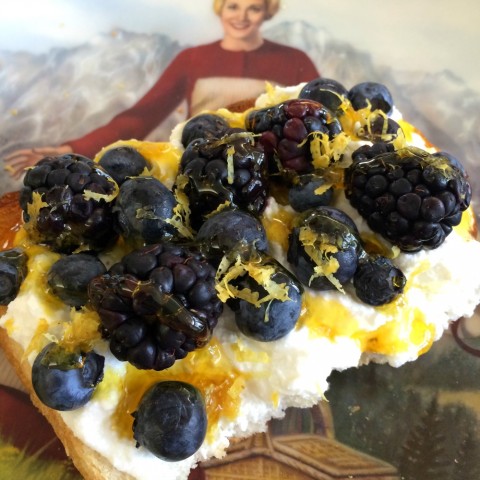 But of COURSE I'll give you a recipe in case you need some guidance. When you make it again tomorrow, you can solo.
Breakfast Toast with Ricotta, Berries, Lemon and Honey
Crunchy, creamy, fruity, tart and sweet, this Ricotta Berry Lemon Honey toast is just what you need to make it worth waking up.
Ingredients
1 large slice sourdough bread
2-4 tablespoons ricotta cheese (I like whole-milk ricotta, but suit yourself).
Blueberries and blackberries (or any berries you like)
Zest of 1 lemon
Honey (or agave or maple syrup or liquid sweetener of your choice)
Directions
Toast the sourdough. Get it nice and brown and crispy.
Spread toast with ricotta. Stick berries onto the toast; the ricotta is the "glue." Sprinkle with lemon zest (depending on size of lemon and size of toast, you might not use it all). Drizzle with honey.
Eat! Smile.
Serves 1.
Notes
Recipe source: Dorothy Reinhold | Shockingly Delicious
https://www.shockinglydelicious.com/breakfast-toast-with-ricotta-berries-lemon-and-honey/
Copyright Dorothy Reinhold | ShockinglyDelicious.com. All rights reserved.
If you like this recipe and want to save it, pin the image below to your Pinterest board.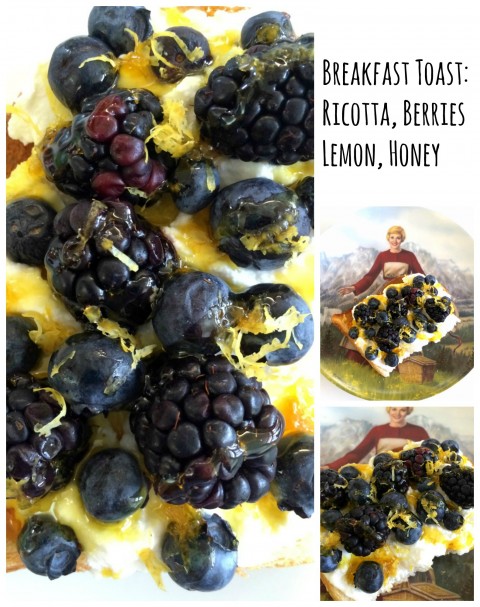 Or this one, below.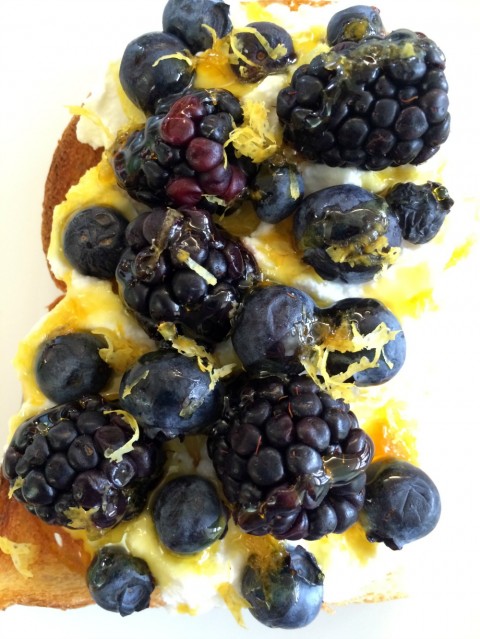 Save
Save
Save
Save