Print This Post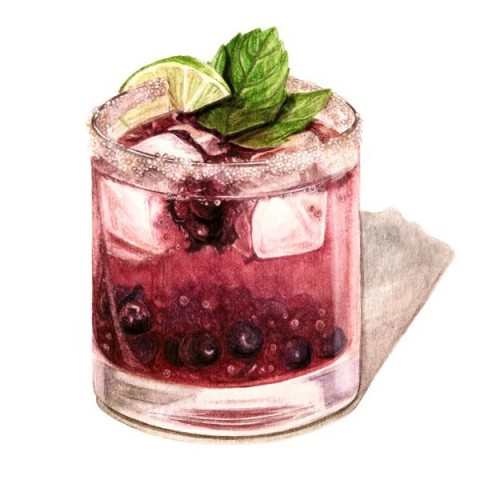 Blueberry Margaritas on a hot summer evening? I'm first in line.
Seriously, don't try to take cuts.
Refreshing and gorgeous Blueberry Margarita hits the spot on a warm summer evening.
Ingredients
1/2 lime
1 teaspoon sugar
1 teaspoon brown sugar
1/3 cup frozen blueberries
1 shot tequila (Reposado or Anejo)
1/2 shot Cointreau
3-4 ice cubes
Carbonated or sparkling water
Fresh Mint
Directions
Rub rim of glass with some lime juice and dip it into a plate of sugar.
Add brown sugar and frozen blueberries to the glass and muddle.Add tequila and Cointreau and stir. Add a few cubes of ice and top off the glass with carbonated or sparkling water.
Garnish with a lime slice and fresh mint.
Serves 1.
Notes
Note: This works great as a hand-mixed or blended drink. For a blended version, you don't need to add ice since the blueberries are frozen. She uses 1 1/2 cups frozen berries per drink. Keep the other ingredients the same and only add carbonated water if the drink is too thick to pour.
Recipe source: Berry Margarita from "The Starving Artist Cookbook," by Sara Zin (The Countryman Press/W.W. Norton & Co.; $22.95; May 2016)
https://www.shockinglydelicious.com/blueberry-margarita/
Copyright Dorothy Reinhold | ShockinglyDelicious.com. All rights reserved.
I'm really enjoying a quirky new cookbook called "The Starving Artist Cookbook: Illustrated Recipes for First-Time Cooks" by Sara Zin. She shares her journey from struggling young artist to mature adult who can feed herself well. On the path to discovering what makes her happy, Sara chose cooking as a way to find balance in her life.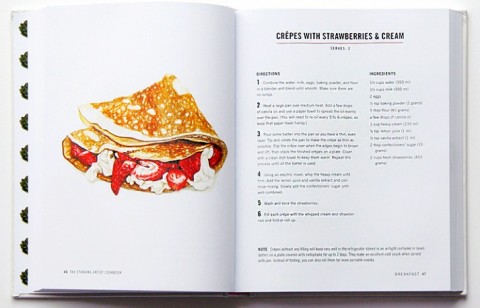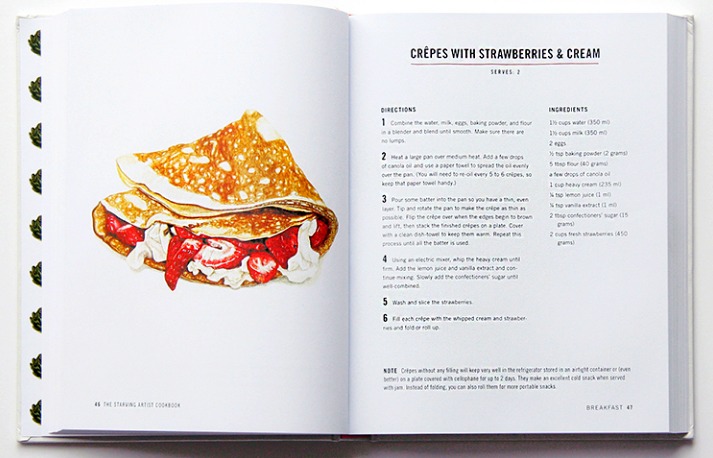 Instead of photos, the author paints utterly charming watercolors of her food. The book is meant for new cooks (maybe a new graduate? someone buying a first home?), but the recipes are very appealing even to those of us more seasoned in the kitchen. The writing is friendly, the recipes approachable, and the vibe inclusive.
Yes, YOU can cook, and do it stylishly! Sara admits her default meal was Creamy Chicken Ramen. She's come a looooong way!
And what's not to love about her Blueberry Margarita?
If you want to save this recipe, pin the image below to your Pinterest board!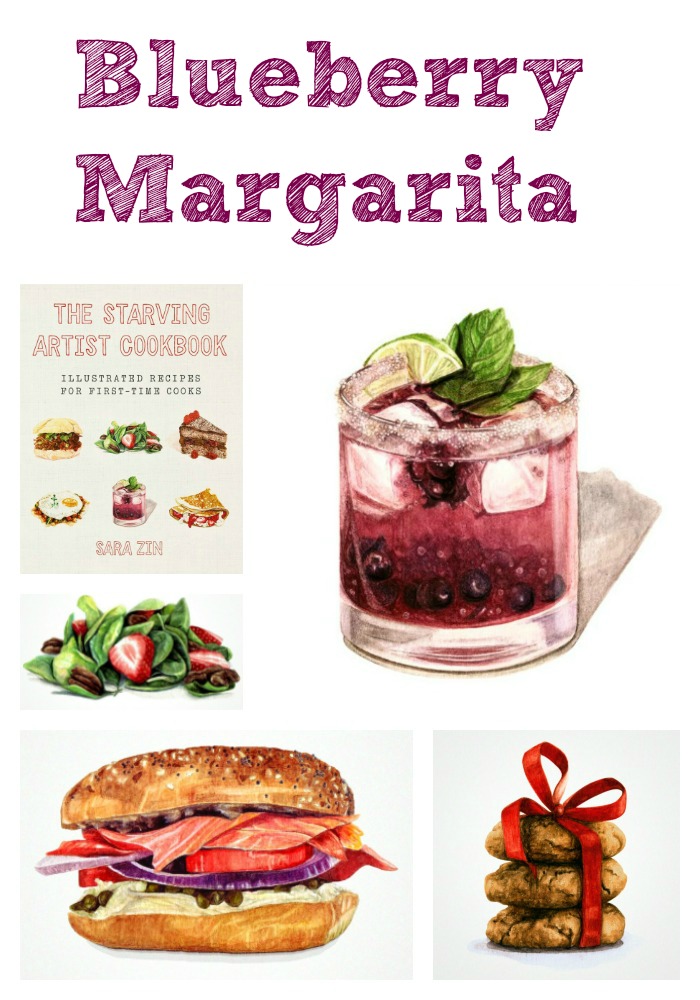 Disclosure

: The publisher sent me the book for review.