Print This Post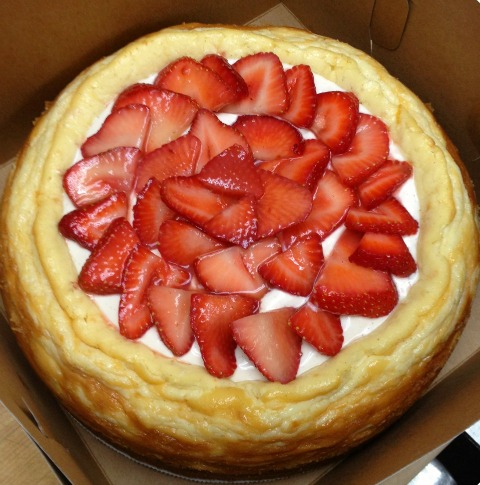 In this season of gratitude, one can never fully express the thanks necessary to cover all of the bases. Let me try anyway.
On Thursday I gave a shout out to my homies – husband, children, family, friends, neighbors, community  — and basically the entire food chain (farmers, field hands, distributors, truckers, companies who sell and market to us, talented cooks and cookbook authors).
Whew. But that's not all!
Today I would like to thank my extended food family, including all the followers and fans of Shockingly Delicious — without whom I would not be in this space — my fellow food bloggers in Los Angeles and farther afield, my beloved compadres at collectives such as SundaySupper, Secret Recipe Club, Twelve Loaves, BundtaMonth and The Salad Bar. You keep me on track, disciplined and most of all, cookin' up a storm!

But wait…I also want to thank a different class of fellow foodies – professional chefs. I've been privileged to meet a few of them in the past few years, and one I particularly adore is pastry chef Kristine Bocchino, whose clean, pure flavors and sweet creations are the perfect ending to any meal.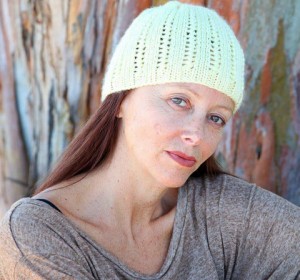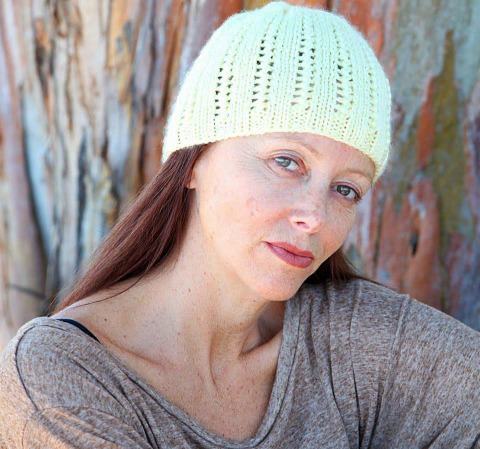 I run into her each year at the Malibu Pie Contest as we are both (blush) picking up ribbons, but this year I couldn't enter so I missed her. She was there, though, and snagged a 1st place for her divine Meyer Lemon Mascarpone Cheesecake.
Friends, this would be an amazing Thanksgiving or holiday time dessert (Christmas?), and it is easy to make if you have a springform pan (one with removable sides). Luckily, she is sharing the recipe with us today, so we can each be as big a star in our own kitchen as she is in her restaurant.
This won 1st place – a blue ribbon – in the professional division of a pie contest. That's just about all you need to know.
Thank YOU, Kristine!
Recipe: Blue Ribbon Meyer Lemon Mascarpone Cheesecake
Summary: Indulgent, creamy, lightly lemony and pretty, this is an elegant comfort dessert for a special occasion. This won a 1st place Blue Ribbon in the professional division of the annual 2013 Malibu Pie Contest & Festival.
Ingredients
Crust
2 ¼ cups graham cracker crumbs
9 tablespoons melted unsalted butter
½ teaspoon cinnamon
Filling
1 ½ pounds cream cheese, at room temperature
½ pound mascarpone cheese, at room temperature
1 ¼ cups granulated sugar
5 eggs + 1 yolk
2 tablespoons Meyer lemon zest*
2 tablespoons vanilla bean paste** (she finds it at Surfas in Culver City)
Crème Fraiche Glaze
¼ cup crème fraiche
1 teaspoon sugar
Berry Compote Topping
2 baskets blueberries, divided use
¼ cup sugar
1 teaspoon butter
1 teaspoon vanilla
1 basket fresh raspberries
Instructions
Heat oven to 350 degrees.
Make crust: In a mixing bowl, toss together the crumbs, butter and cinnamon until all crumbs are slightly moist. Spray the bottom and sides of a 10-inch springform cake pan or cake pan with removable bottom liberally with a good quality non-stick spray (she prefers Vegelene or Bakers Joy). Spread and pat down the crumbs into the bottom of the pan. Set crust aside.
Make filling: In the bowl of a counter-top mixer (such as a KitchenAid or other brand) add cream cheese, mascarpone cheese and sugar. Mix on medium speed for 4-5 minutes until creamy and smooth, scraping down sides. Add eggs and yolk, one at a time, scraping the bottom and sides after each addition.
Add zest and vanilla and mix for 30 seconds. Pour mixture into the cake pan with crust, and bake at 350 degrees 60+/- minutes (until just set). When cake is done, remove from oven onto a rack to cool.
While cake is baking, make compote and glaze: Add 1 basket blueberries into a saucepan with sugar, butter and vanilla. Cook on low for about 5 minutes until berries pop and create a sauce. Remove from heat and cool. When cool, fold in remaining basket fresh blueberries and fresh raspberries. Set aside. For glaze, mix together crème fraiche and sugar in a small bowl and set aside.
Once cheesecake is cooled, remove sides of pan and top cake with Crème Fraiche Glaze using a small offset spatula or back of a tablespoon, and then the Berry Compote. Refrigerate until ready to serve. Use a sharp knife dipped in hot water then quickly wiped dry, to get a clean cut. (Dip knife and wipe dry between cuts.)
Serves 12-14.
*Note: regular lemons may be used if Meyer lemons are not in season
**Note: pure vanilla extract may be substituted, but if at all possible, use the paste 
Source
Recipe and photo by pastry chef Kristine Bocchino of V's restaurant + bar in Malibu. She also does desserts for Duke's in Malibu, Casa Escobar in Westlake and (coming soon) Casa Escobar in Malibu.
Sunday Supper
See this page for all the wonderful #SundaySupper dishes I have made since I joined this group, and links to all the other delicious dishes made by my fellow cooks.
Preparation time: 25 minutes
Cooking time: 1 hour
Diet type: Vegetarian
Number of servings (yield): 12-14
Culinary tradition: USA (General)

Our Thanksgiving and Hanukkah Recipes
This week our #SundaySupper blogger crew is all about giving thanks, hosted by Paula of Vintage Kitchen Notes. Check out the variety of things we have cooked up for you! Try this Blue Ribbon Meyer Lemon Mascarpone Cheesecake or find something else from the menu below that floats your boat:
FIRST COURSE / APPETIZERS
SAVORY BREADS + STUFFING
MAIN DISHES
SIDE DISHES
DESSERTS + SWEET BREADS
All American Wine Pairing Guide for Being Thankful #SundaySupper from Martin at ENOFYLZ Wine Blog
Join us around the family table for #SundaySupper