Print This Post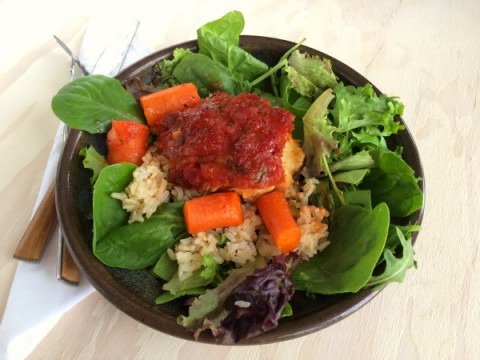 Let's get real about dinner. It needs to be quick to assemble, to tend itself while cooking, to be easy to get on the plate, fabulous tasting, and not use every pot in the house.
That, my friends, is not asking too much of a dinner like this 5-Ingredient Pineapple Salsa Chicken Dinner. One jar, one dirty pan and one delicious meal.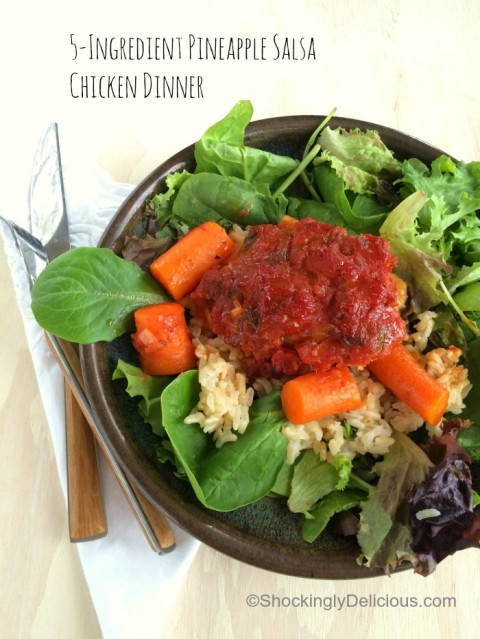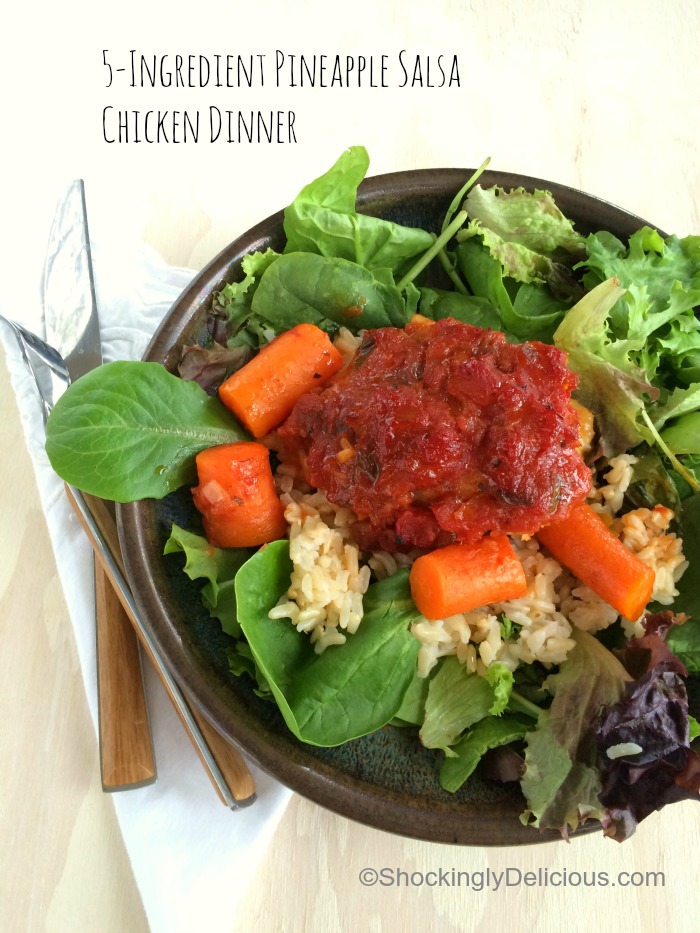 A new find for me, jarred Pineapple Salsa, took care of many of those conditions, because it was full of flavor without being too spicy, blanketed the chicken while cooking and made a natural sauce at the end. There was no reason to dress the greens or even flavor the rice, because that sauce took care of all of it.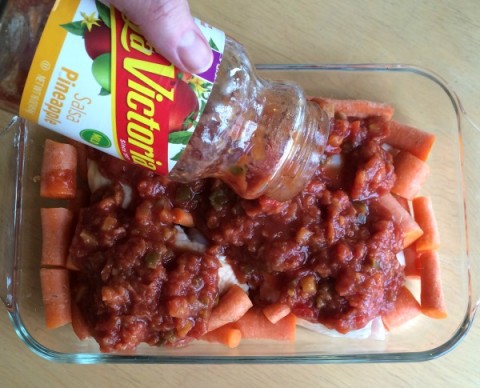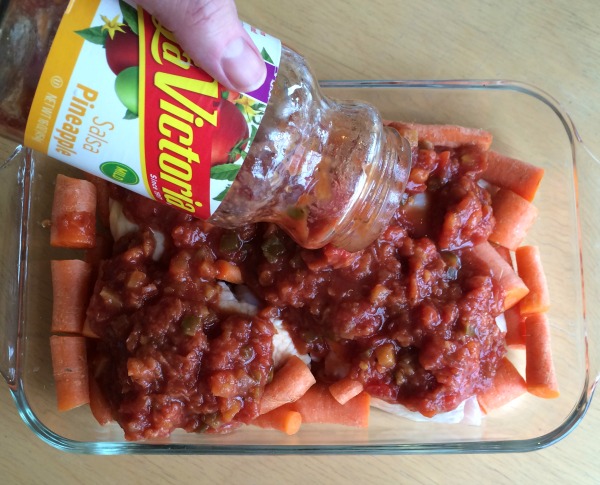 I threw in carrots because I had them, but you could use another vegetable that was hanging out in the fridge.
Make this one your own.
5-Ingredient Pineapple Salsa Chicken Dinner
Slightly sweet tropical salsa bathes meaty chicken thighs and creates a wonderful sauce to dress the meal, served over salad greens and rice.
Ingredients
2 pounds chicken thighs (bone-in, skin-on; this is 4 big meaty thighs)
6 carrots (wash but don't bother peeling)
1 (16-ounce) jar La Victoria Pineapple Salsa
For serving: cooked brown rice, salad greens
Directions
Heat oven to 400F degrees. Place chicken thighs in a baking dish. Cut carrots in large chunks and strew them over the chicken. Pour salsa over all, covering chicken.
Bake, uncovered, 45 minutes. Remove from oven.
Place a big fist full of salad greens on 4 plates, or in wide, shallow bowls. Top greens with a scoop of hot rice, and then place a chicken thigh and some carrots on rice. Spoon saucy pan juices over everything and serve.
Serves 4.
Notes
Recipe source: Dorothy Reinhold | Shockingly Delicious
https://www.shockinglydelicious.com/5-ingredient-pineapple-salsa-chicken-dinner/
Copyright Dorothy Reinhold | ShockinglyDelicious.com. All rights reserved.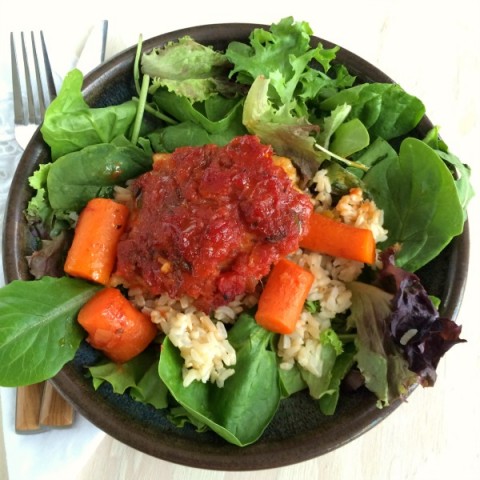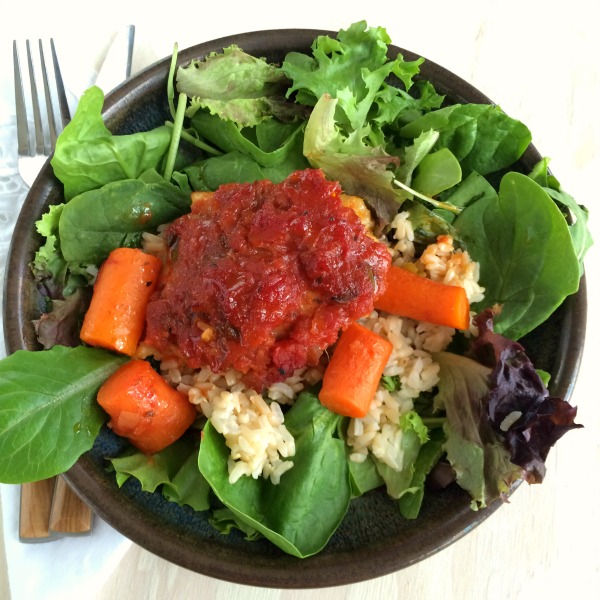 Disclosure: Hormel Foods sent the salsa for recipe development.