Print This Post
If you have goblins and witches and Spidermen and princesses at your house, you are bound to have leftover Halloween candy. Rather than leave it strewn about to tempt you, how about using it wisely?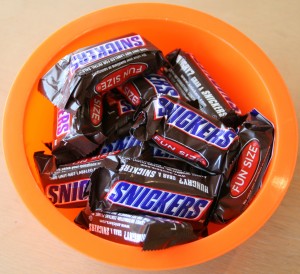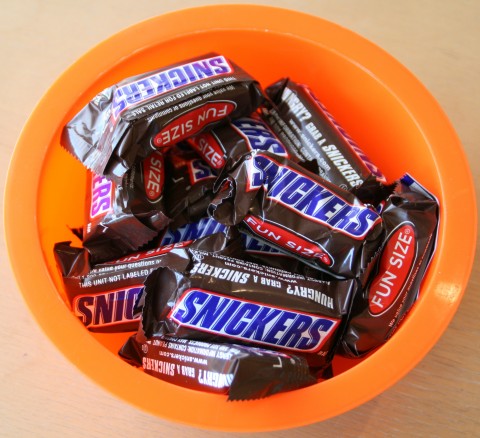 And by wisely, I mean in these Snickers Cookies, which are the perfect combo of cookie and candy. They take a rich, short, peanut buttery cookie dough and pair it with the country's most popular candy bar.
It doesn't get much better than that!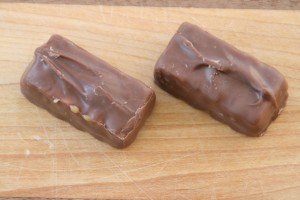 I found the recipe at InsideBruCrewLife, where author Jocelyn, of Indiana, tempts us with sweet treats such as Caramel Apple Scones, Oatmeal Fudge Bars, Nutter Butter Truffle Cupcakes, and let's not forget Sour Cream Coffee Cake! I was assigned to mine her blog for great ideas as part of my participation in the "Secret Recipe Club,"  a monthly game in which each player is secretly assigned someone else's food blog to explore and highlight.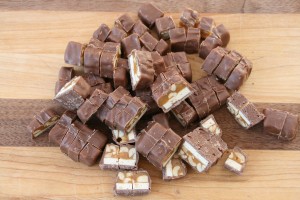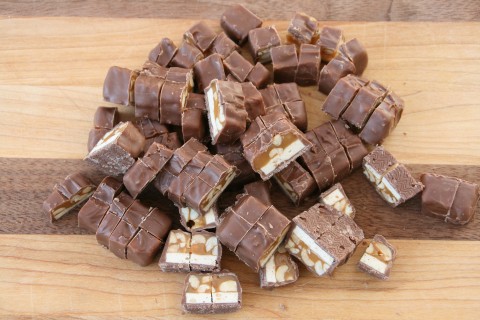 Jocelyn is one of those people who does it all — she loves photography, scrapbooking, baking, crafting, her darling family, and expresses her creative crafty side at her Etsy shop, The Trendy Owl. It was fun to explore InsideBruCrewLife and see all her amazing sugary creations! I recommend you take a spin over there if you have a sweet tooth.
Thanks, Secret Recipe Club, for a fun excuse to surf the web, and thanks Jocelyn, for a new favorite cookie!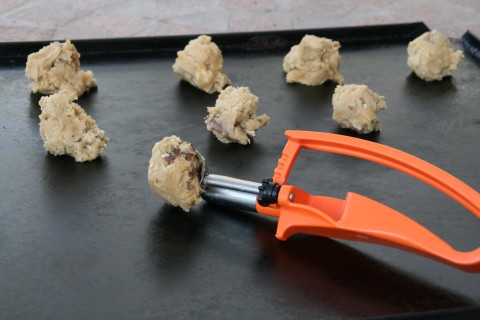 Recipe: Snickers Cookies
Summary: A rich, peanut buttery cookie recipe is a great way to use up all those fun size Snickers Bars left over from Halloween!
Ingredients
Instructions
Heat oven to 375F degrees.
Combine first 6 ingredients (sugar through vanilla) and mix well.
Add the dry ingredients and mix. Stir in Snickers pieces.
Drop by large teaspoonfuls on baking sheet. Keep 2 inches apart so the dough can spread.
Bake for 10-11 min.
Makes about 3 dozen.

{I made about 50 cookies.}
Preparation time: 10 minute(s)
Cooking time: 10 minute(s)
Number of servings (yield): 25 {2 cookies per serving if you make 50 cookies}
Culinary tradition: USA (General)
My rating 4 stars:  ★★★★☆ 1 review(s)