Print This Post
It's messy.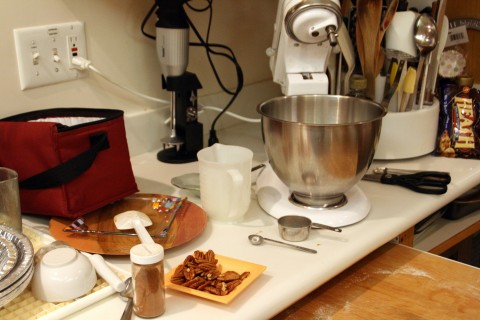 No, it's BEYOND messy. That's the secret — it takes 4 days to clean up the kitchen and the house from a gargantuan pie-making session!
Goal: 6 pies.
Deadline: Bedtime.
Start time: 3 p.m.
Hurdles: Kids arriving home from school, making dinner for the family, etc.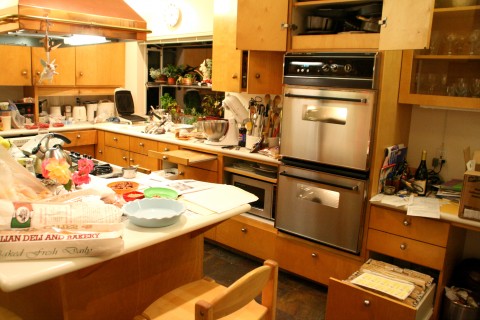 Cabinets are open, drawers are open (somehow, I can't seem to close things when I have a big project going on!), recipes on the counter, pie dishes strewn about…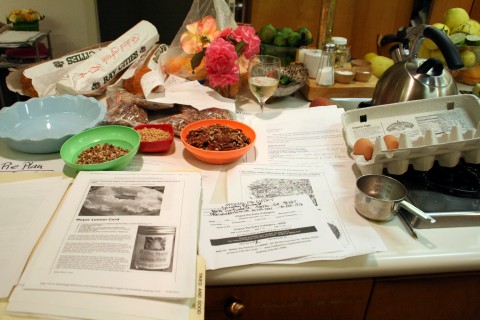 I love this photo above because it shows the whole gamut — bowls of ingredients at the ready (pecan halves, chopped pecans, Health bar bits), eggs, half-filled-out entry forms, recipes, some flowers to brighten things up (if I could even see them in the midst of all this), and the all-important glass of wine! Pie baking goes better with wine.  🙂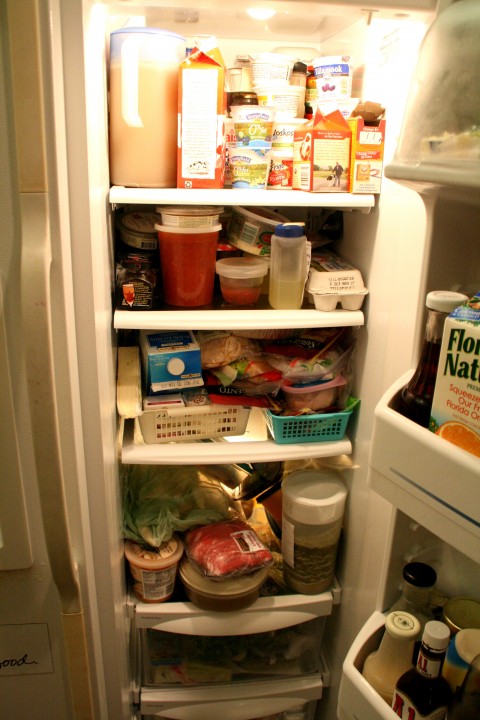 Oh yeah, where are those 2 pies going to go? The ones that need to be kept in the refrigerator?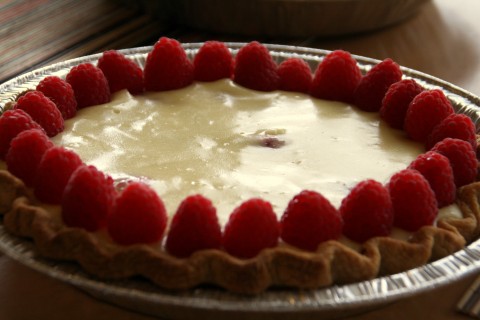 My moody little Lemon Raspberry Pie, ready for action, but alas, no ribbon for this one! That's OK. It tasted GREAT!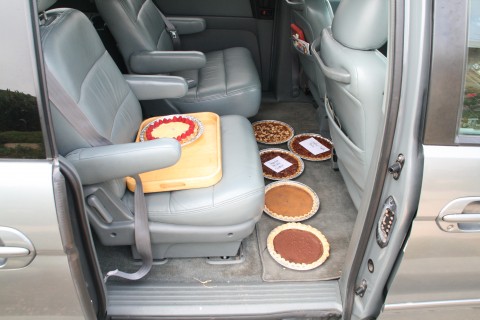 It's always interesting to fit the pies in the car to get them there. And a bit of a an anxious ride on the way. I think I drove as if I had a new baby I was bringing home from the hospital. You remember that?
The result of all this chaos?
5 ribbons! (You can read more about it here.)