Print This Post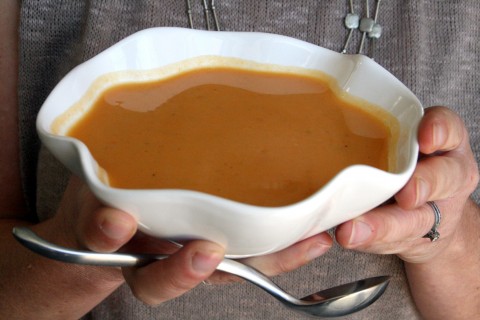 Deeply orange, savory with leeks, onions and garlic, slightly sweet from maple syrup and hinting of cinnamon and nutmeg, Sweet Potato Soup is Fall in a bowl.
Wonderful home cook Stacey Harper makes it for the children at Webster Elementary School, where each week a band of merry moms called the "Souper Cooks" whips up another batch of soup for the eager children.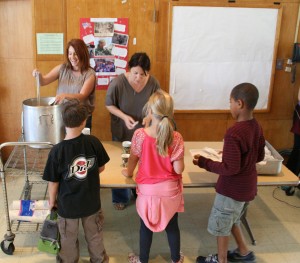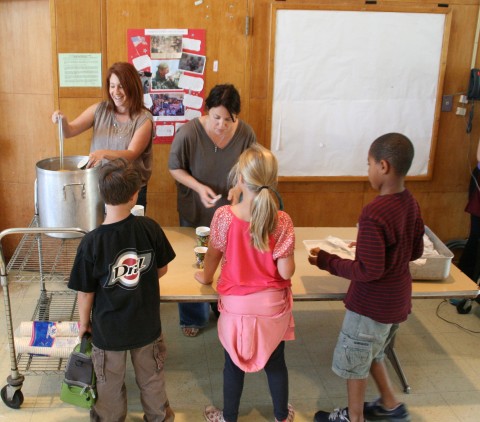 It's really something special to watch the lunch bell ring and the kids pile into the cafeteria on soup day, eager to see what's in the pot.
Stacey shares her easy, delicious recipe with us today over in my column at Malibu Patch.
Bookmark this family-friendly soup that is elegant enough for a dinner party, and homey enough for any weeknight.