Print This Post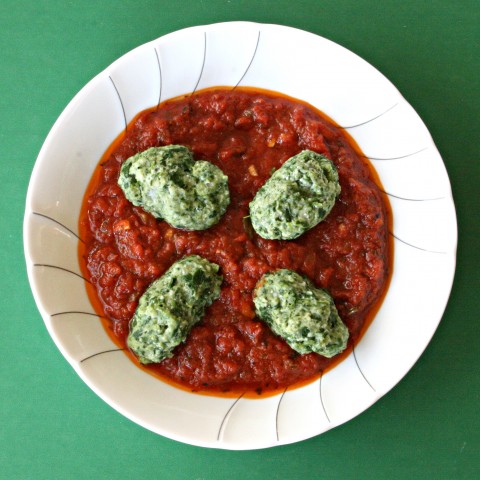 A new cookbook called "Cucina Povera: Tuscan Peasant Cooking" speaks softly but insistently to those of us in the thick of today's harried and economically troubled times.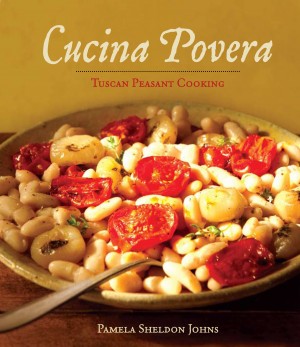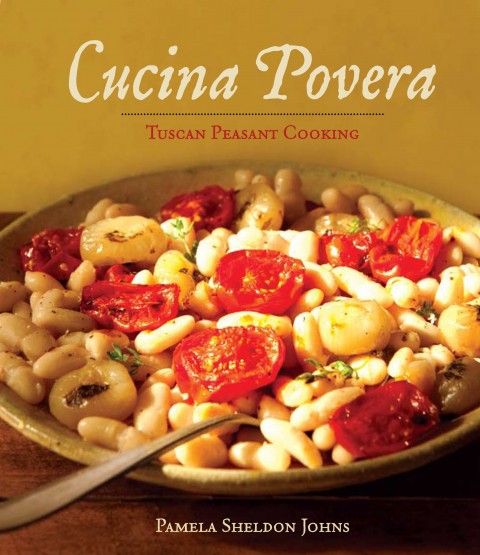 A Tuscan proverb exemplifies the premise behind the book: "Si stava meglio quando si stava peggio." We were better off when we were worse.
Simply, cooking and eating were better in hard times, when there wasn't a lot of food but it was clean, good tasting, didn't go to waste and was untouched by chemicals. Cucina Povera, literally translated as "poor kitchen," "the cooking of the poor," or "peasant cooking," is a book very much for today.
Written by author and cooking instructor Pamela Sheldon Johns, who spent 20 years in Tuscany collecting recipes from neighbors, friends and local food producers, this is a small but mighty book, with more than 60 peasanty recipes, each one sounding more delicious than the last.
She peppers the book with real people, photographed in their authentic settings, and allows them to share their stories along with the recipes. Their true tales of dire poverty, especially during World War II, help us conclude that simple, inexpensive dishes, foraged food and a no-waste mentality provide lessons for us today.
Good food for hard times means not wasting anything edible, and making each dish as tasty as possible, using local, seasonal fruits and vegetables, and meat sparingly. This rustic Italian cooking is the way many of us dream of eating in 2012, some 70 years after WWII.
I have many pages earmarked, with recipes I'm dying to try. There's Pan Santo – holy bread — a slice of toasted garlic-rubbed bread topped with braised Tuscan kale flavored with pancetta, all drizzled with olive oil. Or Ceci Stufati – stewed chickpeas – cooked with greens, tomatoes and anchovies. I think my backyard chard will gladly be sacrificed for that beauty.
When the summer zucchini plants bring me their yearly excess, I plan to make Scarpaccia – zucchini cake, which falls between a sweet and savory dish that the author tells us is a typical dessert from the Versilia coast.
I could cook for weeks from this book, and most likely I will. An upcoming dinner party seems to be calling for her Ribollita – classic Tuscan vegetable-bread soup that, after being served first as vegetable soup, then as bread soup, then as baked bread soup, finally stars as recooked vegetable stew. This is going to be heaven in a bowl.
But first, the Gnudi (say it nood-ee, with a silent g), whose name alone charms. These simple spinach and ricotta dumplings are nude ravioli — the insides of the rav without the pasta covering. They are like a gnocchi (again with the silent g) made from ricotta instead of potato. The word delicious doesn't do them justice. These are the best gnudi!
Recipe: Gnudi (Nude Ravioli)
Summary: Gnudi are delicious, tender Italian spinach and ricotta dumplings that are like nude ravioli – the filling without the outer pasta covering. Serve them with a simple tomato sauce.
Ingredients
3/4 cup steamed spinach, finely chopped

(I used a 12- to 16-ounce bag of fresh spinach, which yielded the right amount once steamed and chopped)

3/4 cup whole-milk ricotta cheese
1/2 cup grated pecorino or Parmigiano-Reggiano cheese
2 large egg yolks
1/4 teaspoon freshly grated nutmeg
1/2 teaspoon sea salt
1 cup unbleached all-purpose flour
For serving: 3 cups tomato sauce

(I used a simple jarred pasta sauce)
Instructions
In a large bowl, combine the spinach, ricotta, pecorino, egg yolks, nutmeg and salt. Stir to blend. Gently stir in the flour, mixing just enough to pull the mixture together.
Bring a large pot of salted water to a boil. Using two tablespoons, shape and compact the ricotta mixture into ovals and drop them directly into the boiling water in batches, so as not to crowd the pot. Or form them using your hands, whichever technique you like. Don't stir them while they are boiling, or you risk breaking them apart. They will float to the top when done, after 3-4 minutes.

(Mine were done at about 6 minutes.)

While Gnudi are cooking, heat the tomato sauce. Spoon some hot tomato sauce into wide bowls, and using a wire skimmer or slotted spoon, transfer the gnudi to the bowls.
Makes 18-21 gnudi, depending on the size you make.
Serves 4-6.
Quick notes
From "Cucina Povera: Tuscan Peasant Cooking," by Pamela Sheldon Johns (Andrews McMeel Publishing; $21.99).
Disclosure: The publisher provided a review copy of this book to me. My opinions, as always, are my own.
Preparation time: 25 minutes
Cooking time: 6 minutes
Diet type: Vegetarian
Number of servings (yield): 4-6
Culinary tradition: Italian
My rating 5 stars:  ★★★★★