Print This Post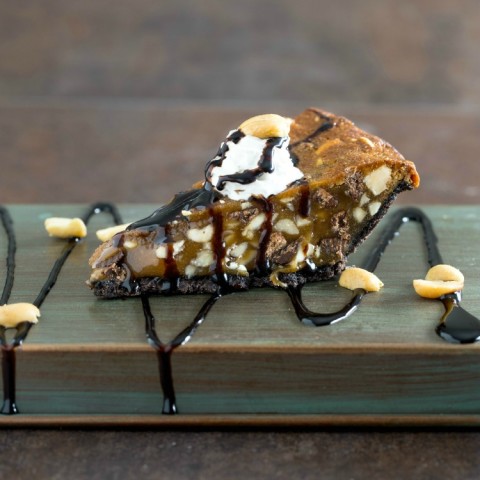 Just in time for your Hanukkah dessert comes this decadent, delectable Chocolate Chip Peanut Pie. Say the words slowly, and you'll conjure up the idea that this is like a pecan pie, only with peanuts, and better.
Chocolate. Chip. Peanut. Pie.
It was born from the same new cookbook that I featured the other day, from which we were gifted the memorable Hot Gooey Caramel Pie.
Yes, "Something Sweet: Desserts, Baked Goods, and Treats for Every Occasion," by Miriam Pascal, is that kind of book — you'll bake from it multiple times, you'll drool while you page through it, and it has recipes that appeal to those who keep kosher and those who don't. That's pretty much everyone.
Miriam is not shy (nor should she be) about the charms of this pie: "Pecan pie is great, but why should the pecans have all the fun? If you're like me and always enjoy peanuts, this is the dessert for you! While first making this dessert, and every time I've made it since, I couldn't help but think, 'This recipe is genius.' I know it sounds a bit conceited, but when you make this, I know you'll feel the same way."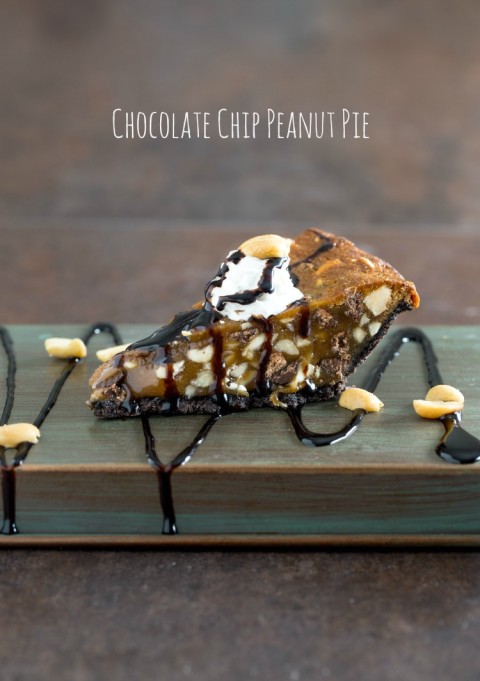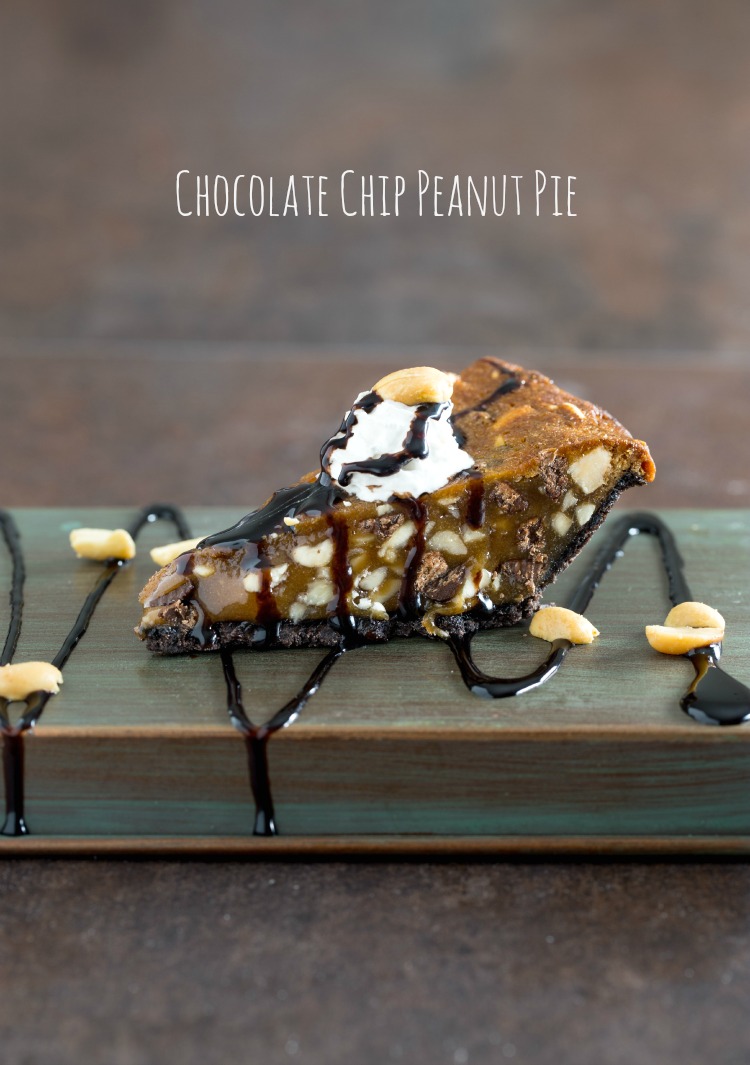 Convinced? Hanukkah begins Sun., Dec. 12 this year, and continues until Dec. 20.
Let's turn on the oven and celebrate the sweetness of the season.
Chocolate Chip Peanut Pie
Chocolate Chip Peanut Pie is a genius cousin to popular pecan pie. If you like peanuts, this is the pie for you!
Ingredients
3/4 cup dark corn syrup
3/4 cup creamy peanut butter
3/4 cup sugar
2 eggs
1 teaspoon vanilla extract
1 cup roasted salted peanuts, coarsely chopped
1 cup chocolate chips
1 ready-made graham cracker crust, preferably chocolate

Garnish:

chopped peanuts, chocolate sauce, and whipped cream (optional)
Directions
Heat oven to 350°F.
In a small bowl, whisk together corn syrup, peanut butter, sugar, eggs, and vanilla until smooth.
Add peanuts and chocolate chips; stir until evenly distributed.
Pour mixture into graham cracker crust.
Bake for 45 minutes. Filling may be slightly soft in the center, but it will firm up as it cools.
Serve at room temperature. Garnish with chopped peanuts, chocolate sauce, and whipped cream, if desired.
Serves 10-12.

Pareve.
Notes
Serving temperature: You might think this would be even more delicious when served warm, but trust Miriam — it's best served at room temperature, when you'll get the optimal texture and maximum flavor. This dessert is very rich, so don't be tempted to cut big slices.
Freeze: This pie freezes well in an airtight container.
Recipe source: Recipe and photo from "Something Sweet: Desserts, Baked Goods, and Treats for Every Occasion," by Miriam Pascal (Mesorah Publications, Ltd.; August 2015; $27.99).
https://www.shockinglydelicious.com/chocolate-chip-peanut-pie/
Copyright Dorothy Reinhold | ShockinglyDelicious.com. All rights reserved.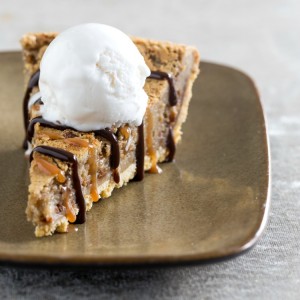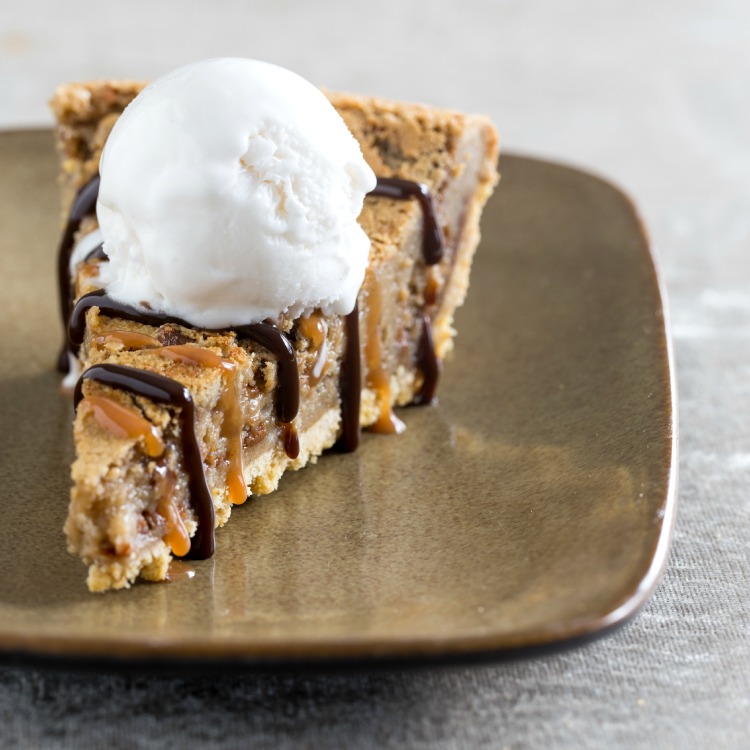 If you like the idea of this pie, don't miss her Hot Gooey Caramel Pie, which I featured earlier. I had suggested it as your second pie for Thanksgiving. It can be part of any pie arsenal you need in fall and winter!
Disclosure: The publisher sent a copy of the book for review.
This was originally posted Dec. 1, 2015, and has been republished today.
Hungry for more? Follow Shockingly Delicious on…
FACEBOOK   |   PINTEREST   |   INSTAGRAM   |   TWITTER
…for all the latest recipes, ideas and updates!