Print This Post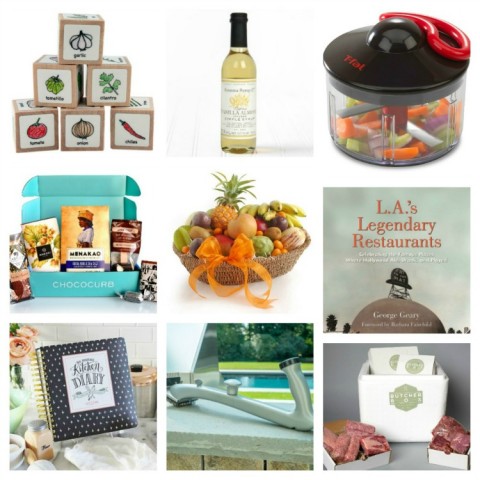 It's not even Thanksgiving day yet, but it's never too early to think about affordable gifts for food lovers and home cooks you know. I'm dreaming of a few of these things for Christmas, and so will the foodies in your life.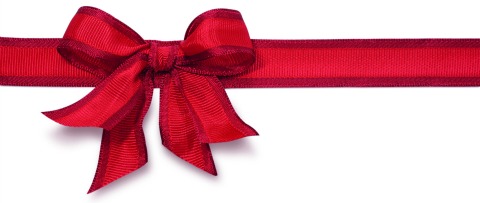 I love to introduce interesting, unusual fruit to people, via a gift. Sometimes I'll keep it informal, and simply bring it over to share. But holidays merit a more fancy presentation, so I often choose a basket of shockingly delicious fruit to send. This year, for the second year, my college daughter won't be coming home for Thanksgiving, and instead has been invited to share the holiday with a friend's family on the east coast. I'll be sending her off to them with this particular basket, which is a favorite. It has an abundant assortment that might include Asian pears, blood oranges, persimmons, pomegranates, lychees, passion fruit, strawberry papayas, cherimoyas, baby pineapple, or anything exotic that is perfectly in season and available the week it is sent. It makes an impressive, healthy gift for a reasonable price, and recipients report that they have fun trying fruit they would never have the courage to buy for themselves. It would make a wonderful work gift, or present for a family, too. It reminds people in the most delightful way to eat their fruit, and most people don't relish another box of candy these days, taunting them with forbidden calories. A fruit basket represents your interest in their health, and speaks to your own healthy outlook, too. It's a win-win. It arrives in a woven basket with cellophane wrapping and a colorful ribbon, and looks very festive on the counter. $67.25 from Melissa's Produce. And if that particular basket doesn't suit you, they have several dozen other baskets at all price points, including some with a single variety of fruit (we're talking about YOU, darling Baby Pineapple Crate!), and wine. If you're looking to send fine bottles of red, white and champagne with fruits and vegetables, this is your spot.)
———————————————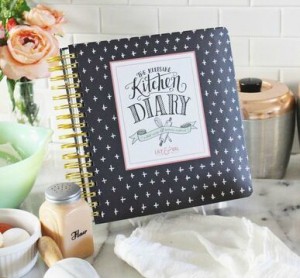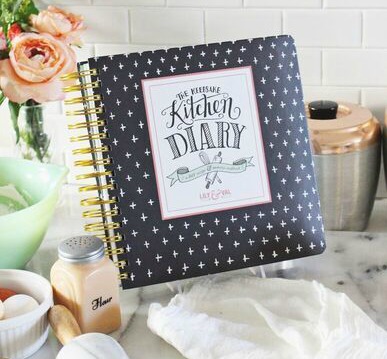 Do you remember the first time you tried your grandmother's heirloom cookies, or that special dish your mom makes that takes you right back to your childhood with every bite? This clever kitchen diary lets you capture all the little memories alongside your favorite recipes. It's the perfect gift for any number of food lovers — a beginning cook, who is gathering her own recipes for the future, or perhaps a mom or grandma, who want to pass down recipes and anecdotes as a family treasure to the next generation. It combines memories and recipes in one place, in a kind of personal cookbook journal. It has room for 200 recipes, is divided into six sections, and has pockets for storing photos and tokens. I deliberately used the pronoun "her" above because it does have a feminine feel to it, although an open-minded man will find it just as useful. 😉 By Lily & Val, it's about $45.
———————————————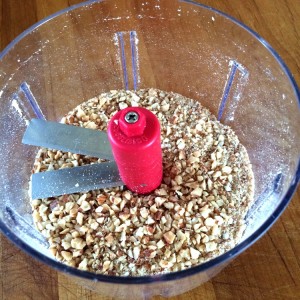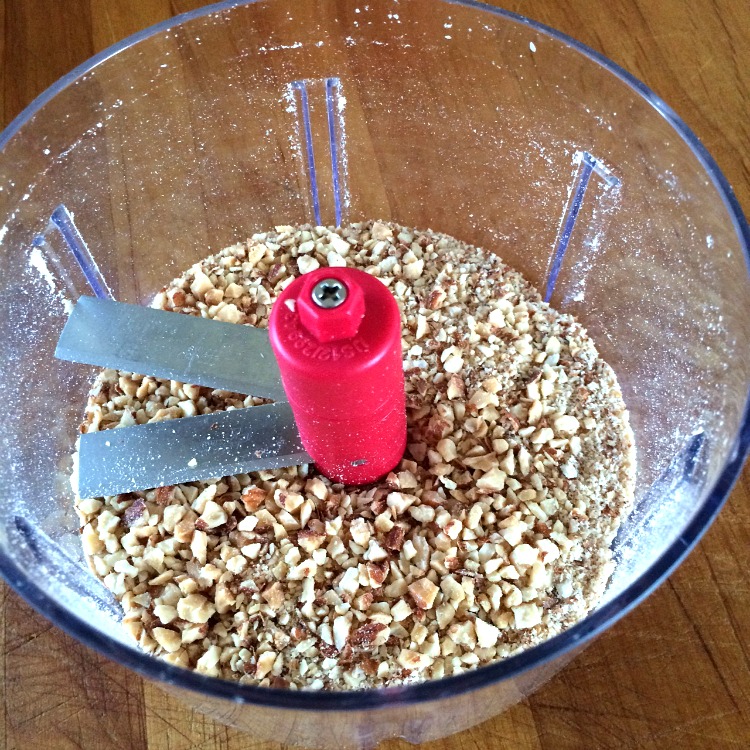 Take a look at my favorite little cool kitchen gadget these days, called the T-Fal Ingenio. It is a small manual chopper that has a genius pull cord to make the 2 blades whirl, thus chopping whatever you put in it — zip zap zop. Put the stuff in, lid on, pull the cord a coupla times, and your nuts are chopped for your oatmeal or streusel. Pull it once more and they can be chopped into a finer dust. I have used it to make super fast salsa (put in a quartered tomato, some cilantro, the bulb end of a green onion), and to quickly mince fresh Italian parsley or cilantro. Need some minced garlic? A couple of pulls and it is yours. I chopped a pickle for my tuna salad, the hard boiled eggs for my egg salad and some veggies for a quickie stir-fry. Although there are no more babies in my house, you could use it for baby food, as well. Once you pull the cord, it auto rewinds smoothly back into the chopper, ready for the next pull, and I like that it is not electric and doesn't use batteries. A tiny amount of muscle yields big results with these sharp stainless steel blades. I'm betting this will become one of the most-used gadgets in your kitchen. Easy to clean. Amazon, about $30.
———————————————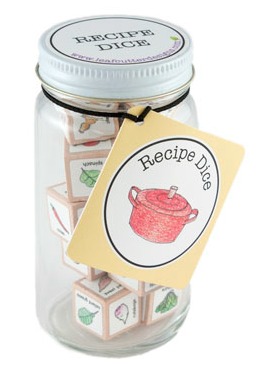 If dinner is a roll of the dice at your house, these are right up your alley. One of my favorite things is opening the refrigerator and making dinner out of whatever is in there. Baby bok choy and persimmon and Parmesan? I think salad. Leftover rice and rotisserie chicken and some mixed vegetables form the veggie drawer? I think stir-fry. These Recipe Dice don't give you a recipe, but with a flick of the wrist, you'll have some creative ideas to put on the grocery list. These 12 dice made of solid wood feature more than 60 seasonal vegetables, hearty grains, meats, spices and herbs. The tag includes tips to craft a deliciously new and tasteful meal every time. I'm thinking once a week I'll ask my teenager to roll the dice, and I'll make whatever comes up. What do you think about this for a stocking gift? About $17 (also comes in a vegetarian version.)
———————————————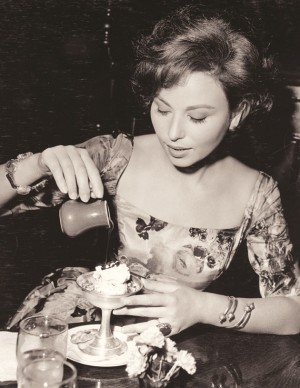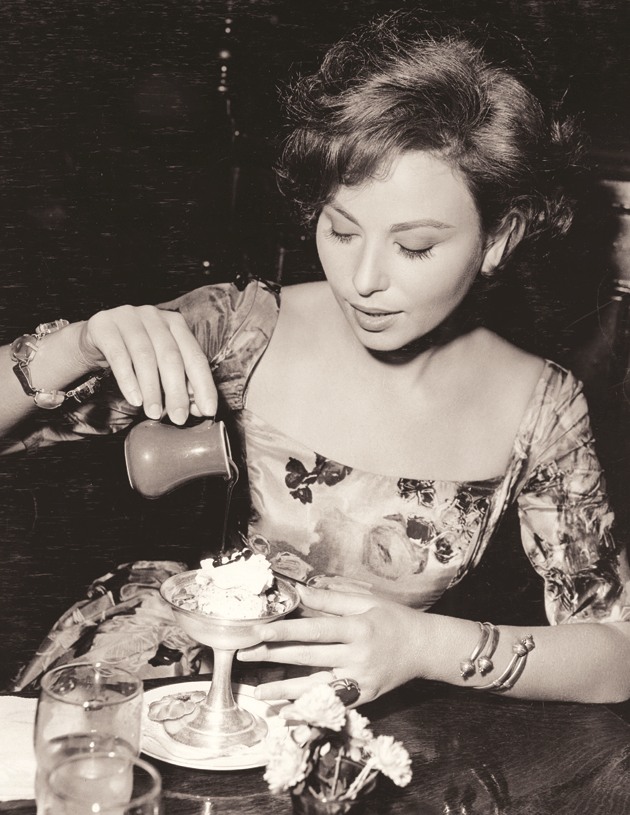 If you're in love with food AND with the flamboyant Hollywood history of Los Angeles (if you have ever lived here or visited, you qualify), this coffee table book that you will actually cook out of is a wonderful gift. Anecdotes of glam stars and the places they ate and the food that captivated them are illustrated with vintage never-before-seen photos, historic menus and artifacts like postcards and matchbooks — charming ephemera of the era. There are 100-ish iconic recipes for eats and drinks, updated for today's cooks. Even if the places no longer exist, we can still eat like the stars did. It's written by a legend himself — culinary rock star George Geary, nine-time cookbook author, a former pastry chef for the Disney Company, a culinary educator and TV personality on "The Taste," "The American Baking Competition" and other popular shows. It's a love story to Los Angeles — a fun, evocative, "browsing book" that you'll bring into the kitchen with you. List price $45, but about $29 on Amazon.
———————————————
6. Chococurb
For the chocoholic on your list, this subscription box would be an unforgettable gift. Once a month a box of curated, specialty chocolates arrives in the mailbox, making it pretty much the best day of the month. It ships on the 14th of the month, and prices range from $8 a month for the nano, $20 a month for the mini and $35 a month for the large box, with discounts for 3- and 6-month subscriptions. You can also order it for a single month. If your mouth is watering and you are ready for real chocolate, not simply candy, this is the answer. Did I mention that when the Tiffany-turquoise box is in my mailbox, it is my favorite day?


———————————————
Speaking of boxes…
It's fun an interesting to get subscription box deliveries, whether it is artisan chocolate, or carefully selected meat. ButcherBox delivers 100% grass-fed beef directly to your door on a simple monthly basis. Their dream is to make grass-fed beef more accessible than ever before. They call themselves the neighborhood butchers for modern America. With less fat, calories, and risk of dangerous bacteria, grass-fed beef hosts a range of health benefits over conventional grain-fed beef. Each box comes with a curated selection of top cuts and enough meat for 15-20 meals, at about $7/meal. The beef is sourced from small grass-fed farms, and is of the highest quality. You know how I said chocolate delivery day was the best day of the month? Beef delivery day matches it. Each box also comes with recipe cards that match the cuts in the box. You can order different varieties of boxes (chicken and pork, beef and pork, steak and chops, etc.). Ranges from $79-$129, here.

———————————————
Here in Southern California, we grill all year around. (I know some of you in other parts of the country do, as well.) No one likes cleaning the grill, though, so anything that helps is a blessing. The Grill Daddy Pro is a steam-cleaning grill brush that uses steam to efficiently clean the grill after use. Grime and baked-on food and grease steam away as you brush. It doesn't use chemicals or cleaning agents, so there are no worries about chemical residue. Stainless steel bristles get into the edges and corners, and the brush head is designed to withstand rigorous use without the risk of any bristles coming loose. Brush heads are also removable, dishwasher safe, replaceable and interchangeable. Amazon.
———————————————
I am simply wild about two simple syrups from Sonoma Syrup Co. Meyer Lemon Infused Simple Syrup is refreshing splashed in iced tea, in a cocktail or I've been known to put a glug in sparkling water to make a sparkling lemonade. And can I admit it is really good on waffles? I find myself using the Vanilla Almond (Orgeat) Simple Syrup in the same way, and in my signature Mai Tai. I could see it brushed onto cake layers before frosting the cake, and even flavoring a granita or a custard. The Vanilla Almond Syrup won the 2015 L.A. International Spirits Competition "Best of Show" and "Gold." Because it rocks. A creative home cook will reach for these bottles frequently; I put a splash of the Meyer Lemon Syrup in a salad dressing the other day and it took it over the top! Why use fake flavorings when the real thing is so much better? Amazon. Or you might find them at BevMo!, Sur la Table or Whole Foods.
———————————————
If you want to save this, pin the image below to your Pinterest board.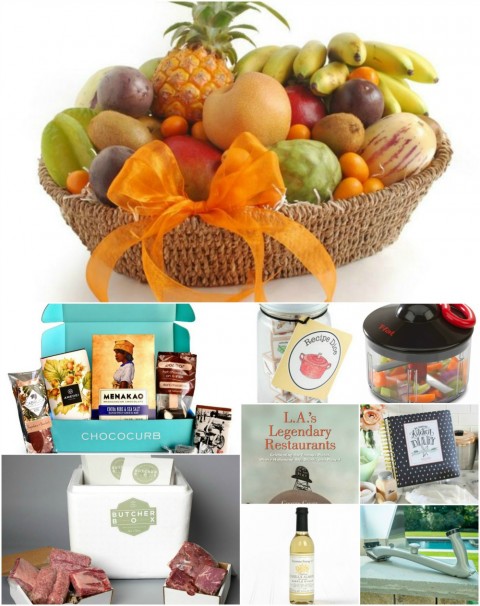 Disclosure: Melissa's Produce, Lilly & Val, T-Fal, Recipe Dice, Santa Monica Press, Chococurb, ButcherBox, Grill Daddy and Sonoma Syrups sent products for evaluation and review.