Recipe: Wedge Salad
Summary: Cool, crispy and the perfect antidote to hot, sticky weather, the Wedge is like a BLT knife-and-fork salad.
Ingredients
1 large head iceberg lettuce
Cherry or grape tomatoes (8-10 per person), cut in half if large
8 slices bacon, cooked crispy and chopped or broken into pieces
8 ounces blue cheese
Vinaigrette dressing (optional)
Instructions
Wash iceberg lettuce by coring it, running water into the hollow core and turning it over to drain in your dish rack.
Cut head of clean lettuce into quarters, keeping wedges intact. Place 1 wedge on each plate. Strew tomatoes, bacon and blue cheese on each plate prettily.
Serve dressing separately, allowing each person to dress their wedge as they like, or not. I found that with all these flavors, I didn't want any additional dressing, but this is a personal matter.
Serves 4.
Preparation time: 10 minutes
Diet tags: Reduced carbohydrate
Number of servings (yield): 4
Culinary tradition: USA (Traditional)
My rating 5 stars:  ★★★★★ 
OK, and what's for dessert at Atria del Rey?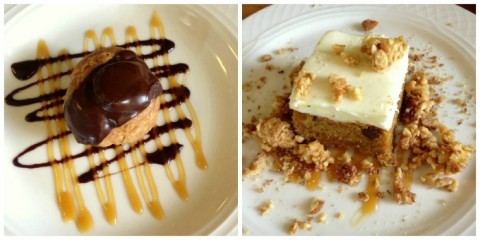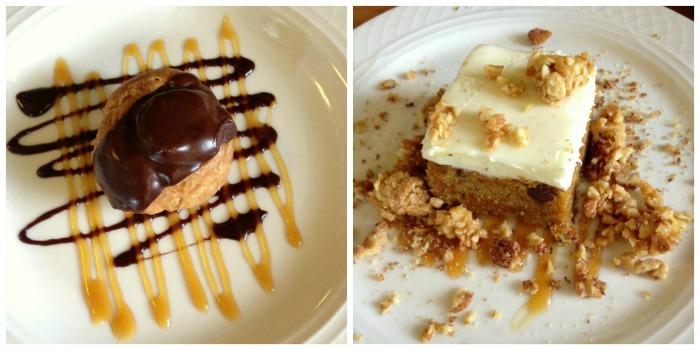 [1]Profiterole! Carrot Cake!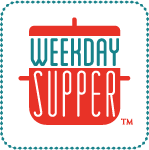 [2]Throughout the week, you can find the #SundaySupper team sharing #WeekdaySupper meals as well. Getting families back to the dinner table is our mission, and I hope we inspire you to try some of our delicious recipes. You can find them on our Pinterest Boards [3] as well. Please join us there and try something!
This week's easy Weekday Supper recipes are: