Recipe: Cilantro Turkey Salad with Farro and Mango
Summary: Leftover turkey gets repurposed in a fruity salad greened up with arugula and cilantro. Tabasco gives it a slow burn.
Ingredients
1 cup diced cooked turkey (see note below about chicken)
1 cup cooked farro (I used farro from Bob's Red Mill)
1 Keitt mango, skinned, seeded and diced
1 shallot, finely minced
1 cup packed baby arugula, chopped
1/3-1/2 cup chopped fresh cilantro

Garnish

: 1 (6-ounce) box fresh raspberries (I used Driscoll organic berries)
1 avocado, diced
Salad dressing
2 tablespoons extra-virgin olive oil
Squeeze of lemon juice
¼ teaspoon Tabasco sauce
Instructions
Add turkey, farro, mango, shallot, arugula and cilantro to a large salad bowl. Toss gently to combine and mix.
Make dressing: In a small jar, add olive oil, lemon juice and Tabasco, and shake vigorously. Pour dressing over salad mixture in the bowl. Toss gently to coat all ingredients.
Portion salad into wide, flat bowls, or plates. Dress each salad with raspberries and avocado chunks (if you mix them in with the rest of the ingredients while you are tossing the salad, they will get crushed), and serve. [1]
Serves 3.
Source
Recipe by Dorothy Reinhold | Shockingly Delicious
Want to use chicken thighs instead?
This is a great salad to use with poached chicken thighs, as well. Put 2 boneless, skinless chicken thighs in a small saucepan, cover with water to exceed by an inch, put the lid on and bring to a boil. When vigorously boiling, turn heat off, leave lid on and allow to steep, undisturbed, for 20 minutes. When time is up, check for doneness by cutting a thigh in half, and if done, drain water (reserve to make chicken soup!), allow chicken to cool enough to handle, and then proceed with recipe.
Preparation time: 15 minutes
Number of servings (yield): 3
Culinary tradition: USA (Nouveau)
My rating 5 stars:  ★★★★★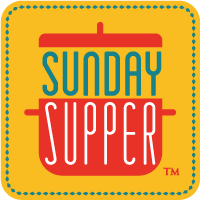 [2]This week our #SundaySupper blogger crew says, "We got you covered!" hosted by DB of Crazy Foodie Stunts [3]. Check out the variety of things we have cooked up for you! Try this Cilantro Turkey Salad with Farro and Mango or find something else from the menu below that floats your boat:
Covered Appetizers and Entreés
Covered Desserts
Not Sure What To Do? We Got You Covered
Join us around the family table for #SundaySupper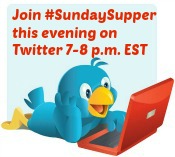 [35]
Disclosure: Melissa's Produce [38] sent the Keitt mango and avocado, Bob's Red Mill [39] sent the farro, and Driscoll's [40] provided the berries, for recipe testing.