Recipe: Minted Tomato, Pepper, Feta Salad with Baby Kiwi
Summary: A beautiful, healthy and fresh tomato salad with the unusual and delicious hint of mint.
Ingredients
1 teaspoon finely minced fresh mint (this will take a couple of sprigs)
2 tablespoons extra-virgin olive oil (I used Calolea Olio Nuovo Fresh Pressed [1])
1 tablespoon Meyer lemon juice
1 small shallot, finely minced
Pinch kosher salt
Grind of black pepper
6 ounces cherry tomatoes, cut in half (about 23 tomatoes) (I used NatureSweet Sunbursts Golden Tomatoes)
6 mini bell peppers, stemmed, seeded and chopped
8 baby kiwi, cut in half
2 ounces feta cheese, crumbled (I used Redwood Hill Farm Raw Milk Goat Feta)
Instructions
Add mint, oil, lemon juice, shallot, salt and pepper into a large salad bowl and whisk to combine.
Add in tomatoes and pepper and stir to combine. Add kiwi and feta and stir gently to combine (kiwi needs to be treated tenderly!).
Serves 4.
Baby kiwi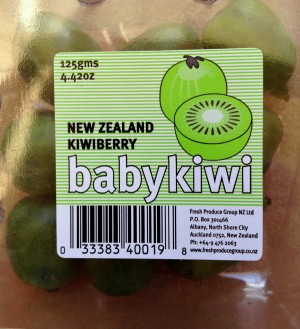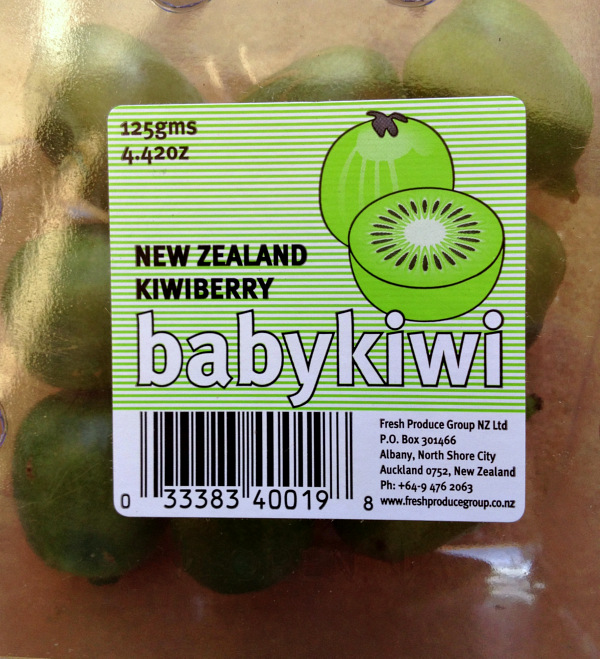 [3]Baby Kiwi are delightful tiny, sweet, fuzzless versions of full-size kiwi, available February through mid-March (sourced from New Zealand), and September through mid-October (sourced domestically), in high-end markets. Here's an introduction to baby kiwi [4], including a few ideas on what to do with them! Melissa's Produce [5] sent the baby kiwi for recipe testing.
Variations
If you like the looks of this salad, you might also like this Fruit Salad with Tomatoes [6].
Preparation time: 15 minutes
Diet type: Vegetarian, Vegan (if you leave out the feta)
Diet tags: Gluten free, Raw
Number of servings (yield): 4
Culinary tradition: USA (Nouveau)
I was assigned to explore Eat Live Blog as part of Secret Recipe Club [7], and today is our reveal day.
I've made a number of delicious dishes from Secret Recipe Club over the months. Here's a list [8] of what else I have chosen to make from others' blogs for reveal days, and what they have chosen to make from Shockingly Delicious, in case you want to choose something from these lists as your own inspiration in the kitchen.
Readers, you can see what other cooks in the Secret Recipe Club  [9]made this month, right below here in the array of photos. Click any of them to be transported to that particular recipe!