Spinach Orzo Salad is a fast, easy, delicious spinachy side salad chock full of salty feta and olives, flavorful sun-dried tomatoes and toasted pine nuts. Add cooked chopped chicken or another protein to make this a main meal.
My favorite recipes are versatile, and can be used as a main dish, side dish, salad or heck yeah, even breakfast if you are so inclined. Today's recipe for Spinach Orzo Salad is like that. It's spinach-forward, and has some orzo, which is a short pasta that looks like rice and cooks quickly, and lots of flavor from feta cheese, onion, sun-dried tomatoes, Kalamata olives and toasty pine nuts.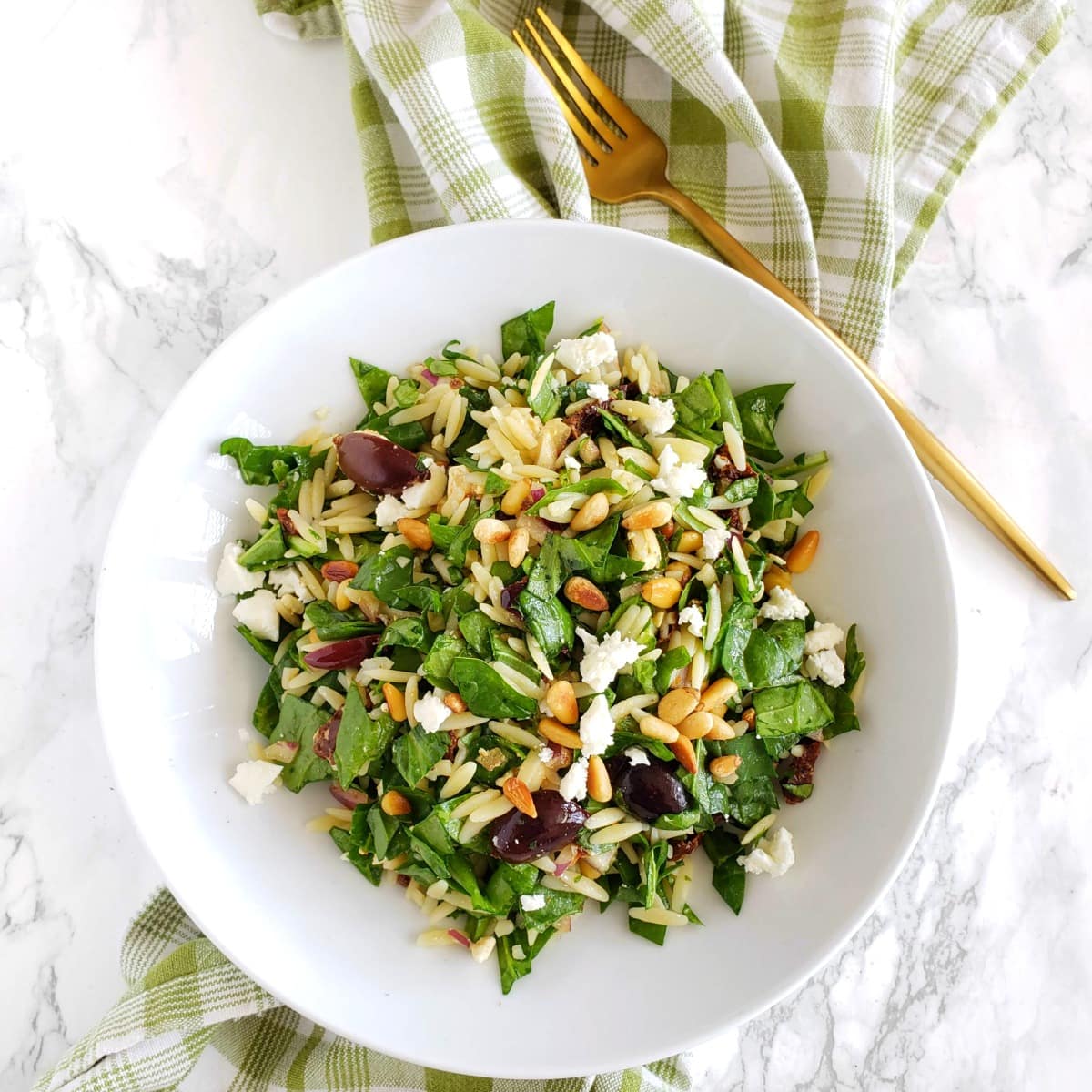 It basically has every good thing, and whether you use it as a side dish at any of your holiday meals, or as a main dish for vegetarians, it will not disappoint!
Eat any leftovers the next day for lunch, or with some protein on top for a bowl dinner. I've had it with roasted chicken, or grilled salmon, or leftover steak, or even a few chickpeas flung on there for protein.
I also wouldn't hesitate to eat it for breakfast with a fried egg on top! It all works!
This is a small-batch recipe that serves enough for 2 (or 3 if you have a bunch of other food on the plate). If you need to serve more, double or triple it! But sometimes you just want to make a smaller amount of something so you don't have to keep eating it for a week, amIright?
How to make Spinach Orzo Salad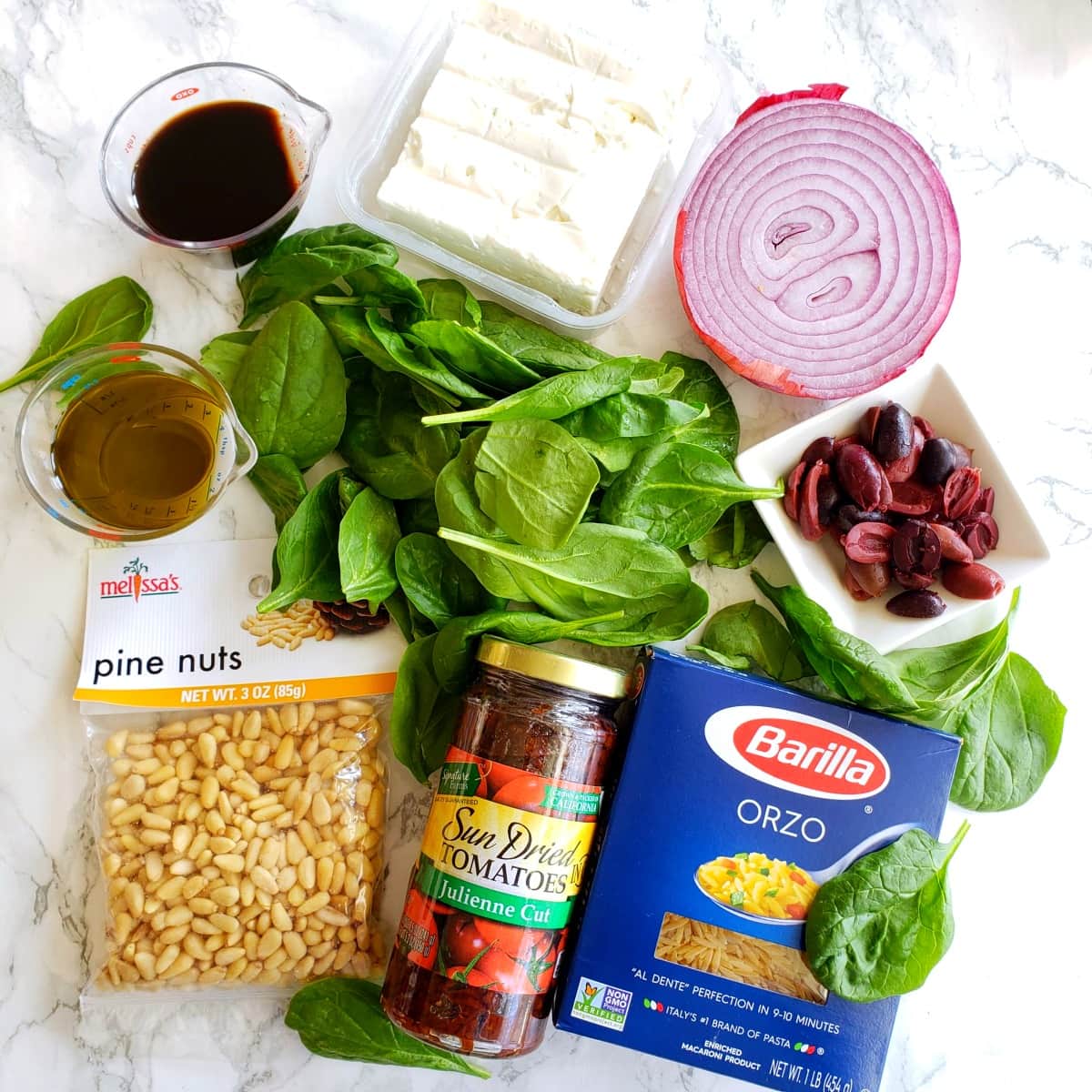 It's easy! As always, gather your ingredients so you know you have everything on hand.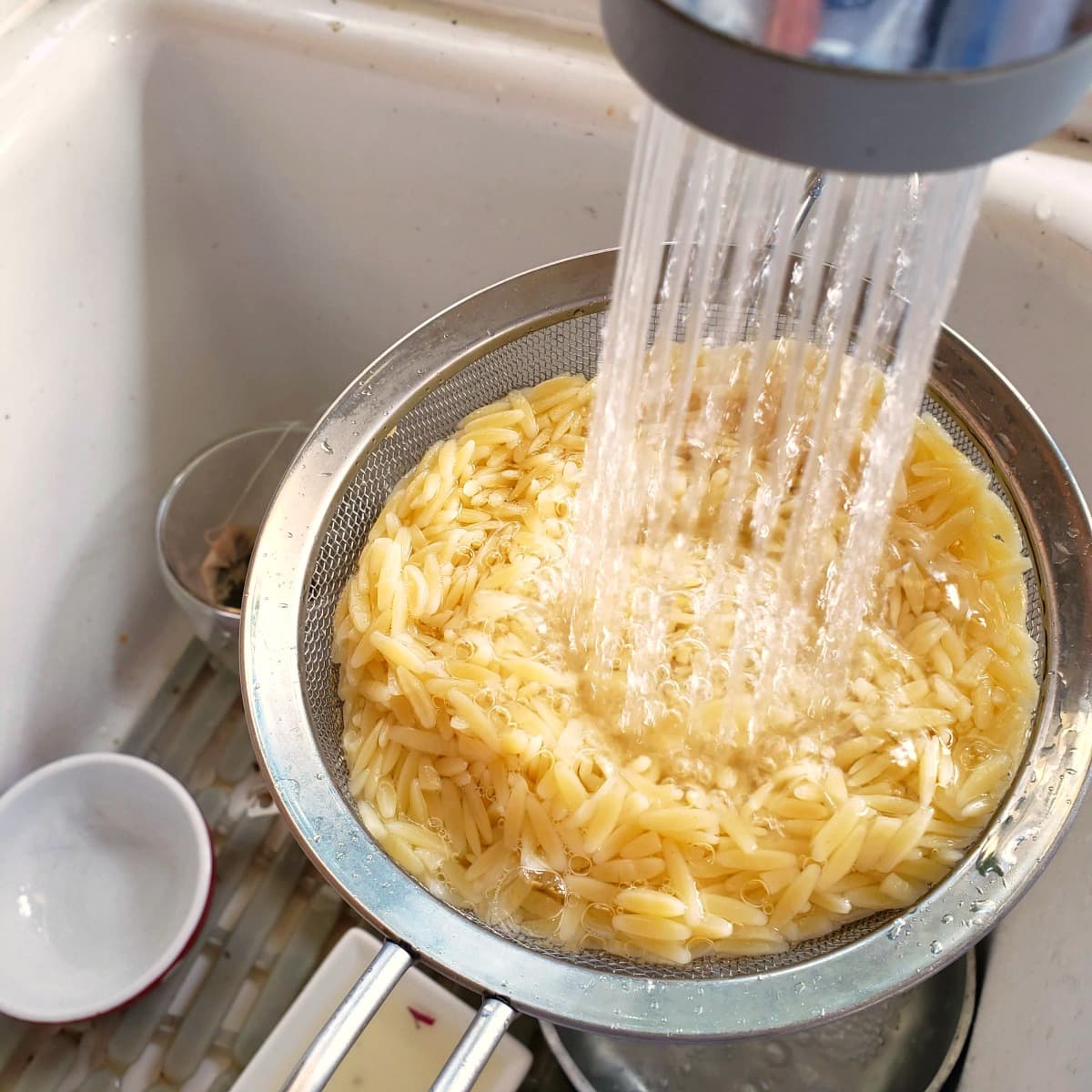 Cook the orzo, and when it is done, drain it and rinse with cold water to stop the cooking. (Pay no attention to the dirty dishes in my sink. Your kitchen doesn't have to look like a test kitchen on Bon Appetit for you to produce delicious food!)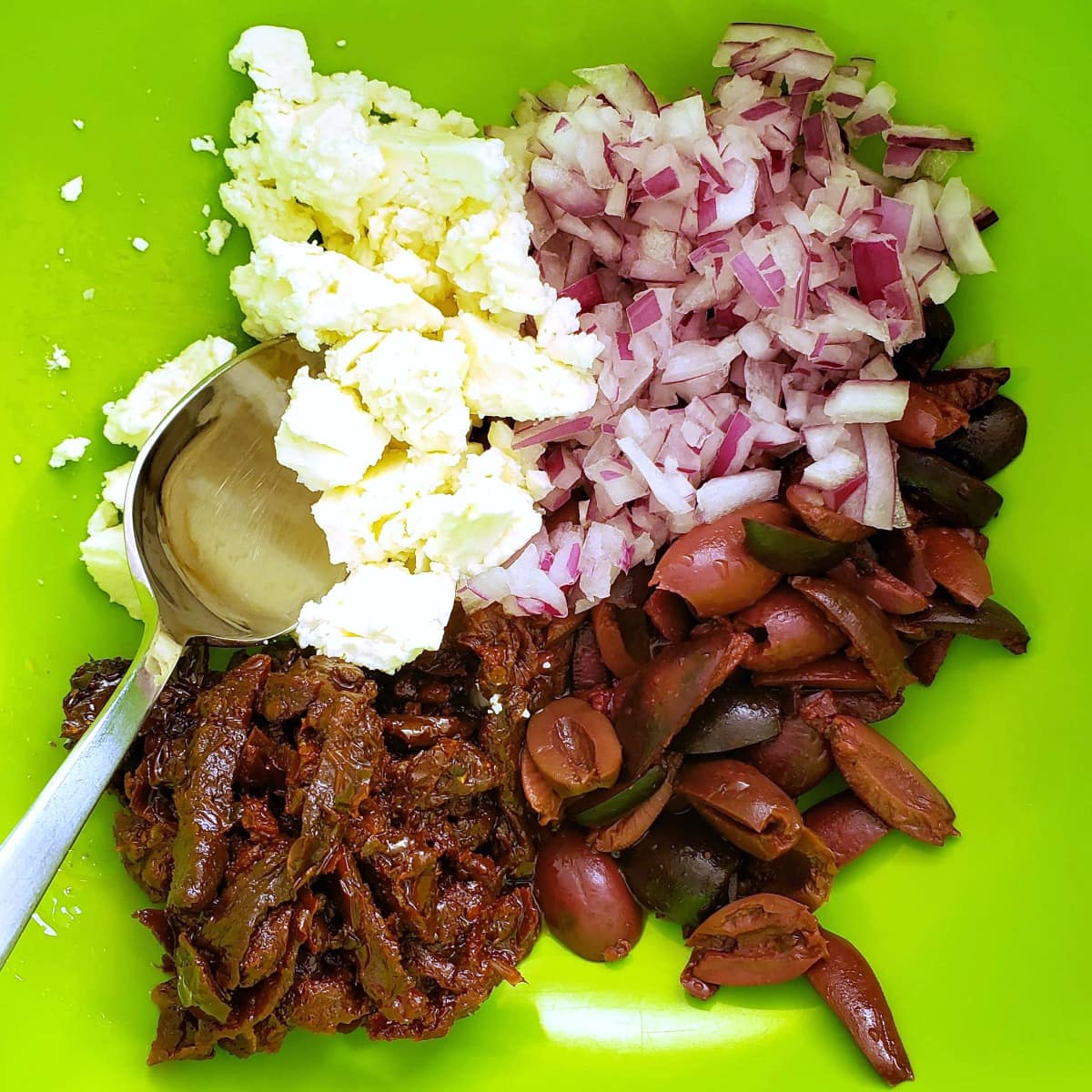 While the orzo is cooking, get out a big bowl (do you like my green salad bowl?) and toss in the onion, most of the feta, half the pine nuts, the sun-dried tomatoes and olives.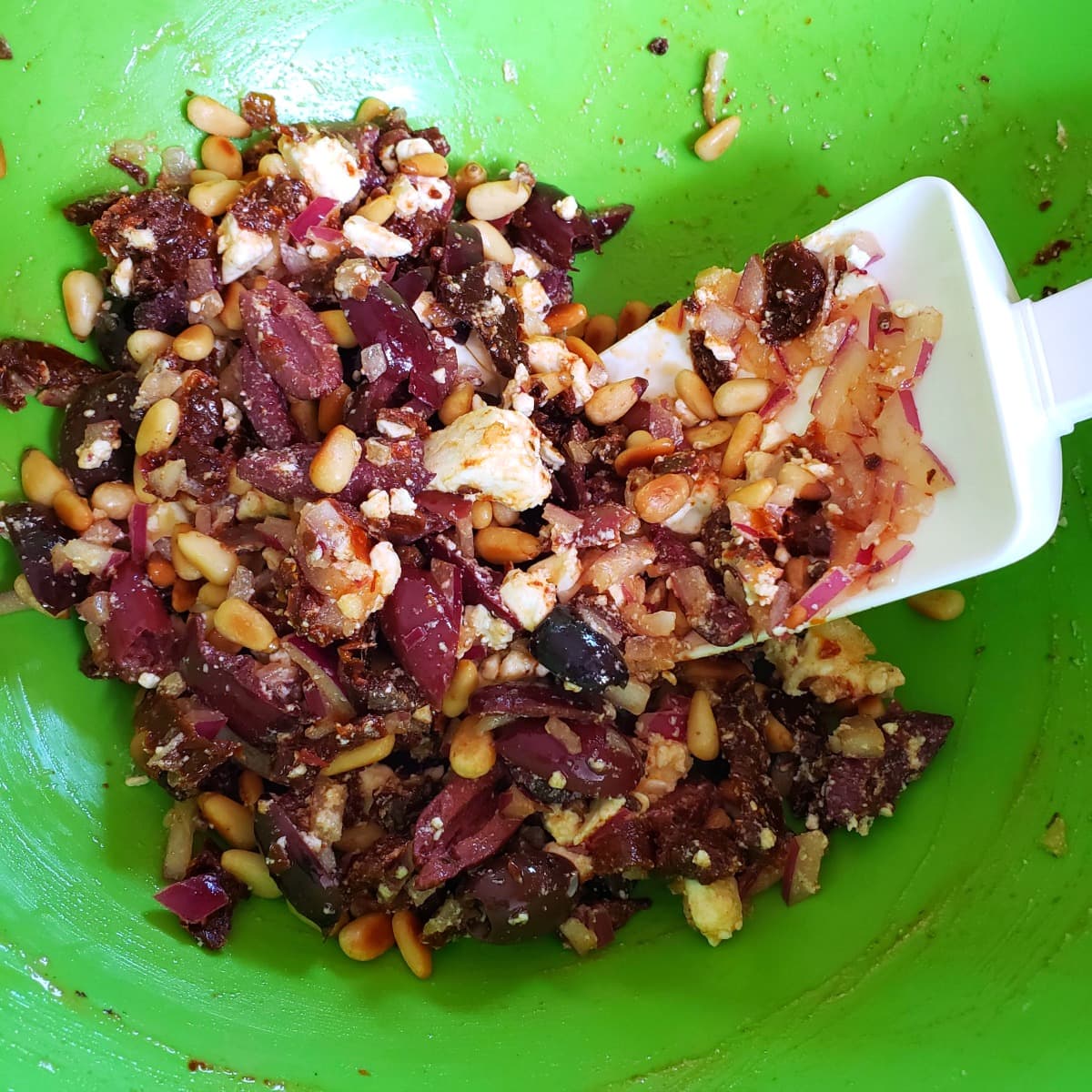 Stir it up, and don't worry that it doesn't look beautiful yet.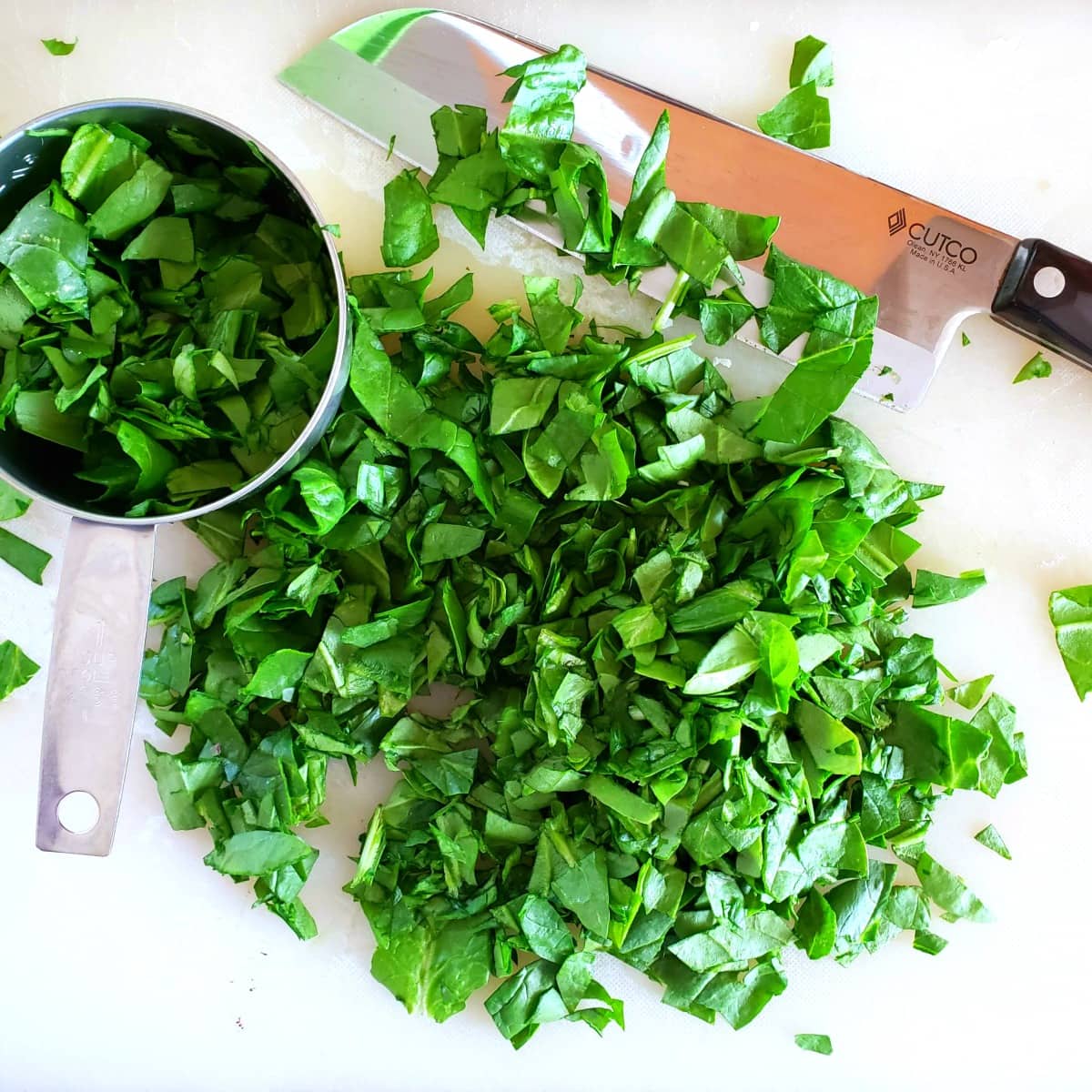 Chop the spinach. Add the spinach and orzo to the bowl.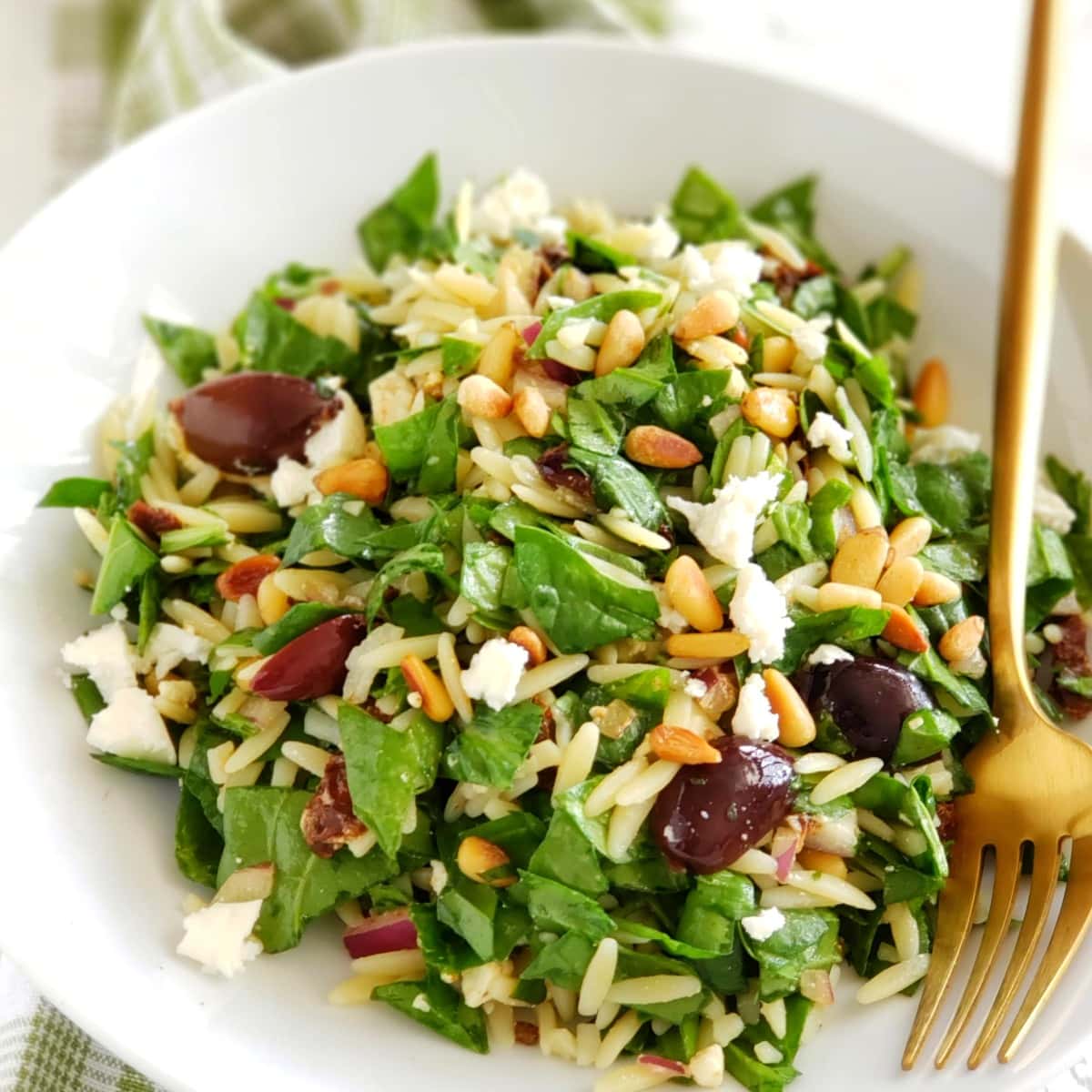 Plate it up (or should I saw bowl it up?) and sprinkle with the reserved feta and pine nuts if you like.
Let's make Spinach Orzo Salad!
Spinach Orzo Salad: A fast, easy, delicious spinachy side salad chock full of salty feta and olives, flavorful sun-dried tomatoes and toasted pine nuts. Add cooked chopped chicken or another protein to make this a main meal.
Ingredients
2 ounces uncooked orzo pasta
2 cups finely chopped, loosely packed fresh spinach
1/4 cup crumbled feta cheese
1/4 cup peeled and chopped red onion
1/4 cup toasted pine nuts
1/4 cup sun-dried tomatoes, chopped
1/4 cup sliced Kalamata olives
2 tablespoons olive oil (see note in recipe about dressing)
2 tablespoons balsamic vinegar
1/8 teaspoon dried basil (can omit if you don't have it)
1/8 teaspoon freshly ground black pepper
Directions
Bring a small pot of water to a boil over high heat. Add orzo and cook 8 minutes or until al dente. Drain, rinse in cold water, and set aside.
In a large mixing bowl, toss together spinach, feta cheese (reserve a bit for garnish), onions, pine nuts (reserve a bit for garnish), sun-dried tomatoes, and Kalamata olives. Add cooked orzo and stir well. Set aside.
Whisk together oil, balsamic vinegar, basil, and pepper in a small bowl. Pour over salad and toss. (DOROTHY'S RECOMMENDATION: Use 1 tablespoon each olive oil and balsamic, to start. Dress your salad and taste it, and if you feel you need more dressing, go ahead and add the other tablespoon of each. I found I did not need the extra dressing.)
Cover and refrigerate. Enjoy cold.
Serves 1-2, or perhaps even 3. Can easily be doubled.
Notes
Recipe source: Excerpted from "The Ultimate Cooking for One Cookbook" by Joanie Zisk. Copyright © 2019 by Simon & Schuster, Inc. Photography by James Stefiuk. Used with permission of the publisher, Adams Media, an imprint of Simon & Schuster. All rights reserved.
https://www.shockinglydelicious.com/spinach-orzo-salad/
[2]
Copyright Dorothy Reinhold | ShockinglyDelicious.com. All rights reserved.
The cookbook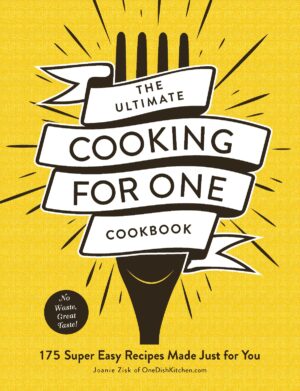 [3]This recipe is from "The Ultimate Cooking for One Cookbook [3]" by Joanie Zisk (2019 by Adams Media, an imprint of Simon & Schuster); affiliate link. It's been a wonderful resource as I get used to being an empty nester. I was so used to cooking for a family of 4 that ate like a family of 6 (teenagers have big appetites!), that it has been a real adjustment for me to scale my output down. It's a beautifully produced paperback cookbook with some color photos and 175 enticing recipes. The pages are littered with my Post-Its where I have marked what I want to try next.
I recommend this book for a gift for a singleton, a couple, empty nesters or even grandparents. There are recipes for everything from breakfast to dessert, with chapters for vegetarian main dishes and advice on cooking for one. As with all small-batch recipes, you may find that some of the recipes serve not just 1 but 2 at your house (a plus in my opinion!); your mileage may vary, and very often you can even double them if you need a bit more for a guest or to share with a neighbor.
Pin the image below for Spinach Orzo Salad to your Pinterest board to save this recipe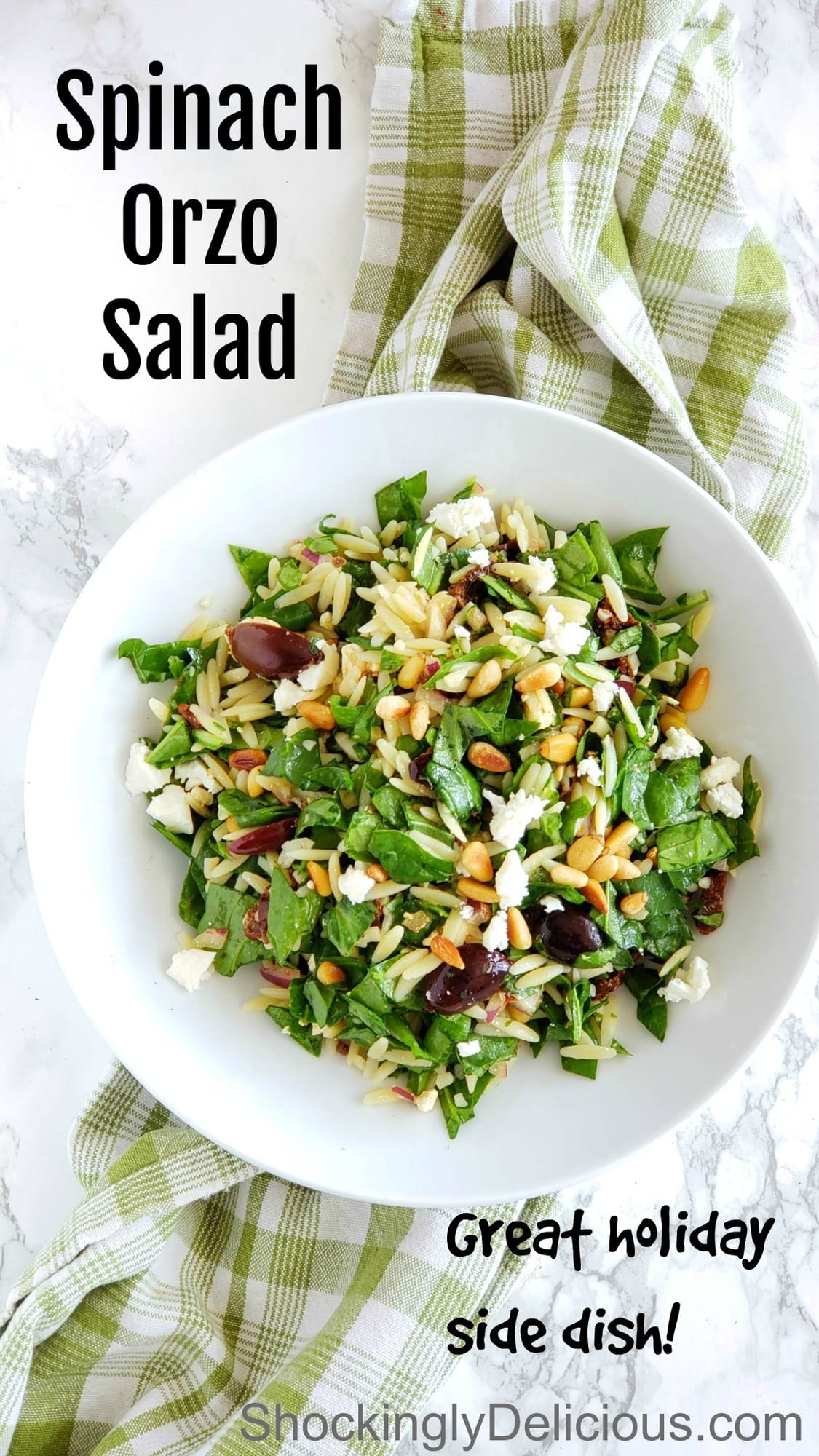 Looking for another Shockingly Delicious orzo salad?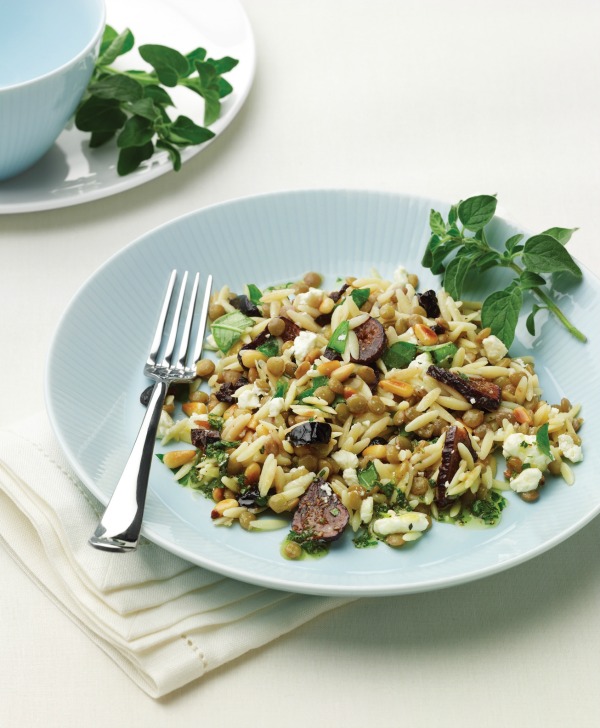 Orzo Lentil and Fig Salad [4]
Thanks for visiting…are you hungry for more? Follow Shockingly Delicious on…
FACEBOOK [5] | PINTEREST [6] | INSTAGRAM [7] | TWITTER [8]
…for all the latest recipes, ideas and updates!
This post was originally published Nov. 3, 2020 and has been refreshed and republished today.
This post may contain affiliate/referral links. It is a way for this site to earn advertising fees (at no cost to you) by advertising or linking to certain products and/or services that I approve and prefer.