Recipe: Lemony Baby Bok Choy, Apple and Miso Salad
Summary: A light, bright, sweet and crunchy baby bok choy salad or slaw with Asian inflections from miso and black sesame seeds. The apple adds sweetness and more crunch.
Ingredients
2-4 heads baby bok choy (use your judgment, depending on size)
1 large Fuji apple (or other crisp variety), skin left on
1 shallot (or use a scallion)
1 teaspoon fresh lemon juice (I used Meyer lemon)
1-2 tablespoons Miso salad dressing (Galeos brand preferred, or use your favorite)
A few pinches black sesame seeds
Instructions
Clean, dry and chop bok choy into a small dice, using both the crunchy stalks and the green leaves. Place in a large salad bowl. Core and finely chop apple; add it to the bowl. Peel and finely mince the shallot (or thinly slice the scallion); add to the bowl.
Add lemon juice and stir to combine (this will prevent the apple from darkening, and gives the salad a spark).
Add prepared Miso dressing and toss to lightly coat salad. Place salad in a pretty serving bowl and garnish with a few pinches of black sesame seeds.
This is best dressed right before you serve it. If you dress it ahead of time and let it sit, it will wilt, which is not the end of the world, but will reduce the crunch factor from the bok choy.
Serves 4.
Quick notes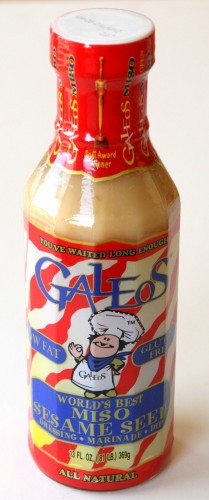 [1]Dressing: I have called for Galeos Miso Sesame Seed Dressing, because it is our family favorite, but please use whatever is your favorite. Don't let the lack of Galeos stop you from making this!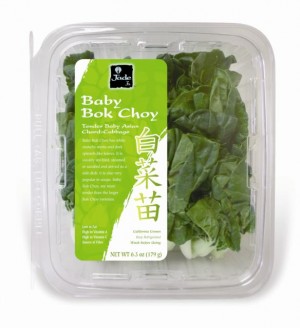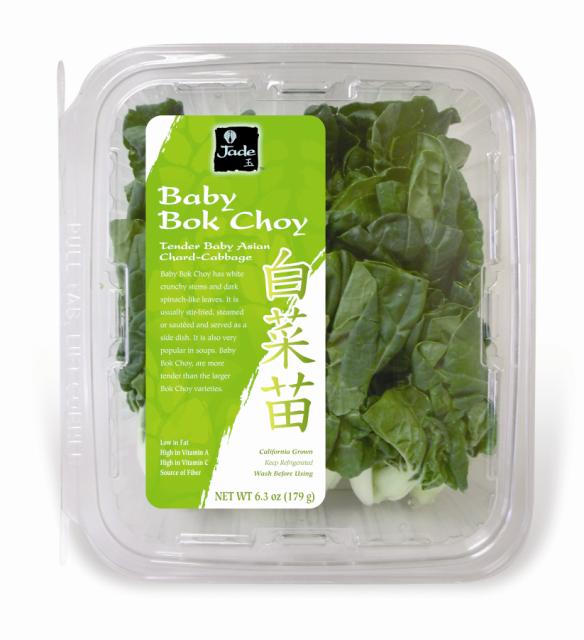 [2]Greens: To make it even faster, use Jade Asian Greens brand baby bok choy, which is washed and ready to use.
Preparation time: 10 minutes
Diet type: Vegetarian
Diet tags: Gluten free
Number of servings (yield): 4
Culinary tradition: Asian-influenced
My rating 5 stars:  ★★★★★