Turkey breast lunch meat stands in for the traditional noodles in this Keto Lasagna, which also prevents it from the usual watery problem faced by low-carb lasagna that relies on eggplant or zucchini instead of noodles.
Raise your hand if you've ever substituted zucchini or eggplant slices in your lasagna instead of using noodles. No doubt you were hoping to lower the carbohydrate count by doing so. But keep your hand raised if that resulted in watery lasagna after baking, since both vegetables have a lot of water in them which naturally releases while they cook.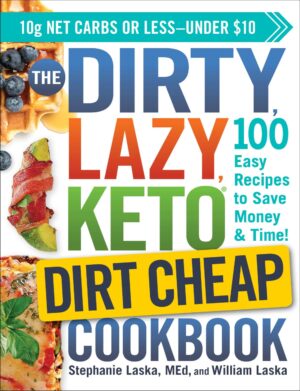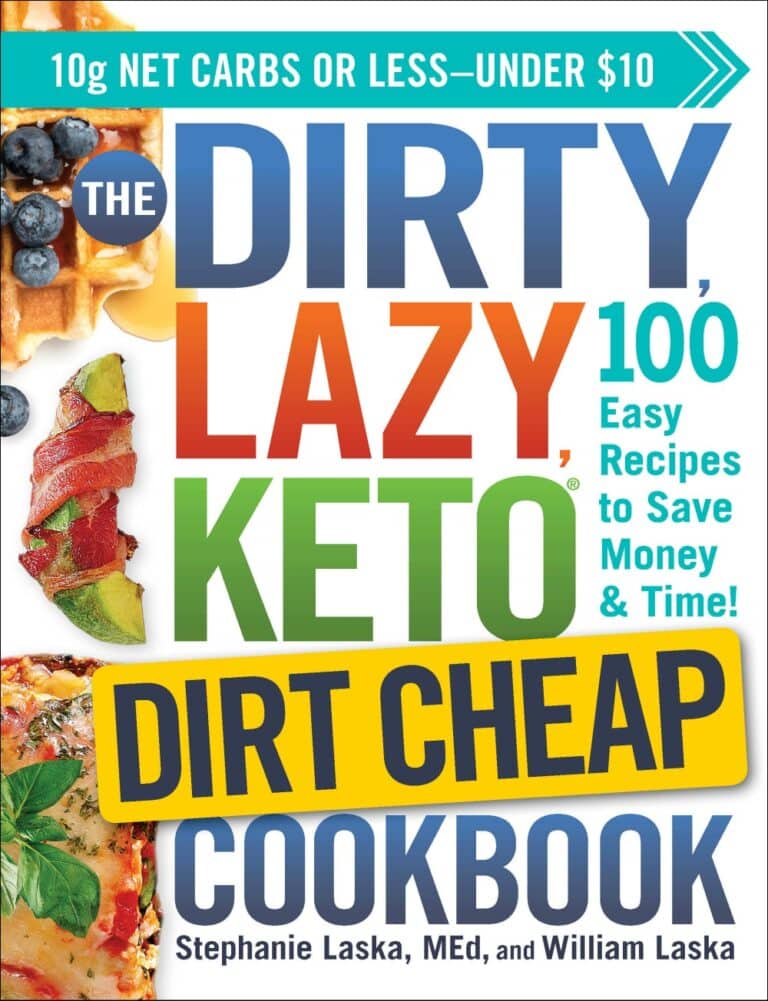 [1]Author Stephanie Laska has solved this problem for you with this recipe for Keto Lasaga from her new cookbook "The Dirty Lazy Keto Dirt Cheap Cookbook: 100 Easy Recipes to Save Money & Time [1]" (2020; Adams Media); [affiliate link]. I dabble with low-carbing, and the idea of a lazy way to do it, as well as a frugal way, appeals to me. So this cookbook is now my nighttime reading!
The author of DLK lost 140 pounds (half her body weight), and although she followed the IDEA of a keto diet, she rebelled against the stringent rules of the plan. She also couldn't afford upscale food, so she relied on regular grocery store food on a limited budget. She had "point-tracker PTSD" from years of following WW, so she refused to write down what she ate, instead mentally keeping an honest tally of her net carbs each day. The recipes in the book keep to 10g net carbs (or less) per day, and she also gives you an estimate of the cost per serving.
She's not recommending a no-carb diet (like Atkins), but rather she wants you to enjoy carbs that are high in fiber (from healthy fruits and vegetables). So instead of counting calories, protein, fat and carbs, she keeps track only of net carbs, which are the carbs remaining once grams of fiber and/or sugar alcohols are subtracted from the total carbohydrates per serving. She calls this Lazy Keto.
What is the Keto diet?
Keto, to be clear, is a low-carb, high-fat diet that is often used to lose weight. It shares similarities with the Atkins and low-carb diets, and can lower risk factors for those who have pre-diabetes or diabetes, cancer or other diseases and ailments. It involves drastically reducing carbohydrate intake and replacing it with fat, which puts your body into a metabolic state called ketosis, and makes your body more efficient at burning fat for energy. The diet is filling and the fat content is satisfying, so people find they can lose weight without counting calories or feeling hungry. Keto can cause large reductions in blood sugar and insulin levels, which is why it is sometimes used by diabetics. (It's a good idea to consult your doctor before starting a new diet.)
Tips for this Keto Lasagna recipe
This recipe makes great leftovers, so be sure to double it and make 2 pans of it if you have a lot of people at your dinner table and you want extra for lunches or another dinner.
The author of the cookbook jokes that she sometimes uses the chopped parsley to spell out DLK on the top of the lasagna like it is some kind of birthday cake. That's funny, buy hey, I like that idea, and I don't see why you couldn't spell out a message or the name of a family member on your pan of lasagna!
Her estimate of the cost per serving for this recipe is 81 cents. I live in Southern California, and I'm willing to bet my cost per serving is higher than that due to our generally higher cost of living out here, but still, this can be a budget-conscious recipe for keto followers.
It might seem like there are a lot of steps in this recipe, but really there aren't, and it is easy. It is just meticulously described so you will have absolute success the first time you make it.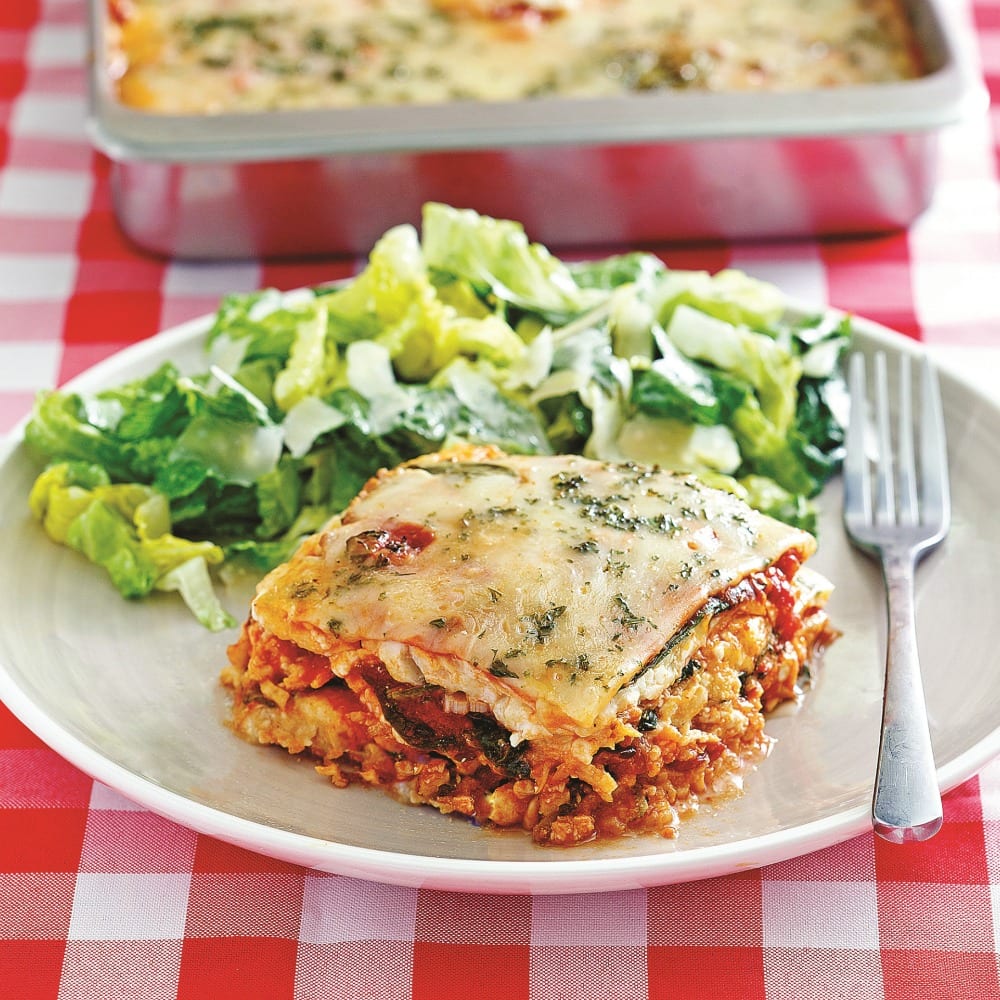 Keto Lasagna (Low-Carb, No Noodles, Gluten-Free)
Turkey breast lunch meat stands in for the noodles in this Keto Lasagna, which also prevents it from the usual watery problem of low-carb lasagna that relies on eggplant or zucchini instead of noodles.
Ingredients
1 large egg, beaten
2 cups (4% milkfat) cottage cheese
3 cups shredded whole milk mozzarella cheese, divided use
1 cup grated Parmesan cheese, divided use
2 tablespoons olive oil
1/4 teaspoon salt
1 (24-ounce) container pasta sauce (no-sugar-added variety), divided use
1 (16-ounce) package thinly sliced oven-roasted deli turkey breast, divided use
1 (8-ounce) bag fresh spinach, divided use
1 tablespoon finely chopped fresh parsley, for garnish
Directions
Heat oven to 375F degrees. Grease a 9- by 13-inch lasagna pan or baking dish.
In amdeium bowl, combine egg, cottage cheese, 2 cups mozzarella, 1/2 cup Parmesan, olive oil and salt (Dorothy's note: I would omit the salt because all other ingredients are salty).
Evenly cover bottom of pan with 1 cup pasta suace. On top of sauce, create single layer of sliced turkey, slightly overlapping each piece.
Gently spread half of cheese mixture on top of turkey. Then evenly spread half the bag of spinach on top of cheese.
Top spinach with an even layer of 1 cup pasta suace, and the create second layer of turkey, slightly overlapping each piece as before.
Top turkey evenly with remaining half of cheese mixture. Spread remaining spinach evenly on top of cheese.
Add remaining turkey over spinach, slightly overlapping each piece. Top the turkey layer with remaining pasta sauce. Evenly spread remaining 1 cup mozzarella and 1/2 cup Parmesan on top of pasta sauce. Sprinkle parsley on top of lasagna.
Cover with foil and bake 45 minutes. Let cool 30 minutes covered, then cut and serve.
Serves 12.
Notes
Recipe source: Excerpted from "The DIRTY, LAZY, KETO Dirt Cheap Cookbook" [1] by Stephanie Laska and William Laska. Copyright © 2020 by Stephanie Laska and William Laska. Used with permission of the publisher, Adams Media, an imprint of Simon & Schuster, Inc. All rights reserved.
https://www.shockinglydelicious.com/keto-lasagna/
[3]
Copyright Dorothy Reinhold | ShockinglyDelicious.com. All rights reserved.
Pin the image below to your Pinterest board to save this recipe for Keto Lasagna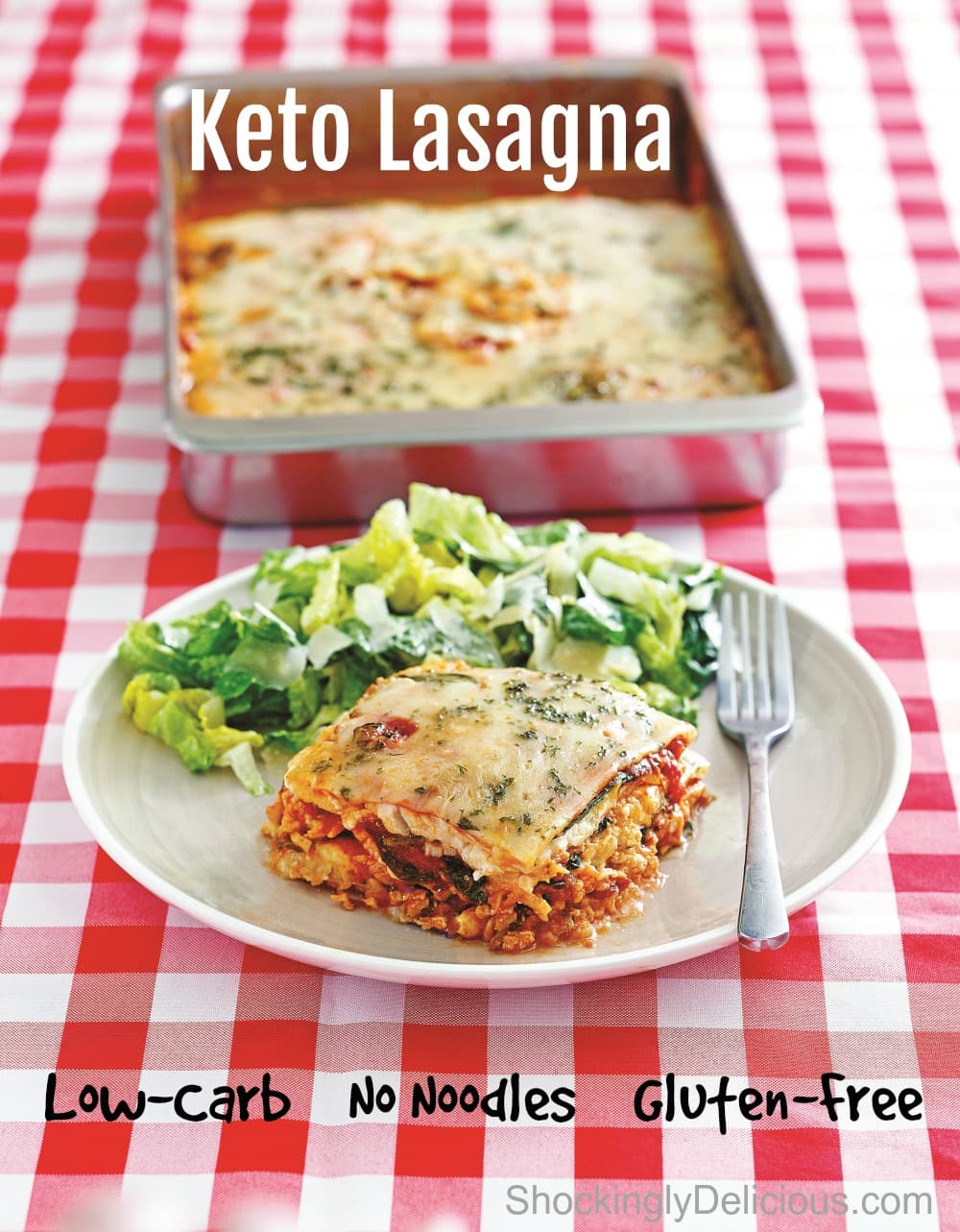 Looking for more Keto dinner recipes?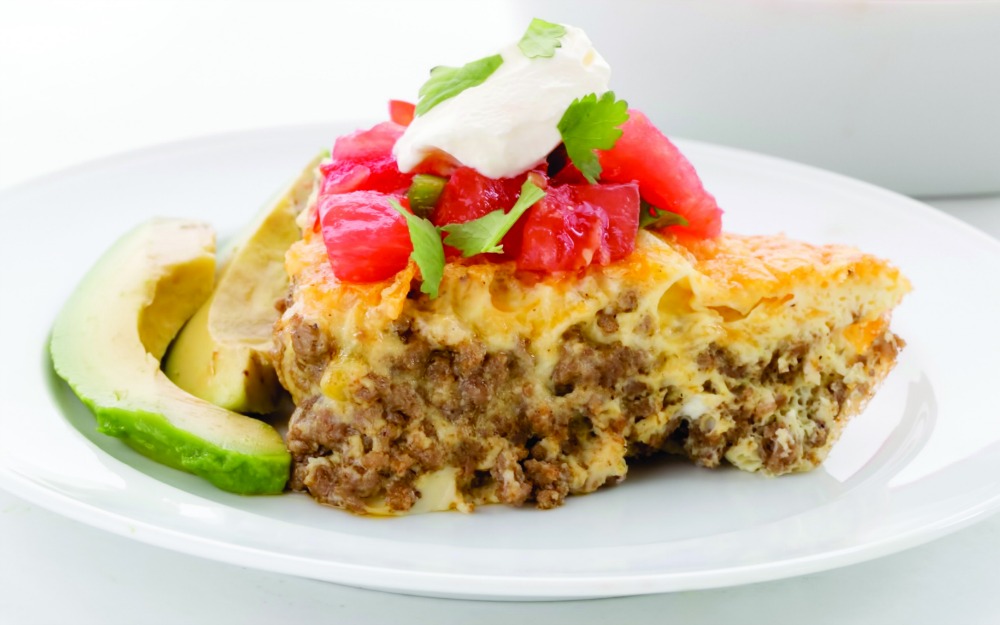 Easy Taco Pie [4]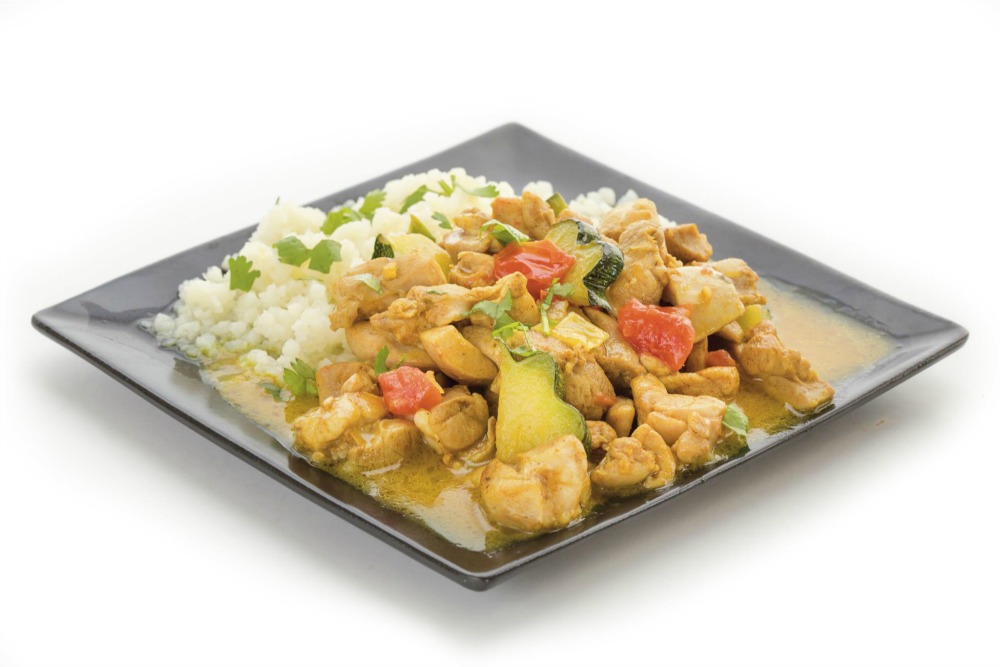 Thanks for visiting…are you hungry for more? Follow Shockingly Delicious on…
FACEBOOK [6] | PINTEREST [7] | INSTAGRAM [8] | TWITTER [9]
…for all the latest recipes, ideas and updates!
This post may contain affiliate/referral links. It is a way for this site to earn advertising fees (at no cost to you) by advertising or linking to certain products and/or services that I approve and prefer.