Recipe: Gluten-Free Sweet Potato Biscuits
Summary: A pretty orange color and a nice touch of spice highlight these easy, tasty sweet potato biscuits. Halve and fill with a slice of ham, top with a scrambled or fried egg and a dash of maple syrup for a hearty breakfast sandwich.
Ingredients
1 1/2 cups Gluten-Free All-Purpose Flour (see recipe below); more for dusting
1/2 cup cornstarch
2 tablespoons firmly packed brown sugar
1 tablespoon baking powder
1 teaspoon ground cinnamon
3/4 teaspoon xanthum gum
1/2 teaspoon baking soda
1/2 teaspoon table salt
1/2 teaspoon grated nutmeg
1/8 teaspoon ground ginger
6 tablespoons (3/4 stick) cold unsalted butter, cut into pieces
1 large egg
1 cup mashed, peeled cooked sweet potatoes (2 medium)
6 tablespoons whole milk
1 tablespoon unsalted butter, melted (optional)
Instructions
Heat the oven to 400°F. Line a baking sheet with parchment paper.
In a large bowl, whisk together the flour, cornstarch, brown sugar, baking powder, cinnamon, xanthum gum, baking soda, salt, nutmeg, and ginger until well combined. Add the butter pieces. Using a pastry blender, a fork, or two knives, cut in the butter until the mixture resembles coarse crumbs. Make a well in the center and set aside.
In small bowl, using a wire whisk, lightly beat the egg. Stir in the mashed sweet potatoes. Gradually whisk in the milk. Pour the liquid mixture into the well in the flour mixture all at once and stir with a fork just until the dry ingredients are moistened and the mixture comes together into a soft dough.
Place the dough on a board or other surface lightly dusted with gluten-free all-purpose flour. With lightly floured hands, gently pat into a flat disk about 3/4 inch thick. Using a 2-inch biscuit cutter dipped in flour, cut out as many biscuits as possible. Gently gather the scraps into a ball, pat out, and cut out more biscuits. Place the biscuits about 1 inch apart on the prepared baking sheet. Brush the tops of the biscuits with melted butter, if desired.
Bake until the biscuits are golden brown, 15 to 20 minutes. Immediately transfer to a wire cooling rack. Serve warm.
Makes about 12 biscuits.
Source
"Gluten-Free Breakfast, Brunch & Beyond," by Linda J. Amendt. Recipes and photo used with permission from The Taunton Press. The publisher sent a copy of the book for review, and is providing the winners with copies. 
Preparation time: 15 minutes
Cooking time: 20 minutes
Diet type: Vegetarian
Diet tags: Gluten free
Number of servings (yield): 12
Culinary tradition: USA (Southern)
To make the biscuits, you will need her Gluten-Free Flour recipe, below.
Recipe: Gluten-Free All-Purpose Flour
Summary: A good gluten-free all -purpose baking flour to substitute for regular all-purpose flour when baking gluten-free recipes.
Ingredients
4 cups finely ground or stone-ground white-rice flour
2 cups stone-ground brown-rice flour
2 cups tapioca flour or tapioca starch
1 cup potato starch (not potato flour)
Instructions
In an extra-large bowl or container, combine the rice flours, tapioca flour, and potato starch. Whisk together until the ingredients are thoroughly blended. Use a large spoon to bring the flour from the bottom of the bowl up to the top and whisk again. Repeat a few times to make sure the flours are evenly distributed throughout the entire mixture.
Store the flour in an airtight container or zip-top storage bag at room temperature for up to 1 month. For longer storage, keep the flour in the refrigerator or freezer. Allow the flour to come up to room temperature before using.
Lightly stir the flour before measuring. Spoon the flour into the measuring cup and level off the top with a straight-edged utensil, such as the back of a knife.
Makes 9 cups.
Source
"Gluten-Free Breakfast, Brunch & Beyond," by Linda J. Amendt. Used with permission from The Taunton Press.
Preparation time: 5 minutes
Diet type: Vegetarian
Diet tags: Gluten free
Number of servings (yield): 9 cups
Culinary tradition: USA (General)
Our Twelve Loaves bakers this month are: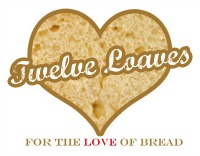 [25]Would you like to join us in baking your favorite October root vegetable bread recipe for #TwelveLoaves this month? Here's how:
1. Wording: When you post your Twelve Loaves bread on your blog, make sure you mention the Twelve Loaves challenge in your blog post; this helps us to get more members as well as share everyone's posts. Please make sure your bread is inspired by this month's theme – root vegetables – with a yeast or quick bread, either a single loaf or individual breads. This includes muffins, scones, flatbreads, crackers, pretzels, etc. What's considered a root vegetable? Try onion, carrots, beets, yam, radish, beet, garlic, parsnip, yam, potato, sweet potato, turnip and fennel.
2. Link it up: Please link your post using the linky tool at the bottom of my blog. It must be a bread baked to this Twelve Loaves theme.
3. Deadline: Post your Twelve Loaves bread that you baked in October 2013 on your blog by Oct. 31, 2013.
Would you like to bake along with us? #TwelveLoaves is a monthly bread baking party created by Lora from Cake Duchess [2] and we welcome new members. #TwelveLoaves runs so smoothly thanks to the help of Paula from Vintage Kitchen Notes [26] and Renee from Magnolia Days [24]. Follow @TwelveLoaves on Twitter to see what's freshly baked, and follow our Pinterest board [27].
Happy baking!