Recipe: Avocado Lemon Grass Ice Cream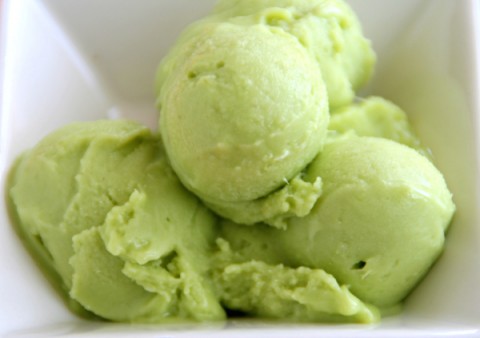 [1]Summary: Creamy, sweet, lemony, a soft green in both taste and color — this is a flavor combination made in ice cream heaven. The texture is almost chewy, like a good gelato!
Ingredients
2 ripe California avocados (6-7 ounces each)

(I prefer Haas avocados)

3 1/2-4 tablespoons freshly squeezed Meyer lemon juice
3/4 cup half and half
1 cup sugar
2 tablespoons Gourmet Garden Lemon Grass Herb Blend [2]
Instructions
Cut avocados in half, remove pits and spoon flesh into a blender or small food processor. Whirl for about 30 seconds, stopping to scrape down the sides as necessary. It will make a smooth paste.
Scrape paste into a lidded quart container. Stir in lemon juice, half and half, sugar and lemon grass, until well combined and sugar has dissolved.
Put lid on and refrigerate until cold, at least 3 hours or overnight. (The lemon juice will keep it from becoming brown.)
Pour avocado mixture into ice cream maker and freeze according to manufacturer's directions. This should take about 30 minutes.
Serve immediately, or return ice cream to lidded container and freeze.
Makes 6-8 servings. Small servings suffice!
Quick notes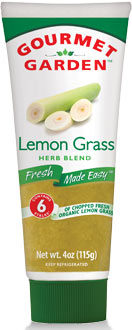 [3]–I am indebted to Sandy Hu for the inspiration for my ice cream [4]!
Preparation time: 10 minutes
Cooling time: 3 hours + 30 minutes in the ice cream freezer
Diet type: Vegetarian
Number of servings (yield): 6-8 (small servings)
Culinary tradition: USA (Nouveau)
My rating 5 stars:  ★★★★★
What else interesting have you done with avocados? Tell me in the comments!