Recipe: Yogurt, Farro and Fruit Breakfast Parfait
Summary: A healthy breakfast parfait layered with goat yogurt, farro and fresh fruit will power you through the morning.
Ingredients
Redwood Hill Farm Goat Milk Yogurt (I used plain, but you can use any flavor you prefer)
Melissa's Farro, cooked following package directions and cooled
Fresh cut fruit (kiwi or banana, berries or peaches; you can match the fruit to the yogurt if you like)
Instructions
Layer yogurt, then farro, then fruit in a glass or parfait glass. It's more filling than you think, so start small. Repeat layers if you like.
Serve with a long-handled spoon.
Goat yogurt may be helpful to people who are allergic to cow milk or who have lactose intolerance. Often they are able to consume goat milk products instead. Redwood Hill Farm is the first certified humane goat dairy in the U.S. [3] Happy, well treated goats make delicious yogurt!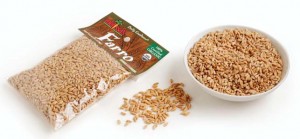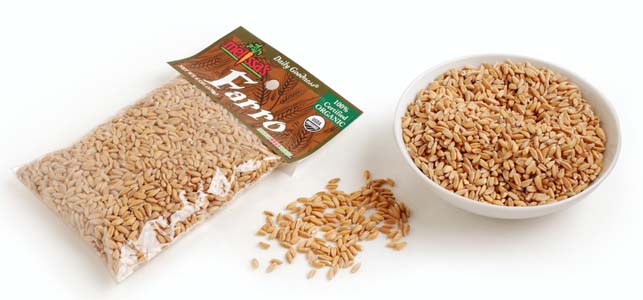 [5]Farro is a nutritious whole grain with a nutty flavor and chewy bite. It cooks in about 35 minutes, and can be used in place of rice or barley. Serve it for breakfast, as in this parfait, toss it in salads for lunch, or as a grain side dish for dinner. It is available in a package, as shown here, or sometimes in bulk at health or specialty food stores. Melissa's Produce sent a sample of the farro for recipe testing.
Preparation time: 5 minutes
Diet type: Vegetarian
Culinary tradition: USA (Nouveau)
My rating 5 stars:  ★★★★★