Recipe: White Bean Cilantro Chopped Vegetable Salad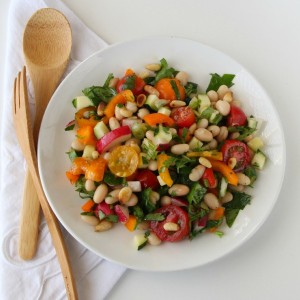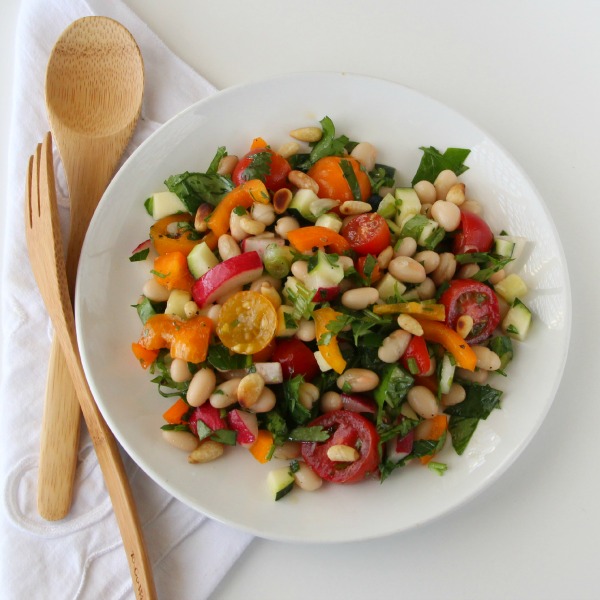 [1]Summary: Overflowing and chunky with vegetables, this healthy salad can be a vegan main dish or side dish, and makes a great potluck offering.
Ingredients
2 (15-ounce) can small white beans, drained, rinsed and drained again
12 ounces grape tomatoes, halved (mixed colors are nice)
1 small zucchini, diced small
3 mini bell pepper, stemmed, seeded and diced small (mixed colors are nice)
5-7 radishes, stemmed and diced small
1 cup chopped fresh Italian parsley
1 cup chopped fresh cilantro
2 scallions, chopped
3 1/2 tablespoons olive oil
3 1/2 tablespoons lemon juice
Pinch kosher salt
Freshly ground black pepper
Garnish: toasted pine nuts (optional)
Instructions
Into a large bowl, place the white beans. Add everything else – tomatoes through black pepper, and mix gently but well with a large spoon.
Taste and adjust lemon juice and salt level to your liking. Serve immediately or refrigerate for later.
Serve on plates or in wide, flat bowls, topping each with a tablespoon of toasted pine nuts if you like.
Serves 4-5 for dinner, or more for a side salad. [2]
Recipe source
Dorothy Reinhold | Shockingly Delicious
Sunday Supper [3]
See this page [4] for all the wonderful #SundaySupper dishes I have made since I joined this group, and links to all the other delicious dishes made by my fellow cooks.
Preparation time: 20 minutes
Diet type: Vegan
Diet tags: Low calorie
Number of servings (yield): 4
Culinary tradition: USA (General)
My rating 5 stars:  ★★★★★ 
Today's Sunday Supper recipes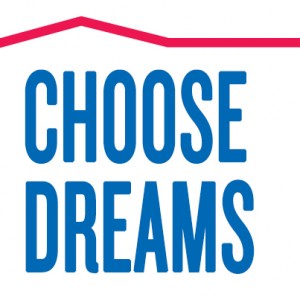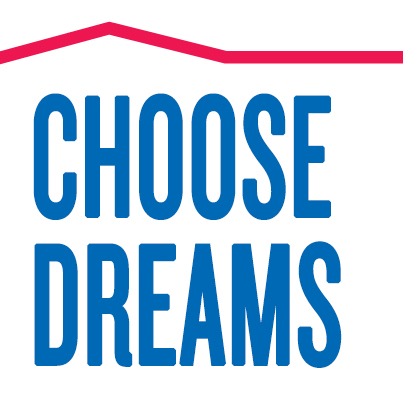 [5]Today our Sunday Supper cook's club is celebrating Recipes from the Garden, sponsored by American Family Insurance, and hosted by Jennifer of Peanut Butter and Peppers [6]. American Family Insurance invites you to follow their #Choose Dreams Pinterest board [7], and to connect with them on their website [8], or on social media at LinkedIn [9], Youtube [10], Google+ [11], Twitter [12], Facebook [13] or Pinterest [14].
Join the grub club with us and muck around in the dirt, then pick something from the list below to grace your table!
Join us around the family table for #SundaySupper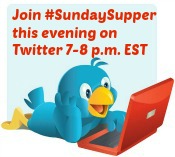 [35]
Twitter how-to

: Follow the #SundaySupper hashtag throughout the day on Twitter to see our recipes. To join the conversation anytime, simply use the #SundaySupper hashtag to share your favorite tips and recipes.
Pinterest: Check out our #SundaySupper Pinterest board [36] for more recipes and photos.

Join

: To join the Sunday Supper Movement, sign up by clicking here → Sunday Supper Movement [37].
Disclosure: This post is sponsored by American Family Insurance. All opinions are my own.