Recipe: Smoked Salmon Dip with Greek Yogurt and Capers
Summary: Smoky, creamy and with a salty pop from the capers, this Smoked Salmon Dip is versatile as a shared lunch or appetizer, scooped onto pita wedges.
Ingredients
1 (7-ounce) container Greek yogurt (I used Fage 2%)
4 ounces hot-smoked salmon
1 tablespoon capers
2-4 pita breads
Garnish: Chopped tomatoes (optional)
Instructions
Scoop the yogurt into a bowl. Using your fingers, flake the salmon into the bowl, and stir to combine. You can stir well to make sure it is a uniform consistency, or stir lightly and leave it more rustic looking.
Scrape into a serving bowl or plate. Drain capers and sprinkle decoratively. Surround it with chopped tomato if you are using that.
Cut pita breads into wedges and serve alongside. If sharing this for a meal for 2, count on 1 pita per person. If serving as an appetizer for more people, you'll need at least 4 pita breads.
Serves 2-6
Recipe source
Dorothy Reinhold | Shockingly Delicious. Modeled after a similar dip from True Food Kitchen restaurant.
Sunday Supper
See this page [1] for all the wonderful #SundaySupper dishes I have made since I joined this group, and links to all the other delicious dishes made by my fellow cooks.
Preparation time: 5 minutes
Diet type: Pescatarian
Diet tags: Gluten free
Number of servings (yield): 2
Culinary tradition: USA (General)
My rating 5 stars:  ★★★★★ 
Today's Sunday Supper recipes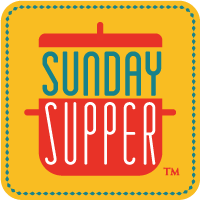 [2]This week our #SundaySupper blogger crew is celebrating Easter and Passover, hosted by Alaiyo of Pescetarian Journal [3]. Take a look at our tempting feast!
Breakfast/Brunch
Appetizers:
Savory and Sweet Breads:
Sides and Salads:
Main Dishes:
Desserts:
Join us around the family table for #SundaySupper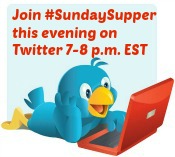 [46]
Save
Save