Print This Post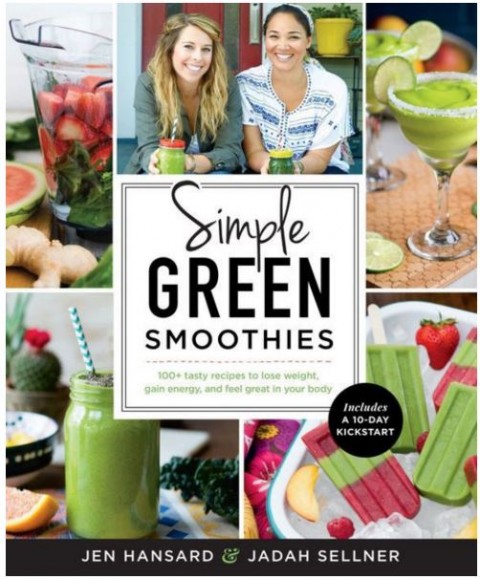 If you could transform your health with one simple habit, would you do it?
Oh kale yeah!
Adding more vegetables and fruits to your diet is one of the best things you can do for yourself, and one of the easiest ways to do it is by adding a green smoothie to your day.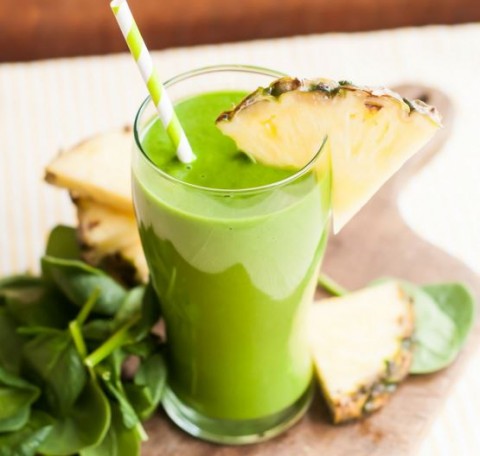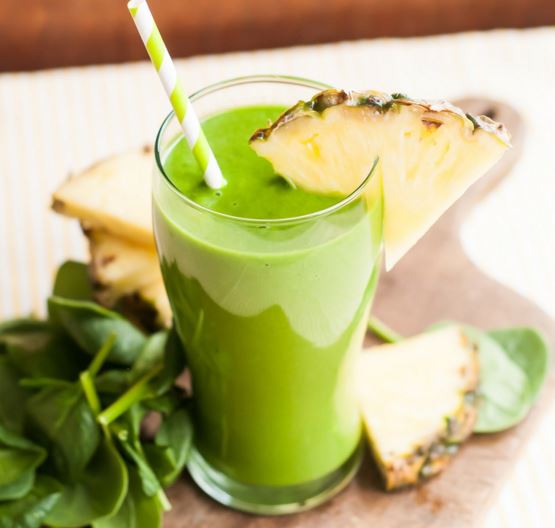 Sounds simple, right? You don't have to count calories or eliminate entire groups of food (well, maybe ditching junk candy would be a good idea). Instead, simply drink a green smoothie a day. It is packed with dark leafy greens, some fruit to sweeten it up a bit, and a plethora of vitamins, minerals, antioxidants and things your body craves.
That's the premise behind the new cookbook "Simple Green Smoothies: 100+ tasty recipes to lose weight, gain energy and feel great in your body," by Jen Hansard and Jadah Sellner (Rodale, $24.99).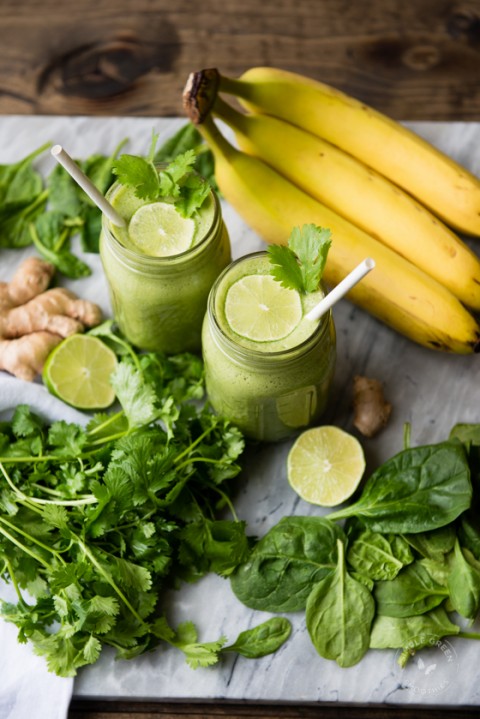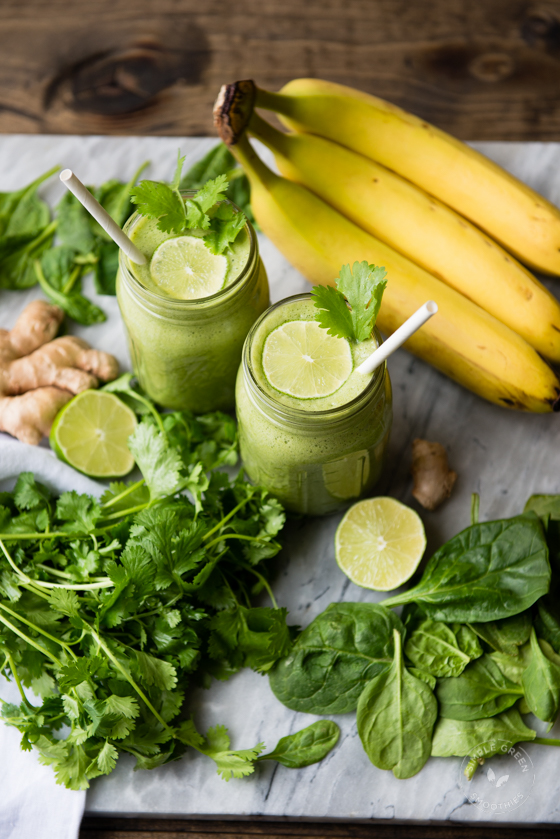 It includes a 10-day kick start to get you acclimated, and a handy shopping list, along with advice about how to ease into the green smoothie regime.
Over the years, I've made some darn good green smoothies here and there, including
…but never every day.
Today, as a new season dawns, I am welcoming Spring by pledging to add a green smoothie to my morning. I'd like to be more plant-based, drop a few pounds, and feel more energetic. #Goals, right?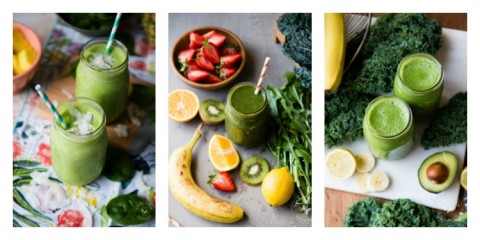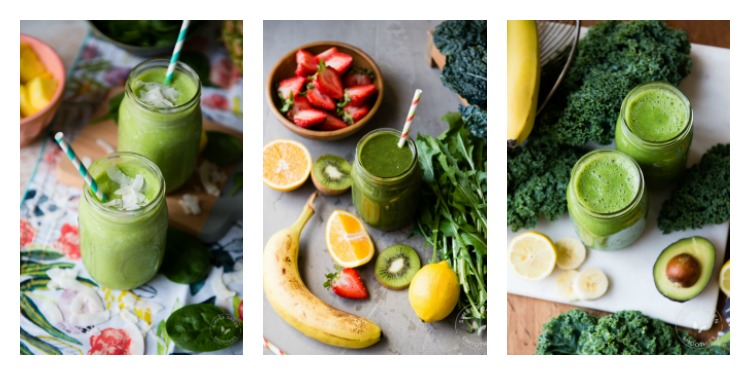 Cookbook giveaway!
Want to join me? I'm giving away a copy of "Simple Green Smoothies" to one lucky reader. Simply enter through the Rafflecopter widget below, and it will guide you through entering. Once you leave a comment, you'll have additional chances to enter. (Must be a U.S. resident 18+ with a U.S. mailing address. Legal fine print here.)
Cheers to your good health!
Below is a handy graphic you can PIN to remember this book: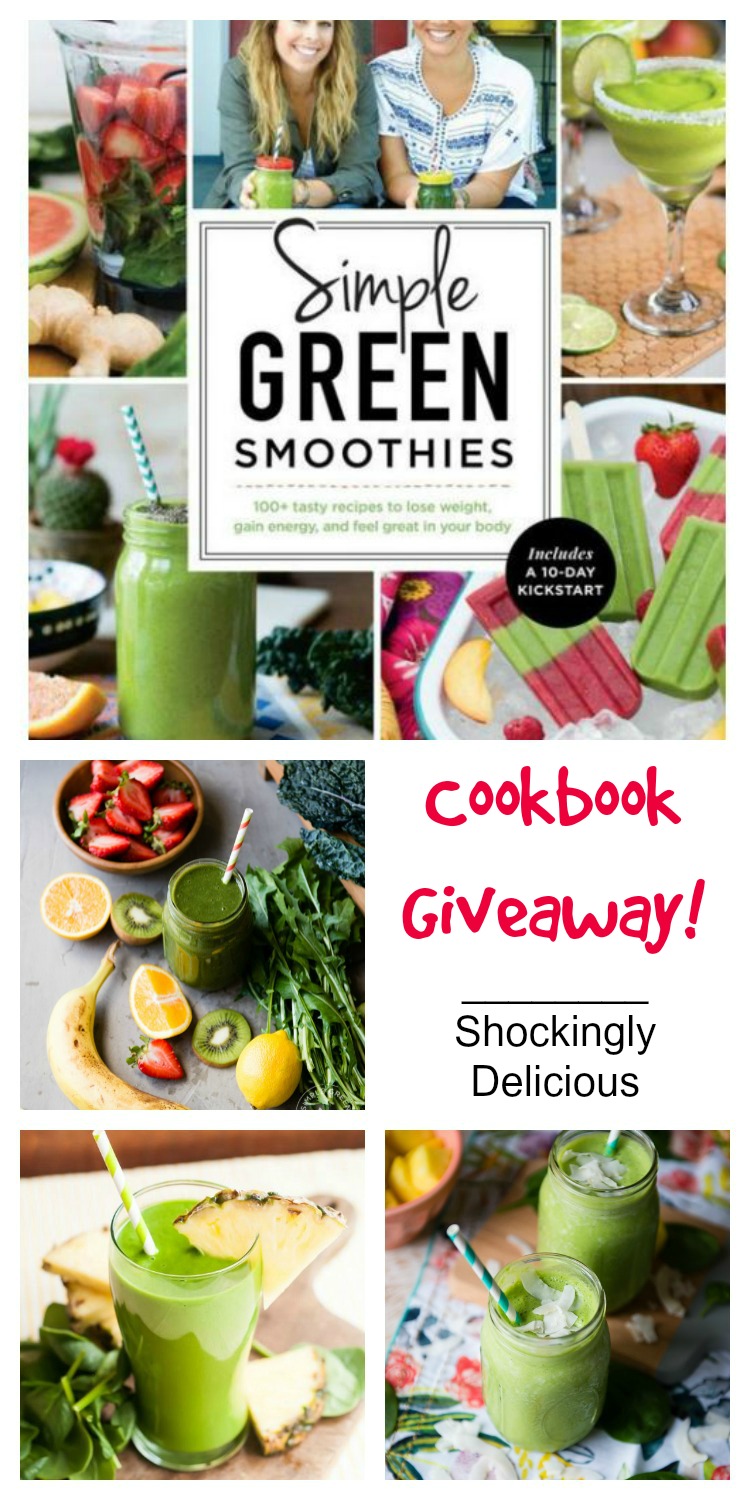 Disclosure: The publisher sent a copy of the book for review, and will send the winner a copy of the book. Readers, thanks for supporting the brands, products and producers that I love, which helps support Shockingly Delicious. Photos by Simple Green Smoothies.