Recipe: Quick Pumpkin Butter
Summary: A handy can of pumpkin puree, some spices and a secret ingredient yield a fast condiment great for toast, a sandwich spread or with roasted meats.
Ingredients
1 (15-ounce) can pumpkin puree
1/2 cup pure maple syrup
1 (5.5-ounce) can apple juice
1 1/2 teaspoons pumpkin pie spice blend
1 tablespoon boiled apple cider (optional)
Instructions
Add all ingredients to a small saucepan and heat until boiling. Turn heat down to the lowest simmer and cook, uncovered, for about 20 minutes, stirring frequently.
Remove from heat and spoon into a squeaky-clean jar with a lid. Store in refrigerator.
Source
Recipe by Dorothy Reinhold | Shockingly Delicious
[1]What is boiled cider?
Simply apple cider that is boiled down to a 7:1 ratio. Boiled cider is my secret ingredient for anything I make that has apples in it. In this case I am using it to give a little spark and tang. You can leave it out if you want, but if you get some, it will definitely make the difference in your apple sauce, apple crisp and apple pie.
Cooking time: 25 minutes
Diet type: Vegan, vegetarian
Diet tags: Reduced fat, Gluten free
Number of servings (yield): 6
Culinary tradition: USA (Traditional)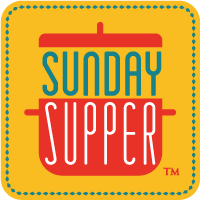 [2]This week our #SundaySupper blogger crew is all about squashin' winter, hosted by Heather of girlichef [3]. Check out the variety of things we have cooked up for you! Try this Quick Pumpkin Butter or find something else from the menu below that floats your boat:
Breakfasts and Breads
Appetizers, Starters, and Condiments
Soups, Sandwiches, and Salads
Main Dishes
Side Dishes
Desserts
Wine Pairing Recommendations for Squashin' Winter #SundaySupper [47] from Enofylz Wine Blog
Join us around the family table for #SundaySupper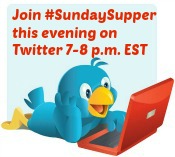 [48]