Print This Post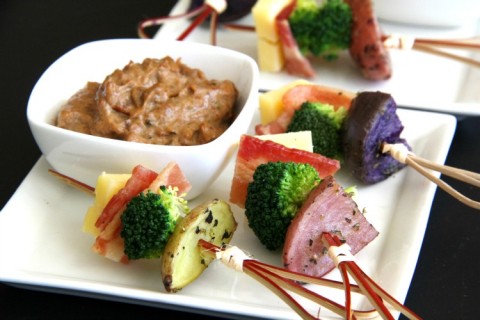 JAN. 18, 2016 UPDATE: This recipe won the Readers' Choice "Let's Poutine" Award. Yahoo! Now that's all the more reason for you to make it! 
*  *  *  *  *  *  *  *
If you know what poutine is, you might want to slap me today, because I'm taking liberties with what is essentially Canada's national dish.
Poutine, for those who haven't visited The True North, is French fries topped with cheese curds and doused in scalding hot gravy that melts the cheese curds and sogs up the fries. What's a cheese curd? They're milk solids that form when milk is curdled using enzymes or bacteria, as is done in cheese making. They're like little coagulated faux cheese nuggets, and they kind of make a squeaking noise when you chew them.
Poutine is WAY more than the sum of its three parts. It's bar food, hangover cure, diner dish, food truck trend, midnight meal, comfort comestible. It serves all purposes. Poutine is queen.
I march to my own drummer, though, so when invited to by the Idaho Potato Commission to dream up (yes, poutine dreams are a thing) a creative Shockingly Delicious version of poutine, I thought of what I often like to eat with my spuds.
Caramelized onions
Aged cheddar cheese
Bacon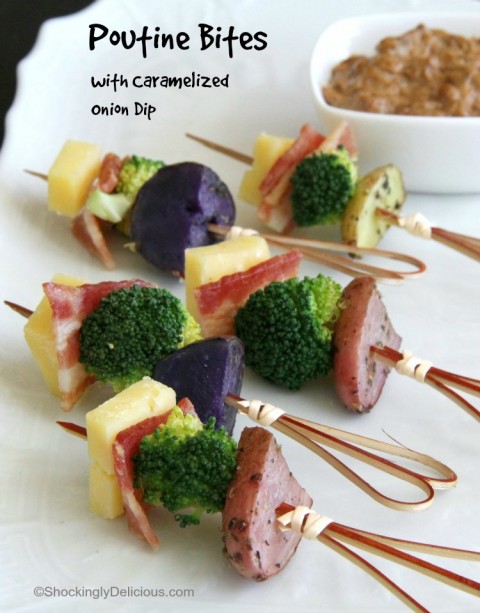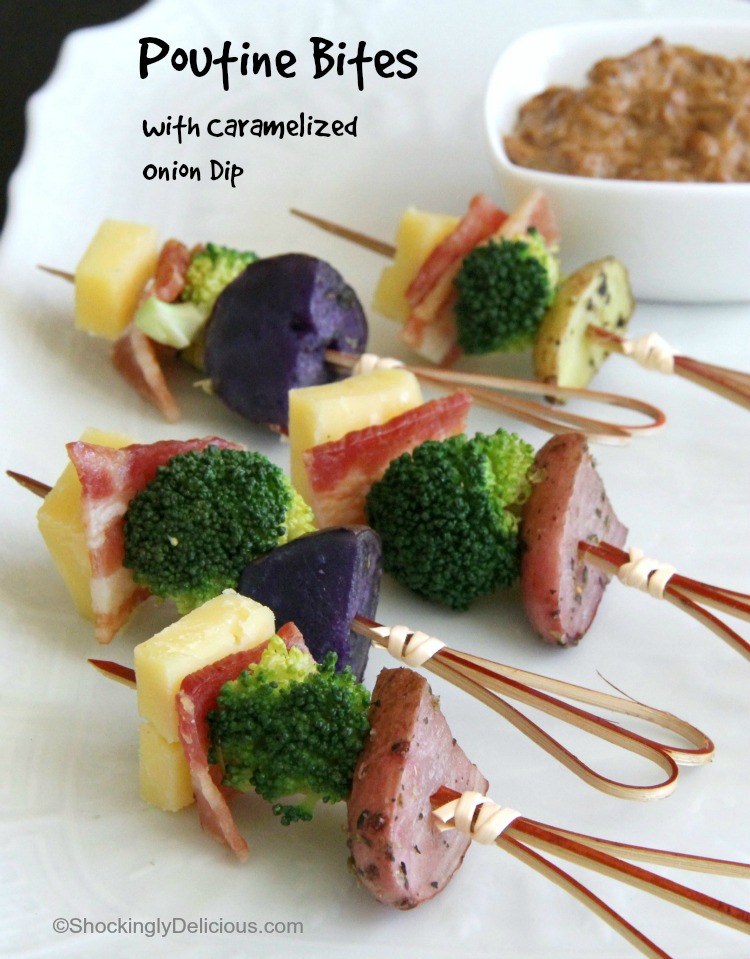 This sexy trio makes everything better, and just imagine it applied to a delicious Idaho spud. Are your eyes closed? Are you drooling? Are you having your own poutine dream?
I threw in the broccoli because a baked potato with broccoli, bacon pieces and melted cheddar cheese is my no-brainer dinner of choice, so broccoli joined the party, too. And I have to have a green vegetable with everything I eat. Call it rationalization.
And I decided to put it all on a stick because food on a stick is just more fun. This could be an appetizer, but let's face it, if you pile a few of these poutine sticks on a plate and pour yourself a glass of wine, this could be a mighty fine dinner!
Why Idaho® potatoes?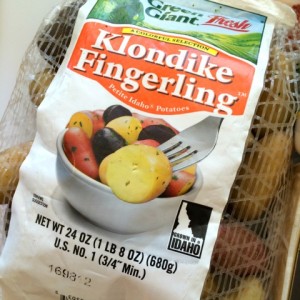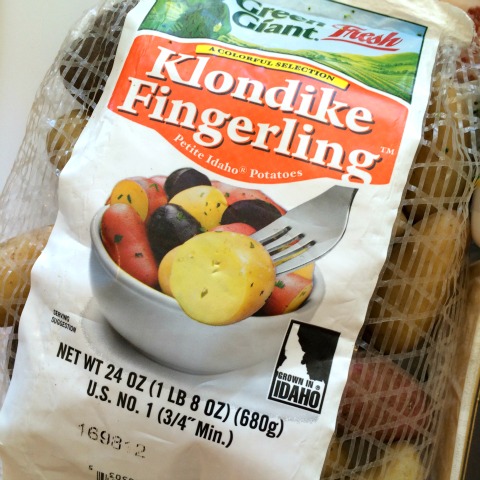 Before we get into the actual recipe, though, let's discuss the potato. Idaho® potatoes — recognized around the world as a premium potato — have a few things going for them. The state has ideal growing conditions — rich volcanic soil, a climate of warm days and cool nights, and mountain-fed irrigation among them. This results in a spud with a higher content of solids (starch grains), so there is more spud and less H2O in them. Practically speaking, this means they cook up to a lighter, fluffier texture. That's what we want.
Sunday Supper Day
This is also National Sunday Supper Day — the first ever! I'm honored to have participated in Sunday Supper since 2012, so having it recognized as a national event is a thrill. In fact, the entire month of January is Sunday Supper Month. We gather online each Sunday to celebrate meals around the family table. Once you prioritize eating together as a family, lots of things fall into place in your life. Won't you join us?
Let's start with that hot tater mess, delicious poutine.
Poutine Bites with Bacon, Broccoli, Cheddar and Caramelized Onion Dip
A sort of deconstruction of the Canadian comfort dish poutine, these Poutine Bites combine the best flavors that go with potatoes, all on a skewer.
Ingredients
For the Caramelized Onion Dip

3 tablespoons olive oil
3 large onions (about 9 ounces each), peeled, cut in half and thinly sliced
1 teaspoon finely minced fresh rosemary
2 tablespoons Mexican crema (or use sour cream)
1-2 teaspoons water
1 teaspoon balsamic vinegar
.

For the potatoes

1 1/2 pounds Idaho® Potato fingerlings (I like to use a mixture of colors, for fun)
1 tablespoon olive oil
1 teaspoon dried Italian herb blend
Pinch kosher salt
.
1 pound thick-cut bacon, cooked and cooled
Fresh broccoli florets
Aged cheddar cheese, cut into small rectangles or squares
Directions
A note before you start:

This has several pre-cooking steps, but none of the steps are difficult. To make it easy, I like to cook the bacon and onions -- even the potatoes -- a day or more ahead of time, and just keep them in the refrigerator. Then it's just a simple assembly job when you want to make the Poutine Bites appetizers. If you choose to make them all at once, you can start the onions on the stove, and while they are cooking, roast the spuds and the bacon. Also note that you will likely have leftover caramelized onions, potatoes and bacon. My feeling is that if you are going to the trouble of making these things, you might as well make enough to use in another dish -- frittata, pizza, pasta, side dish...whatever you like.

Make the onions and dip:

Heat the olive oil in a large non-stick skillet, add the onions, stir to coat the onions with oil, and cook over medium-low heat, uncovered, for about 35 minutes, stirring every 5-7 or so minutes. Add rosemary, stir, and cook another 10 minutes, stirring frequently. Onions will become quite brown (if they are burning, turn down your heat). Don't try to hurry this process; it will take 45 or so minutes, so take your time. This makes about 1 cup of caramelized onions.

Make the dip:

Measure half the caramelized onions (about 1/2 cup), and add to a small food processor or small blender container. Add crema, 1 teaspoon water, and balsamic vinegar and whirl until fairly smooth. Check and if you would like it to be thinner, add another teaspoon or more of water. Set dip aside. Save the remaining caramelized onions for another use (how about on your pizza, pasta or baked potato?).

Make the potatoes:

Heat oven to 375F degrees. Wash and dry potatoes, and slice them in half vertically (this will allow them to cook faster). Add them to a big bowl, add the olive oil, Italian herbs and salt, and stir to coat the spuds. Line a shallow roasting pan with foil and spread the potatoes in the pan, cut side up. Roast for 20 minutes; poke spud with a toothpick to check for doneness, and remove pan from the oven. Allow to cool.

Make the bacon:

If you are making the bacon at the same time as the potatoes, lay bacon slices on a rack in a roasting pan, and roast for 20 or so minutes. You can see the technique here. You won't use all of the bacon, but you might as well cook it all and have the leftovers on hand.

Make the broccoli:

I like to microcook my broccoli florets, so I can get them just slightly cooked more than raw (rather than overcooked and limp). Add florets to a microwave safe bowl, cover and microcook about 1 minute for 10 ounces of broccoli. Remove, uncover and allow to cool.

To assemble Poutine Bites:

Cut potatoes into smaller pieces and thread 1 piece of potato on each skewer and follow with a broccoli floret. Cut each cooled slice of bacon into 6 or so smaller pieces, and thread a piece onto the skewer, followed by a square of cheese. Repeat for each skewer. Make lots! (You will probably have roasted potatoes left over. Eat them for dinner tomorrow night!)
Portion the dip into small bowls and serve with the skewers. I like to serve a little fork or spoon alongside, so people can scoop some dip onto their appetizer plate.
Make as many as you need for your gathering. Allow at least 4 skewers per person as an appetizer.
Notes
Recipe source: Dorothy Reinhold | Shockingly Delicious
https://www.shockinglydelicious.com/poutine-bites-with-bacon-broccoli-cheddar-and-caramelized-onion-dip/
Copyright Dorothy Reinhold | ShockinglyDelicious.com. All rights reserved.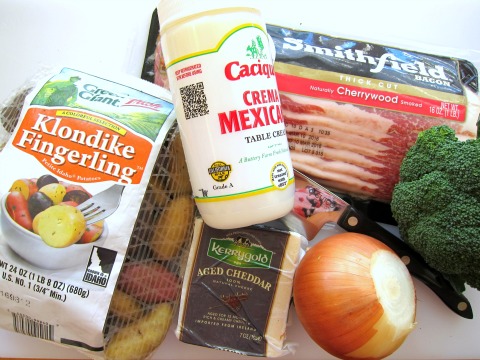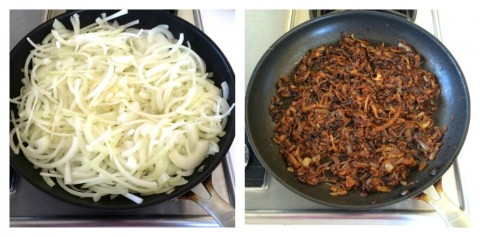 Today our Sunday Supper tastemakers have taken up a challenge from the Idaho Potato Commission to present a collection of 20 creative, inspired versions of poutine featuring Idaho® potatoes. We shunned fries, because that would have been too easy.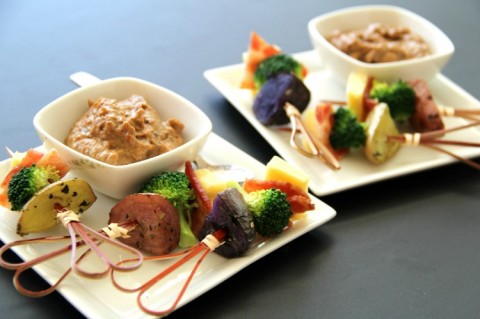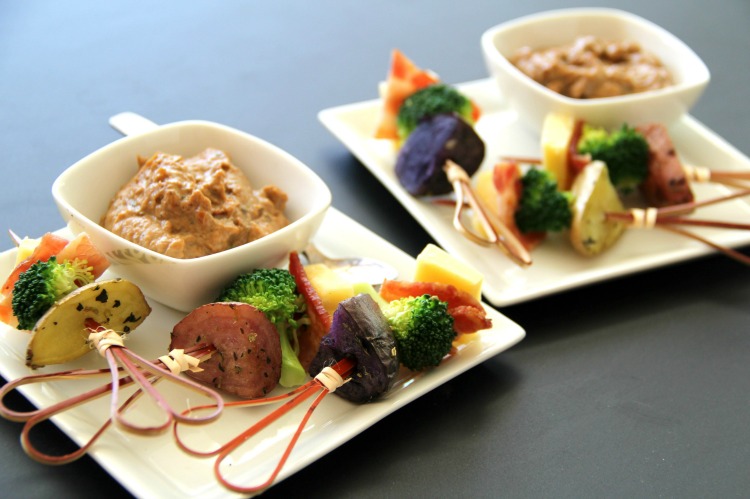 Take a look at our ideas, and maybe you'll even want to create your own poutine recipe! If you do, please enter the contest (details below). There are even more recipes on the Potato Pinterest Board, so browse around for something spudtastic.
This week's Sunday Supper recipes
Breakfast:
Appetizers:
Main Dish:
Plus: Poutine Variations for National Sunday Supper Day from Sunday Supper Movement
Have you signed the #SundaySupper pledge to eat together as a family? Do it right here!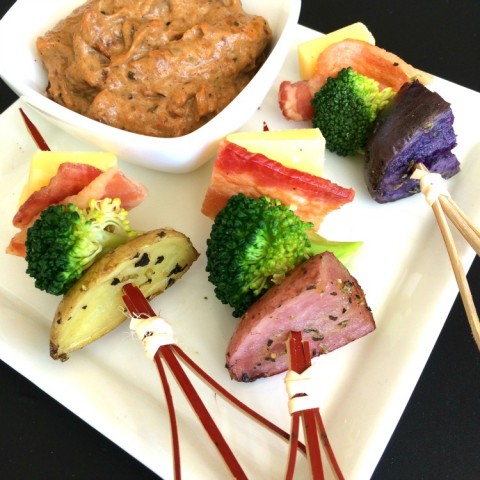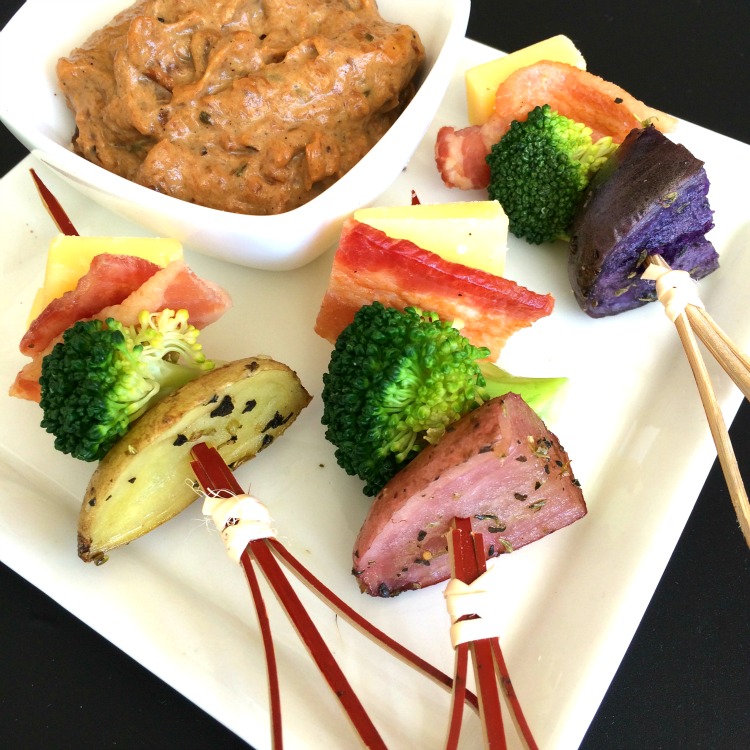 Join us around the family table for #SundaySupper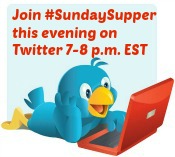 Twitter how-to

: Follow the #SundaySupper hashtag throughout the day on Twitter to see our recipes. To join the conversation anytime, simply use the #SundaySupper hashtag to share your favorite tips and recipes.
Pinterest: Check out our #SundaySupper Pinterest board for more recipes and photos.

Join

: To join the Sunday Supper Movement, sign up by clicking here → Sunday Supper Movement.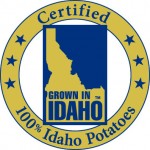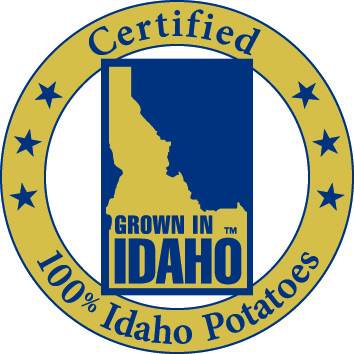 Disclosure: This post is sponsored by the Idaho Potato Commission in conjunction with a social media campaign through Sunday Supper LLC. Please join me and connect with them on social media: website / Twitter / Facebook / Pinterest / Instagram. All writing, photography and opinions are my own.