Mango Orange Cream Power Smoothie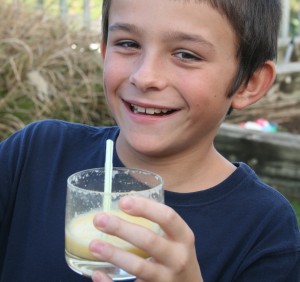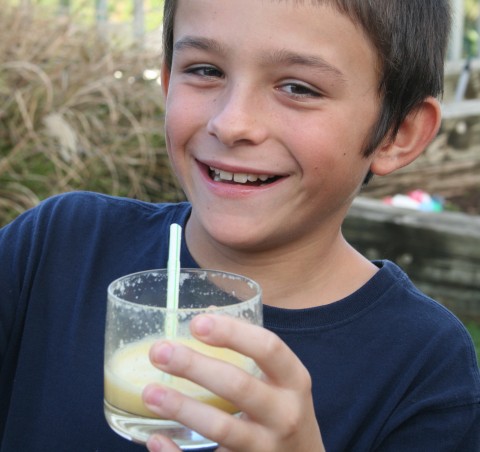 [1]Source: Mary Tafi / Eat a Rainbow™
1 cup frozen mango chunks
1 cup orange juice
3 ounces organic plain yogurt
3 ounces organic vanilla yogurt
1 very ripe banana
1 tablespoon lignin-rich flax oil
Puree in blender and drink as a smoothie or pour into popsicle molds and freeze until solid.
Shockinglydelicious comments:
You can freeze either the mango OR the banana. As long as one of the fruits is frozen, you will have a thick enough smoothie. Some people add ice to get thickness, but there is no need to do that if you freeze one of the fruits.
Feel free to use a 6-ounce cup of any particular kind of yogurt you like. Her suggestion to use half plain and half vanilla flavored was to reduce the sugar. Use whatever is easiest for you – the goal should be making the smoothie, and making it fun! In other words, if what is stopping you from making a smoothie is the lack of two kinds of yogurt, just go for it with one kind.
If you don't have vanilla yogurt, add a tiny splash of vanilla extract. Vanilla aids in the perception of sweetness, without adding extra sugar.