Recipe: Spicy Fresh Garbanzos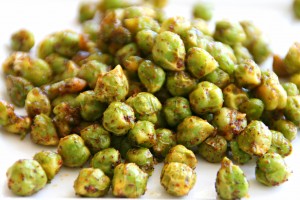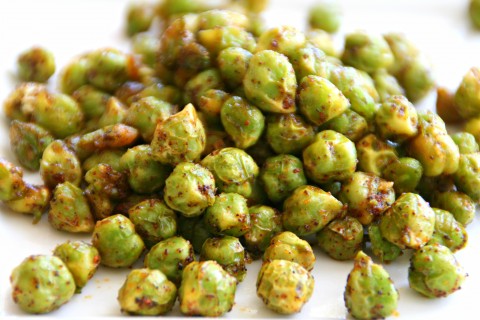 [1]Summary: Seasoned with warm spices, these vibrant green fresh garbanzo beans are a world apart from the canned variety, and will be your new favorite healthy snack. Vegan cocktail snacks anyone?
Ingredients
2 teaspoons olive oil
6 ounces fresh garbanzo beans in the shell (about 2.2-2.5 ounces shelled beans)
Sprinkle of chili powder
Sprinkle of ground cumin
Sprinkle of salt
Instructions
Heat oil in a small frying pan. Add shelled beans and stir-fry for 3-5ish minutes, adding seasonings at the end of the time. Stir to mix everything well and coat the beans with the seasonings, and serve in a little bowl.
Serves 2-4, depending on appetites.
Quick notes
Salad: You can use these Spicy Fresh Garbanzos instead of croutons to jazz up a salad!
Storage: Store them in the package in the refrigerator vegetable crisper for a week or so. Much longer than that and they might grow cashmere.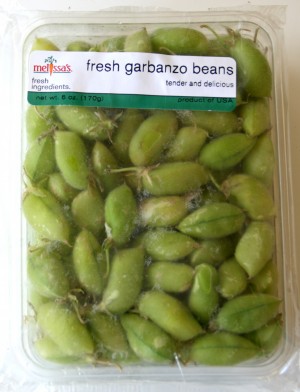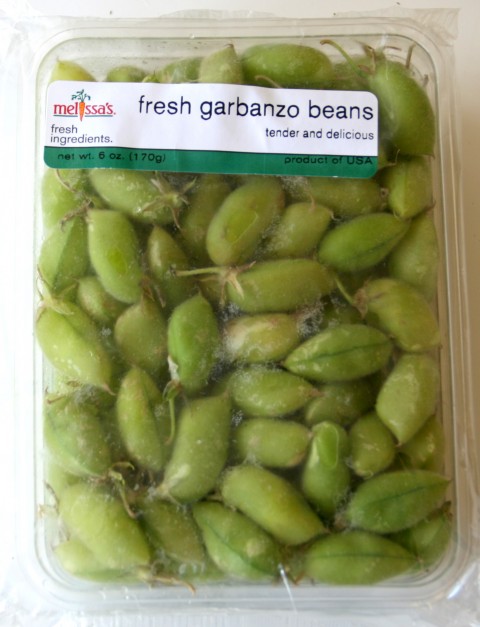 [2]A sample of the fresh garbanzos was sent by Melissa's Produce [3].
Variations
Instead of chili powder, cumin and salt, sprinkle with truffle salt once you remove them from the heat.
Shelling time: 15 minutes Cooking time: 5 minutes Diet type: Vegan, Vegetarian Number of servings (yield): 2-4 Culinary tradition: Mexican